Editors' note:
TGC's new "
Thorns & Thistles
" column seeks to apply wisdom with practical advice about faith, work, and economics. If you have a question about how to think about and practice your work in a way that honors God, let us know at
[email protected]
What I'm most passionate about doesn't pay well. Is it okay to have a less exciting "day job" that pays the bills and allows me to pursue my passions as a side gig (that may turn into more eventually)?
---
Choose a job you love, and you will never have to work a day in your life. We hear this adage over and over, assuming it as a universal truth without analyzing its validity. So I recently searched for the quote's origin, the science behind passion and work, and what Christianity might say about it all. Because if finding our passion is not, in fact, a path to vocational satisfaction, then what is?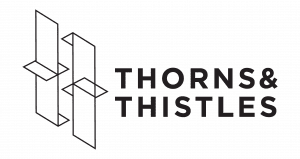 A quick Google search reveals controversy over the quote's origin: Some sources attribute it to Confucius, others to an unnamed teacher highlighted by a Princeton professor in 1982. Whether it originated with an Eastern philosopher 2,000 years ago or an American academician 30 years ago, the quote's prevalence as a job-search mantra has increased significantly over the last 10 to 20 years. When I was seeking my first full-time job in 1989, not once did the career counseling office at my college ask me about my great loves. And you can be sure my parents did not either. Their concerns were, "Have you found a job? When does it start? Does it pay enough to support you?"
Yet in recent years, nearly every person I've talked to about jobs—whether they're 20 and looking for an internship, or 50 and looking for a C-suite transition—somehow references passion as part of their job search. Google search history affirms the trend: Since 2010, internet searches for "passion at work" have more than doubled, with workers in the United States the most likely to be interested in the topic.
Both social science and also God's Word refute passion as a major job-search criterion.
At the same time, Gallup reveals that more than two-thirds of the American workforce is disengaged (51 percent) or miserable (16 percent) at work. So if more people are searching for passion in their work, yet most are dissatisfied, where is the disconnect? I propose that both social science and also God's Word refute passion as a major job-search criterion.
Here are four principles to bear in mind.
"Finding your passion" assumes passion is a fixed and/or inherent quality, whereas social science research suggests it's more of a developing and changing quality. Seeing passion as "fixed" can be limiting. Recently social scientists at Stanford and Yale-National University of Singapore published a paper arguing that passions are cultivated, not discovered. The study claims, "Urging people to find their passion may lead them to put all their eggs in one basket but then to drop that basket when it becomes difficult to carry."
Passions, when channeled into work, often don't translate to giftings. For instance, we all know people who love to cook and might even consider themselves passionate about food and cooking. Should they open a restaurant? How many have the skills or natural gifts to manage large numbers of people with various educational levels, have the wiring to work under intense time pressure, and have the financial acumen to create a profitable business in a low-margin industry?
Science reveals that turning a passion into paid work can cause it to lose its inherent pleasure. "Research shows that being paid to do something can make it mean less to us," wrote David Silverman, a senior executive at a Fortune 500 company. "By turning something enjoyable, like a jigsaw puzzle or a knitting project, into a paid activity, we turn hours of freely given effort into a commodity. It's no longer a labor of love; it's $10 an hour. The intangible nature of pleasure that derives from the activity is lost."
Scripture reveals that even though God created us to take dominion and create productive flourishing, all work includes toil, regardless of its alignment with our interest and giftings. In secular verbiage, "work" is called "work" because it is "work." The only people I've ever met who claim they "never worked a day in their lives" are ones reflecting back on their careers—and perhaps forgetting the difficulties the way a mother forgets the pain of labor. But those in the trenches, no matter how "called" they feel or how much they adore their work, almost always admit to its challenges and brokenness.
So if passions can evolve over time, are sometimes divorced from our natural giftings, and can lose their sense of pleasure if they become paid work, what should we consider in our job selections?
Of all the books I've read about career discernment, I find a section of Os Guinness's The Call to be incredibly clarifying and encouraging. First, Guinness encourages us to think of having a "Caller" before a "calling." So as you consider your work and your passions, are you considering what your Caller wants for you and how you can serve him by advancing his kingdom?
Guinness goes on to explain that we're all awaiting our "call" on a megaphone, yet few receive it with such crystal clarity. Without certainty, therefore, we should consider our gifting and circumstance. Weighing our abilities and our situations allows for incredible vocational inspiration and hope, while at the same time honoring financial needs, relationships, geographic constraints, educational access, and more.
So, as a long-winded way to answer your question, I heartily endorse "a less exciting 'day job' that pays the bills and allows me to pursue my passions as a side gig." Are some people thoroughly enjoying their work? Certainly so, but let's stop seeking that as the imperative goal.
I encourage you to assess the following:
What are your gifts and wirings? Do you know? There are many aptitude tests available, but one that's highly accessible online at a low price point is YouScience. There, you can learn how your unique aptitudes properly equip you for thousands of jobs.
What are your immediate circumstances? Consider your finances, relationships, geographic location, and education.
Which of these circumstances do you desire to change, and which do you see as fixed?
Given your current situation, your desired future circumstances, and your unique abilities, how does your Caller nudge you to work?
What opportunities exist at your less exciting "day job" that would allow you to serve the work instead of looking for the work to serve you (as Dorothy Sayers asks in "Why Work?")?
I'm thankful we live in a world where discussion about vocational fulfillment and satisfaction is even possible, as the privilege of choosing work is a first-world opportunity that reflects a movement from scarcity to abundance. While God may enable us to work for him in our "sweet spot," we must acknowledge and steward the gift of that choice, remembering that our only true fulfillment is in him.
---
You can read other installments in the Thorns & Thistles series.