Every year, Christian publishers produce thousands of helpful resources. We can get any of them within 48 hours for minimal expense at the click or swipe of a button. But owning a giant stack of books still leaves us with the question, "What should we read?"
According to Scott Manestch, books played a significant role in the life of Calvin and his company of pastors in the 16th century. But, surprisingly, Calvin only owned about 300 volumes. According to Manestch, most of Geneva's pastors had a "modest collection of exegetical and theological books that served as a kind of 'tool kit' for their daily ministries." Limited by books' relative expense and the few opportunities for access to them, these men had to know which books were good and use them thoroughly. Maybe we can learn something from Calvin's tool-kit approach. We could have all the books, or we could really benefit from a few of the best books.
With all the Christian titles that come out every year, it's always a fun challenge for us at TGC, along with dozens of key contributors, to take stock of the best Christian books across 11 categories. Using this list as a tool-kit, you should make sure to pick up a book or two—and take advantage of steep discounts from our online bookstore on most of these titles.
And as you prepare for 2022, subscribe to TGC's monthly books newsletter to receive book recommendations, reviews, links for the reading life, and more. (Bonus: We're giving away copies of all award winners to 10 randomly selected people —in the U.S.. All you have to do is subscribe to the books newsletter—if you haven't already—and then email books[at]thegospelcoalition.org and share what book you're most looking forward to reading and why.)
Congratulations to the winners of The Gospel Coalition 2021 Book Awards.
---
Christian Living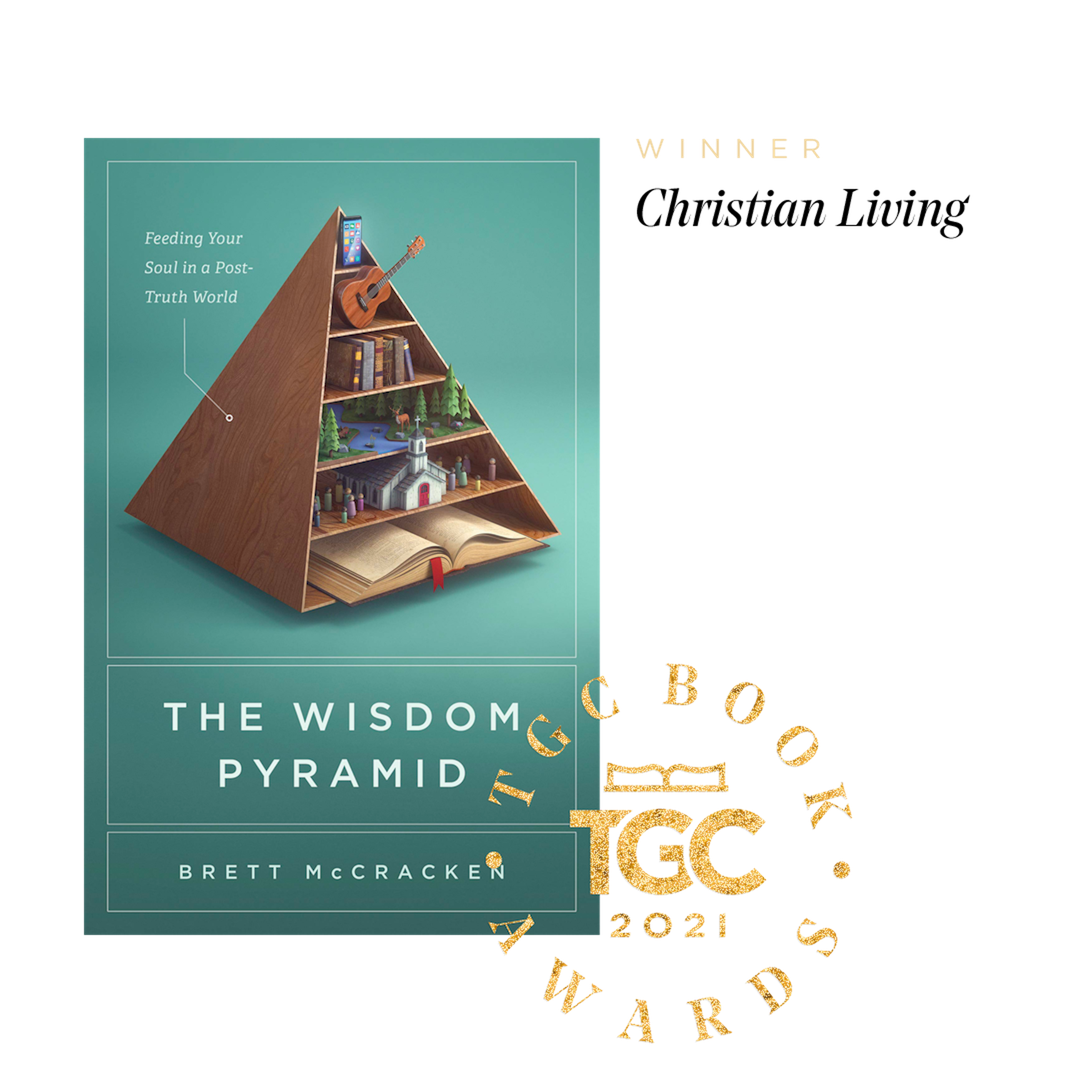 In today's clamoring digital landscape, Brett McCracken's The Wisdom Pyramid is a necessary and refreshing invitation for Christians to stop and consider the nutritional needs of their soul before they download or queue up the next piece of content. While we're binging on podcasts or Netflix shows, McCracken reveals, we're starving ourselves of wisdom—whose value, Scripture tells us, is better than silver or gold (Prov. 3:14).
Wisdom, however, cannot be acquired with the click of a mouse and delivered in a day. It takes time and it takes intention. This is where McCracken steps in, showing us the ancient paths to wisdom that invite us outside our social media apps to places like the beauty of nature, the rich pages of Scripture, and the spiritual encouragement of the local church.
This is an important book for anyone who is drowning in digital content—in other words, it's an important book for all of us. McCracken shows us how to cultivate wisdom and points us to the God who gives it generously to anyone who asks (James 1:5). We couldn't ask for a better guide.
Judges: Megan Hill, Ameen Hudson, Amy DiMarcangelo, Lindsey Carlson 
Honorable Mentions:
---
Popular Theology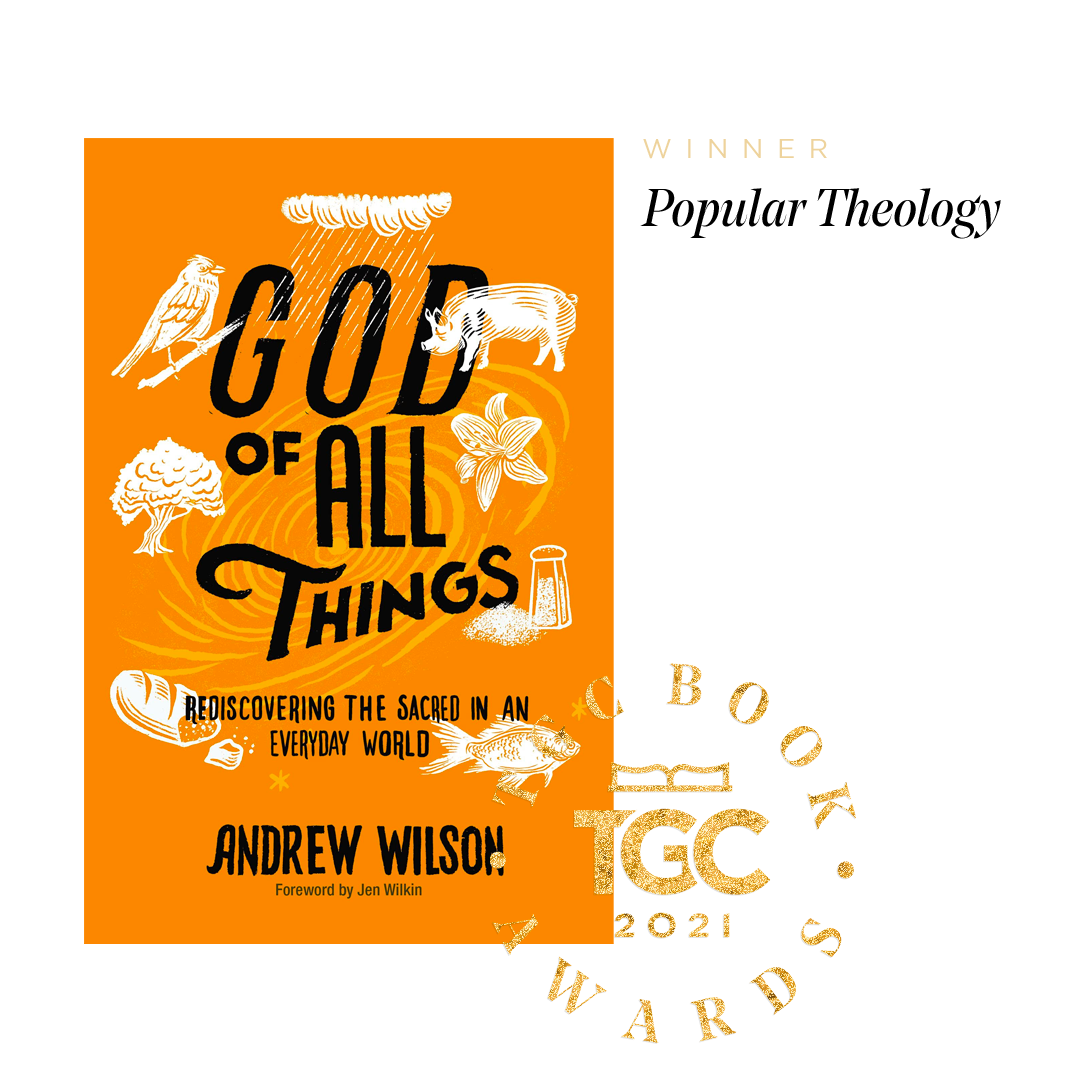 Dust and donkeys. Pigs and pots. Cities and clothes. Livestock and light. On the surface, this is a strange book, composed of 30 short chapters on seemingly random stuff. But Andrew Wilson weaves together these earthly topics with soaring Christology and applicational beauty. With sensitivity to contemporary concerns he draws us in, and with vivid prose he shows the wisdom—creative, intricate, multifaceted wisdom—of our triune God. Wilson's writing is biblical and beautiful prose of the highest order. Best of all, he shows us, on page after page, how the ordinary things of God reveal the extraordinary God of things.
Judges: Matt Smethurst, Rechab Gray, Juan Sanchez, Clarissa Moll
Honorable Mentions:
---
Ministry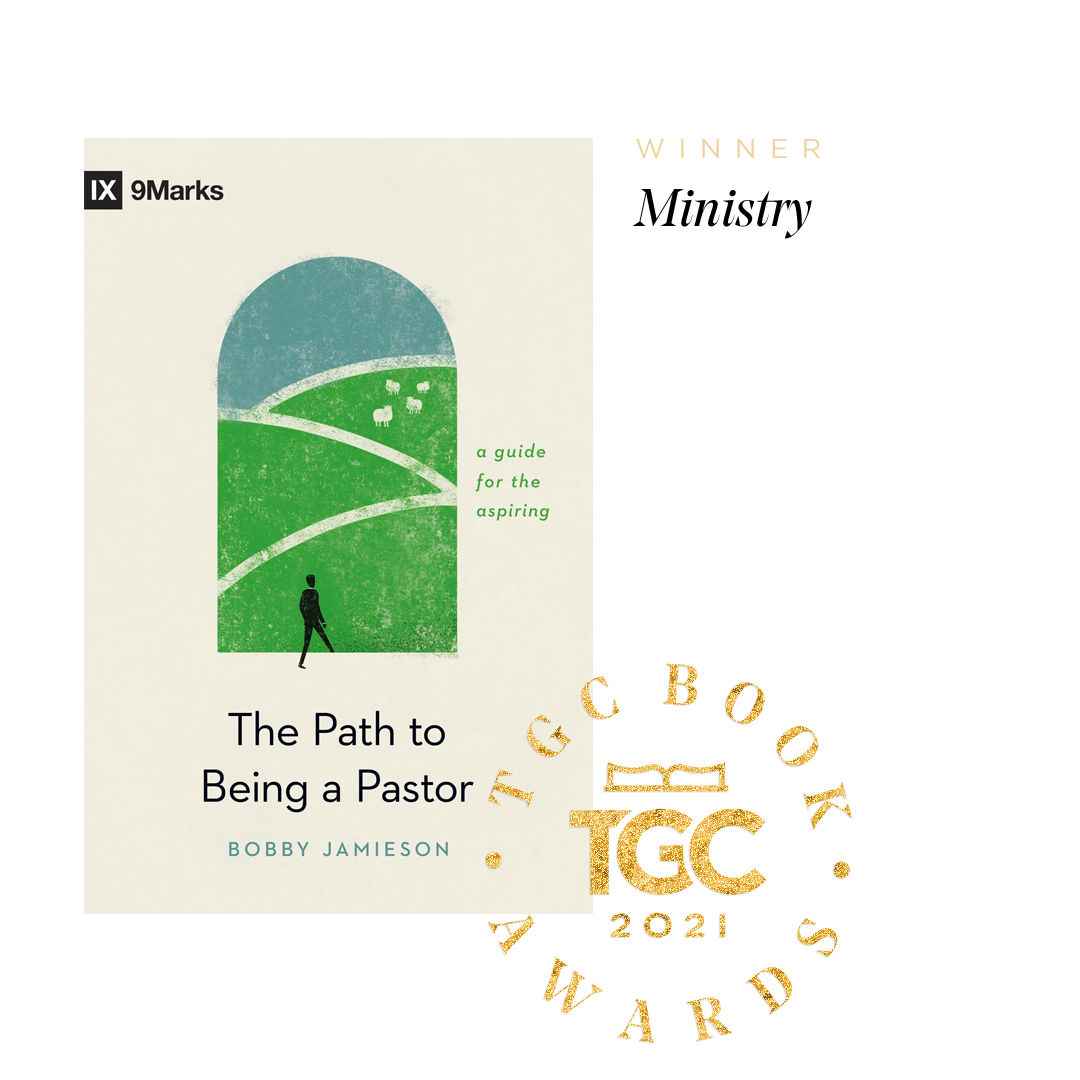 Maybe reading a book on the path to pastoral ministry written by a brother who spent 11 years walking that path seems strange. Isn't seminary only four years? But sometimes, slow is good. Commendable, even. And when it comes to pastoral ministry, many who enter hastily may end up more of a hazard than a help. That's why Jamieson's book—full of hard-won wisdom—is a unique, timely resource. Both principled and immensely practical, The Path to Being a Pastor is a robust guide for men who aspire to pastoral ministry. For a destination as important as the pastorate, we would do well to think carefully about the journey. Jamieson's book helps us do just that. I believe we will have healthier pastors—and therefore churches—because of this book.
Judges: Matt Hodges, Yancey Arrington, Jeff Robinson, Ben Hansen
Honorable Mentions:
---
Academic Theology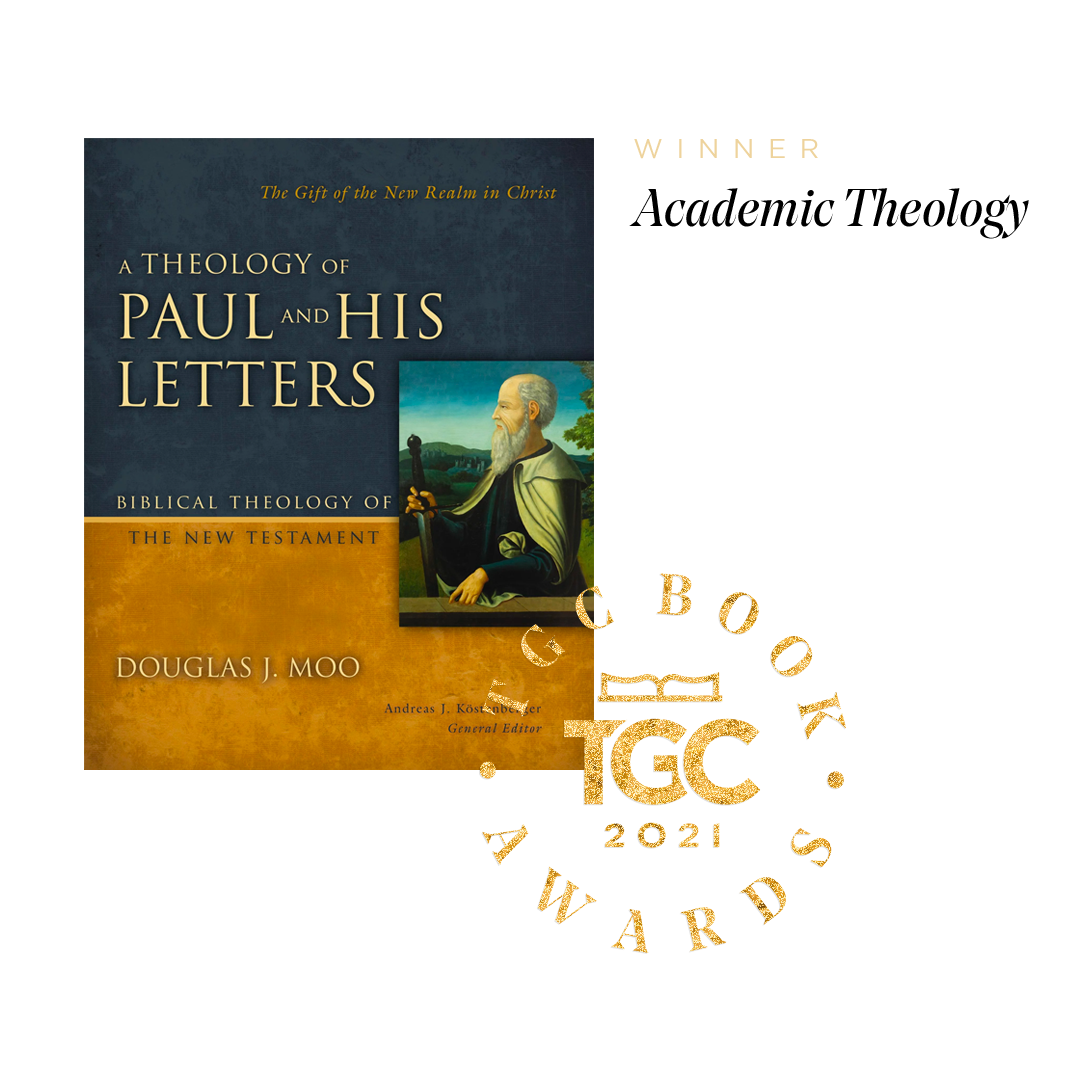 In A Theology of Paul and His Letters, Douglas Moo takes a career of Pauline scholarship and condenses it to one accessible volume that will be of immense use to pastors, teachers, and Bible students. Part biblical commentary, Moo's work surveys each of Paul's 13 canonical letters, discussing the occasion and background, as well as providing a detailed overview and outline. Part systematic theology, Moo's book also synthesizes Paul's overall thought pattern using the language of two realms, the old and the new, with Christ as the inaugurator of the new realm.
His discussions of the New Perspective, justification, and the Law are all done so clearly and charitably that those who disagree with his conclusions will likely still find it a delight to read. Michael Bird calls this Moo's "magnum opus," and he could well be right.
Judges: Justin Dillehay, Chris Castaldo, Ernest Gray, Tyler Krug
Honorable Mentions:
---
Evangelism & Apologetics (tie)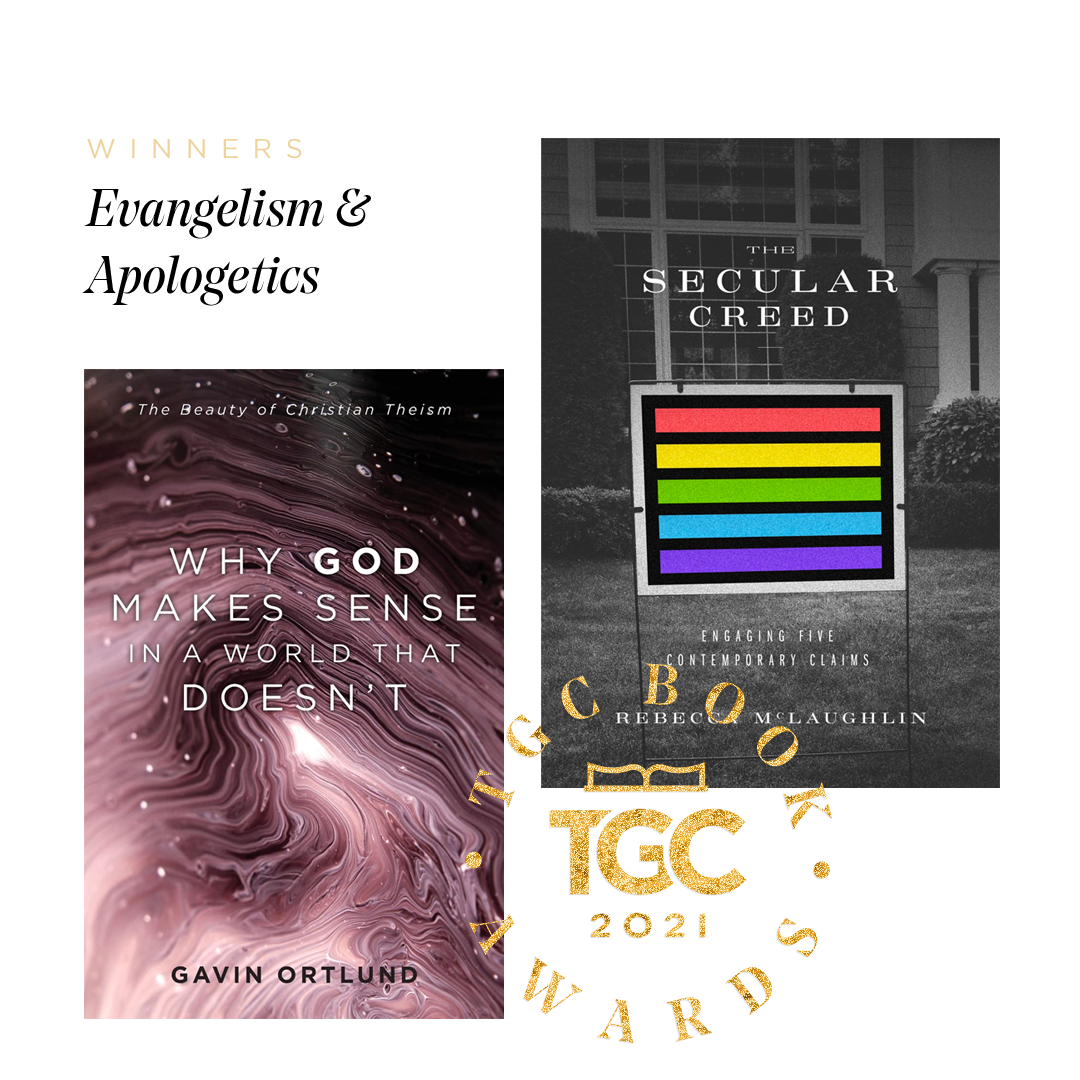 In Why God Makes Sense in a World That Doesn't, Gavin Ortlund makes a compelling case for Christian theism. Against the backdrop of naturalist philosophy, he suggests that our desire for meaning and our appreciation of beauty are more plausible within a supernaturalist framework. Using abductive reasoning, he calls into question an account of the cosmos that doesn't adequately make sense of what we know or the good we want. While the book is expressly academic, Ortlund's prose warms the heart even as it engages the mind. Along with our culture's storytellers and apologists of old, Ortlund shows how the Christian God—and his gospel—offer purpose and joy to a world hollowed out by secularism.  
Rebecca McLaughlin's The Secular Creed is a timely answer to our society's gospel. In the West, secularism hasn't left a complete vacuum of nonbelief. Instead, American Christians are encountering an emerging credo that calls others to follow. In this short yet careful response, McLaughlin lucidly engages five contemporary faith statements, providing pop-culture references and relatable anecdotes along the way. With conviction and compassion, she makes a heartfelt apology for the beauty of Christ and historic Christianity, while honestly acknowledging the many failures of Christians throughout that history. Immensely readable and immediately personal, this is a book for believers and skeptics alike.
Judges: Elliot Clark, Doug Logan, Jen Oshman, Andrew Walker
Honorable Mentions:
---
History & Biography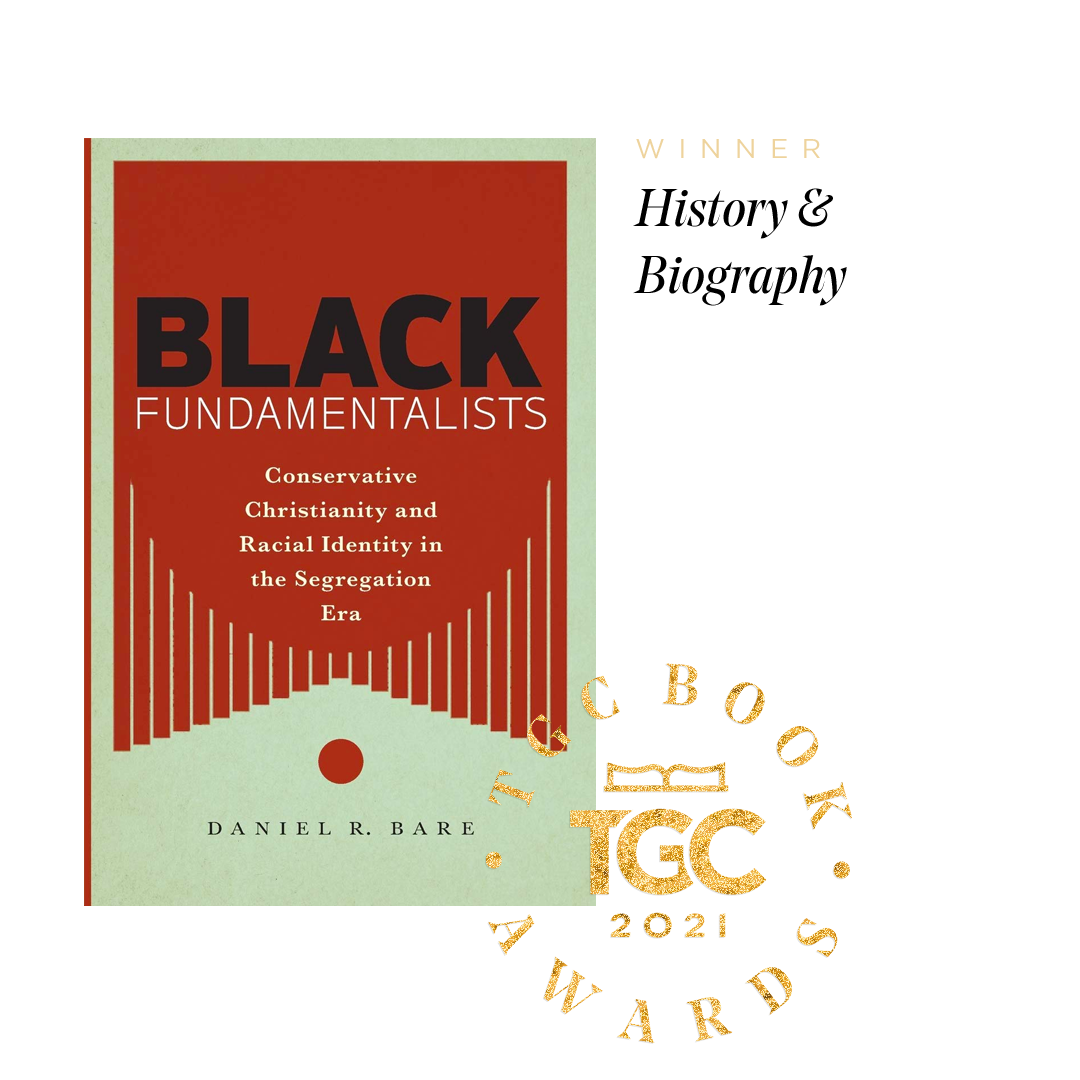 In this deeply researched and carefully written book, Daniel Bare vanquishes the common assumption that African Americans were not, or could not have been, part of the fundamentalist movement in America. Indeed, many African American Christians and churches self-identified as fundamentalist. Even while they held progressive social concerns (being quicker to identify racial injustice) and organized different institutions (being excluded from white institutions), they shared the theological commitments of their white counterparts: the authority and inspiration of Scripture, the virgin birth, the resurrection of Christ, his physical return to earth, and more.
As vibrant as the literature on American fundamentalism has been over the past four decades, the way that American blacks believed in fundamentalist doctrine, and their conflicted relationship with the white-dominated fundamentalist movement, has remained somewhat obscure until now. With his deep understanding of the traditional beliefs and social engagement of black fundamentalists, Bare has transformed our understanding of American fundamentalism.
Judges: Geoff Chang, Thomas Kidd, Ansley Quiros, Daniel K. Williams
Honorable Mentions:
---
Public Theology & Current Events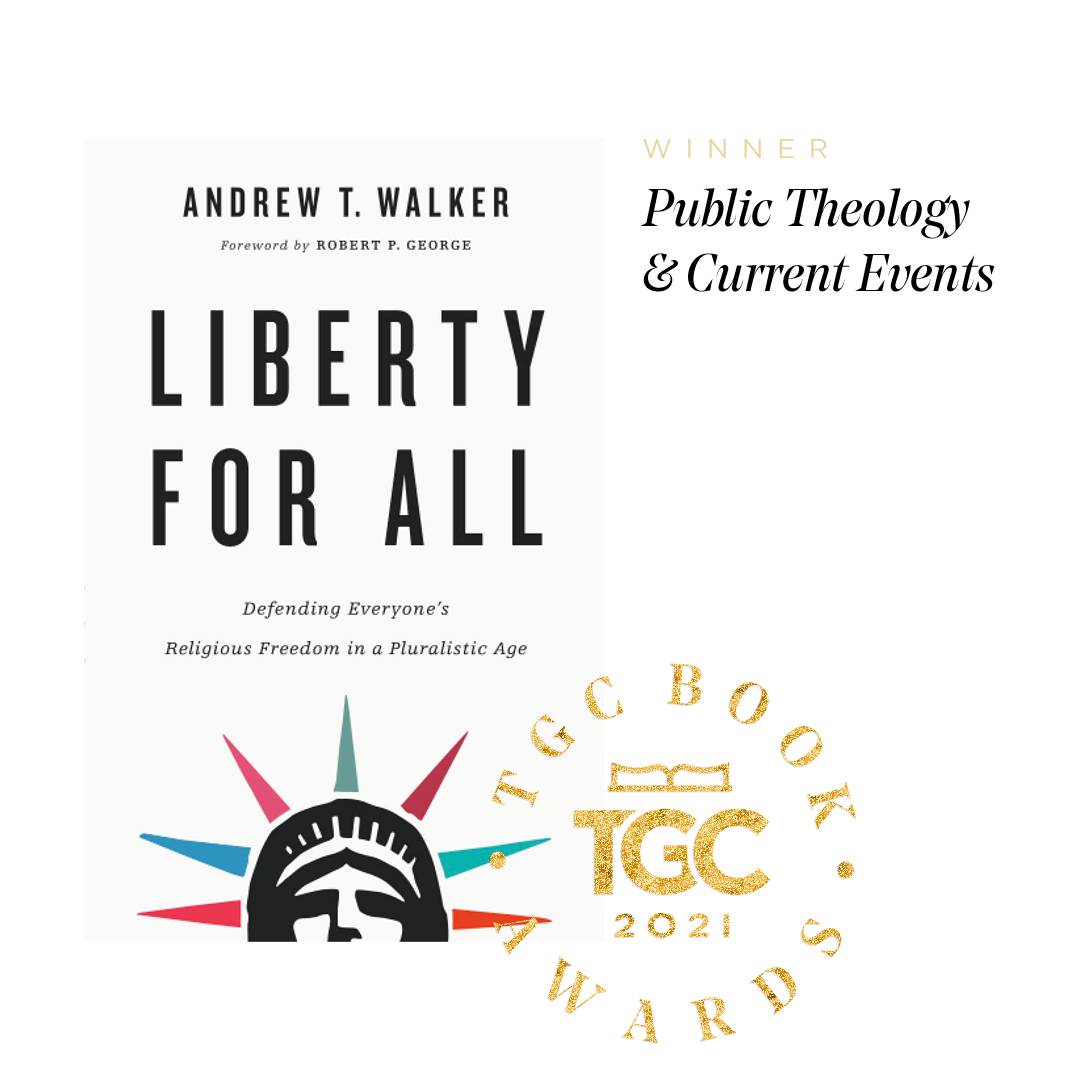 The subject of religious liberty is of vital significance to the health of our society and culture—yet it's undermined and even rejected by an increasing number of people on the political Left and Right. Fortunately, Andrew Walker has provided a treatment of religious liberty that is deeply and profoundly biblical, gospel-framed, and helpfully applied to our society's maladies. Walker offers a biblical and theological defense of religious liberty and its importance for not only Christian freedom of conscience, but also the common good. While many books have been written on religious liberty, this is one of the only extended defenses of religious liberty from a biblical and theological perspective to have been published in recent decades. Walker's volume may not convince the secular skeptic, but it makes a significant contribution to reclaiming a vision for Christians of why they must push for religious liberty as an expression of neighbor love.
Judges: Joe Carter, Bruce Ashford, Dennis Greeson, Jacqueline Isaacs
Honorable Mentions:
---
Children's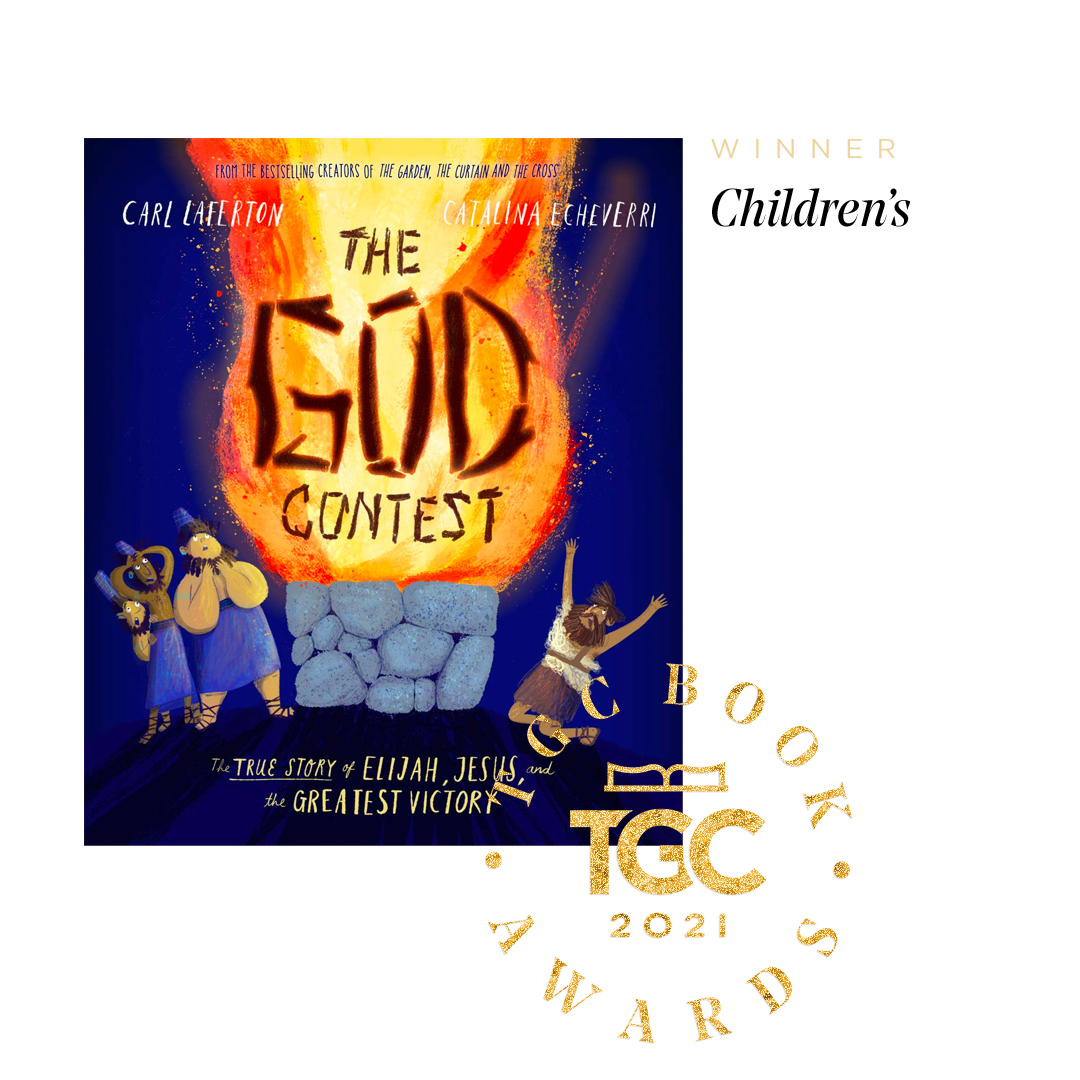 The God Contest is a fresh retelling of the dramatic story of Elijah and the prophets of Baal found in 1 Kings 18. Laferton tells the story of the God of Israel's triumph in a way that is relatable to kids while at the same time sticking close to the biblical account. The move from the Old Testament to portraying Jesus as the winner of the even bigger "God Contest" did not feel predictable or forced.
The book's beautiful illustrations include many ethnically diverse characters and conclude with a "cloud of witnesses" depicting brothers and sisters in the faith throughout history who have joined Team Jesus. What a refreshing reminder that if we serve the One True God, we are not alone!
Judges: Betsy Childs Howard, Ginger Blomberg, Cameron Cole, Shar Walker
Honorable Mentions:
---
First-Time Author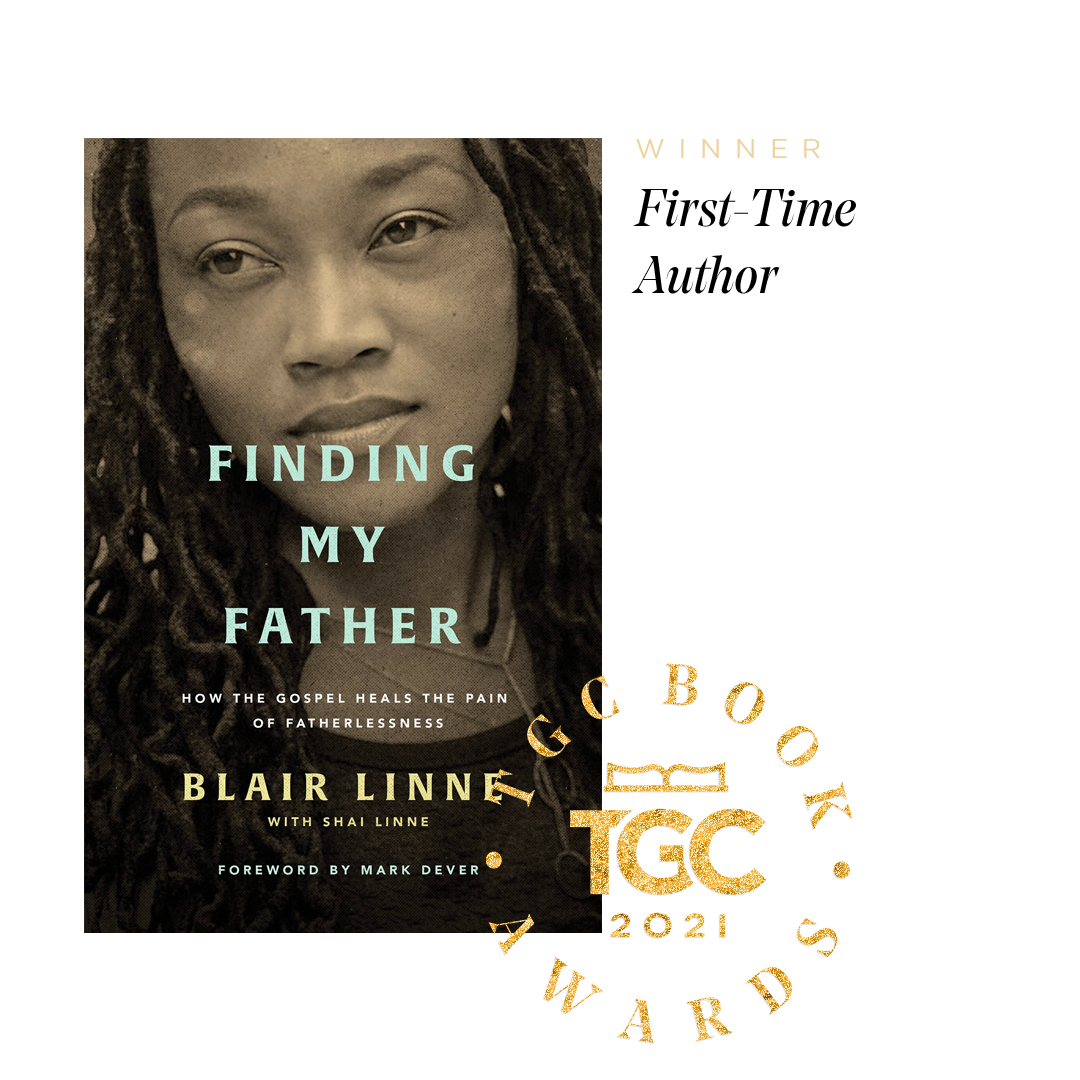 One in four children in the United States is growing up without a father in the home. Blair Linne's book helps the church discover what those millions of children need from the body of Christ. Writing with the beauty of a poet and the wisdom of a theologian, Linne shares her vulnerable story of searching for belonging and identity amid more than 25 moves as a child. By God's grace, Linne's story has a redemptive arc, as the love of God the Father and the embrace of his church have brought her healing, community, and hope for her own young family. While specifically considering the hardship of fatherlessness, this book speaks to the brokenness in all of our lives, encouraging us to trust in the healing and hope that only the gospel can secure.
Judges: Collin Hansen, Eugene Park, Anna Harris, Melissa Kruger
Honorable Mentions:
---
Bible Study & Devotional Literature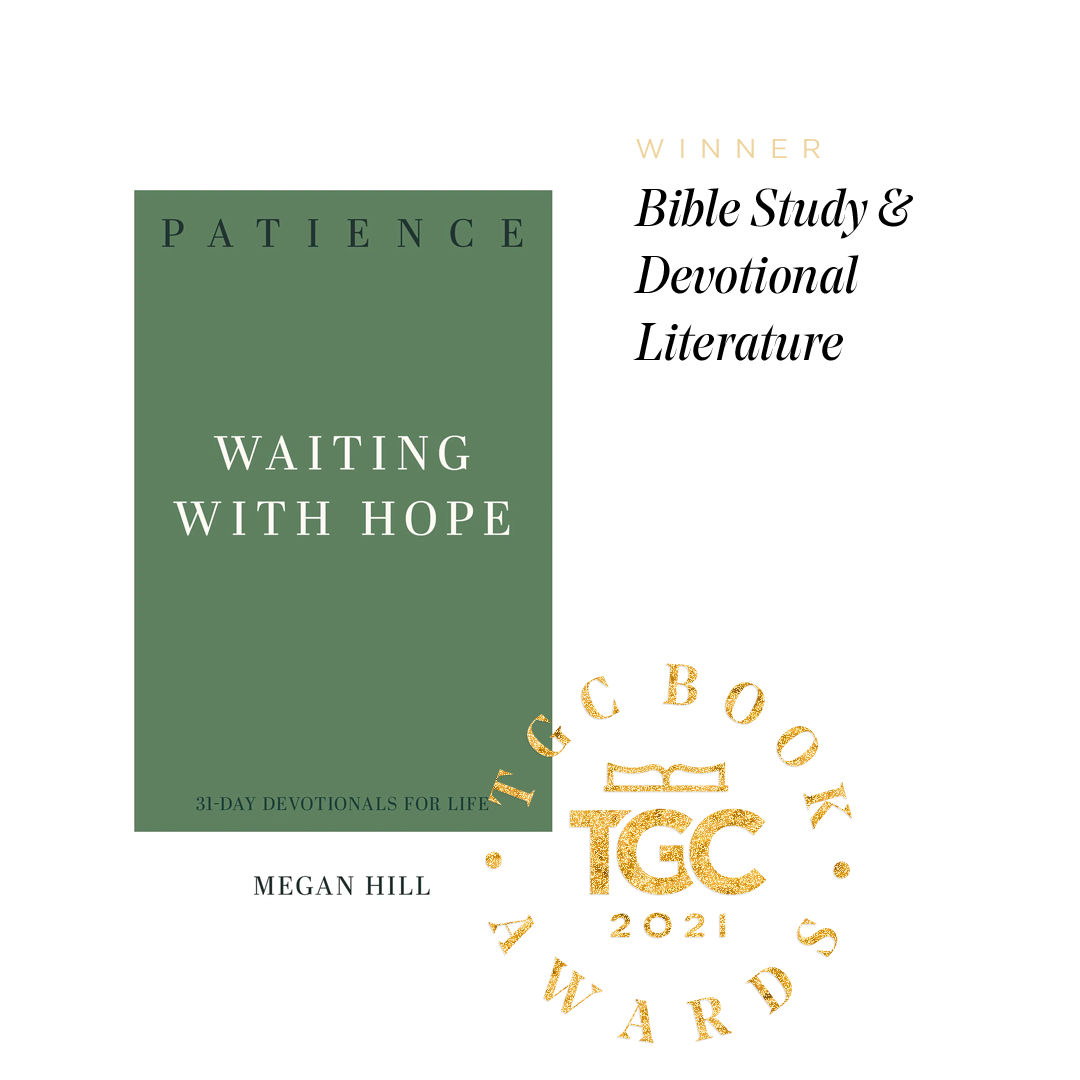 In a culture that craves instant gratification and despises limitations, Megan Hill's Patience: Waiting with Hope is a timely devotional that not only offers an edifying set of daily reflections, but also builds a rich biblical theology of patience. Though many of us have a vague sense that we ought to be more patient, we cook our dinners in Instant Pots and order everything possible with Amazon Prime two-day (or less) delivery. We struggle with impatience when our desires for relationships, work, and health go unfulfilled. But no matter what or whom we're waiting for, Hill shows us how we can wait well. Each of the 31 devotions offers a thoughtful and wise reflection on Scripture that deepens our understanding of patience and compels us toward practical application. Though cultivating patience will take a lifetime, this book is an excellent place to start.
Judges: Winfree Brisley, Chris Colquitt, Karen Hodge, Amy Whitfield
Honorable Mentions:
---
Arts & Culture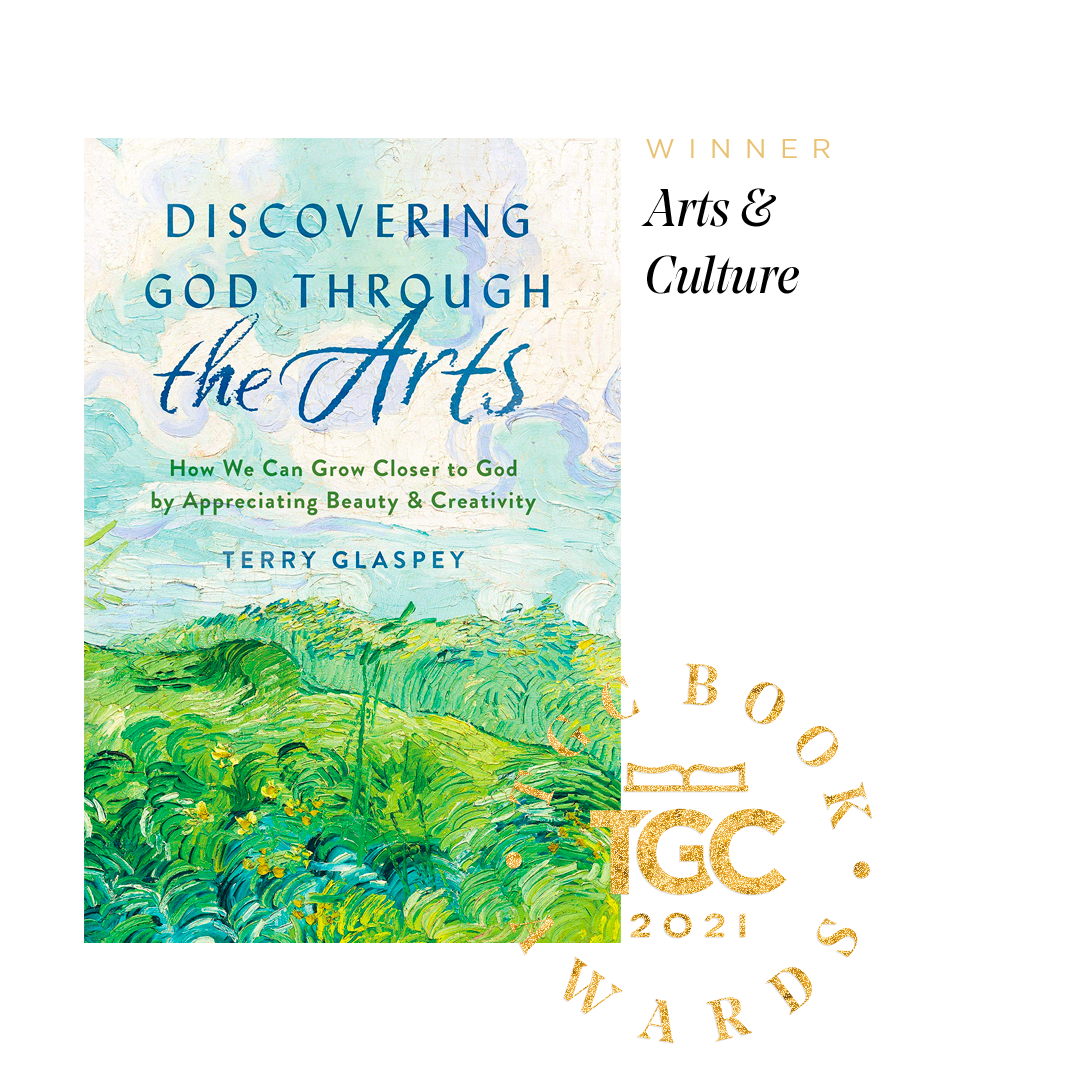 In Discovering God Through the Arts, Terry Glaspey makes a compelling case for why the arts—in their beautiful breadth—can be a spiritually nourishing supplement to Scripture and church in the life of faith. Among other things, Glaspey argues that beauty revives wonder, illuminates Scripture, and helps us connect to the emotions God created us to have. Unlike other books in this genre, which can read like personal reflections or devotionals, Glaspey's book is practical and actionable—providing tools and recommendations (including lots of great lists) for how Christians can grow in faith through their engagement with the arts. Combining art history, theology, and personal commentary, this book is both comprehensive in scope and specific in its suggestions. It would be a valuable addition to any school or church curriculum, as well as the bookshelf of all Christians seeking to enrich their faith through the good, true, and beautiful in the realm of culture.
Judges: Brett McCracken, Amber Salladin, Justus Stout, Nick Bogardus 
Honorable Mentions: