My grandparents' house in Pittsburgh was a place where I always felt like time stood still. In that comforting dwelling, not a single knick-knack ever stirred from its location. Every visit promised sameness—the same smell of creosote from the driveway, the same meals on the same dishes at the same table. After dinner, the same board games. The same evenings spent on the patio watching the fireflies. The same pink bathtub for soaking and the same antique sleigh bed for dreaming. Heaven.
On my last visit to Pittsburgh, I drove to their wooded cul de sac and parked at the curb. My grandparents had been gone for some time, but I wanted to see the house and remember. There was nothing to see but forest. A neighbor wanting a larger lot had purchased the house and had it torn down. It bothered me how much the change bothered me. How could someone bulldoze Heaven, for heaven's sake?
How We Play God
The sadness or frustration we feel about changes to something we thought was unchanging often reveals our tendency to ascribe what's true only of God to people, possessions, or circumstances that aren't him—to expect earthy places to be heavenly. I tell myself that my love of routine and my aversion to change are a longing for the God who does not change, but if I'm honest, they're just plain idolatry. In truth, I'm telling temporary, changing things, "I need you to be God. Please just stay the same."
But the worst part isn't that I ask the world around me not to change (or to at least act convincingly as though it's not). The worst part is that, when confronted with my own entrenched sin, my immediate defense is to say, "That's just who I am. I can't change."
I can't change. Immutable.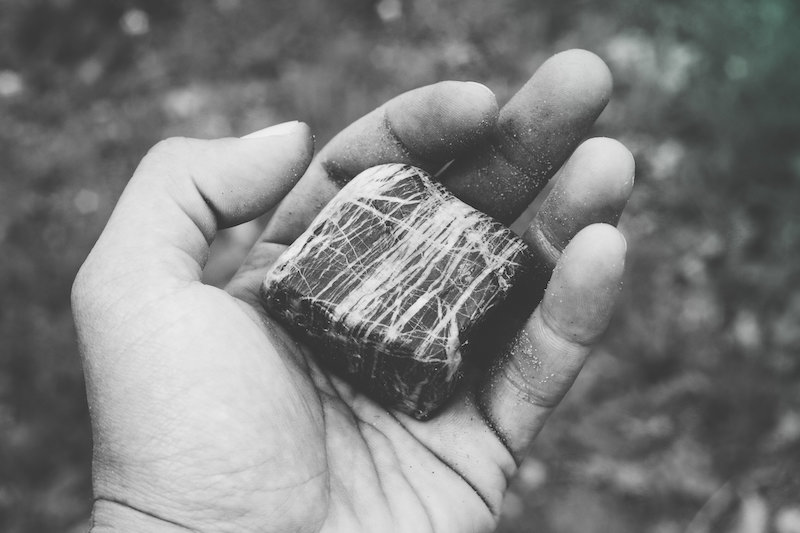 Lie. Lie from the pit of hell. Whether uttered in hopelessness or defiance, this statement is a lie. Only one person doesn't change, and that's God. But when faced with the need to turn from sin, I answer the question of "Who is unchanging?" with "I Am."
Just as my assurance of salvation rests in the fact that God cannot change, my hope of sanctification rests in the fact that I can.
What greater disavowal of the gospel of grace than to claim it's capable of changing every sinner's heart but mine? What greater egotism? No doubt, as unbelievers we feel the hopelessness of our plight apart from grace. We rightly surmise that, without an intervening miracle, we cannot change for the better. But when the miracle of grace has been applied to our hearts, change becomes gloriously possible. The Unchanging One dispels forever the myth of human immutability, changing a heart that was once stone to a heart of flesh, changing desires that once sought only to glorify self to those that seek to glorify him.
Toppling the Myth
Perhaps nowhere do we demonstrate more clearly our commitment to the myth of human immutability than in the way that we argue with each other.
"You never listen when I talk to you." "You always leave your socks on the floor." "You're never ready on time for school." "We always have meatloaf for dinner."
That last one was leveled at me by a meatloaf-averse child. I assure you, we don't always have meatloaf for dinner. Do we frequently have meatloaf? Yes. Guilty as charged, small, ungrateful person in my home who doesn't have to plan the menu or prepare the dinner. Do we always have meatloaf? No. But that word always is so enticingly helpful when we want to bolster a weak argument. Why does someone always complain when I serve meatloaf?
When we apply the terms always or never to other people, we speak an untruth. Human beings don't always or never anything. We just aren't that consistent. We frequently, we fairly regularly, we often or habitually, but we don't always or never.
As finite and mutable creatures, we cannot lay claim to these terms, either as pejoratives or as praise. They can only truly be spoken of God.
This is why, when 1 Corinthians 13 is read at weddings (and it seems to be read at every wedding, whether the couple are proselytes or pagans), I've stopped wanting to giggle. I used to sit having a silent joke with myself as that gorgeous definition of love was read over the couple:
Love is patient, love is kind. It does not envy, it does not boast, it is not proud. It does not dishonor others, it is not self-seeking, it is not easily angered, it keeps no record of wrongs. Love does not delight in evil but rejoices with the truth. (vv. 4–6)
Good luck with that, you two. It seems likely the groom is going to habitually leave his towel on the bathroom floor. It seems possible the bride is going to mention repeatedly this is the case. How many marriages actually consistently demonstrate the kind of love described in 1 Corinthians 13? I mean, sure, let's aim for it, but buckle your seatbelt. That's honeymoon talk. And here comes the big finale: "It always protects, always trusts, always hopes, always perseveres. Love never fails" (vv. 7–8).
Right. But our marriages are filled with love that falters, that falls so far short of what's described in these verses it seems almost out of place even to read them during the ceremony.
Unless they don't describe human love at all.
My inner wedding skeptic was demolished by the realization that 1 Corinthians 13 describes an always and never love—the kind of love that can be attributed only to a God of infinite sameness. It doesn't describe human love, but the love for which all human hearts long: the always and never love of God. Only God can say with utter truthfulness that his love always protects, always trusts, always hopes, always perseveres. Only God can rightly say that his love never fails. What better passage to read at a wedding than one that describes the kind of love we can never hope to receive perfectly from anyone but our heavenly Father? How much more willing might we be to replace the always and never language of our human arguments for the language of grace and forgiveness if we could just recognize we cannot ask another human to be our God?
Truth to Topple Idols
Idolatry takes hold of you and me when we depend on a human relationship, a circumstance, or a possession to never leave nor forsake us, to always remain. Idolatry takes hold of us when we believe that a difficult relationship or circumstance will never change, will always be hopeless, wounding, or sorrowful. But here's truth to topple idols:
Every circumstance you encounter will change except the circumstance of your forgiveness.
Every possession you own will pass away except the pearl of your salvation.
Every relationship you enter into will waver except your adoption by your heavenly Father.
As I write, I'm at the end of a week full of historic news headlines. Issues of race, gender, sexuality, religion, and politics have all erupted into chaos at the same time. Leaders have fallen, laws have been overturned, citizens have practiced civil disobedience, terrorism has inscribed its message in blood across three continents, and social media wants desperately to convince me that this time it's serious, the sky is really falling. I remember other weeks like this, the anxiety and alarm they bred in me, the gut-gripping fear. But this week I'm in a different place, and it cannot be by accident. The raging of the nations can be navigated only by keeping a fixed point in view: the Lord God, seated on his throne. That fixed point has been my meditation this week, and the effect it has had on my composure in the face of change and upheaval has taken me by surprise. The always and never of my unchanging God are particularly practical to me this week, and particularly precious.
There is no rock but the rock of our salvation. No human heart is so hard that he cannot soften it, not even yours. Turn loose of the idolatry of your always and nevers. Those words are true only of God. Ask him to sustain you through the ever-changing moments of this life. Ask him to change what you have believed to be beyond the power of his grace to alter. Our God of infinite sameness is a rock. When all around us is shifting sand, may we cry to him: "Lead me to the rock that is higher than I, for you have been my refuge" (Ps. 61:2).
---
Editors' note: This is an adapted excerpt from Jen Wilkin's book, None Like Him: 10 Ways God Is Different from Us (and Why That's a Good Thing) (Crossway, 2016). Jen will be exploring these topics at our upcoming 2017 National Conference, April 3 to 5 in Indianapolis. Register soon!