Editors' note:
The weekly TGCvocations column asks practitioners about their jobs and how they integrate their faith and work. Interviews are condensed.
Ed and Mel Zwyghuizen have three children—Gabe (19), Christian (17), and Greta (15). Together, they are known as Team Z. The kids are students, Mel is a high school Spanish teacher, and Ed is an architect at Gen1 Architectural Group, a name inspired by the creation account in Genesis 1. They live in Zeeland, Michigan, just outside of Grand Rapids. Their family is featured in For the Life of the World: Letters to Exiles, Episode 2: The Economy of Love.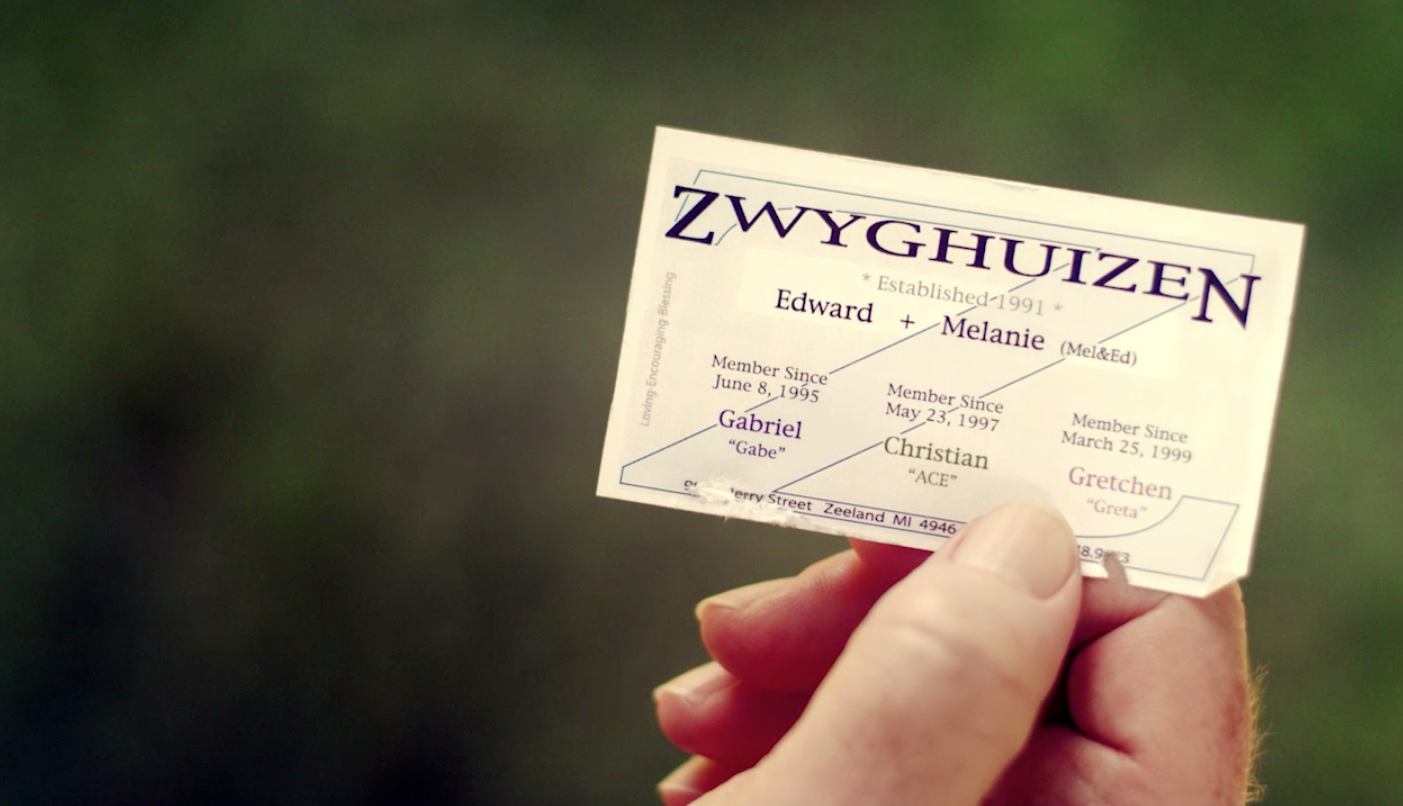 How did you come up with your family motto: "Loving-Encouraging-Blessing"?
We always knew we wanted to invite our kids to participate in God's big story for the world, but as young parents, we didn't necessarily know how.  So one day Ed looked for some guidance in the concordance in his study Bible under the heading "family." He stumbled upon 1 Peter 3:8-10 and, as we reflected on our kids as individuals, we realized that each of them was gifted and challenged in different areas. When we boiled it down to the essence of the passage—loving, encouraging, blessing—it just "fit" our family well, and we ran with it. 
How do you live that motto out in relation to one another?
We just try to be intentional in each decision that we make to be sure that it reflects the larger story and our chosen mission. For example, when the kids were younger, we looked around at what seems to be our culture's norm—a life filled with endless sports and activities to the point where families are running in separate directions, but saying that they're doing it so that the kids will learn about teamwork. It hit us that we didn't want to cart our kids around to loads of activities and, in the process, miss time together. So we started exploring what it could look like if our family were the "team" where they learned teamwork. It provided us with the time to be together, to practice loving, encouraging, and blessing each other—because anyone with siblings knows that it's the hardest to love, encourage, and bless your brother or sister as your grow up. One of the most important times we spend is at our family dinner. Our family table is sacred, and we sit around it almost every night to share not only our meal, but also our lives.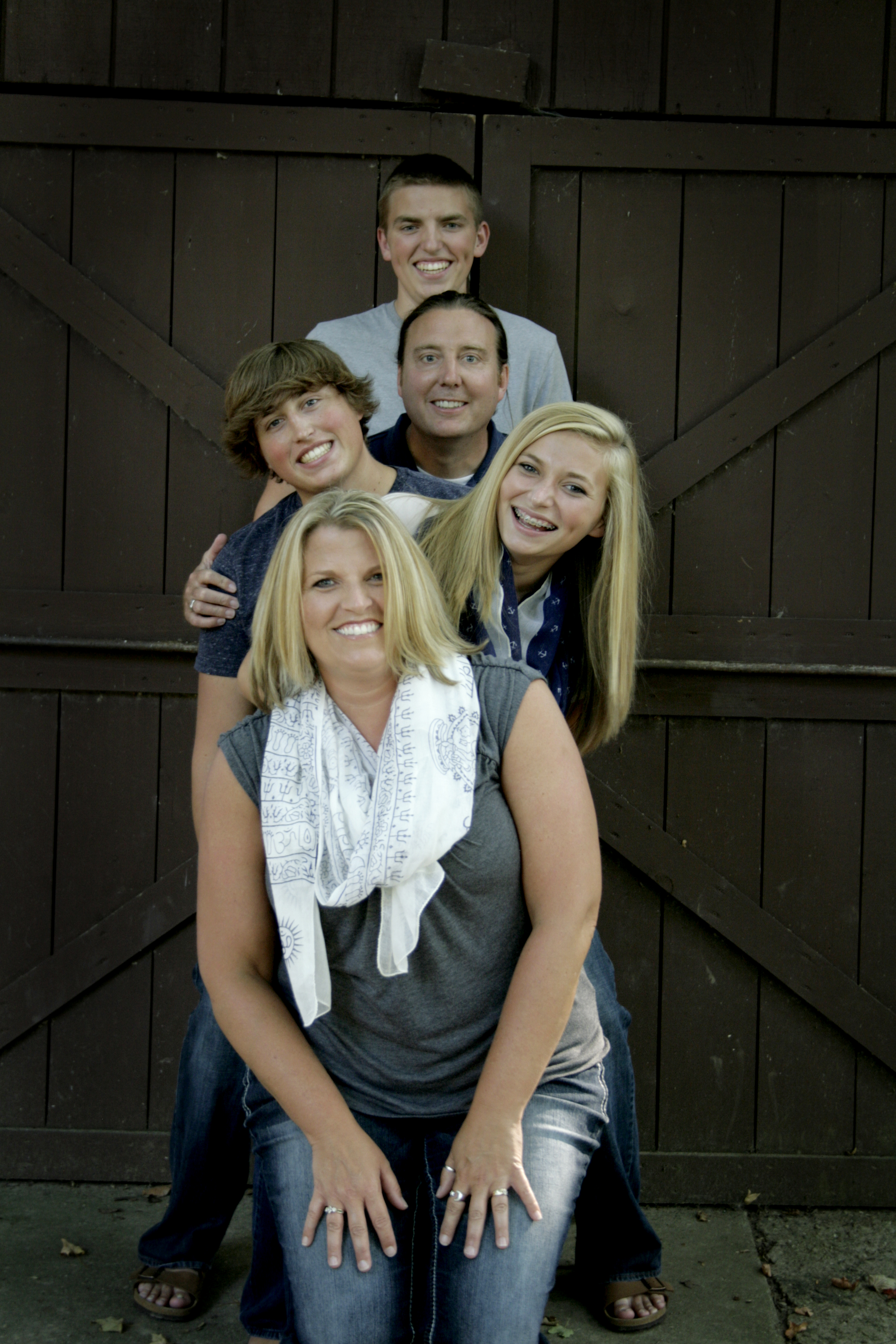 How do you live the motto out in relationship with others? 
We try to be missional. We don't want to live just for ourselves, but for others, too. We want to be an outward-facing family. One way we do this is by inviting others to join us at our family table. Another way is simply by listening to the needs of our neighbors. For example, when Greta was 7 years old, we heard about the work of WaterAid at church. When we came home, we got online to learn more about the importance, and scarcity, of clean water. In light of our own easy access to an abundant source of clean water at the faucet, Greta immediately sensed the injustice. So she started Walk for Water in our community. Now there's a nonprofit that gets a majority of its operating budget from this event. It's a joy and privilege to participate in what God's doing in the world.
What sacrifices do you think you've made as you've pursued living in these ways—intentionally and missionally?
This is probably the hardest part. We still ask questions like, "Should we have gotten our kids involved in that sport or encouraged them to do that job?" But we always go back to our main question: "What are we about? What is our mission?" We don't think we're special; any family can do what we're doing—loving, encouraging, and blessing. How it looks in our family works for us.
But what has been the most surprising part of living this kind of family life?
Probably having a film crew in our yard. (They laugh.)