Uganda is a nation heavily influenced by Christianity. There is widespread religious freedom, and many of the country's citizens attend church. The exception lies in its more remote northwestern area, where believers are greatly outnumbered by Muslims. But the fervency of Christians in this region also sets them apart from the nominal Christianity of much of Uganda.
Andama Bosco is a pastor in Uganda's least prosperous area, the West Nile region, located close to South Sudan. His district consists mainly of Sudanic people of several languages. People here survived two decades of terror and displacement due to Joseph Kony and the LRA (Lord's Resistance Army). But now things are improving. The northwestern region breathed relief when Kony fled Uganda some nine years ago. The area has also benefited from the country's improved political climate. And the church has been encouraged through the ministry of some new neighbors.
Reaching Africa's Unreached
Since 2007, a missionary couple from south Texas, Jacob and Carol Lee, have poured their lives into the West Nile region through Reaching Africa's Unreached (RAU). They admire the resilience of area Christians, who still face tribal conflict and religious persecution. The Lees moved permanently to northwestern Uganda in 2013, after training at RAU's Bible training facility, located on 17 acres in the same district where Bosco lives. Their strategic "tri-country" location is close to the borders of both South Sudan and the Democratic Republic of Congo (DRC).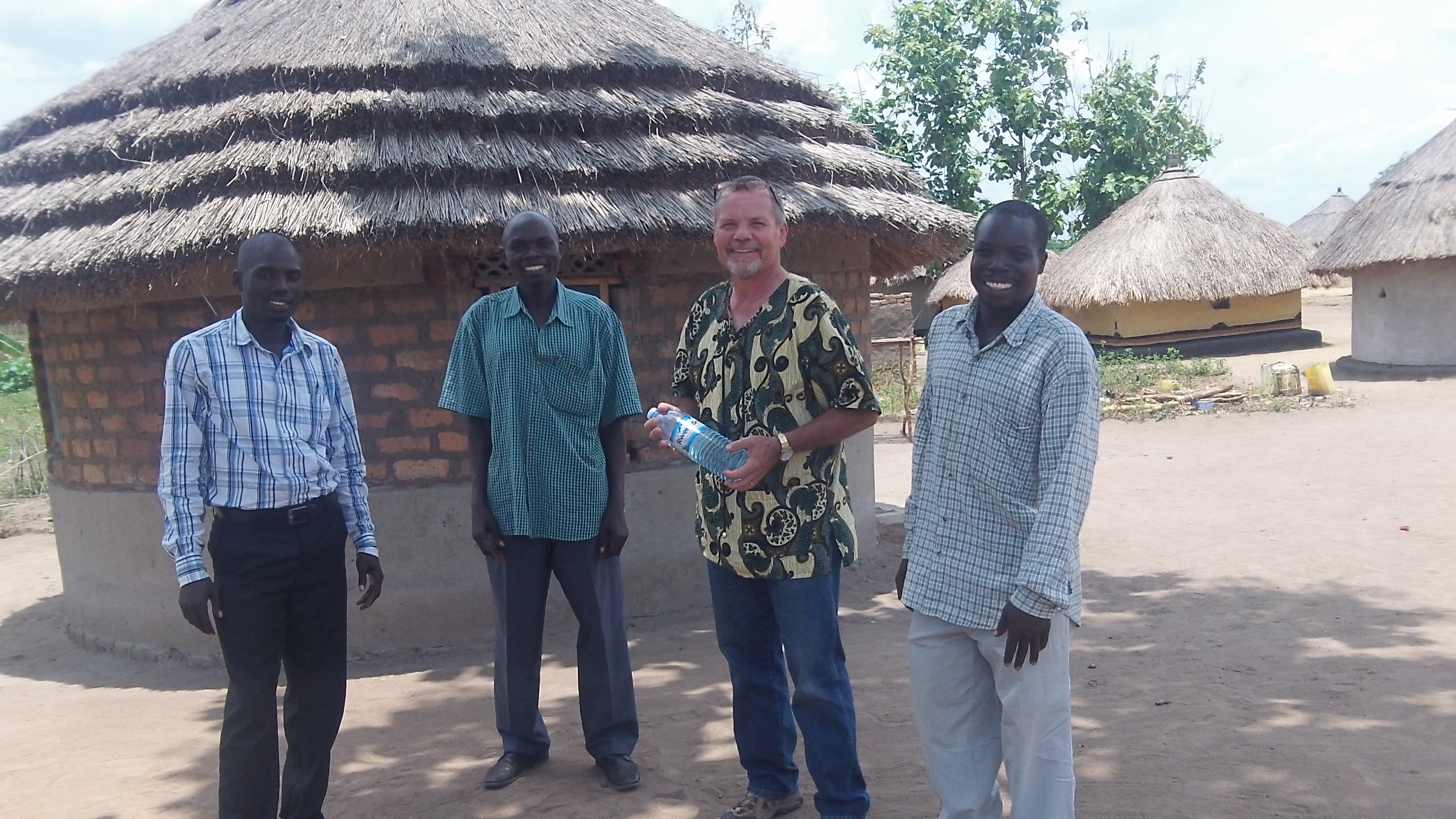 RAU has hosted 13 retreats in the past two years. These four-day retreats are a main part of this ministry and are designed to strengthen area church leaders. Some 24 pastors from neighboring districts attend each one. Bosco and others appreciate that RAU's work with many denominations has helped to unify their churches.
Jacob Lee says he first met Bosco five years ago and has since supplied the pastor with theological books by John Piper and others. "He devours them," he said.
RAU provides pastors like Bosco—supported by very poor congregations—the rare opportunity to become equipped for ministry through the retreats, which include the provision of food, lodging, and travel expenses.
"The church desperately needs people to come and strengthen her," Bosco said. "Jacob Lee has come in a timely way to guide the churches to be trained and armed with gospel resource books."
Jacob says most evangelicals in this region have little access to a Bible, and around 99 percent of pastors have no training. But every church leader leaves the retreat with an ESV Global Study Bible and biblical resources that include several books provided by The Gospel Coalition's International Outreach. Most of the IO books are in English, spoken widely in Uganda.
Language Legacy
The English language in Uganda is a legacy of British colonialism. Most of educated people in Uganda speak and read English. Since church leaders typically have some education, they can share their learning with the congregations and also translate to local languages, if they can acquire the materials.
English facilitates both Christianity and the economy, which have thrived in Uganda in recent decades. "But the West Nile area is way behind the rest of the nation in most ways," Jacob says. "For instance, electricity just came to Moyo, the capital of this district, about six months ago."
"Families are trapped in a subsistence way of life," Bosco says. "Cash is very hard to come by, the infrastructure is poor, and jobs are difficult to find, even if one has an education."
Muslim Majority
Uganda's freedom of religion helps to moderate the heavily Islamic northwestern area. But with a majority status, Muslims dominate the region, even making demands on Christian schools.
"Other Muslim nations pump money into these poor areas," Carol Lee says. "They build mosques and provide benefits that lure people to Islam or keep them there. Muslims are also urged to marry Christian women, thus gaining control in that way."
Ninety percent of the people in Bosco's town, Obongi, follow Islam. He says the only Christian church there was planted seven months ago with RAU's help. Bosco's Pentecostal Assemblies of God (PAG) church is several miles out of the town. Also in the outskirts are an Anglican church (Church of Uganda) and a few Baptist churches.
Strength in Weakness
West Nile Christians are spiritually strong. Carol says they exhibit a fervent outward devotion to the Lord and a "relentless energy" in door-to-door evangelism, even in areas where speaking of Jesus Christ is known to be dangerous. (One of Bosco's friends recently endured beatings from Muslims and others.)
Bosco seems more aware of their weakness: "Few churches have buildings. Most people worship under trees. It is difficult for churches to grow because of physical and financial constraints."
Both the Lees and Bosco see the majority of untrained pastors as a great weakness that needs to be strengthened. In Carol's words, the leaders have "zeal without knowledge." But the Lees have already seen the difference that training and resources can make in these pastors' ministries. Jacob says Andama Bosco is a good example: "He is a fine testimony to what solid biblical literature can do in the life of a pastor in a place of theological famine."