Excitement filled the air in Times Square. Broadway marquees flashed their colorful lights, New Yorkers rushed to the subway, and tourists rode by on double-decker buses while a large crowd gathered around a stage. A petite dancer floated onto the stage in a white dress. As Amarachi Korie's partner lifted her high in the air, she could feel the energy of the city and her heart soared with the music.
"I've never performed outside before, in the craziness and busyness of Times Square," Korie said. "When we came off stage, we saw a young woman with tears in her eyes. She was telling us how grateful she was that she experienced what we put on stage. That really meant a lot to me. That was a beautiful thing to experience."
For Korie and thousands of others, dancing in Times Square was the chance of a lifetime, performing original ballet, tap, hip-hop, modern, and jazz routines while hundreds of people strolled by in the heart of the city. The clapping and cheering could be heard several blocks away.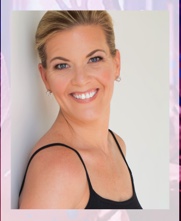 "The wonderful thing about an open-air dance concert is that it takes dance out of the studio, out of the theaters, and into the hearts and minds of the public," said Cheryl Cutlip, the founder and executive director of Project Dance. With a mission of providing training, networking, education, and performing opportunities for dancers worldwide, the project aims to make dance accessible to the public through outdoor performances in urban locations.
Dance as Work, Worship, and Witness
Project Dance, which is celebrating its 20th anniversary this year, is Cheryl's brainchild. A former professional dancer, Cheryl has performed on the largest stages in the world—from Tokyo Disneyland to European and national tours of 42nd Street and Crazy For You to Radio City Music Hall with the world-famous Radio City Rockettes. She spent years with the Rockettes, eventually becoming dance captain, choreographer, and acting official spokesperson for the company.
Introduced to Christ through her roommate at Opryland when she was 18, Cheryl started attending a local church. When she moved to New York City she joined Redeemer Presbyterian Church.
"I had a meeting with Tim Keller," she remembers, "where I essentially asked, 'Is it OK to be a dancer?' And Tim had this great response. He replied, 'Dance is valid in three areas—work, worship, and witness.' He went on to explain that dance is valid as a vocation. The Bible says it's an important form of worship, and the witness is taking the excellence of the dancers and displaying something redemptive in the marketplace.' It was just good to hear that validation."
Cheryl began teaching Sunday school and helped to start the dance ministry at Redeemer.
In the fall of 2001, she was looking forward to another holiday season at Radio City when two planes flew into the World Trade Center. Events were canceled, Broadway shows closed, and the city shut down. "The city was hurting so much after the attacks, and there were all these entities that were getting together to show solidarity and help the city heal, such as the Broadway community," she explains. "And I thought, Why can't dance do that? How can we bring healing to the city through the power of dance? All I thought about for weeks was how could dancers give back to the city after 9/11."
Witness in the Marketplace
Cheryl looked for a way to make dance a "witness" in the marketplace. She started a Bible study for performers in between shows at Radio City Music Hall, calling them "The Rock." When 9/11 happened, Cheryl decided to take her love of faith and dance and bring it to a larger stage.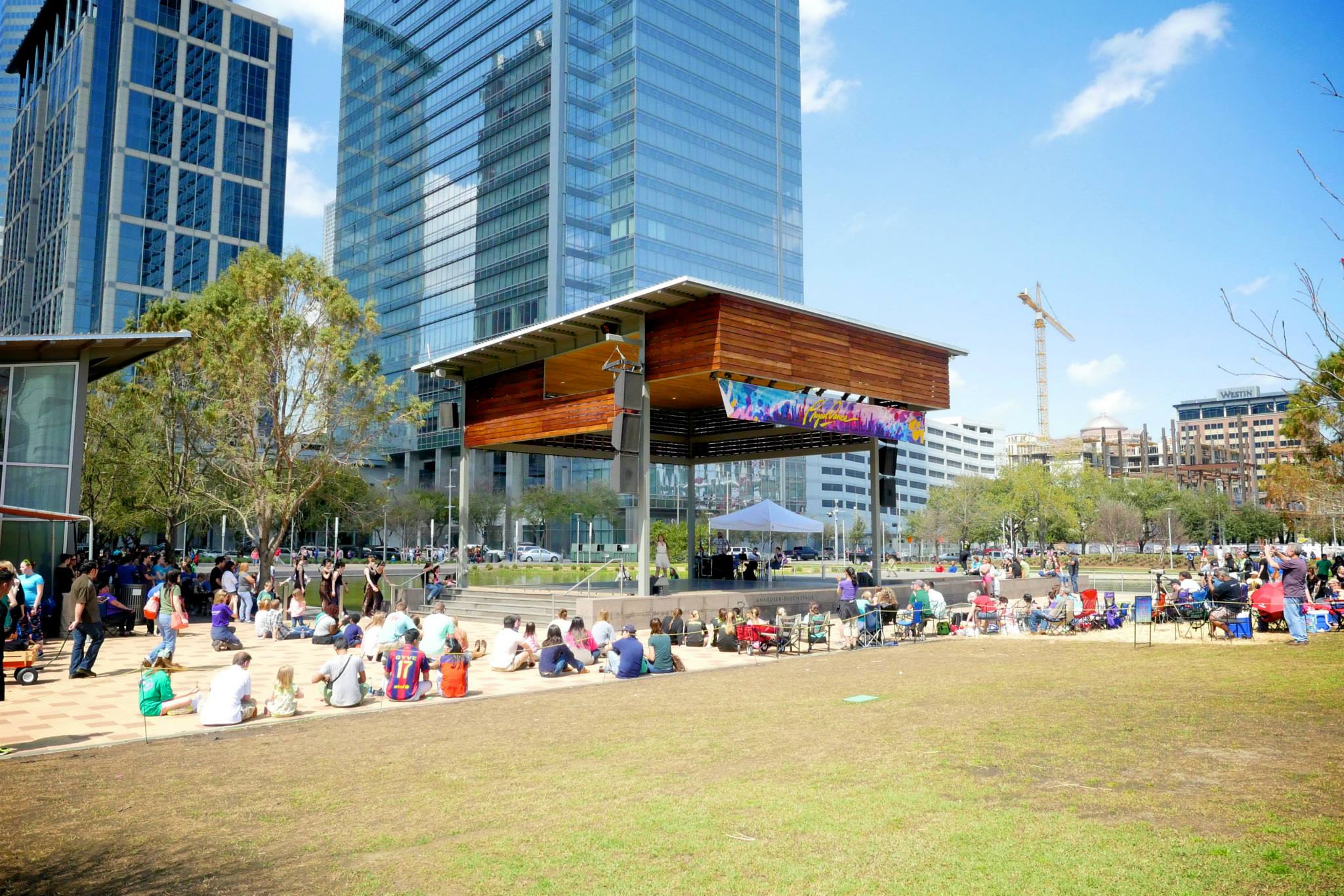 "We so wanted to bring hope to NYC, which was still in so much pain after the attacks. Project Dance was born when I realized the intersection of faith and art is where healing can happen," Cheryl said. "I wanted to show the world what dance could do."
With the help of Redeemer and The Lamb's Church, Cheryl was able to navigate the NYC permit process. She gathered a team of like-minded dancers in the city, and a stage was erected in Times Square in early spring of 2002. The performers danced for 10 hours. Without advertising, and in the pouring rain, crowds still gathered to watch.
"People would stop and stay for hours; you could tell it really affected people," Cheryl said. "I'll never forget something a 10-year-old who had been dancing with us said to me. The poor thing was soaking wet from the rain—and she looked me square in the eyes and with a big smile asked, 'When are we gonna do this again?' I knew from the moment she said that to me, we were on to something meaningful."
Project Dance Foundation
After the performance in Times Square, Cheryl assembled a small team, and together they applied for a nonprofit status, which was granted in 2003. The Project Dance Foundation, which they called simply Project Dance, grew quickly after that successful Times Square event. After another New York performance, the team held a workshop in Los Angeles, and then in 2004 Project Dance went to Sydney, Australia. Each new location was as well received as the first NYC performance had been.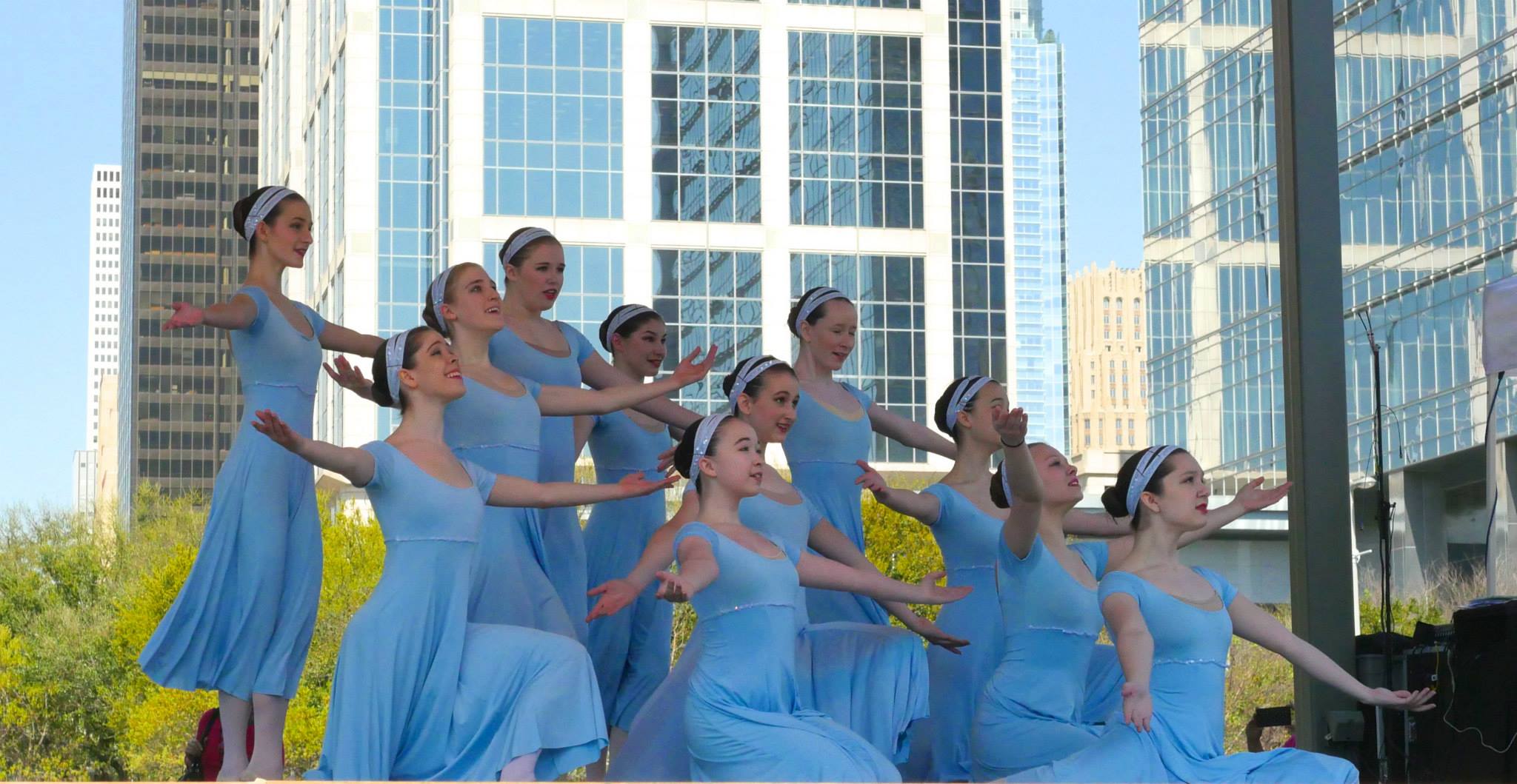 Project Dance has now conducted workshops in more than 25 cities around the world. Cheryl helps the host city through the planning process—scouting locations, setting up the itinerary, and securing the teachers. Each workshop has a producer and dozens of volunteers, and hosts 75–400 dancers.
The dancers, both local and international, spend the three-day event participating in master classes taught by acclaimed professionals, auditioning for professional dance companies, and learning more about the world of dance from industry insiders. The program is open to dancers of all levels and abilities.
Project Dance is making a difference around the world and building an international community of dancers. "Very rarely do we get to turn all of Times Square into a sanctuary, and it happens every single year!" ballet dancer Paiter Van Yperen said. "I probably wouldn't be dancing professionally if it wasn't for Project Dance."
"Anything is possible because there are people out there who care and who want to share," Amarchie Korie said, who is now a member of the prestigious Ailey II Dance Company.
Twofold Blessing
"Project Dance is a twofold blessing," Cheryl said. "The dancers will come and experience the beauty of the dance world and be nurtured as a dancer. They'll meet real dancers, professional dancers, experienced dancers, who encourage and inspire them to be a light in a dark world. They don't have to eventually become professional dancers, but they will be accepted and loved and will flourish through the community we form in the workshops. Essentially, Project Dance comes along and says, God created dance and we want to encourage you as a dancer in your unique calling."
The New York event, now in its 16th year, has received a governor's proclamation and was named one of the top 10 dance events in New York City. This July, Project Dance will celebrate its 20th anniversary by hosting a three-day event in Kona, Hawaii, along with a special four-day leaders' retreat. In every city, Cheryl's vision statement of "Bringing Hope and Healing to the City" is a constant theme.
After 15 years as a Radio City Rockette, Cheryl retired in 2008. She now lives with her husband Ron and their two children in Boone, North Carolina, where she owns a dance studio and runs Project Dance. She occasionally travels to New York City to see the Radio City Christmas Spectacular, and she keeps in touch with many of the staff and former Rockettes. Her oldest daughter is a dancer and aspires to be a Rockette just like Cheryl.
One day Cheryl hopes to pass the baton of Project Dance to another dancer who will carry on the vision. But for now, she's content to program Project Dance events around the world. "My goal has always been that Project Dance would be a vehicle for dancers to meet the Lord and that those of us who represent the church will have compassion for the art of dancing."
"Dance is this incredible universal language that the whole world speaks," Cheryl said. "When you dance with someone, you come together with joy, hope, and purpose. I just believe dance makes the world a better place."
Get a FREE eBook to strengthen your family discipleship!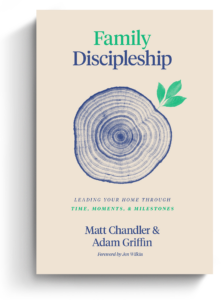 The back-to-school season is stressful for moms and dads. New rhythms of school, sports, and other extracurricular activities can quickly fill up a family's already busy calendar. Where do busy parents look for resources on discipling their family well? Aside from prioritizing church, what else can Christian parents do to instill healthy spiritual habits in their household?
Matt Chandler and Adam Griffin cover these questions and more in Family Discipleship: Leading Your Home through Time, Moments, and Milestones. And we're excited to offer this book to you for FREE as an eBook today.
Click on the link below to get instant access to your FREE Family Discipleship eBook now!