"There is a heartbeat," the ultrasound technician told me with a smile. "And there is another heartbeat."
"Why does my baby have two heartbeats?" I may have raised my voice—I was a little stressed. Just weeks earlier I was convinced I was miscarrying again. My body seemed to be doing the very thing it had done two years earlier—losing a baby.
But this time we were seeing something different on that grainy screen. There wasn't just one baby growing inside me, but two. Our years-long prayer for another life—and a solid heartbeat—was finally answered with twins.
Just five months later—as we prepared to meet them eight weeks before their due date—the same doctor who rejoiced over their heartbeats with us also prayed with us. As he sat beside my bed in the high-risk unit, he met my eyes and said, "This is not how we hoped it would go. I wanted them to have more time, but here we are."
This wasn't the first time he'd prayed with us before a surgery. And it wasn't the last. He walked with us through many pregnancy trials, losses, fears, and joys. And because our first miscarriage was at a different clinic, in a different state, with an unbelieving doctor, we never got over the gift it was to have a doctor not only pray with us, but also invest in our family.
When we miscarried again, a year after the twins were born, he prayed with us and reassured us of the value of the life we lost—even if we never saw a beating heart.
It turns out my doctor wasn't the only one in his medical group committed to practicing medicine with Christ at the center.
The Beginning
Most people, if pressed, would say they don't like going to the doctor. It's invasive. It takes time out of your day. It costs money. On top of that, you are usually there because of a problem, which only adds to the unpleasantness.
Seeing an OB/GYN is even worse. If visiting a general doctor for an everyday ailment makes you anxious, how much more a doctor who deals with even more private matters?
OB/GYNs see us in a variety of life stages, from the highest of highs (pregnancy and childbirth) to the lowest of lows (cancer, pregnancy loss, menopause) to the mundane in-between (just ask the woman who goes in for her annual appointment). This is why, for many women, finding a good OB/GYN is a gift.
I'm not the only woman in my city who counts Cornerstone Clinic for Women as a rare gift. In fact, I'm one of many.
Cornerstone started with two doctors, Orman Simmons and Douglas Smith, who met on their first day of medical school, both as unbelievers. They were friends all through medical school and residency, then went their separate ways.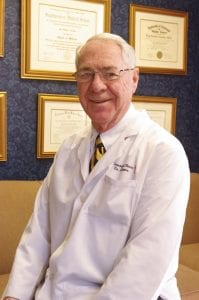 Their early days of practicing medicine were much like any other doctor's during that period—time-consuming and exhausting.
"I wanted to be a popular OB/GYN," Simmons remembers. "While I cared about my family, my primary focus was building my practice. Success mattered."
Then God broke through and saved him. "We were churchgoers, but I just played the game. It was a couple of years into my practice before I met Jesus for real." After his conversion, everything changed.
Four or five years later, in the fall of 1975, Simmons went to a medical conference in Mexico City. While there he saw a man who looked familiar, who seemed to be talking to himself.
"Once I realized it was Doug, I went up and said, 'What are you doing?'" Simmons recalls. "He had these notecards he was reading, and he told me he was memorizing Scripture. This was not the same Doug Smith I remembered."
Both were surprised and elated that the other had become a Christian, and soon realized their common faith only made their old friendship stronger.
Before long, Simmons suggested they should go into practice together.
Aroma of Jesus
In those early days of planning and praying, both men—and their wives—felt strongly about the importance of placing Christ at the center of their work.
"Why not name [the practice] Cornerstone, because Christ is our cornerstone?" Smith's wife, Jane Ann, suggested. "Those who are already Christians will know what we believe; those who don't will ask questions."
Both men felt strongly that treating patients wasn't their only goal. "We wanted to make it as much a ministry as it was a medical practice," Simmons said.
Because they know that only God can be God, they are free to not have to be God for their patients.
In the fall of 1977, Cornerstone Clinic for Women opened with the express goal of being the aroma of Jesus to all who walked through the doors.
To be a patient at Cornerstone is to encounter a distinctly different kind of doctor and practice. From the front desk staff all the way to the doctors' offices, the mission of Cornerstone is to treat people the way Jesus would.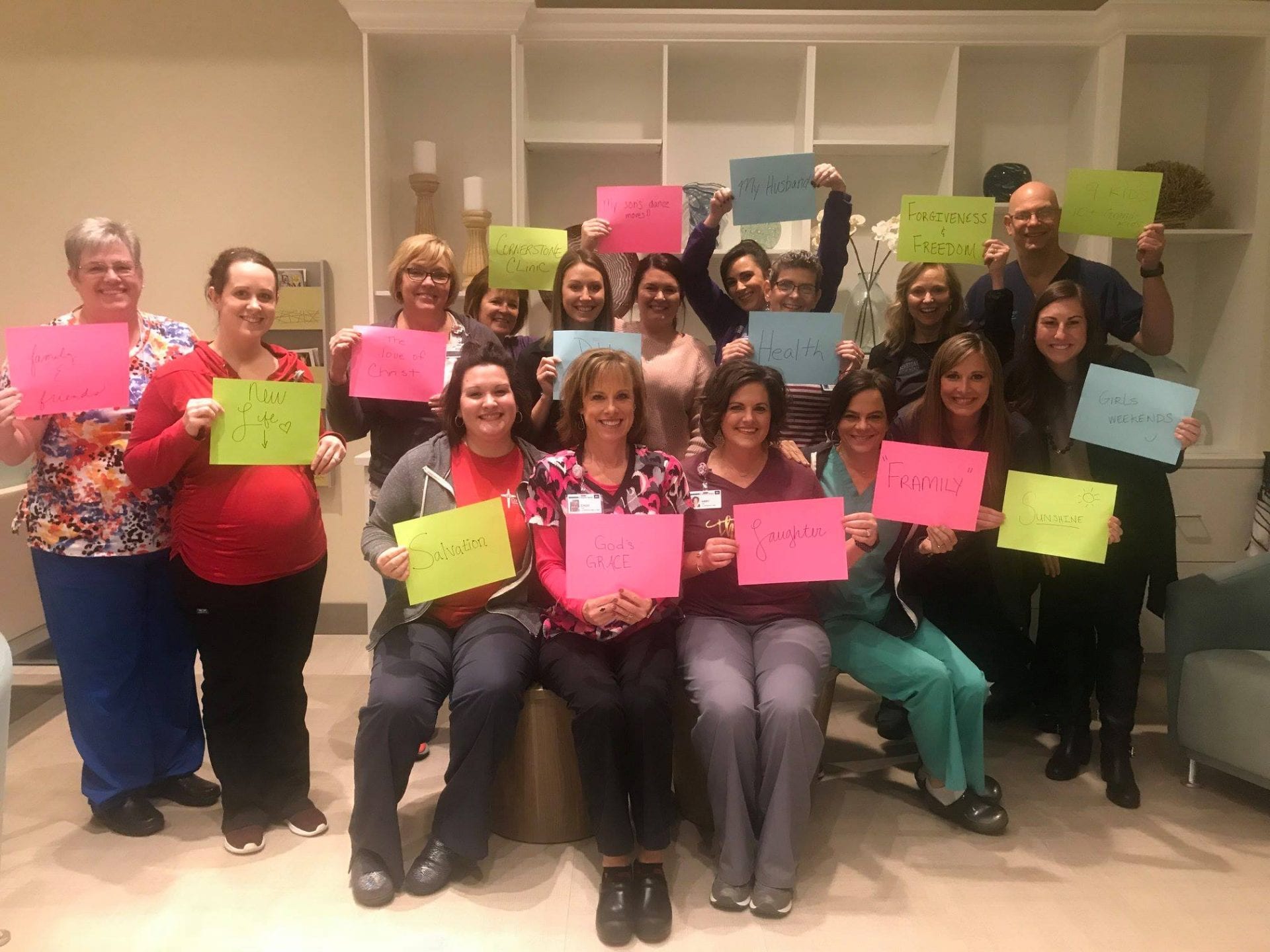 When my husband and I moved to Little Rock, we were in the midst of a struggle with infertility. We had already miscarried and were unable to get pregnant again. It was important to us to find a practice that would treat us with care and skill. Our doctor, Kevin Breniman at Cornerstone, came highly recommend from other friends who'd faced similar issues, so we made an appointment to see him.
Immediately we knew something was different. This was long before I got pregnant with the twins, but the level of care was the same. The doctor who displayed such Christlike compassion in the terrifying moments before delivery also displayed compassion as he listened to our story of loss and subsequent infertility. I knew I wanted him to be my doctor.
I'm not the only one.
Lindsey Greenwald has experienced this care time and again. "I have seen the doctors go above and beyond the call of duty. I've never been told 'I'm sorry, we can't help you.'"
This has been a lifeline as she's faced difficulties in both childbirth and other aspects of her health. "I look forward to going to the doctor because of the care and the environment."
From learning a new procedure that would help her to praying with her every step of the way, Cornerstone doctors have shown Greenwald extraordinary compassion.
Cori Gladden also experienced this when she realized she needed a specific surgery before she got married, but she didn't have the insurance or money to pay for it.
"After a few weeks I was contacted by Dr. Simmons, who didn't know me but had heard about my situation, and he wanted to do the surgery as a wedding gift," Gladden said. "He said no one should have to start off marriage with that kind of stress. He blessed us tremendously."
Praying with Patients
The conviction to keep Christ at the center began with Simmons and Smith but continues today with the doctors who run the practice.
"Everyone wants to be prayed for," gynecologist Kay Chandler said. It seems so simple, but from the beginning the doctors at Cornerstone have made it a goal to pray for their patients during times of crisis and before procedures. Chandler felt convicted early on to make praying for her patients before each surgery a priority.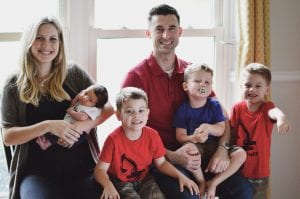 "If it goes well, I want to give God the glory," she said. "If it doesn't go well, I know that I can do nothing without him." In a moment of crisis, her patients often want the help, too—even if they aren't believers. Once, during a particularly harrowing delivery, she cried, "God, help me!"—knowing that birth is under his lordship and power.
In addition to praying with the patients, Cornerstone doctors also pray for the patients. And when they're unsure of a diagnosis, they're not afraid to ask for help from one another.
"We all practice medicine and believe in modern medicine and are equipped with a skill set, but we all know the limitations of that as well," Dr. Kristen Bracy said. "We are acutely aware of our human limitations and are willing to submit to the Lord, realizing that there is a time where this is beyond us and we just need to pray."
Because they know that only God can be God, they are free to not have to be God for their patients. This is not only comforting; it's also a witness.
Personal Care
My pregnancy journey didn't end with premature twins. That was only the beginning of a years-long struggle to keep a baby and deliver a baby safely. My pregnancy stories are not the ones you swap at baby showers, unless you want to scare the new mom and make everyone else sign up for more birth control. So I know that when life and death are on the line for mom and baby, you want your doctor to acknowledge that only God is God. Otherwise, what hope do you have?
I've had the privilege of watching the entire Cornerstone staff live out this hope. Though I started with just one doctor, a severe pregnancy complication with my fourth child put me under the care of them all, as I spent three weeks in the high-risk unit of the hospital.
I had a steady stream of Cornerstone doctors visiting me, caring for me, and praying for me. I sensed their dependence on the Lord as they talked about the complexity of my case. My husband and I both, though scared and uncertain about the outcome for my son and for me, had absolute trust not just in them, but also in the God they trusted to give them wisdom to care for us.
Bracy was the doctor on call the night I arrived at the hospital in incredible pain and utterly terrified. As the hours dragged on, it became apparent that things were far more serious than we originally thought. We were staring at either a long hospital stay or an immediate delivery—or worse.
Only God knew what was going on inside my uterus. Bracy could only make an educated guess based on the tests and symptoms. We were at the mercy of waiting it out, and praying the wait would be worth it.
In those long weeks I saw in even greater measure what it means to practice medicine from a Christ-centered perspective. The tests are the same. The procedures are the same. But when wisdom and waiting are the best course of action, you want doctors who get that wisdom on their knees.
The tests are the same. The procedures are the same. But when wisdom and waiting are the best course of action, you want doctors who get that wisdom on their knees.
In the dark weeks after delivery, when I had to process postpartum depression and post-traumatic stress, my doctor didn't let me go. Instead, he had me come back in, even after my six-week postpartum check-up. He referred me to counseling.
Cornerstone doctors balance the confidence of making life-and-death decisions with the humility that comes from knowing that God controls those outcomes. As a recipient of that humbly confident care, my family is forever grateful for them all.
Smith and Simmons are now retired, but their legacy lives on—both in the lives of the patients they've cared for and also in the doctors carrying on the vision for the clinic.
"All the credit goes to the Lord," Simmons said. "We are so puny, but with him nothing is impossible."
In a season of sorrow? This FREE eBook will guide you in biblical lament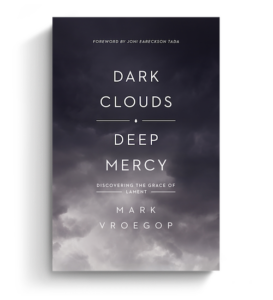 Lament is how we bring our sorrow to God—but it is a neglected dimension of the Christian life for many Christians today. We need to recover the practice of honest spiritual struggle that gives us permission to vocalize our pain and wrestle with our sorrow.
In Dark Clouds, Deep Mercy, pastor and TGC Council member Mark Vroegop explores how the Bible—through the psalms of lament and the book of Lamentations—gives voice to our pain. He invites readers to grieve, struggle, and tap into the rich reservoir of grace and mercy God offers in the darkest moments of our lives.
Click on the link below to get instant access to your FREE Dark Clouds, Deep Mercy eBook now!