Austin Samuelson and his wife, Ashton, have harnessed an entrepreneurial spirit in service of the hungry, both the paying and the poor. Their five Tacos 4 Life restaurants donate $0.22 toward feeding a child for every meal purchased, which is the cost of a meal for a malnourished child through Feed My Starving Children. They were raised in Arkansas and attended Ouachita Baptist University.
---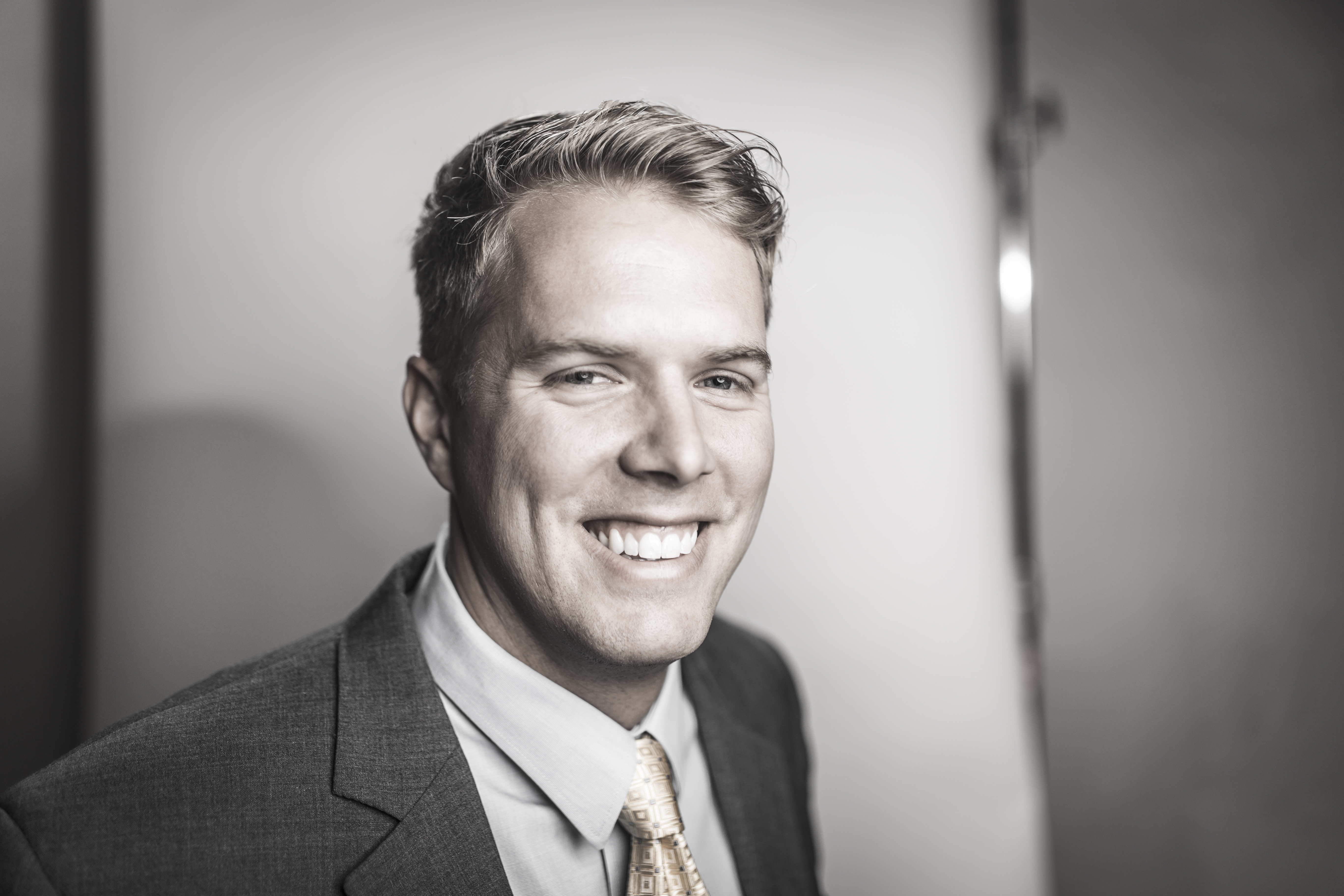 What do you do every day?
I spend most of my time thinking about the future of our company—where we'll be in five or ten years. I also lead our incredible management team—unleashing their vocational creativity, helping them stay focused on their goals, and removing obstacles in their way.
Where did you get the idea for Tacos 4 Life?
After my wife and I graduated from college, we knew what we wanted to do. I wanted to work in commercial real estate, and she wanted to teach. So we moved to California to live the dream.
One weekend we heard Rick Stearns of World Vision speak. When he said 18,000 children were dying each day from starvation and malnutrition, our hearts were pricked. We saw the need, but didn't know how to make a difference.
After we moved back home to Arkansas, the idea for Tacos 4 Life began to flourish. Inspired by the model of Tom's Shoes, where the company donates a pair of shoes for every pair purchased, we decided to donate a meal to a hungry child for every meal purchased. Since our launch in 2011, we've had the joy of donating more than 2.5 million meals.
Were there bumps along the way?
Absolutely. We moved back to Arkansas during the financial and housing market crisis. I lost my commercial real estate job, and my wife and I moved into my parents' basement. We had no money or restaurant experience, just a vision—and a lease we'd signed in faith. Five banks denied our loan applications.
One Friday, after a sixth bank rejected us, we didn't know what to do. We had no safety net or game plan. So we—my parents, my wife, and I—took the weekend to pray separately. When we came together on Sunday, we all sensed God telling us to keep moving forward, that he would provide. And little by little, the money came.
What did you learn in the process?
When the outcome of a story is successful, it's sometimes easy to skip ahead and forget the hard work. Plus, for millennials like us, we cling to stories of overnight wins without any obstacles. But the challenges that my wife and I faced on our journey are some of our sweetest memories, because they were times when the Lord showed up.
God didn't promise us Tacos 4 Life in the same way that he promised to give the promised land to the Israelites or ultimate success to the church, of course, but we did feel we were walking in obedience as we were building it. Like the Israelites, though, we had to fight to make it a reality. It was hard, not rosy. And God taught us to fall in love with the grind, with the journey, and—most of all—with himself.
When finances were tight, did you struggle to keep your promise and give away a meal?
We didn't, but our accountant did. (He laughs.) For us, the donated meal is just the cost of goods. Because we've made it a part of our business model, it's no different than, say, buying lettuce for our tacos. It's non-negotiable, and we trust God to provide what we need.
---
Editors' note: TGCvocations is a weekly column that asks practitioners how they integrate their faith and their work. Interviews are condensed and edited.