Chances are, if you're a church planter, you know of a dying church in your neighborhood. You've maybe even wished their building were yours.
Last year, the Southern Baptist Convention (SBC) started 624 new churches. Concentrated mostly in urban areas, the plants meet in living rooms or rented-out theaters or public schools. Every week, pastors and volunteers set up and take down chairs and sound systems and pulpits. Within a few years, they'll grow out or get kicked out and find someplace new. Most are dreaming about a permanent home.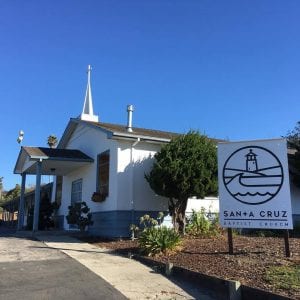 Also last year, the SBC closed about 850 churches—which isn't unusual. Many were church plants: more than half of those closed in the last four years were less than a decade old.
The rest are dwindling, aging congregations. By the time a church dies, the building is usually behind in maintenance and capital improvements—some need major work such as new HVAC units or mold removal or sewer line repair. But they have sanctuaries and kitchens and Sunday school classrooms.
More than that, they have a plot of land and a place in the neighborhood.
"We know the church isn't a building," said Mark Clifton, author of Reclaiming Glory: Revitalizing Dying Churches. "But our neighborhood identifies what we believe with that church building. If we say Jesus is the answer for 40 years on that corner, and then they see a 'for sale' sign, that robs God of his glory. Nothing about it says, 'Our God is great, and the gospel is powerful.'"
Better by far would be to give old buildings to new work.
In 2013, he said as much to the North American Mission Board, which gave him an office and a budget. With it, he's been writing, podcasting, and working with congregations that might be in trouble.
"Over four years, easily 300 churches have engaged in the replant process—maybe more," he said. Momentum is picking up—140 of those were in the last 12 months.
TGC took a closer look at the equation that seems simple—empty building, meet growing congregation—but never adds up quite so cleanly.
Myth #1: Churches Die in Dying Towns
You'd think you'd find most declining churches in a small town somewhere, slowly graying as the young people move to opportunities in the city. And it's true that cities are both growing (by 2010, the census showed 80 percent of Americans lived in urban areas) and younger (in 2010, the average median age in urban areas was 45, compared with 51 in rural areas).
But most dying churches sit in urban and suburban neighborhoods crowded with people.
"It seems counterintuitive," Clifton said. "But it's not. A church in a rural area can go on with 15 people almost indefinitely. It still has social validation."
Most dying churches sit in urban and suburban neighborhoods crowded with people.
But in the city, thanks to technology and trade, neighborhoods change more rapidly than they used to. Memories are shorter. As areas decline or gentrify, as families earn enough to move away or move back, pastors "have to constantly be missionaries," he said. Adjusting can be especially difficult for older congregants; for most of their lives, the culture changed more slowly.
"I'm talking with people who are north of 60, easy," said James Nugent, who works with dying churches at the South Carolina Southern Baptist Convention (SCSBC). "One church I'm working with has an average age of 72."
By then, a person may feel pretty comfortable with his church experience—the music, the sermons, the friends, the parking space.
When a church begins to dwindle, it can make changes, Clifton said. But if it doesn't, it's hard to stop the slide.
Myth #2: Dying Churches Can Think Logically About Their Demise
Gary Cromer joined Harbor Light Baptist Church in Charleston, South Carolina, in 2015. Membership hovered around 40 members, down from a peak of about 130 in 1998.
"As time went along, you'd notice, Boy, there aren't many people here this Sunday," he said. Within a year or two, attendance would dip to less than a dozen.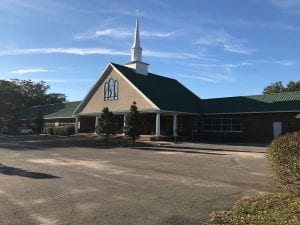 "We wound up taking half the pews out," he said. "I began to wonder, What in the world can be done?"
Down to six members, Harbor Light hired an interim pastor out of retirement, one with a great track record of revitalizing churches. But it didn't help. Finally, a 90-year-old lay leader read Thom Rainer's Autopsy of a Deceased Church. Holy smokes, he thought. That's us. We're dying.
Usually, crisis forces the situation, Nugent said. Not many contact him after reading a book; no one calls after a long and logical thought process. It usually takes a jolt—the longtime pastor retires. A matriarch or patriarch passes away. Or something expensive happens—an insurance bill comes due, or the air conditioning breaks, or the roof starts leaking—and there is no money to pay for repairs.
Even then, Nugent had to quit using the word replant because "older congregations think they can take everything they're doing and put it in a nice new bigger pot or get the right pastor and everything is going to work," he said. "So we came up with language of restart. It means starting over with new leadership, new ministries, a new decision-making process, and often a new name."
Myth #3: Dying Churches Have Lots of Options
A dying church in a centralized denomination may have no options at all. Catholic parishes are closed by bishops. Episcopal churches are owned by the denomination; if the congregation ceases to meet, the building is likely to be sold and the proceeds used for other ministries.
Baptist churches are independent and autonomous, which makes things both easier (members can do what they like with the building) and more difficult (members have to agree on a course of action).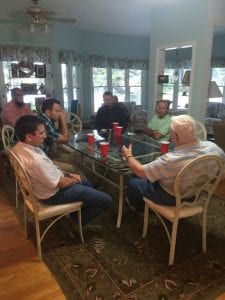 A dying Baptist church has three choices, Nugent said. First, continue indefinitely. He saw one church slowly convert Sunday school classrooms into decoration storage for Christmas, Easter, and July Fourth. Another is down to meeting once a quarter to pray about the future.
Second, a church can sell the property—which can be worth a significant amount—and give the proceeds to missionaries or a ministry the members like. (Members aren't legally allowed to pocket anything.) But that's easier said than done, especially when trustees may no longer be lucid or even living, Nugent said.
A more popular decision is to "give it to a like-minded entity, such as a local Baptist association or another nonprofit," he said. This decision can include church planters—his favorite option.
Probably the biggest obstacles to this decision are an idolatry of the building and ignorance that it exists, Clifton said. "The more stories get out there, the better. Once it becomes the norm, they'll naturally do it at the end of their life."
Before Harbor Light members realized the church was dying and called their state SBC convention, they'd never heard of church planting. They couldn't believe pastor Brian Powell—along with two other co-pastors and several other families—would move from Louisville to Charleston to start Holy City Church in their building.
They wondered if he was part of a cult. They asked him if he was committed to them. They talked about what would happen if it didn't work, if he didn't stick around. What would happen to the building then? They quizzed him on the worship style and type of hymnal he'd use.
"At the members' meeting, there was a lot of argument back and forth," Cromer remembers. But they did end up giving the building to Holy City Church—mainly because, as Cromer told them, "one thing I think we're all forgetting is that we don't really have a lot of options here.'"
Myth #4: If Somebody Offers You a Free Building, Take It
It was Thanksgiving morning when church planter Drew Cunningham got a call from the dying Baptist church where he had been renting space.
"We want to give you our building," said the pastor, who was recovering from a heart attack and looking to retire.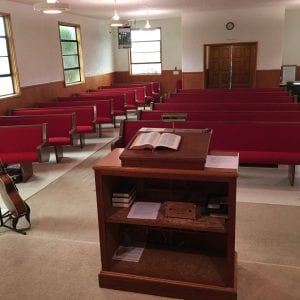 "I had no clue he was going to be saying that to us,'" Cunningham said. He called his friends and family and got advice ranging from "Buildings are expensive and a lot of work. Are you sure you want this?" to "You'd be an idiot not to take this."
He presented the option to his church, which voted to take it because the building's size and location were right. That's not always true. Planters shouldn't accept a building that's in the wrong neighborhood or the wrong size, just because it's free, Nugent said.
"A planter can also have an idolatry of building," Nugent said. "A building is not always the answer."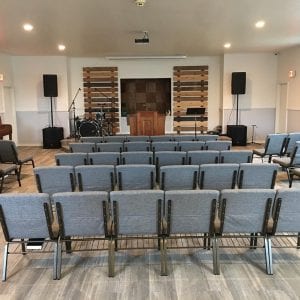 A congregation's identity shifts when it has a permanent physical space, he said. The time spent together feels different. Expectations of members and staff evolve. Culture changes. A larger share of the money and energy transfers to the building.
"You're no longer thinking it's life or death every Sunday, with everybody on the field using their gifts," Nugent said.
Also, buildings are expensive.
"There's probably deferred maintenance and needed renovations," he said. "Most will plan for that. But also consider the yearly cost of utilities, the insurance, the upkeep, the roof that goes bad in three years, the parking lot that has to be repaved. You have to take money away from ministry to do that. You can go from 20 percent to 60 percent overhead overnight."
On the other hand, there's a beauty in the building, he said. Buying conveys a commitment to the neighborhood. Inhabiting a physical, easily identifiable space invites curiosity. And it's easier for visitors to find a building with a sign than it is to locate you in an apartment or high-school gym.
Myth #5: Obtaining a Building Is an Impersonal Transaction
A church is not just a building—it's people, even if small in number. And the relationship is sensitive right from the beginning.
"For most of our older congregations, church plants are perceived as threats rather than partners," Nugent said. "Relationships are key. That's where you build trust. So keep praying for those struggling churches. Have coffee or lunch with those pastors."
Don't do it so that they'll give you their building, he said. Do it to love and serve them.
It's okay to ask if you can lease their space, he said. If they say yes, make sure to be good stewards and to get to know the people by name.
A church is not just a building—it's people, even if small in number.
But even a warm relationship doesn't mean they'll give you their building. Nugent estimates only about half—at most—of the churches he's working with will eventually partner with church plants. But when a dying church lets go of its space, programming, and scheduling, "nothing demonstrates the beauty of the gospel more than a dying church going from death to life," he said.
Giving away a building full of history and real-estate value is humbling. It's important to honor that sacrifice and the former church, Cunningham said. Remember that "most of these churches were planted faithfully," he said. Get to know their culture, look up their history, and research their doctrine.
Find out, if possible, what led to their challenges. But also ask about "the ways they've been faithful in the past and encourage them in that," he said. "Find ways to truthfully say, 'This is how we're going to carry the baton of the people who started this church.'"
Myth #6: Once You Get Control of the Building, You're Home Free
When West Chester Community Church (formerly Emmanuel Baptist Church) gave their building to a plant in 2006, attendance picked up for a while and then dropped. By 2015, when pastor Raymond Johnson arrived, the finances were in the red.
"One person wanted female elders, there was no distinction on baptism, and one lady denied inerrancy," he said. "The associate pastor I inherited committed moral failure with a woman in the church. The previous associate pastor committed a different type of moral failure."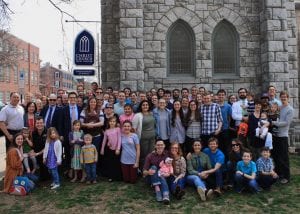 Johnson introduced a new constitution, a new covenant, a new confession of faith, and a new name—Christ Church West Chester. Four years later, just 12 of the 41 members have stuck around. "The church basically died—again—while we were in it," he said. "But the Lord was merciful." Attendance is now at 110 regularly.
Murray Mullins, who was instrumental in urging the original church to donate to the plant, "never felt any kind of regret, just a continuous praise for seeing God's goodness and direction." These days, "we see that God is really working in the congregation."
While some of the older members leave after a building donation, "more and more of them stay," Clifton said. "We encourage them to stay, and we encourage the church plant to reach out to them. . . . It's a healthy thing for a young church to have older saints."
Healthy, but sometimes also exhausting. Powell's Holy City Church plant was large enough to give him the majority in membership meetings, which was "absolutely crucial," he said. "They also brought the healthy church DNA, so when I'm preaching, I know half my congregation is already doing these things."
Still, he kept fielding questions from older members: Why does the church need three pastors? Is this a cult? Why do we need to celebrate communion more than once or twice a year? Why do we need to have updated membership rolls? And church discipline? Are you sure this isn't a cult?
Powell kept answering.
"Every question I would have, Brian would be able to back the decision with the Bible," Cromer said. "That's when I began to realize these guys are genuinely interested in being biblically centered."
Cromer couldn't argue. He's been inviting his neighbor to church. The other day, he shared his faith with a friend at Starbucks. He'd never done that before. Another original member—the 90-year-old who discovered the church was dying by reading Rainer's book—has been inviting his granddaughter to church, participating in a weekly small group, and regularly having younger families from the church to his home for meals.
"I think in many ways the Lord has allowed them to see the things they really hoped for," Powell said.
He's baptized 12 people in the past three years, and his core team cheered loudly every single time. After a while, the older members joined in too.