The following 20 quotes caught my attention as I read Tim Keller's fantastic new book, Prayer: Experiencing Awe and Intimacy with God (Dutton) [interview | review]. Thanks to Tony Reinke for inspiring the 20 quotes idea.
---
"Prayer is both conversation and encounter with God. . . . We must know the awe of praising his glory, the intimacy of finding his grace, and the struggle of asking his help, all of which can lead us to know the spiritual reality of his presence." (5)
"Prayer is the only entryway into genuine self-knowledge. It is also the main way we experience deep change—the reordering of our loves. Prayer is how God gives us so many of the unimaginable things he has for us. Indeed, prayer makes it safe for God to give us many of the things we most desire. It is the way we know God, the way we finally treat God as God. Prayer is simply the key to everything we need to do and be in life." (18)
"It is remarkable that in all of his writings Paul's prayers for his friends contain no appeals for changes in their circumstances." (20)
"A rich, vibrant, consoling, hard-won prayer life is the one good that makes it possible to receive all other kinds of goods rightly and beneficially. [Paul] does not see prayer as merely a way to get things from God but as a way to get more of God himself." (21)
"The infallible test of spiritual integrity, Jesus says, is your private prayer life." (23)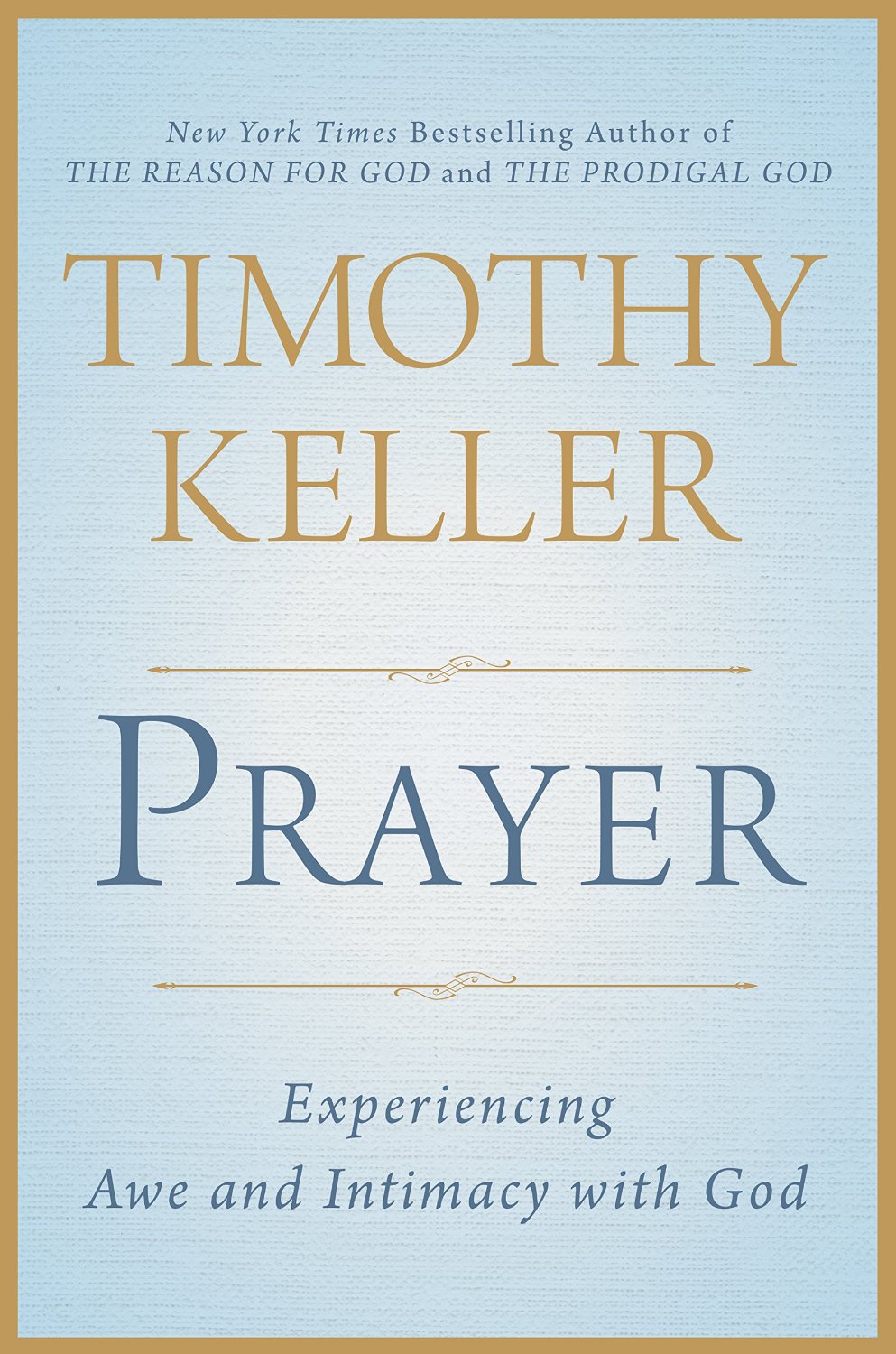 "Jesus Christ taught his disciples to pray, healed people with prayers, denounced the corruption of the temple worship (which, he said, should be a 'house of prayer'), and insisted that some demons could be cast out only through prayer. He prayed often and regularly with fervent cries and tears (Heb. 5:7), and sometimes all night. The Holy Spirit came upon him and anointed him as he was praying (Luke 3:21–22), and he was transfigured with the divine glory as he prayed (Luke 9:29). When he faced his greatest crisis, he did so with prayer. We hear him praying for his disciples and the church on the night before he died (John 17:1–26) and then petitioning God in agony in the Garden of Gethsemane. Finally, he died praying." (27)
"Our prayers should arise out of immersion in the Scripture. [We] speak only to the degree we are spoken to. . . . The wedding of the Bible and prayer anchors your life down in the real God." (55, 56)
"We would never produce the full range of biblical prayer if we were initiating prayer according to our own inner needs and psychology. It can only be produced if we are responding in prayer according to who God is as revealed in the Scripture. . . . Some prayers in the Bible are like an intimate conversation with a friend, others like an appeal to a great monarch, and others approximate a wrestling match. . . . We must not decide how to pray based on what types of prayer are the most effective for producing the experiences and feelings we want. We pray in response to God himself." (60)
"A triune God would call us to converse with him . . . because he wants to share the joy he has. Prayer is our way of entering into the happiness of God himself." (68)
"When life is going smoothly, and our truest heart treasures seem safe, it does not occur to us to pray." (77)
"To pray in Jesus' name [is], essentially, to reground our relationship with God in the saving work of Jesus over and over again. It also means to recognize your status as a child of God, regardless of your inner state." (105)
"Prayer is like waking up from a nightmare to reality. We laugh at what we took so seriously inside the dream. We realize that all is truly well. Of course, prayer can have the opposite effect; it can puncture illusions and show us we are in more spiritual danger than we thought." (130)
"Prayer is not a passive, calm, quiet practice." (136)
"[Prayer] gives us relief from the melancholy burden of self-absorption." (139)
"Prayer—though it is often draining, even an agony—is in the long term the greatest source of power that is possible." (140)
"We must be able to existentially access our doctrinal convictions. If doctrinal soundness is not accompanied by heart experience, it will eventually lead to nominal Christianity—that is, in name only—and eventually to nonbelief. The irony is that many conservative Christians, most concerned about conserving true and sound doctrine, neglect the importance of prayer and make no effort to experience God, and this can lead to the eventual loss of sound doctrine. . . . Christianity without real experience of God will eventually be no Christianity at all." (180)
"To lose our grip on the costliness of forgiveness will result in a superficial, perfunctory confession that does not lead to any real change of heart. There will be no life change. To lose our grip on the freeness of forgiveness, however, will lead to continued guilt, shame, and self-loathing. There will be no relief. Only when we see both the freeness and the cost of forgiveness will we get relief from the guilt as well as liberation from the power of sin in our lives." (208)
"God will either give us what we ask or give us what we would have asked if we knew everything he knows." (228)
"Our time frames are not in touch with ultimate reality. Our perspective on timing compared with God's is analogous to a two-year-old's with an adult's. God has good reasons for making us wait a long time to see some prayers answered." (236)
"We know God will answer us when we call because one terrible day he did not answer Jesus when he called. . . . Jesus' prayers were given the rejection that we sinners merit so that our prayers could have the reception that he merits." (237, 238)
---
Editors' note: Register to see Tim Keller speak in both a plenary session and a workshop at our 2015 National Conference, April 13 to 15, in Orlando.