The great challenge of the church today is that she doesn't pray well. Feelings of inadequacy in community prayer only magnify the reasons why most churches avoid prayer meetings altogether—or resort to only the most scripted and rehearsed public prayers.
Enter Megan Hill's excellent work, Praying Together: The Priority and Privilege of Prayer in Our Homes, Communities, and Churches [excerpt | excerpt | excerpt]. It isn't just informative; it's refreshingly helpful. Hill, a pastor's wife and regular writer, draws on years of firsthand observation and practice. This isn't just classroom material. She's lived it.
Big-Picture Prayer 
In Part I, Hill carefully lays out a scriptural foundation for praying together that's well thought-out and succinctly comprehensive. She quickly denies the book being a theology of prayer, but it's nonetheless an excellent theological overview. Prayer is hard work rooted in the soil of solid theology. But theology alone isn't enough to truly understand prayer, for it is the expression of a relationship with the Father as well as with others.
Hill presents the big picture of the role of praying with others throughout Scripture. She aptly handles the Trinitarian nature of prayer while showing us how each member of the Trinity participates in our praying. There's so much more happening than we realize when we pray.
Hill also reminds us that prayer isn't something purely for one's individual devotions, but is the work of the church. Healing prayer, spiritual warfare, and other key themes are treated carefully.
Community-Driven 
Part II opens up three of the benefits of praying together: love, discipleship, and revival. A deeper intimacy in fellowship emerges in ways nothing else—including excellent preaching, teaching, and liturgy—can accomplish. Hill also helps us see the value of community prayer in history. From the great Puritans to contemporary theologians, it's clear she's pondered the role of prayer in the outworking of God's providence in history.
What the church longs for—love and care for one another, helping people relate to their enemies, enjoying a sense of joy and unity in mission—can only come from a healthy corporate prayer life. It's easy to believe discipleship, for example, happens only in a preaching or teaching setting, or in a one-on-one conversation. Yet Hill points out that when we pray together, we disciple each other. We help each other mature, often without even knowing it.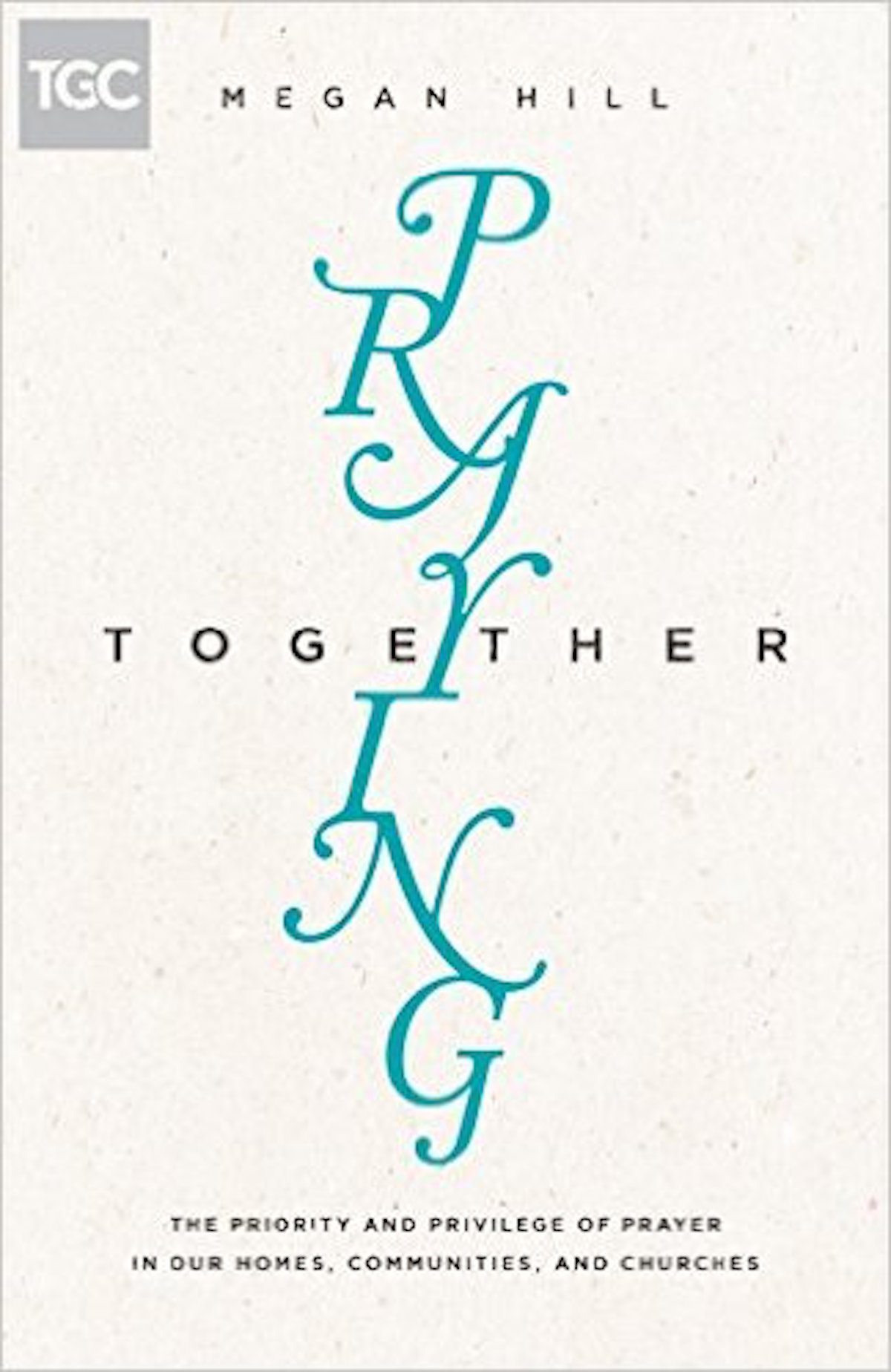 Praying Together: The Priority and Privilege of Prayer in Our Homes, Communities, and Churches
Crossway. 160 pages.
Prayers of confession, repentance, and supplication all have unique power and effectiveness when done in community. In other words, good prayer doesn't just happen from hearing wonderfully crafted sermons and books on prayer; it's birthed in the actual experience of praying with others. It's there we learn what good prayer is like.
Fresh Application 
Part III brings fresh application. Hill gets practical about conducting prayer meetings, how to lead one (especially if you're an elder), and how to pray when others are leading in prayer. Other practical and insightful issues she addresses are watching and praying, praying for divine appointments, focusing our community prayer sessions, and being natural in them. Praying with one's spouse and children is also encouraged and aided with both biblical wisdom and practical tips.
Praying Together includes helpful study questions at the end. Suitable for individual study or group discussion, it's ready to be read and applied.
Refreshing Read
Pastors and leaders who have been through the rigors of intense training in hermeneutics, original languages, preaching, and leadership—and yet feel they lack training, encouragement, and practical ideas of how to foster a culture of prayer in their church—should make Praying Together their next read.
Small group leaders might consider using this book too. The questions are well crafted to help groups reflect on the content as well as consider how to implement community prayer.
Last, Praying Together will help all readers become better praying friends. Even in solid, grace-oriented churches, community prayer is often absent, leaving the impression that prayer is an abstraction. Community prayer as described in Hill's book, however, will help move the gospel from an abstract idea to the refreshing life exercise that it is.
---
Editors' note: Praying Together, along with several other titles, will be discounted to $6.50 at #TGCW16 in Indianapolis!