Introducing You're Not Crazy: Gospel Sanity for Young Pastors, a new podcast hosted by Ray Ortlund and Sam Allberry. Throughout their discussions, Ray and Sam point young pastors back to the simplicity of gospel doctrine—which creates a healthy gospel culture within the church. Navigating the tough, common issues young pastors might face—from spiritual burnout to resenting ministry altogether—Ray and Sam tie each episode together with gospel hope and practical encouragement.
As recipients of the grace of Jesus, how can pastors then see that grace express itself outwardly—shaping church, ministry, and relationships? Considering it a privilege to serve their listeners, Ray and Sam want to say, "You're not crazy."
In a season of sorrow? This FREE eBook will guide you in biblical lament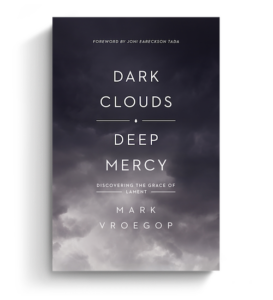 Lament is how we bring our sorrow to God—but it is a neglected dimension of the Christian life for many Christians today. We need to recover the practice of honest spiritual struggle that gives us permission to vocalize our pain and wrestle with our sorrow.
In Dark Clouds, Deep Mercy, pastor and TGC Council member Mark Vroegop explores how the Bible—through the psalms of lament and the book of Lamentations—gives voice to our pain. He invites readers to grieve, struggle, and tap into the rich reservoir of grace and mercy God offers in the darkest moments of our lives.
Click on the link below to get instant access to your FREE Dark Clouds, Deep Mercy eBook now!