A year ago, I watched a conversation unfold on Twitter that produced more light than heat. An article about women's discipleship stirred up conversations that led to dozens of posts and articles from women online regarding several important topics today: women who serve the church through teaching, the presence of online platforms, the importance of ecclesial authority, and challenges in theological education.
As an observer listening to women discuss and debate the way forward for effective ministry in the church today, I was saddened to hear that many sisters in Christ have experienced an attitude of dismissiveness from church leaders across the spectrum of evangelicalism. This attitude indicates a widespread failure among pastors to take seriously the contributions of women who write devotionals, books, and Bible studies. (I recognize there are multiple reasons for this failure, including questions about marketing, publishing, and gender-specific expectations in church and the academy. I recognize also that these failures are found on both sides of the egalitarian / complementarian divide.)
Around that time, I told the Lord that, if given the opportunity, I would love to contribute to the formal theological education of my sisters in Christ. An opportunity came sooner than I expected.
Ed Stetzer had invited me to teach at Wheaton College, where he serves as the dean of the School of Mission, Ministry, and Leadership. His most pressing need was for a summer class on the church (contemporary models and movements) for the Propel Women cohort, a program with dozens of women from various denominations, all committed to the church and eager to further their theological education. These leaders are doing a master's degree in evangelism and leadership, key values at Wheaton and also at Propel.
In the months leading up to the course, I prepared notes from more than a hundred books. I revisited many of the books and articles I had read during my PhD studies. Corina typed up more than a hundred pages of my scribbles and underlining to make it easier for me to have a base of information to pull from as I put the sessions together.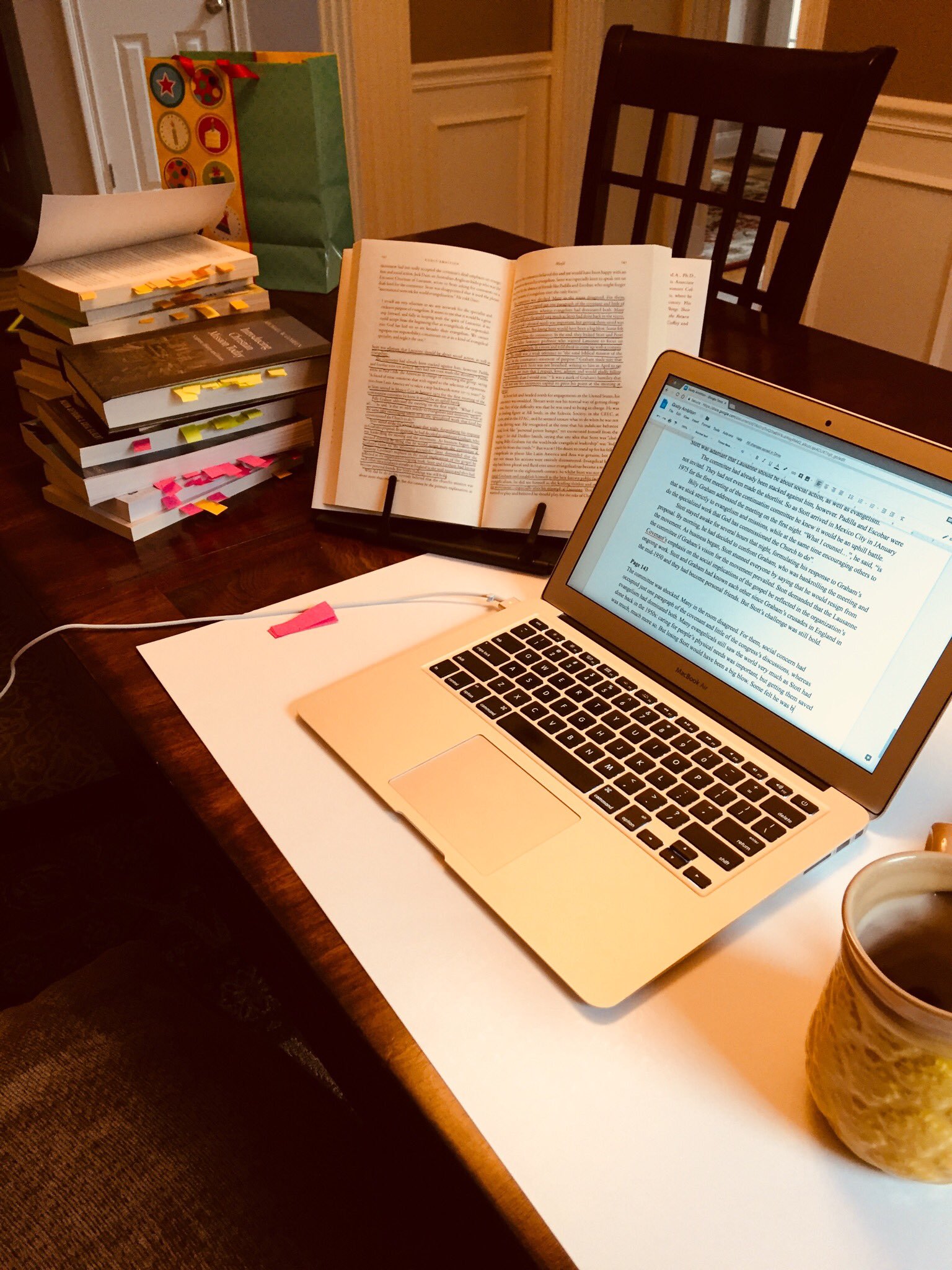 Then, for six days in July, our group engaged some of the most important discussions and debates over the doctrine and mission of the church. In the first session on the first day, I laid out five goals for the week:
To teach them not what to think, but how to think.
To develop a critical mind without a critical spirit.
To help them place themselves within a bigger story, not just offer a jumble of facts.
To keep them from dividing theory from practice.
To ensure that our education would be doxological.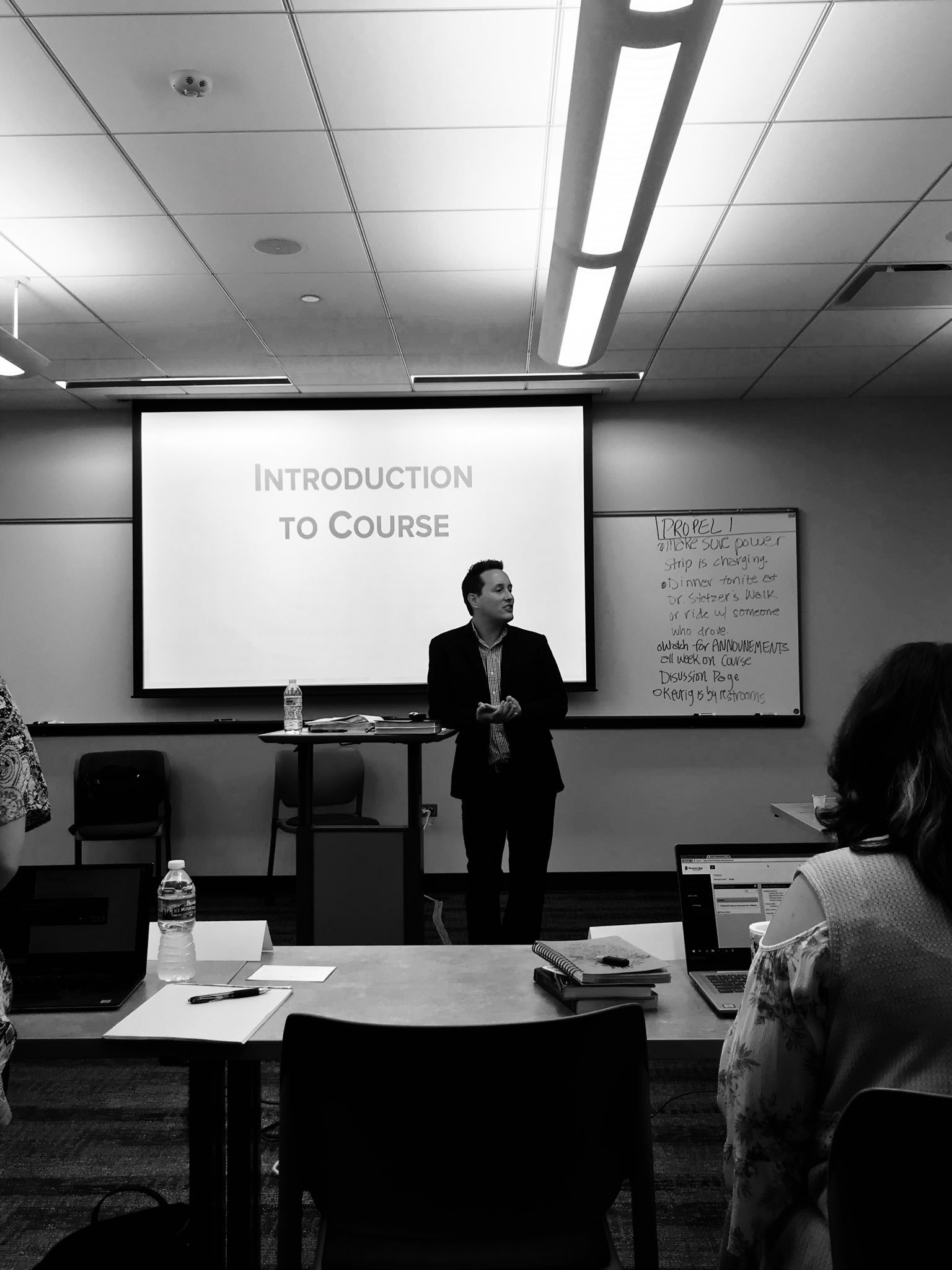 For the rest of our time, we discussed
the biblical understanding of the church
the New Testament images of the church
the relationship between the mission of God and the mission of the church
different church orientations (traditional, attractional, liturgical, church health, missional)
church practices and methods (evangelistic strategies, small groups and Sunday School, multi-site)
the rise of multi-ethnic congregations
the legacy of the black church
movements in churches in Asia and Africa
churches that are succeeding in reaching the next generation.
We took one day to visit several churches in Chicago, including Lawndale Community Church and Willow Creek.
The students at Wheaton are incredible. The discussions we had were engaging because everyone came from different ecclesial backgrounds and networks (non-denominational, Acts 29, SBC, Foursquare, Assemblies of God, and so on), each with differing perspectives on theology, evangelism, and women in ministry. Beneath these differences, however, I sensed a deep unity in the desire of everyone there to see their churches flourish. Several of these women have worldwide impact through their ministries and writing, and yet all were eager to learn and interact with the rest of the group on the topics we covered.
At Wheaton, I often felt like both teacher and student, as I had the opportunity to learn more about issues in churches in different parts of the country, the battles that so many women have with shame, the importance of holding together Christ's exclusive claims and our evangelistic calling, and so on.
My favorite part of the week was the time we set aside to pray for every church represented in that room. Some of those church stories were inspiring tales of fruitfulness and growth; others were heartbreaking tales of pain and decline. But our times of prayer ensured that our education about the church would be married to devotion for the church, seeing Christ's bride flourish in local communities.
Wheaton was an inspiring place to be, of course. I enjoyed meeting with a scholar I've long appreciated—Timothy Larsen, as well as getting to know a fellow professor, Michael Lee. Across the street from my temporary residence was the Marion Wade Center, which houses objects and archives from C. S. Lewis, Dorothy Sayers, Charles Williams, J. R. R. Tolkien, George MacDonald, and my literary hero, G. K. Chesterton. (Special thanks to the archivist for allowing me to sneak in early one morning before class!) Down the street, etched in granite was the motto of Wheaton—"For Christ and His Kingdom."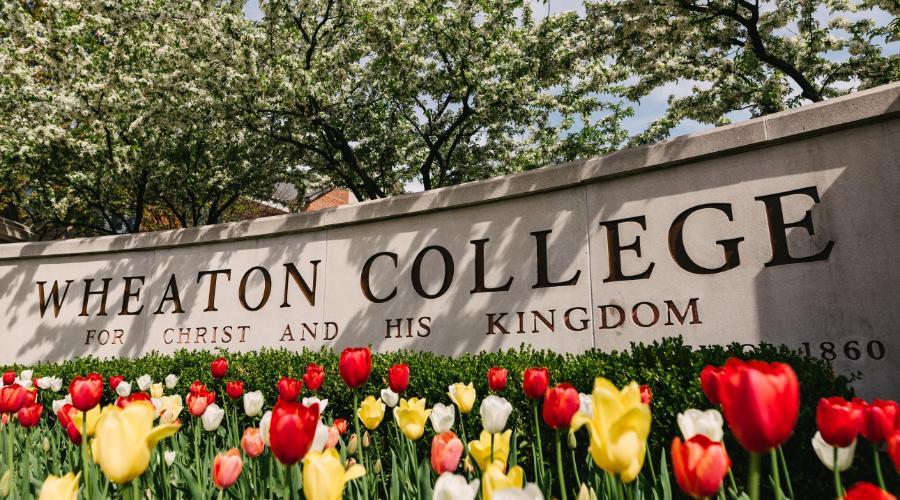 Overall, I came away from that week more grateful than ever for the theological heritage of evangelicalism and the impact that women across the world have on the church. I hope that more men and women who are looking to grow in their knowledge and passion for evangelism and church ministry will consider furthering their theological education, and give strong consideration to the Wheaton College School of Mission, Ministry, and Leadership.