I always like to know a little something about an author before I sit down to open up his or her book. Today, I'm excited to interview my dear friend Trillia Newbell about her new book, 52 Weeks in the Word: A Companion for Reading through the Bible in a Year. I love Trillia's heart behind this book—her goal is to help believers be in the Word on a daily basis. This book will guide you, encourage you, and support you as you dig deep into God's Word. 52 Weeks in the Word releases on November 1, and you can pre-order a copy here!
---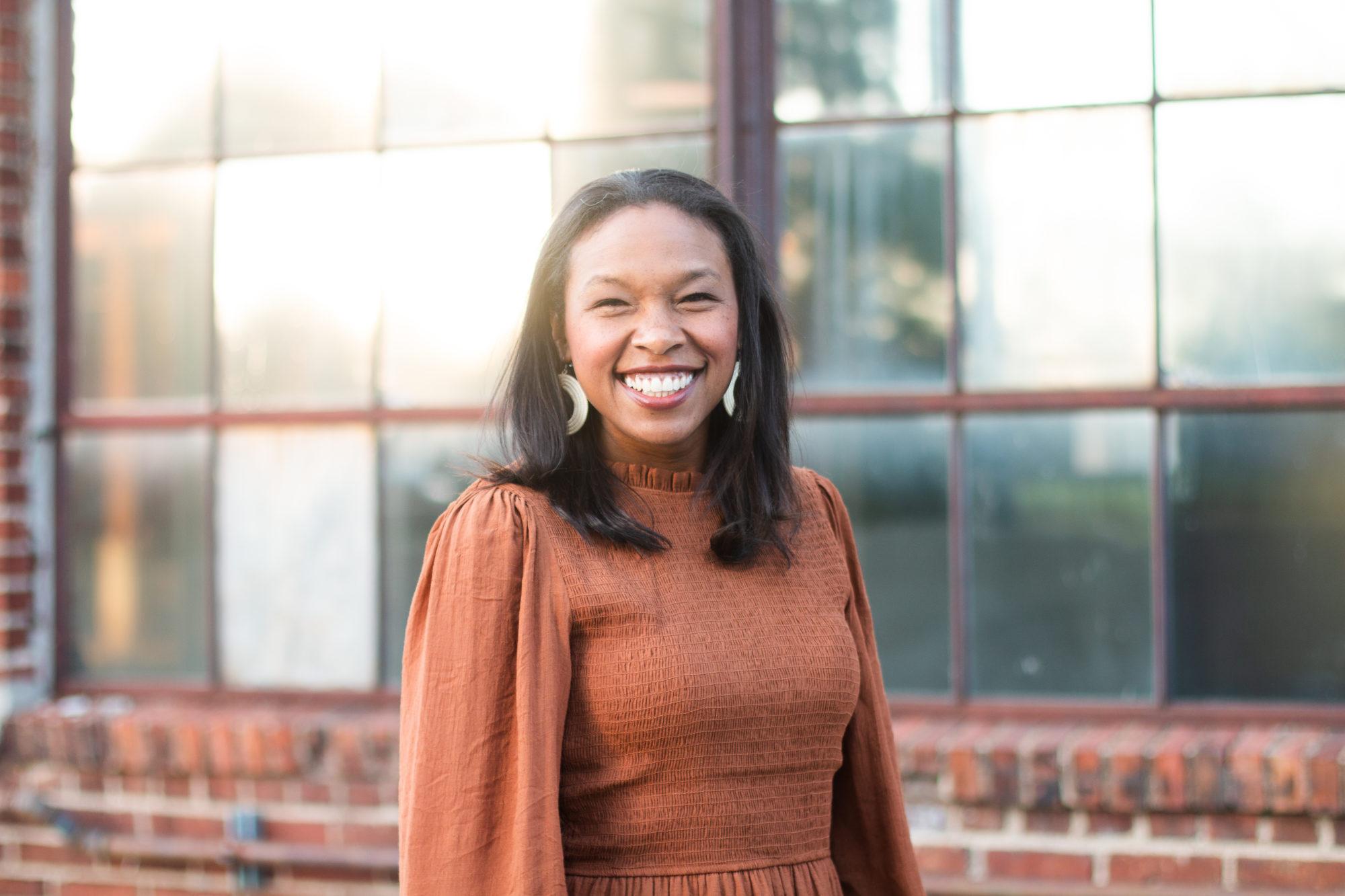 Can you tell us a little bit about yourself?
I became a Christian at the age of 22. The Lord was kind to give me friends who helped me navigate my new faith and I began a lifelong journey of knowing and loving my Lord.
I've been married for 19 years to my best friend, Thern. We have two children. Although I do a lot of writing, I have the joy of helping other writers as the Acquisitions Director at Moody Publishers.
When did you first start writing? What do you enjoy about it?
I began writing seriously in college. I wrote for my college newspaper. Then after my first child was born, I became a freelance journalist for my local paper. After a few years of writing faithfully as a journalist, I realized that what I really wanted to do was write from my Christian perspective. I started an online webzine, then started blogging, and the rest is history.
One of God's sweetest gifts, besides Himself, is His Word. Scripture is God-breathed. Are we treasuring it?
What I enjoy most isn't actually the writing process, although there are aspects of it that I enjoy. What I enjoy most is the thought of serving others through the craft of writing. If one person is encouraged, inspired, comforted, or even challenged by my writing, then it's worth it. I long to serve the Lord and others through my work.
Is writing ever difficult for you? How so?
I laughed when I read the question. If anyone ever answers "No" please tell me all their secrets! Yes, it is. I think it's hardest when I don't have a clear direction for a tradebook (or as I like to call them, "chapter books for adults"). I find writing Bible studies and kids' books to be easier and a lot of fun. Once I know where I'm going, the hard part is sitting down and physically writing. Writing takes a lot of time. Finding the time to write is likely the hardest task at the moment. So, when I do have the time it seems to flow.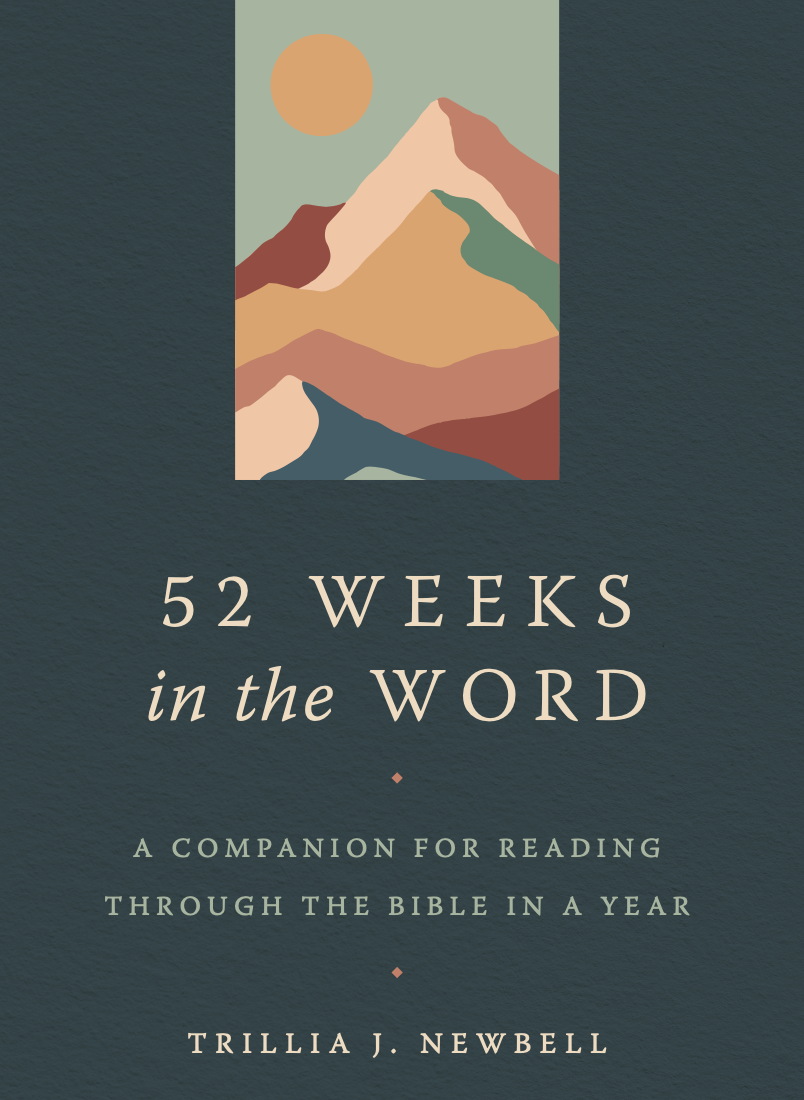 What led you to write 52 Weeks in the Word?
I have written two Bible studies (one on Romans 8, the other on Hebrews 11). I've received such encouraging feedback from readers. However, one thing that surprised me was how hard it was for people to get through the assigned Bible reading. It was repeated that the studies required a lot of reading. What I realized is that although I love writing Bible studies, people aren't truly in the habit of just reading the Bible. We've seen the statistics that the majority of people who own a Bible do not read it. 52 Weeks in the Word is a Bible reading accountability tool to help people get in the Word and Lord willing, stay in the Word.
What's the central message you hope readers will take away from your book?
Ultimately, my hope is that as people read God's Word, they will grow more in love with the Savior and eager to learn more about Him.
The goal of 52 Weeks in the Word isn't to win some race or prize; we don't earn more favor before the Lord. The goal is Bible reading. It is a journal, a cheerleader, and a guide to help you continue reading. I am your Bible reading accountability partner here to help you get in the Word, stay in the Word, and gain biblical literacy.
Any time spent in God's Word is never wasted.
How has writing this book affected your own life?
Every time I read God's Word I realize just how much I still need to learn! It was no different working on this project. I learned a great deal about how it all is one grand story. I knew that in theory and would have likely been able to share evidence of it. But there's something different about reading through the whole Bible and pausing to consider why I should keep reading and what I'm learning. I wrote 52 reflections that I hope will inspire and encourage readers along the same lines.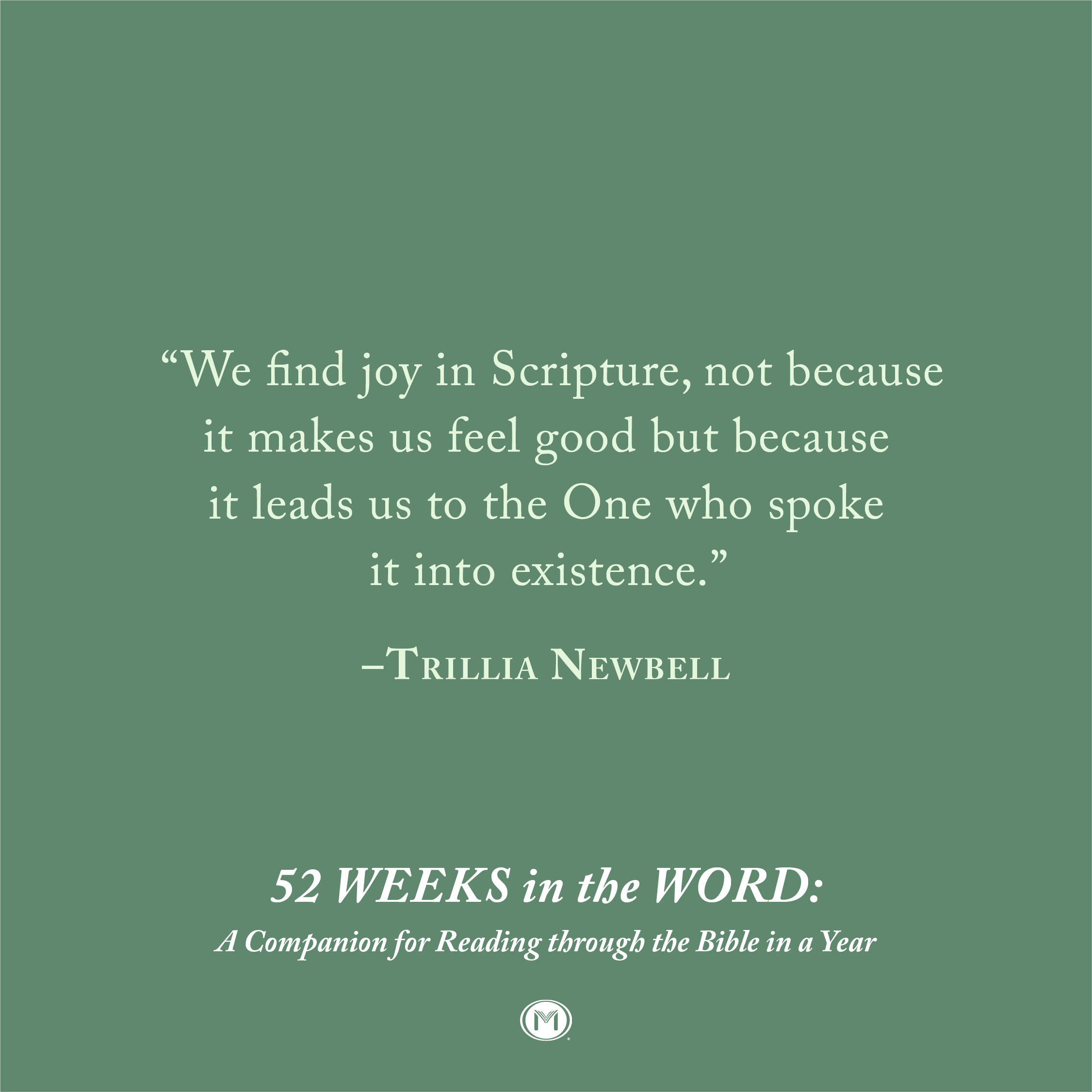 If you had an afternoon to do whatever you'd like, where would we find you?
Hanging with my family. I love slow weekends exploring our little town with them. They are my favorite people.
---
Trillia Newbell is the author of several books including A Great Cloud of Witnesses, Sacred Endurance, If God Is For Us, Fear and Faith, and the children's books, Creative God, Colorful Us and God's Very Good Idea. When she isn't writing, she's encouraging and supporting other writers as the Acquisitions Director at Moody Publishers. Trillia is married to her best friend, Thern, they reside with their two children near Nashville, TN. You can find her at trillianewbell.com and follow her on instagram at @trillianewbell.