Today I interview a few of the women who participated in the FAITHFUL Project, a collaboration between authors and songwriters like Amy Grant, Ann Voskamp, Ellie Holcomb, Lisa Harper, Ruth Chou Simons, Trillia Newbell, Amanda Bible Williams and Raechel Myers (both from She Reads Truth), Christy Nockels, Kelly Minter, and many more. 
The FAITHFUL Project encompasses a book, album, podcast, ticketed livestream event, and multi-city tour, telling the story of God's faithfulness to women throughout Scripture to the present day. The album FAITHFUL: Go and Speak will release April 30, and the FAITHFUL book will release on May 1, 2021. To celebrate the launch of this project there will be a ticketed livestream event presented by Compassion LIVE on May 1, 2021. 
I hope you enjoy hearing from Sarah Kroger, Ginny Owens, and Sandra McCracken below about their experiences and hopes for this amazing project. 
---
Can you tell us a little bit about yourselves?
I (Sarah Kroger) am a worship leader, songwriter and artist currently living in Nashville. My parents were both in music ministry from the time I was born, so I've been involved in church music since before I can remember. I knew I had a gift for music from the time I was young, but singing in front of others terrified me.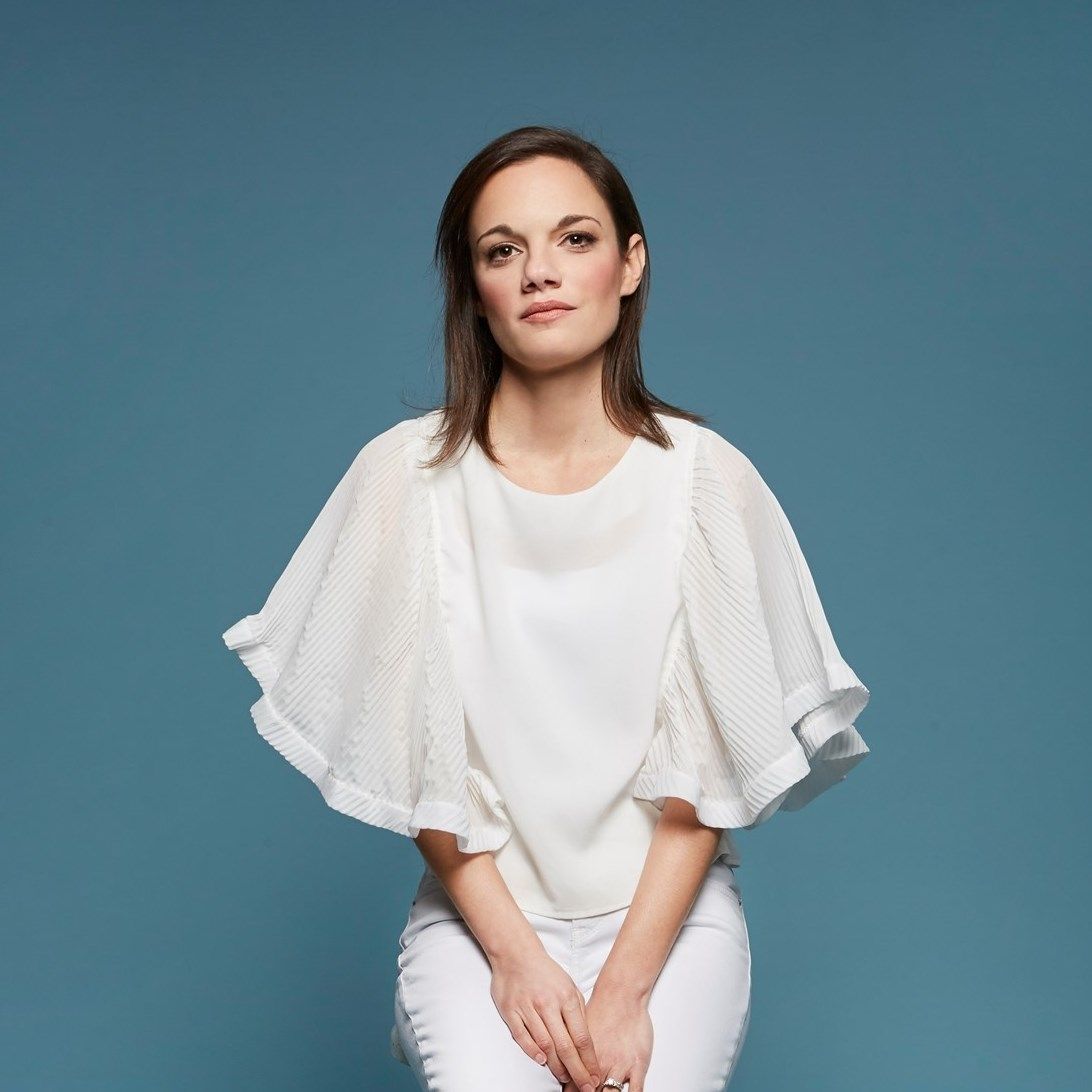 I went on a retreat when I was in high school and one of the youth ministry leaders shared something from stage that had a profound impact on me. He said, "If you have a gift that you know is from God and you aren't sharing it, you're denying the glory of God within you." That was it for me. I knew that I was allowing my fears to get in the way of sharing the gifts God had given me. 
Slowly but surely, I started saying yes to leading worship at our church services and youth group meetings. Over time I became more comfortable with singing in front of people, and that gift has grown exponentially. I lead worship and share music with people for a living—something I never could have anticipated as a shy high schooler. Now I can't imagine doing anything else. 
I (Ginny Owens) have loved singing and playing piano for as long as I can remember. I lost my eyesight at age three due to a degenerative eye condition, and music has always helped me process the world and work out how to find hope in it.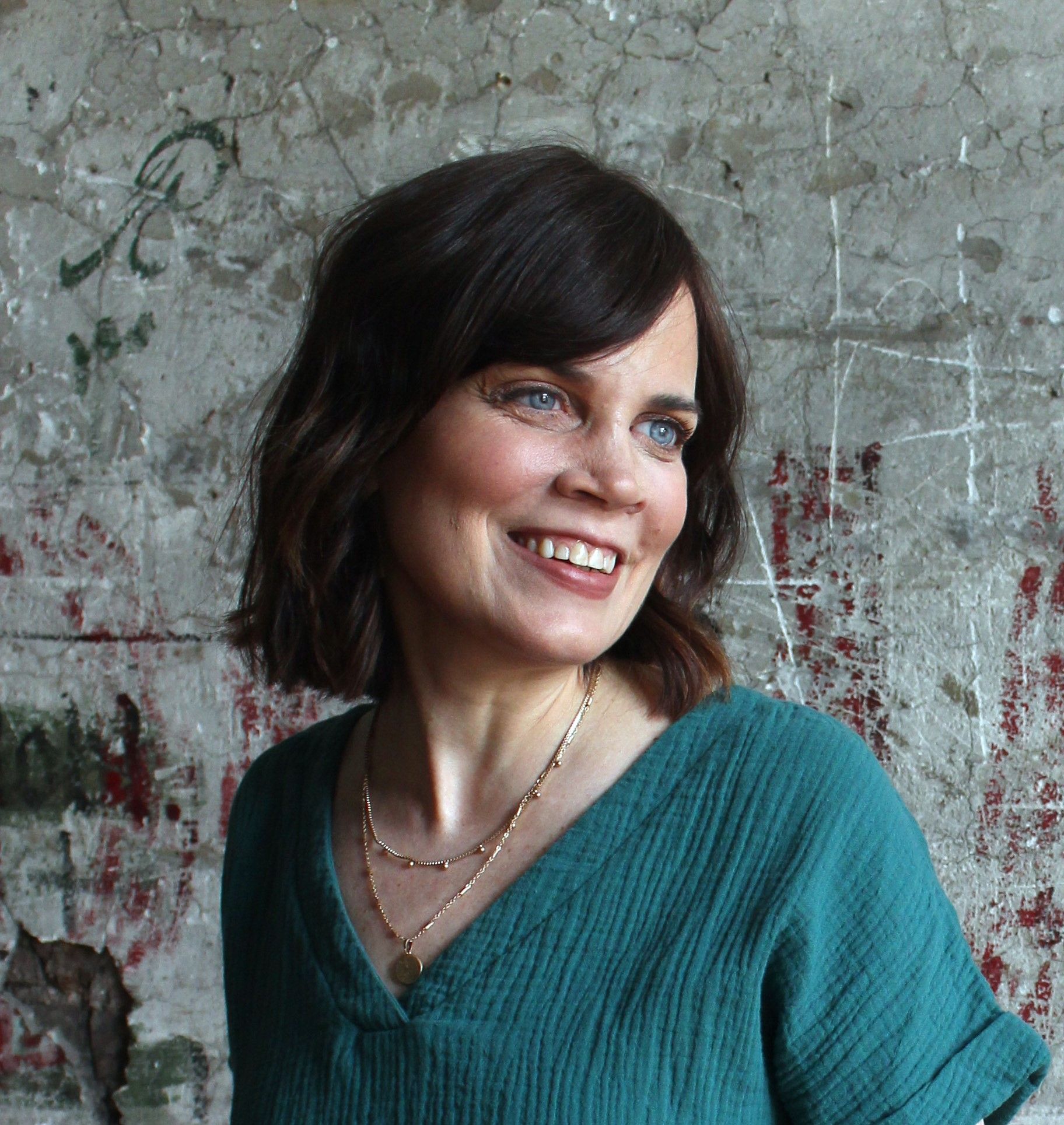 When I graduated from Belmont University in Nashville, I thought I was headed for a career as a high school choral conductor, but God apparently had other plans. I like to say I was the only person in Nashville who wanted a teaching job and ended up with a record deal. I've been writing and recording music ever since.
I've also just written my first solo authored book, Singing in the Dark: Finding Hope in the Songs of Scripture. In it, I explore several songs, prayers, and laments from the Bible, and I share my personal testimony along the way. I pray this book will help readers cultivate their own "songs" of hope.
Three years ago, I abandoned the comforts of Nashville for the adventures of New York City, where I'm in my final year of a Master of Biblical Studies at seminary. I'm not sure which was the greater challenge: learning Hebrew or learning to navigate the subway. But I'm having a blast.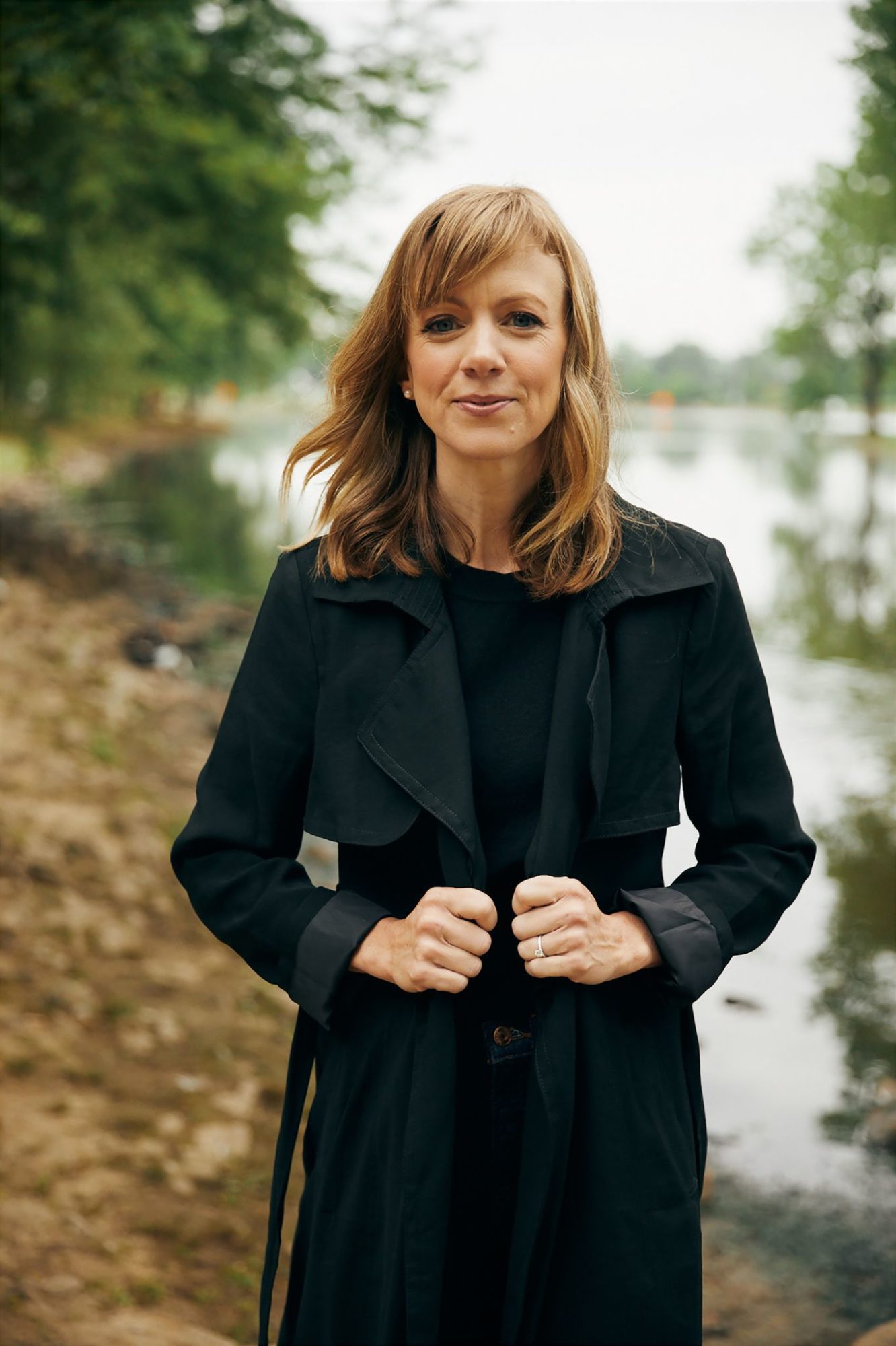 I (Sandra McCracken) am a songwriter and musician living in Nashville with my husband and three children. Over the years of my music career, I've spent time touring, writing, recording, producing, leading songwriting retreats, and leading worship. I've loved being part of the TGC community for quite a few years at the conferences, and through writing and music.  
As a songwriter, my 14 or so albums have been influenced by old hymns and by Scripture. I love to write simple folk songs and new hymns that give voice to lament and hope. 
What do you enjoy about music and songwriting? 
I (Sandra McCracken) love how music can connect us beyond what words alone can do. Music is a way by which our memories join, giving us a shared history and a soundtrack. Songs can help us understand one another. We're more alike than we realize. And even though we might not feel like it at times, the songs we sing together remind us we're not alone.
I (Sarah Kroger) love the collaborative aspect of co-writing. Everyone brings something different to the table. You rely on each other's strengths and learn from one another's perspective. It never ceases to amaze me how you go from starting on a blank page at the beginning of a session and leave with a new piece of art. You definitely have to have thick skin and learn how to be detached from your ideas, but I think more than anything I've done cowriting has made me stronger as a writer.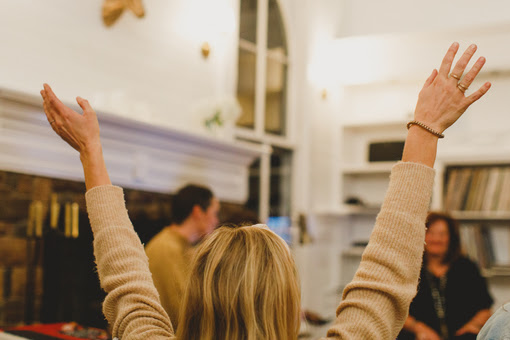 The first song I (Ginny Owens) remember writing came to me one night after bath time when I was seven:
"Don't forget the water,
Don't forget the soap,
Don't forget the bathtub or you'll have to give up hope.
Don't forget Christ Jesus,
He who cleansed your soul,
'cause He's the only one
Who can make you whole."
I thought it sounded just like the Amy Grant songs I liked. No one else agreed. So I decided It was best to keep my songs to myself after that. Songwriting became, and is still, one of my favorite ways of journaling. Sometimes songs are the conversations I'm not yet brave enough to have, but usually writing them helps me find the words to say. I'm so thankful for this means of creative expression.
What led you to be part of the FAITHFUL Project? 
Funnily enough, the seed of this idea came about in a meeting several years ago, when David (my manager) and I (Ginny Owens) were dreaming about what it would look like to create an event where gospel-centered, female artists gathered to do a series of concerts together.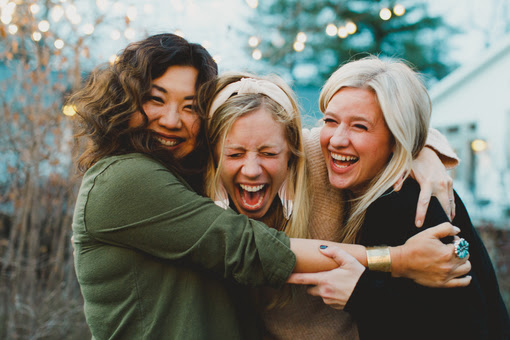 I thought it might be impossible to pull off, but David pursued the idea. He connected with Keely Scott from Compassion International, who jumped into the project, adding her brilliant idea to include authors as well as songwriters. A few years later, here we are. I couldn't be more excited about how it all came together, and I'm very thankful to have been a part of it.
I (Sandra McCracken) was invited to join these retreats by some longtime friends, and I got to meet a number of new friends when we gathered. This collaboration was a timely encouragement (even before COVID, but especially during 2020) to gather and study the women of Scripture with other women. Personally, I was adjusting to new creative rhythms after having a baby, and little Sam was even able to come along for some of the writing sessions in the early months of his life.  
My label, Integrity Music, asked me (Sarah Kroger) early on if I'd be interested in being a part of this project. When I heard what the lineup was going to be, I was intimidated. Who was I to be a part of such an incredibly talented group of women? But from the moment I stepped into the first day of the writing camp, I felt welcomed and seen.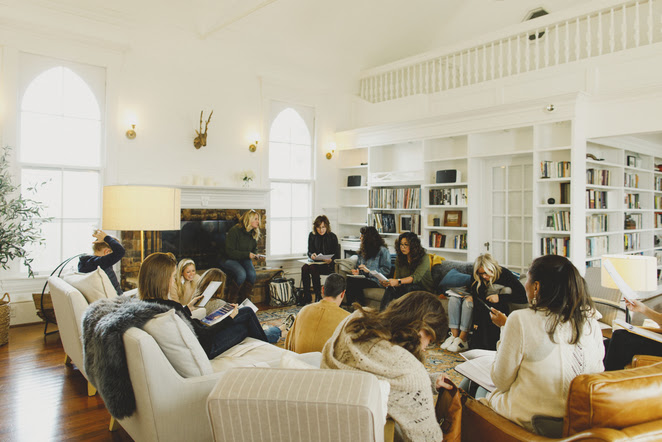 Being a part of FAITHFUL has been incredibly redeeming for me. Working in a male dominated industry, I'm used to being the lone woman in the room. This project was filled with women from start to finish: female authors, female songwriters, an all-female band for both the album and the livestream recording. FAITHFUL is a glimpse into what sisterhood should look like—celebrating each person's unique voice and lifting one another up, rather than competing to be heard or tearing one another down with petty gossip. 
Edith Stein once said, "A woman's soul is fashioned as a shelter in which other souls may unfold." I hope the women who encounter this project would feel their soul, with all its baggage, has found a safe place to unfold. I hope they feel invited into this circle of sisterhood and inspired to start their own circles in their community. 
What's the central message you hope people will take away from the book, the album, and livestream event?
The FAITHFUL Project is an exploration of God's faithfulness in the stories of women throughout Scripture and in our own lives. I (Sarah Kroger) think we often get the definition of faithfulness mixed up. Faithful means "remaining loyal and steadfast," but sometimes we assume it means God should be our genie, doing things the way we want, on our timeline, in the ways we expect.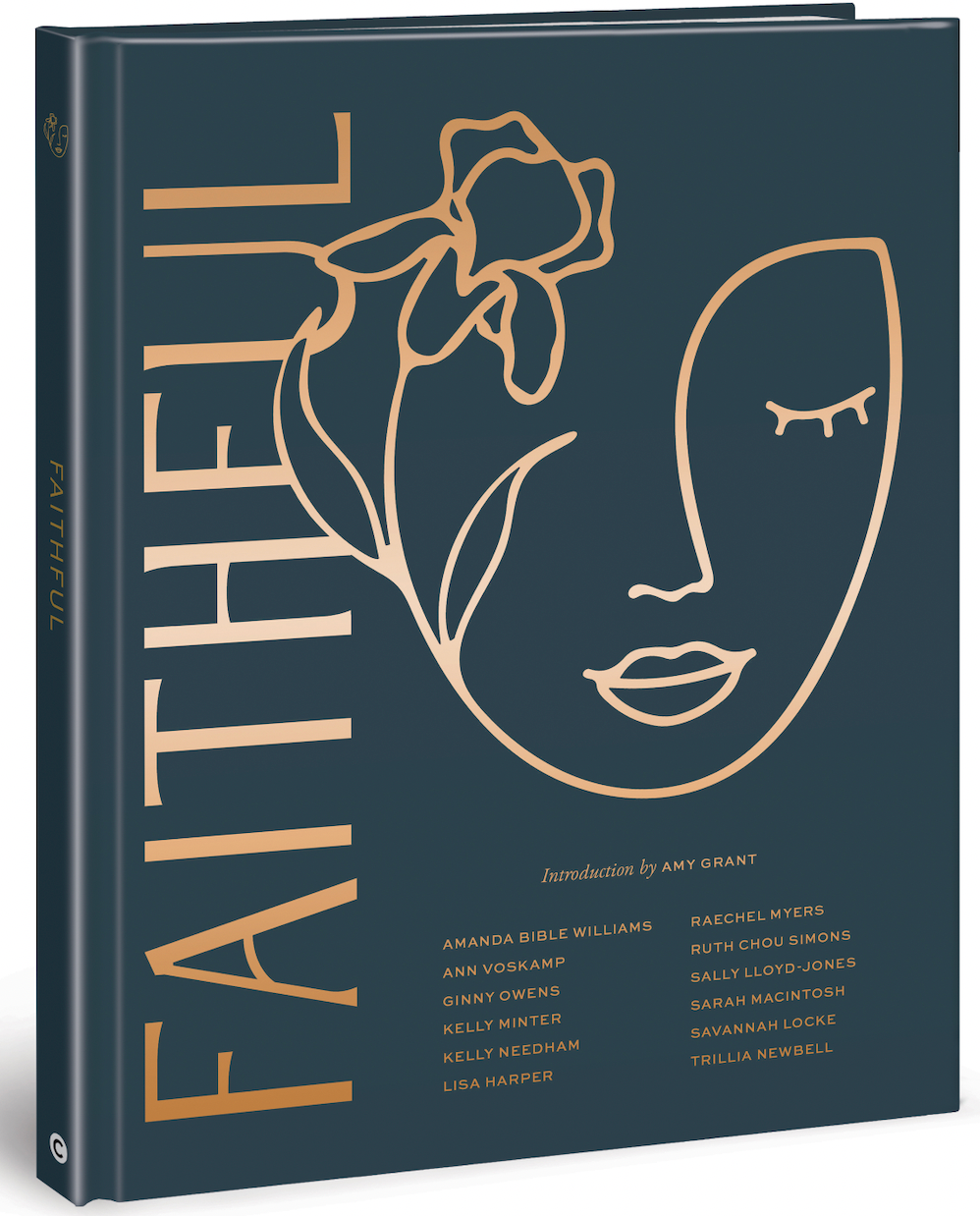 God is faithful. Period. And because he's faithful to us, we're safe to put our hope in him. We don't have to know the answers. We don't even have to know the road. We just have to learn, day by day, how to rest in the embrace of a loving Father who's always at work for our good. I hope this project ultimately helps people see God's faithfulness at work in their life. 
I (Ginny Owens) pray people will be mesmerized by the stories of the women of Scripture and astounded by the many ways their narratives intersect ours. I hope they'll be moved by how God colored their lives with his love and faithfulness, changing them, and using them to accomplish his purposes—just like he does with us today. Ultimately, I hope listeners and readers will be inspired to explore for themselves these stories in Scripture.
I (Sandra McCracken) agree. The stories we find in Scripture are often gritty and relatable. God's people keep forgetting him, getting lost, and trying to find their own way. But through the accounts of these women in Scripture, we see over and again this God who is faithful. 
If you had an afternoon to do whatever you'd like, where would we find you?
I (Sandra McCracken)  would probably kick off my shoes and walk through a creek, or wander in a field somewhere out in the open.  
You would probably find me (Sarah Kroger) reading a good book on a beach somewhere in Florida with my husband beside me. 
You would find me (Ginny Owens) traversing Central Park, reveling in the unique presence of nature, eavesdropping on the endlessly fascinating people wandering around, and enjoying the talented buskers, while pontificating about life and solving the world's problems with a good friend. Oh, and I'd probably be nursing some kind of veggie juice with kale, ginger, and cayenne pepper. (Yes, I'm that weird person.)