I always like to know a little something about an author before I sit down to open up his or her book. Today, I'm excited to interview my friend Ann Swindell about her new book, The Path to Peace: Experiencing God's Comfort When You're Overwhelmed, releasing today, May 17, 2022! For anyone who's feeling overwhelmed, this book will remind you of truth and point you to Jesus. You can order a copy of The Path to Peace here!
---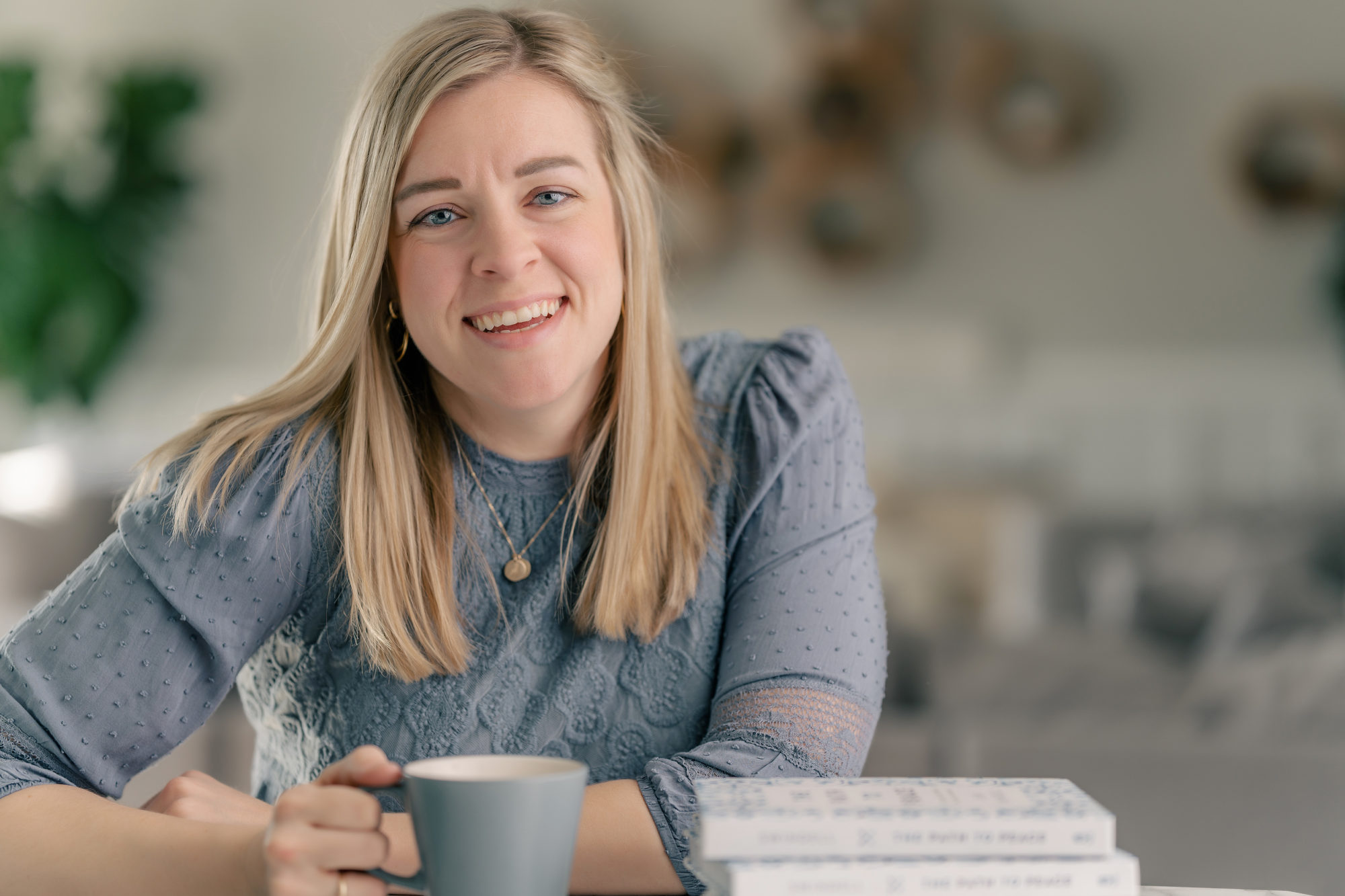 Can you tell us a little bit about yourself?
I'm a true Midwesterner, born and raised in the town of Normal, Illinois (yes, it's a real place!), and although my husband and I have moved around a lot in our 15 years of marriage, we're now in Michigan and couldn't love it more. Michael is a pastor and I wear several hats—I'm a pastor's wife, homeschooling mom of two, and author. I also teach and coach female Christian writers! I love mentoring and discipling women, both in the local church and through my work as a writer.
When did you first start writing? What do you enjoy about it?
I started writing as a child, and I've never stopped! From the start, writing was a way for me to process life, and I still remember my childhood diary that had a lock and key to keep my thoughts safe. As I grew in my faith, writing remained a joy but also became a discipline that helped me grow in my relationship with the Lord through journaling, prayer, and reflection.
These days, writing is my profession, but it remains my passion. Whether it's with paper and pen or the clack of keys on my laptop, writing is the clearest way I work through my faith. I love studying the Word of God and then writing about how the truth of the gospel transforms our daily lives. My hope is that my words both encourage and challenge my readers to draw close to Christ himself.
Unfulfilled longings are meant to draw us to the One who will fulfill every longing and fill every empty cup.
What led you to write The Path to Peace?
Our family was walking through a very challenging season of church hurt, job loss, and transition, and I was deeply impacted by Hebrews 11. The Biblical men and women who continued following God "by faith" when they had no clarity about their immediate future (or the timing of the coming of the Messiah) both encouraged and challenged me. As we faced our own trials, I read, over and over again, that although the Biblical saints faced great troubles, they kept obeying God, following him, and trusting him. They were steady—even peaceful—in the midst of suffering.
In light of the lives of these saints, I became keenly aware of how greatly my circumstances had been shaping my sense of peace—or lack thereof. I longed to grow in the spiritual discipline of trusting the Lord and walking in his unshakeable peace, regardless of what was going on circumstantially. The Path to Peace was born out of the Biblical study that undergirded my own growth. My hope and prayer is that it will help readers find firm footing in the Word and experience Christ's peace in their situations, as well.
What's the central message you hope readers will take away from your book?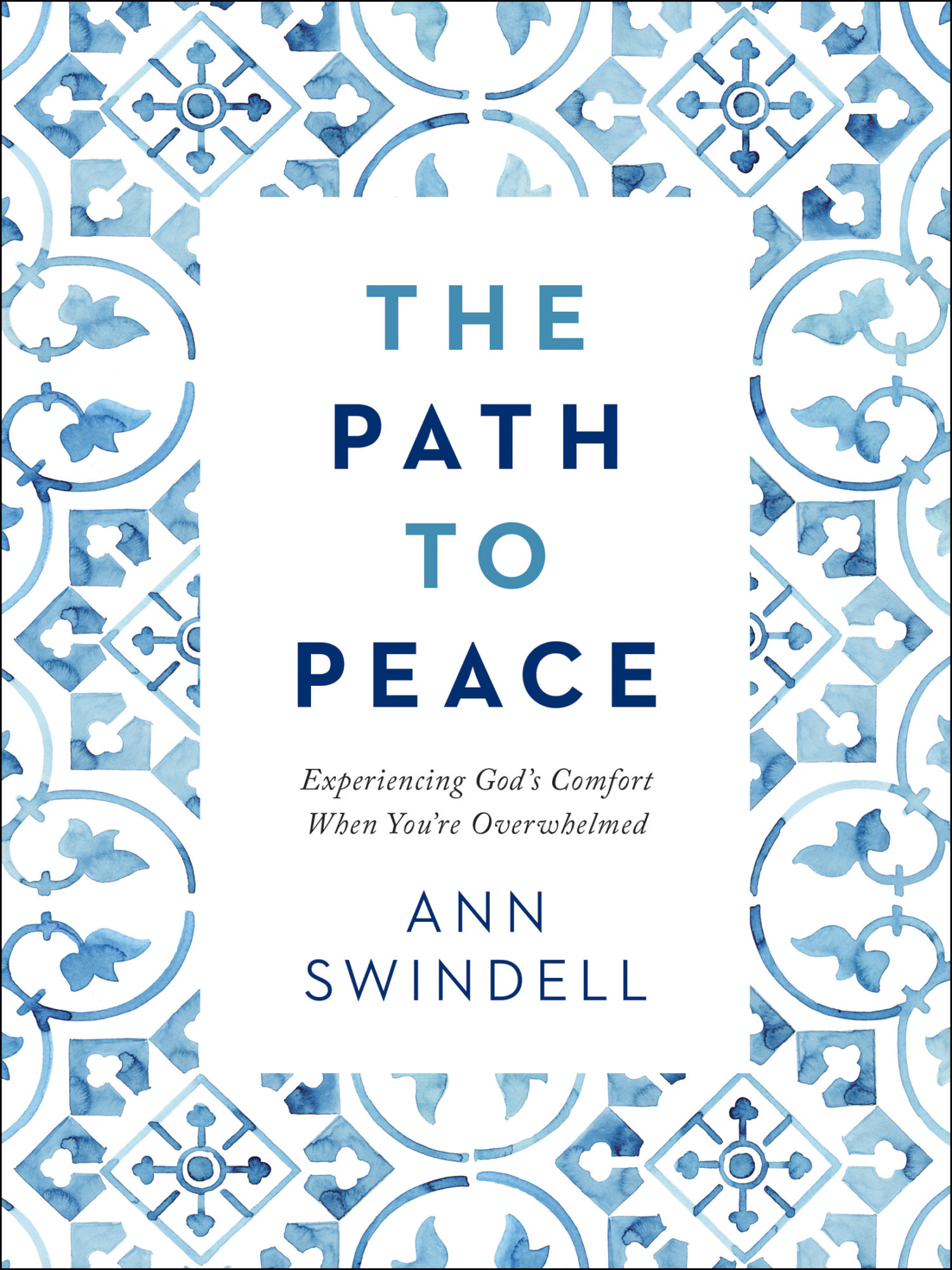 The world's version of peace relies on easy circumstances and a lack of emotional distress. But the peace that Jesus offers his followers relies on only one thing—Christ himself.
Christ is the true source of the peace that our souls crave, and he has already given us the promise of his peace in the middle of our trials and fears through the presence of his Holy Spirit: "Peace I leave with you; my peace I give to you. Not as the world gives do I give to you. Let not your hearts be troubled, neither let them be afraid" (John 14:27).
Because of what Jesus has already accomplished through his life, death, and resurrection, his peace is available to us, no matter what we face. We have peace with God; we can also have peace in whatever trials come our way. The Path to Peace offers readers a clear, Biblical route to walk in that peace through Scripture, story, and reflection.
How has writing this book affected your own life?
Well, I will say that writing a book about peace during an international pandemic—combined with a cross-country move and new pastoral position for my husband—offered countless opportunities to practice what this book is proclaiming!
The peace that Jesus offers his followers relies on only one thing—Christ himself.
It was God's gift to me, because spending the better part of two years studying Biblical peace has been an immense treasure for my own soul. Now, I'm quicker to recognize when I start looking for peace from my circumstances rather than from Christ—and I'm much more aware of my need to turn to his Word for his comfort and assurance. And, perhaps because of the Biblical study I've done for this book, I more fully understand that much of life will always be hard. Yet in every situation, God's presence, truth, and comfort will more than supply all of our needs in Christ Jesus. Yes, we will face trouble—but we can take heart, because Christ has overcome the world.
Here's what others are saying: 
"Ann's gentle and authentic voice welcomes readers as she points them to truth. I'm grateful for Ann's work for the kingdom through her faithful writing that points to Christ." —Emily Jensen, co-founder of Risen Motherhood and coauthor of Risen Motherhood: Gospel Hope for Everyday Moments.
"The Path to Peace will be a balm to your soul, a beacon of hope, and a declaration of God's loving-kindness that never fails for his people." —Gretchen Saffles, bestselling author of The Well-Watered Woman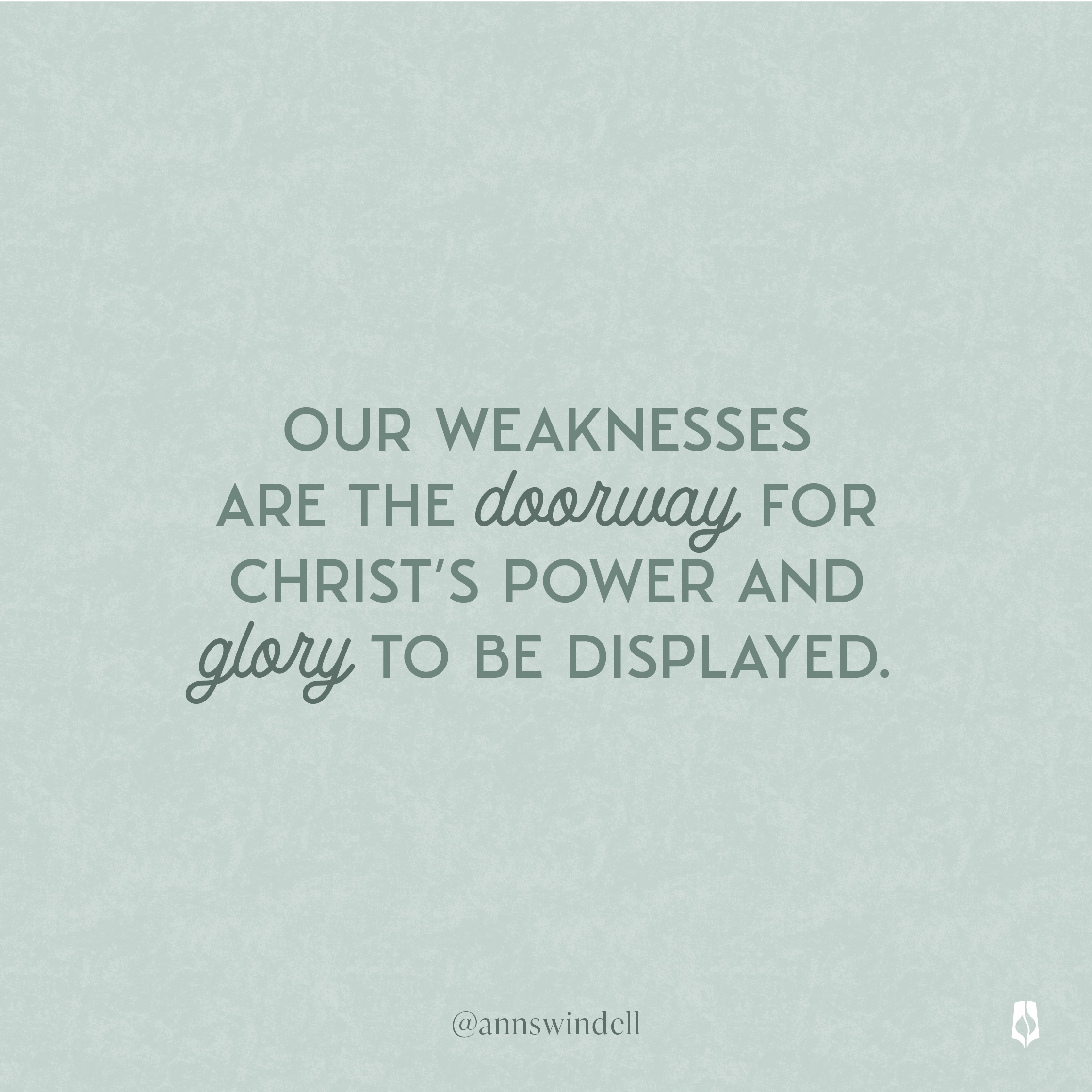 "Ann Swindell's exuberant retellings of biblical narratives will capture your interest and lead you back to the Scriptures."
—Megan Hill, editor of The Gospel Coalition, author of Patience: Waiting with Hope, pastor's wife
If you had an afternoon to do whatever you'd like, where would we find you?
One of two places: Either exploring a new lakeside Michigan town with my family (preferably in the summer), or sipping Earl Grey tea and reading a book. Either sounds delightful to me!
---
Ann Swindell is the author of the new book The Path to Peace: Experiencing God's Comfort When You're Overwhelmed. She writes for The Gospel Coalition, Risen Motherhood, Deeply Rooted, and other ministries. Ann is the owner of Writing with Grace and holds an MFA in creative nonfiction writing. She lives in West Michigan with her pastor husband and two kids, and you can connect with her online at AnnSwindell.com.