Editors' note:
The weekly TGCvocations column asks practitioners about their jobs and how they integrate their faith and work. Interviews are conducted and condensed by Bethany L. Jenkins, director of TGC's Every Square Inch.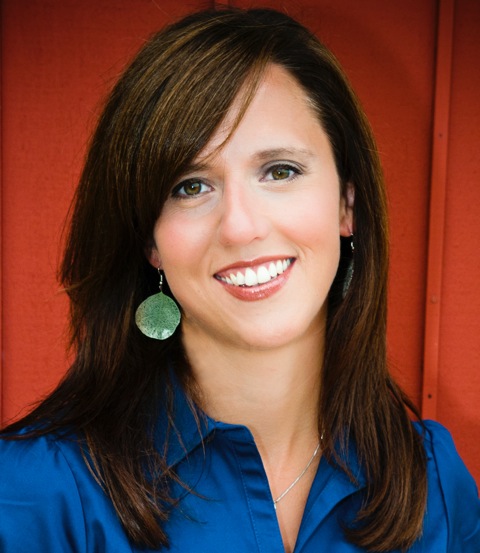 Jen Pollock Michel lives in Toronto with her family. She's the author of a forthcoming book from InterVarsity Press, Teach Us to Want: Longing, Ambition and the Life of Faith. She also regularly contributes to Christianity Today's Her.meneutics blog and Today in the Word, a devotional publication of Moody Bible Institute. You can follow her on Twitter: @jenpmichel.
How do you describe your work?
My life fragments between a lot of different roles. I'm a wife, mother of five, author, and writer. I also currently serve as the director of children's ministry at my local church. Most days lurch between laundry, essays, book marketing, cooking, email, and ministry responsibilities. It can often seem pretty spasmodic.
How do you feel about your work?
More often than I'd like to admit, I wonder if I am doing anything right. Recently, I was challenged by a passage in Numbers 18. The Lord gives to Aaron and his sons their priestly duties, and it's pretty clear their work or "calling" involves burden, boundary, and blessing. Those are words by which I'm trying to make sense of my work.
Many days, a lot of my work feels like burden. I get exhausted by the responsibilities. Still, in that fatigue, I am finding an invitation to live into the boundary of my callings. Am I doing too much? Am I trying to play God? But ultimately, work done for God's glory (and by God's strength) is a blessing. I can't think of anything better than following Jesus in the work he's calling me to do, whether that's caring for my family, helping my church, or tending to my craft.
Do you have a strong sense that God has called you to this work?
Family is a no-brainer calling for me. I can't read the Scriptures without appreciating the importance of my role as wife and mother. Commitment to a local church is also a clear calling for every Christian, and the best way for me to invest right now in my own church seems to be my part-time staff position. For the calling to write, though, there's been a lot more timidity. Over the last 15 years, I have taken hesitating steps of faith into what I knew was my desire to write, and God seemed to meet me as I risked on that desire. He granted more certainty to nudge me forward. If anything, I feel like I'm puzzling out that calling. Even now, I'm still making sense of it.
As you worked on Teach Us to Want, what was your daily schedule or process of writing?
I got the book contract at the beginning of April. Knowing my kids would finish school near the end of June, I worked as diligently as I could between the hours of 9 a.m. and 3 p.m. for two and a half months. In the summer, I'd write in the early morning hours, and there were quite a few Saturdays I'd have to stay home working while my husband and the kids were out. I kept rewriting the first three chapters: those seemed to be the hardest. I also realized early into the process that without more thorough chapter outlines, I was going to drown in the bulk of words. That was a discipline that certainly helped, but it the end, it was pretty ordinary (and sedentary) work.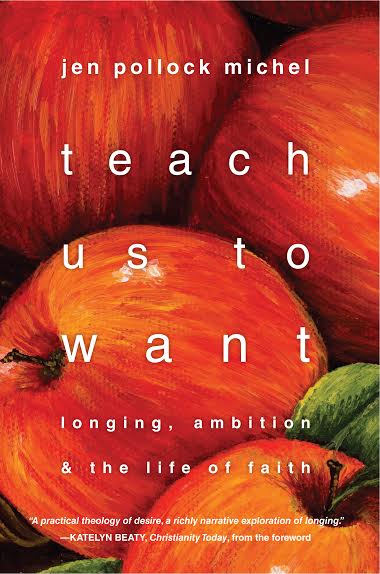 What is the biggest obstacle you face as a writer and how do you overcome it?
I have a driving desire to be admired. On the page (and in real life), I love looking clever. It means that I have a lot of little "darlings" to kill, to borrow from William Faulkner. How do I overcome this desire? Confession, both public and private. (I'm doing it here!) Privately, there's the self-admitting with God. When I got back the manuscript from my editor, I combed through its pages with this prayer: God, show me all my stupid tricks of cleverness. Let me desire less to be clever and more to be helpful. Ephesians 4:29 gives us a standard for all speech, whether spoken or written. Let it do good and be helpful. And of course the gospel is the ultimate ridicule of all human cleverness. I hope God will form in me a greater desire to be foolish for him.