In 2006, more than 90 percent of The Falls Church voted to leave the Episcopal denomination.
In one sense, the decision was easy—two years earlier, The Episcopal Church (TEC) had installed openly gay bishop Gene Robinson, the "flash point that showed how far the repudiation of Christian orthodoxy had gone," wrote The Falls Church then-rector John Yates and author Os Guinness.
In another sense, the decision was painfully difficult. Technically, everything The Falls Church had purchased—from the buildings to the communion silver to the choir robes—belonged to TEC. Even though 94 percent of the congregation voted to try to hang onto the $26 million property, they knew they'd have a fight on their hands.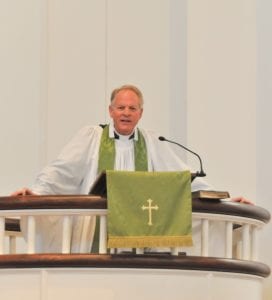 They did. The court battle was expensive ($5 million in legal fees) and exhausting (over five years, The Falls Church saw a ruling for them, an appeal, a ruling against them, a remand back to the trial court, and a final ruling against them). In the end, they'd have to walk away from their building, the parsonage, and the bank account.
But if you'd walked into the sanctuary back then, you wouldn't immediately know there was trouble. Giving was up, enthusiasm was high, and The Falls Church was—of all things—planting other churches.
Six years after the vote, Anglican bishop John Guernsey described what happened:
When the crisis hit The Episcopal Church in 2003, The Falls Church responded by planting a church among the poor in Washington, D.C. When The Falls Church left The Episcopal Church in 2006 and was sued, they responded by . . . planting another church. Millions of dollars were drained away in litigation before they received a first-round victory in court. Their response . . . was to plant two more churches. Then the positive ruling was reversed on appeal and they were sent back for another trial. They responded by planting another church. This time they lost at trial and they were forced out of their buildings this spring. Their response—you guessed it—has been to prepare to plant another church this summer.
Of course, it wasn't that easy. The Falls Church didn't know exactly what they were doing—over the first 20 years Yates had been a pastor, he'd never planted a church. They had a lot of other things on their mind—besides the court battles, Yates was helping to launch the Anglican Church in North America. And they couldn't tell if the money would hold out. In the end, they'd lose almost everything.
"The 'smart' thing to do was to hunker down, get through this period, and conserve your resources," said Skip Ryan, then a Presbyterian pastor sending multiple plants out of his 5,000-member Dallas church. "But John prays like he really means it—he prays a lot, and deeply. And in those times the Lord just gave him a sense repeatedly that he was leading."
In less than 10 years, The Falls Church started seven congregations. "I look back on it and shake my head," Yates told TGC. "It's hard to believe."
Because he can see better now what he couldn't see then. Training up and sending out church planters was great for the young pastors and wonderful for the places they were sent. But it was also an enormous gift to The Falls Church.
First Plant
In the 1990s, Yates read a book on church planting and rolled his eyes.
"It said the best way to spread the gospel is to plant new churches," he said. "I remember thinking, This guy is totally wrong. I do not agree with him at all."
That was no problem, because TEC wasn't big into church planting either. Since the denomination is divided into geographical dioceses, similar to the Catholic Church, a church planter needs approval and support from a local bishop to plant in his territory. In many ways, the ground-up growth of a church plant can rub the wrong way against the top-down structure of TEC.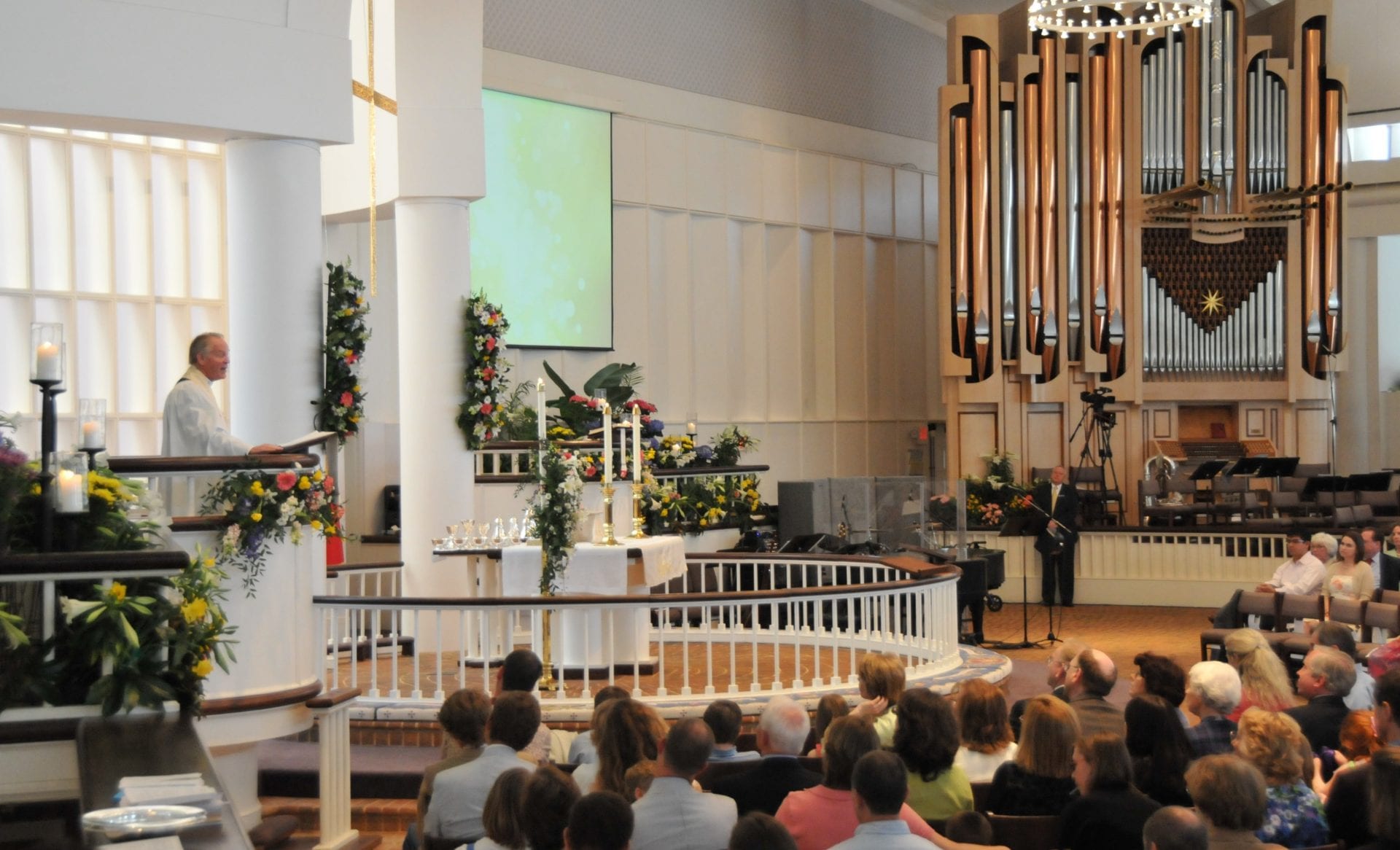 But after a while, The Falls Church—which was built in 1734, attended by George Washington (who was on the vestry), and used as a Union hospital during the Civil War—grew until there were no spots in the parking lot or seats in the sanctuary.
"They were running two parallel services—one in the multipurpose hall and one in the historic church," said Bill Deiss, who would come on as parish administrator in the mid-1990s. Yates would preach a sermon to one group, then run through the halls to preach again in the other space.
To ease the crush, Yates asked his bishop if he could plant a daughter church. The bishop said no, reasoning that if that many people wanted to be Episcopalian, they could head to one of many half-full churches in the area.
Instead, people kept choosing to squeeze into Yates's pews. In 1991, The Falls Church built a 850-seat sanctuary, but that filled up too.
Yates pressed, and the bishop allowed one church plant. In 2001, The Falls Church felt its way through training and sending out Jack Grubbs. But church planting was still a new concept in TEC. And Yates had never done it before. He still wasn't sold on it as more than a way to siphon off some of the attendance pressure.
Timothy Program
In 2004, Yates brought on David Glade as a rector-in-training, with a vague understanding that maybe someday he could turn into a church planter to free up more Falls Church seats. But soon after, Yates and other church leaders "began to hear about what the Spirit of God was doing all over the country [through church plants]," Yates said. "We sensed something was moving in the hearts of young men and women. It was not a foolish thing. It was worth attempting."
The next year, two staff members—the outreach minister and young adults minister—said they each wanted to plant. The Falls Church sent them to Portland, Oregon, and northeast D.C.—outside their diocesan lines and therefore not subject to bishop approval.
Because TEC still wasn't fond of plants, Glade and Yates tossed around the idea of calling one a satellite campus. But both men were growing less and less worried about official approval. After decades of a widening doctrinal divide, TEC had installed an openly gay bishop in 2003. It was only one symptom of the deeper problem.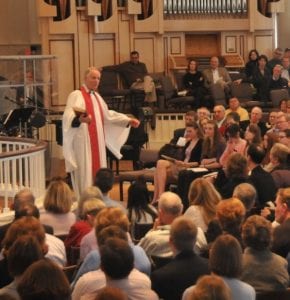 "The American Episcopal Church no longer believes the historic, orthodox Christian faith common to all believers," Yate and Guinness wrote in The Washington Post. "Some leaders expressly deny the central articles of the faith—saying that traditional theism is 'dead,' the incarnation is 'nonsense,' the resurrection of Jesus is a fiction, the understanding of the cross is 'a barbarous idea,' the Bible is 'pure propaganda' and so on. Others simply say the creed as poetry or with their fingers crossed."
As the ties between the church and denomination frayed, The Falls Church weekly attendance kept booming—some special Easter Sundays saw 3,000 attendees over multiple services.
"We were seeing such a blessing from God in our church with growth and enthusiasm," Yates said. "I felt we needed to make a commitment to train young men to go out and plant daughter churches."
The timing was odd—denominationally, things had never felt more unstable. And planting while off-balance isn't recommended by anyone.
But Yates had the people—not only in the pews, but in Deiss and other capable staff members. And he had good counsel in Tim Keller, who had begun the Church Planting Center—later City to City—in New York City in 2001. And he had his eye on some strong students at Gordon-Conwell Theological Seminary.
Yates called it the Timothy Program—a nod to the apostle Paul—and the participants were dubbed Timothys. He paid for their salaries with special donations, part of the church budget, and some fundraising by the Timothys themselves. He drew up a loose curriculum largely based on Keller's work, adjusted for context. (Basically, more robes, more dependence on The Book of Common Prayer, and more references to the "bishop of the ordinary.") He sent them on hospital visits, to budget meetings, and to the pulpit.
Even then, it wasn't quite a church planting program—not really. It was more of a rector-in-training program, because TEC hadn't okayed any more plants. Yates had everything he needed—except permission.
Planting Under Pressure
Yates never did get permission from TEC.
In December 2006—just months after the first two official Timothys were hired—The Falls Church overwhelmingly voted to leave TEC. (The same day, seven other Virginia churches—including Grubbs's Potomac Falls Episcopal Church—also voted to leave.)
The departure wasn't supposed to be difficult or contentious. Yates was part of a committee that had laid out—with their TEC bishop—when the vote would be taken (after a 30-day discernment period), what would constitute a majority (at least 70 percent), and what would happen to the property (if 70 percent agreed the parting church should keep it, then the diocese and the church would negotiate a payment).
[Church planting] was not a foolish thing. It was worth attempting.
But no one had taken into account the new presiding bishop.
"We can't sell to an organization that wants to put us out of business," Katharine Jefferts Schori told The Wall Street Journal. The properties would be better off as Baptist churches or even saloons, she said. A departing church could only keep its building if it paid a "reasonable and fair" price and disaffiliated from Anglicanism for at least five years.
But in Virginia, a Civil War–era law said that churches leaving their denominations could keep their property if a "division" had occurred. This was a division, The Falls Church argued.
A county judge agreed with them in 2008. But when TEC appealed, the Virginia Supreme Court found that since both the Episcopalians and Anglicans were still part of the global Anglican communion, there hadn't actually been a divide. It sent the case back to the original judge, who found in favor of TEC in 2012. The Falls Church property—including the $2.8 million in the bank account in 2007—belonged to TEC.
"The cost to us is huge," Yates wrote in The Washington Post two days before the last service in their building. Along with $5 million for attorneys and fees, The Falls Church—which had added Anglican to its name—had lost about 80 members who wanted to stay Episcopalian and more who didn't want to be associated with the negative media attention.
But "some good things have also happened," Yates wrote. Without denominational permission holding them back, The Falls Church began "cranking out these churches," Yates told TGC. Less than a year after the vote to leave, they planted in Alexandria, followed by Arlington, Winchester, and Vienna.
"It was such a joyful thing, in the midst of all the frustration, to see, 'Okay, here's David, and he's got 150 people, and they're going to start a new church. Can you believe it?'" Yates said. "It just seemed like the Spirit was moving. It was really crazy, but it was just where we were."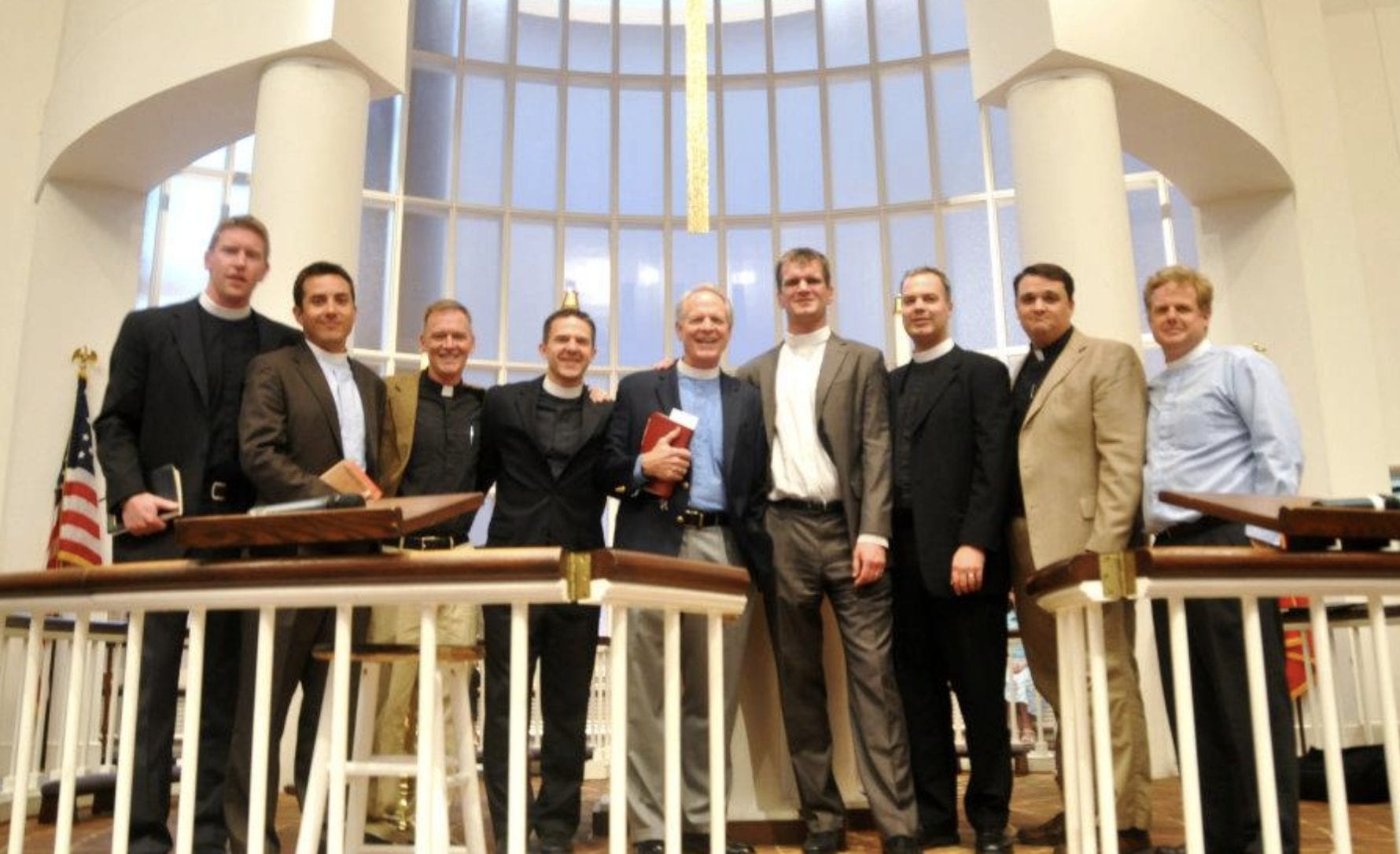 On The Falls Church Anglican's last Sunday in their old building, Yates brought all eight current and former Timothys up on stage.
"John said, 'Let's rejoice in what happened over the past few years,'" said David Hanke, one of the Timothys. The whole cheering crowd rose to their feet. "There was a palpable excitement. I'll never forget it."
"There is a teaching in the New Testament: When you are at your weakest you actually are at your strongest," Yates told The Washington Post readers. "In weakness we are forced to trust in God. We know that where God leads is a good place."
Planting While Homeless
The Falls Church Anglican no longer had an office for the Timothys, or a board room where they could meet, or a sanctuary where they could preach. But that didn't slow anybody down. Four months into homelessness, they planted another church in Washington, D.C. The next year, they planted in Williamsburg.
In 2014, The Falls Church Anglican's last shot—the U.S. Supreme Court—declined to hear their case. TEC would keep the building, the organ, the money.
Five months later, The Falls Church Anglican hired on another Timothy.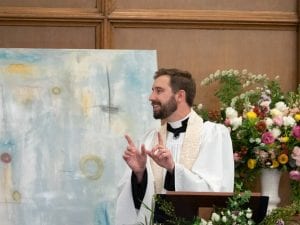 "Our first Sunday, they brought our family up front in the Bishop O'Connell High School auditorium [where they were meeting]," Dan Marotta said. He'd been cautioned by a few friends—"Hey, Falls Church has been through a lot. Now might not be the best time to go work there."
But "from my perspective, these people were on the front edge of experiencing the cost of discipleship," Marotta said. "They'd just walked through the fire together and come out the other side. They were still there, still kicking. I was thinking, These are exactly the kind of people I would like to learn from."
Marotta did the same thing as the Timothys before him—shadowing Yates, rotating through ministry teams, preaching weekly.
"It was good to have Dan there," Deiss said. "It showed we were still following Christ, still trying to live according to God's Word." The Falls Church had lost a lot, but they hadn't lost God.
In 2016, Marotta—the last Timothy to date—planted Redeemer Anglican Church in Richmond.
Well, he was almost the last Timothy. There was one more.
Last Timothy (So Far)
Sam Ferguson became a Timothy in 2011.
"I'm from Philly," he said. "I thought I'd plant a church right outside Philadelphia."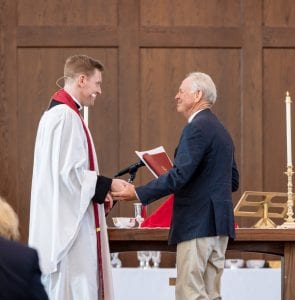 But by the end of his three-year stint with The Falls Church Anglican, "I really felt I wanted to do a PhD," he said. So the church put him on staff part-time and called him the associate pastor for research and teaching. Ferguson did a PhD in New Testament at Southeastern Seminary in Wake Forest and came back to preach on weekends.
When The Falls Church Anglican bought a five-story office building on five acres of land barely a mile from its old home, Ferguson got an office. When it added a $9 million parking garage and built a 20,000-square-foot, $17 million church building, he helped make the decisions.
And when Yates retired this summer, Ferguson became The Falls Church Anglican's next rector—less than four months before the church moved into its new sanctuary.
To some on staff, Yates seemed like Moses, peering into the Promised Land of a beautiful new building but not entering. To Yates, it felt like letting a church planter root The Falls Church in fresh soil.
"When you lose your building, you ask, 'Who are we?'" Ferguson said. "We've never been a church here before. To our neighbors, we're a church plant. Internally, everybody is getting used to a new place. . . . It's like The Falls Church is a church plant with the largest core team and budget and staff in history."
Daughters and Granddaughters
"By the time we sent out our last daughter church, it felt like we were a woman who had given birth to 10 children in 12 years," Yates said. "She's not even thinking about having more children for a while. That sums up the way we felt. I expect it will be several years now before we plant another church."
Not every church survived. Potomac Falls, which split from TEC as a newborn, closed after 10 years. All Nations DC stopped after five years.
It's like The Falls Church is a church plant with the largest core team and budget and staff in history.
But the others are healthy. This month, Restoration Anglican Church will celebrate its 10th anniversary. It has a new building, an average weekly attendance of 600, and a one-year-old plant of its own. Marotta's church in Richmond also planted last year. And Johnny Kurcina's Vienna church has resources set aside for when the right planter comes along.
Ferguson's vestry is already asking him about adding a Timothy, but he wants to "find my sea legs first. . . . I really anticipate church planting will continue to be part of this church's DNA. The people love it."
Stepping Out in Courage
When The Falls Church Anglican started planting churches at the rockiest time in its history, theology professor and Anglican rector Chris Hancock wasn't surprised at all.
"Because training the next generation was already in the DNA of the church," he said. "And because The Falls Church didn't exist solely for members, but for non-members too." In other words, The Falls Church Anglican wasn't insular. It had grown precisely because it reached outside itself to those who needed Jesus.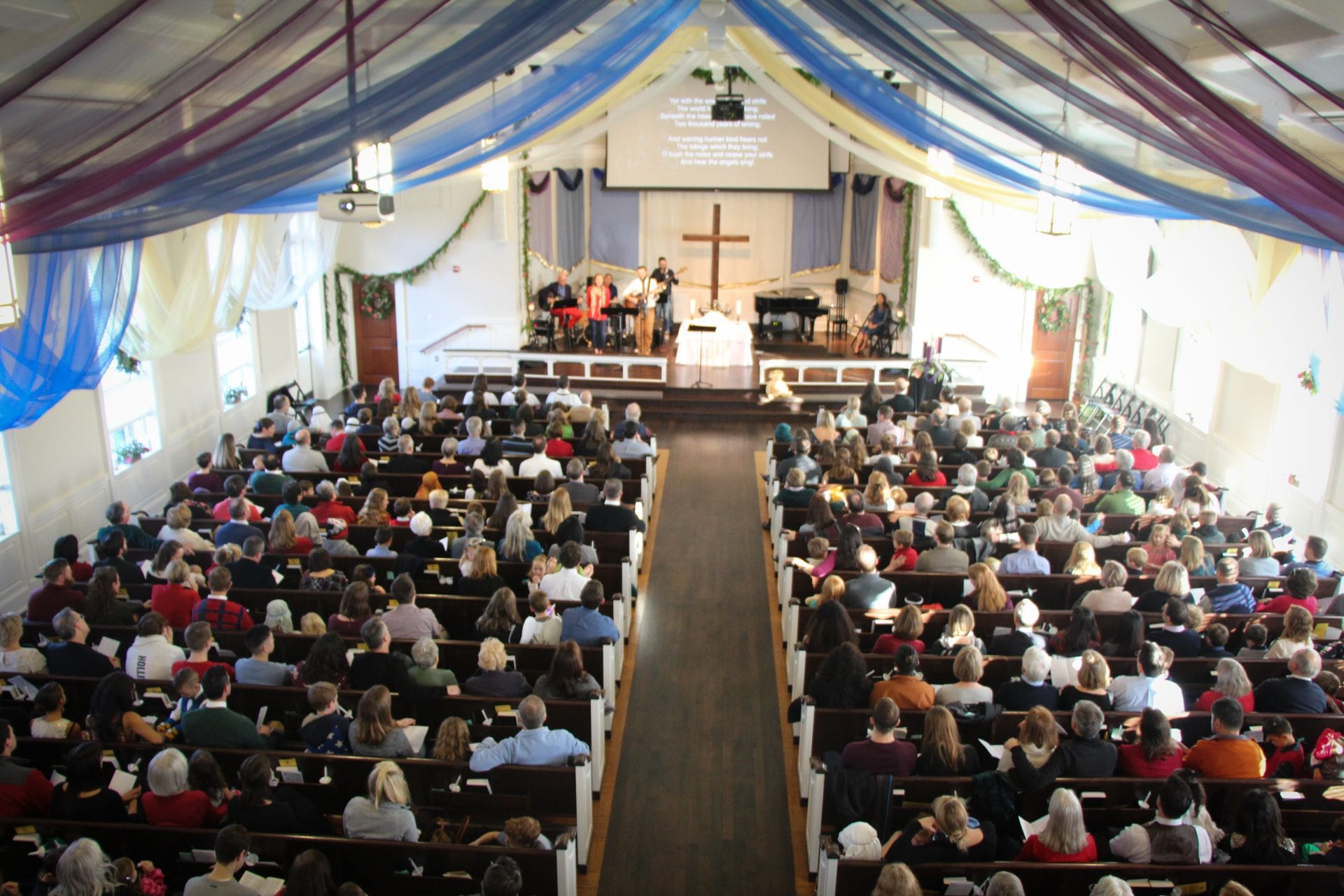 The move was "consistent with the John Yates I know—a person who would believe the Lord had directed him in prayer and then have the obedience and courage to follow through," Ryan said.
And it took a lot of courage.
"Faith in the Lord moves us forward even when we don't know the outcome," Ryan said. "We don't know how it will come out. It might be a very hard situation or a very diminished situation—as it was when they left their property. . . . John didn't know what was going to happen. He didn't know what the results of the plants would be, except that the gospel would be furthered by this work."
"I look back on it and shake my head and laugh," Yates told TGC. "The whole thing was a huge surprise. . . . It really was a gift of God."