A little more than a year ago I received some of the best news of my life: I was going to be a mom. My husband and I rejoiced at the thought of bringing another life into this world. At the same time, though, I wondered: What about my job?
As an executive at a tech company, my work causes a lot of stress and requires much of my mental, emotional, and physical capacities—and I love it. I love my job.
But before pregnancy, I never thought enduring passion for my work would be part of my response to starting a family.
Expecting What We Knew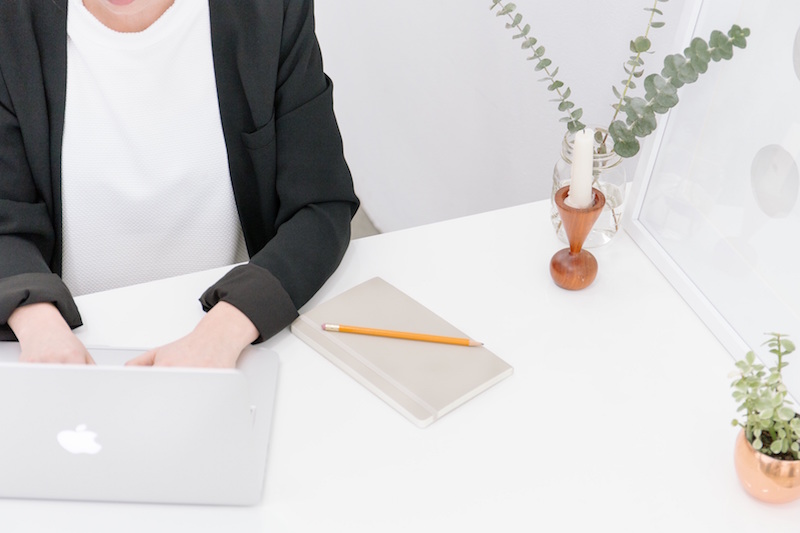 I grew up in a God-fearing home and watched my mother model Christian discipleship as a homemaker and pastor's wife. She used her passions to enrich our home and our lives as kids, modeling what it looked like to be a pastor's wife. For many years, I thought that's what I was going to be. My future husband would be called to ministry, and I would serve alongside him in the home and at church. Like many of us, the lens I developed to see my future was based on what I knew. I couldn't wait to be a stay-at-home mom.
Even after college and marriage, I still assumed I would only be in the marketplace for a few years. Then we'd decide to grow our family, and I would stay home. But after two graduate degrees and many long hours of work, my husband and I were more passionate than ever about our vocations. As my pregnancy progressed, friends, family, co-workers, and even clients were asking the same question: What will you do once the baby is born?
Reframing Our Expectations
The discussion around whether mothers should or should not be working outside the home is polarizing. I'm sure you already have your own opinions, whether shaped by culture or Scripture. Rather than shame anyone into believing one way or the other, we should examine our presuppositions about work and what it means to be faithful.
When believers in Christ talk about "work" or "vocation," we're often talking about what we each feel God has called us to do. Here are two things we can know about our work from God's Word.
1. Our work matters greatly to God.
All humans are culture-making beings. We are called to be fruitful, to be faithful, and to be stewards of what God has entrusted to us (John 15:2; 1 Cor. 4:2; Col. 3:23). In many ways, though, we often end up believing work is just a means to an end. We see it as a means to a life we wish we could live all the time (i.e., vacation). We view it as a drudgery and a burden.
But Scripture tells us work is a gift (Gen. 1:26–31). It is a gift from God himself to exercise and demonstrate the talents and skills he's given us—a means by which we get to participate in his work on earth. So regardless of where we are, we ask ourselves, Am I being faithful in the work God has placed before me? Our work matters to our families, our churches, our neighborhoods, our cities, and our cultures.
2. We all must work.
Since work is something God instituted at creation, we know it's not optional. Yet contrary to what our culture might tell us, our work isn't defined by whether we receive a W-2; it's defined by what God has put before us to do. Whether that's with a briefcase or a diaper bag in hand, you can rejoice that he's given you work to do for his glory.
"We are to work together to make the world a better place, to help each other, and so to find purpose for our lives," Tim KeIler observes in Every Good Endeavor: Connecting Your Work to God's Work (Viking, 2012) [interview | review | excerpt]. "Our faith should enhance our work, and our work should develop our faith." It is a cyclical truth: our faith influences our work, and our work develops our faith. Our beliefs and vocations are intertwined and inseparable. When we compartmentalize areas of our lives into "at home" or "at work" or "at church," we separate what God means to be whole.
Because God has made you to work and has prepared work for you to do in advance, it has enormous intrinsic value. If what you do contributes to human thriving for God's glory, then it has some place in his plan for this age and, in some measure, previews the age to come. And if you do your work diligently as a disciple of Jesus, then your life will bear fruit in ways you may never know.
Expanding Our Vision
After 12 weeks of glorious (and delirious) maternity leave, I returned to my job. I worked out a solution with my boss to return in a capacity my husband and I felt would be wise for our family. While my work may look different than some other moms, I believe I am serving God faithfully in it, by his grace.
May this prayer from The Park Forum mark our mindset:
Dear God, we want to give our lives to things that extend beyond ourselves. Give us vision for people the way you see them. Help us to see the potential in our industry, our homes, and our families—the ways in which our work can contribute to human flourishing. Expand our vision and give us focus, even in times of great difficulty, that we might join in the work of your kingdom right here and now. In Jesus's name. Amen.
---
Editors' note: This article originally appeared at Gospel Taboo.
Get your FREE 7-day devotional!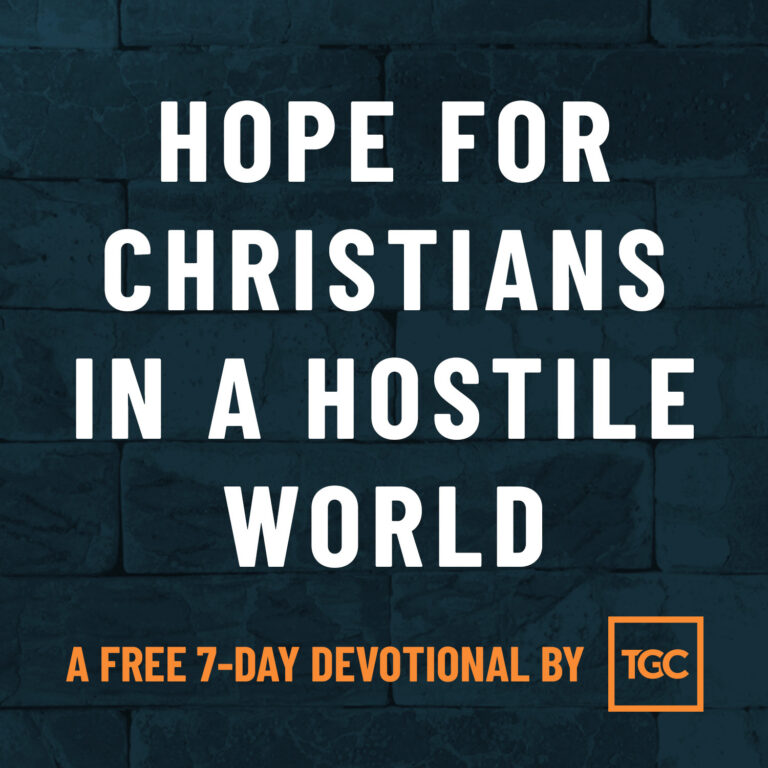 God's people have always been strangers and sojourners in this world. Do you feel that way, too?
You're not alone. Since the church's beginnings, Christians have often felt ostracized. And the Bible offers great encouragement for how to live with hope.
If you're feeling the weight of cultural exile today, our new 7-day devotional, Hope for Christians in a Hostile World, will encourage you.
If you sign up for this FREE resource, we'll send you an email each day for a week with a daily devotional featuring Bible readings and reflections written by TGC staff and friends.