Both Martin Scorsese's Silence [review] and Mel Gibson's Hacksaw Ridge are about Christian protagonists forced to witness horrific suffering. In Silence, Father Rodrigues travels to Japan, where he sees persecuted Christians crucified, beheaded, and set on fire. In Hacksaw Ridge, Desmond Doss, a nonviolent conscientious objector, attempts to rescue wounded soldiers from the front lines, risking his own life in the process. Both men's actions are informed by their Christian faith; both call out to God in prayer as they seek to alleviate the suffering (spiritual and physical) of those being brutally killed before their eyes.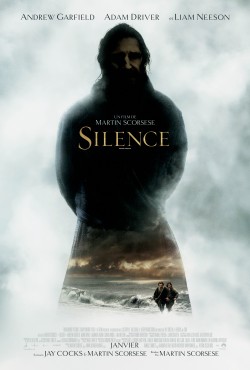 Given that Martin Scorsese is more esteemed than Mel Gibson and Silence has been more favorably received by critics, some may find it strange that Hacksaw Ridge has been the more commercially successful of the two. Gibson's film has grossed over $150 million, while Scorsese's has netted just over $7 million. Hacksaw Ridge has also garnered more Oscar nominations. Andrew Garfield stars in both films, and his portrayal of Doss earned him a nomination for Best Actor in a Leading Role. Hacksaw Ridge also received a nomination for Best Picture. Silence, on the other hand, was nominated in only one category: Cinematography.
Silence or Success?
It's never wise nor safe to simplify the reasons audiences prefer one movie over another. But given how much these two films have in common, it would be foolish not to observe their most glaring difference: Doss's prayers are answered, while Rodrigues's are met with faith-shaking silence. Actually, it may be more accurate to say Rodrigues's prayers are answered, but in ways incomprehensible to him. In Scorsese's film, the priest—like the audience (and artist?) he represents—doesn't so much lose his faith in God's existence as he does his assurance that God is on his side.
Perhaps our polarized and politically confusing times help to explain the preference for Hacksaw's more reassuring message. American Christians especially have too often equated success in their endeavors with evidence of divine favor. We may witness suffering. We may experience persecution. But if we hold fast to our core convictions, Gibson's movie seems to say, we will be used mightily of God. Even those who initially scoffed at our religioius convicitons will acknowledge our righteousness. There is horrible suffering in Hacksaw Ridge, but the film offers an undeniably triumphalist streak as Doss is lowered from the ridge on a stretcher, his arms extend in a crucifixion pose, uncomfortably blurring the typological lines between figure and archtype.
Despite my reservations about Hacksaw Ridge's post-hoc self-assurance, I don't want to suggest Silence is the more spiritually truthful film. Shûsaku Endô's novel and Martin Scorsese's adaptation ask important, honest questions Christians have been wrestling with at least since the days of Job and Solomon. Why does the rain fall on the just and the unjust? Why can God's responses to our prayers seem so cruelly, inexplicably random? Silence paints a painfully familiar portrait of the doubts most Christians feel at some point in their lives.
And yet at times Silence comes across as too pessimistic, its plot an intellectual mousetrap borne of a worst-case scenario, a nightmare. When watching Scorsese's film, it's easy to forget that sometimes God does deliver those who cry out to him—whether from a lion's den, a battlefield, or the inky darkness of the soul's blackest nights.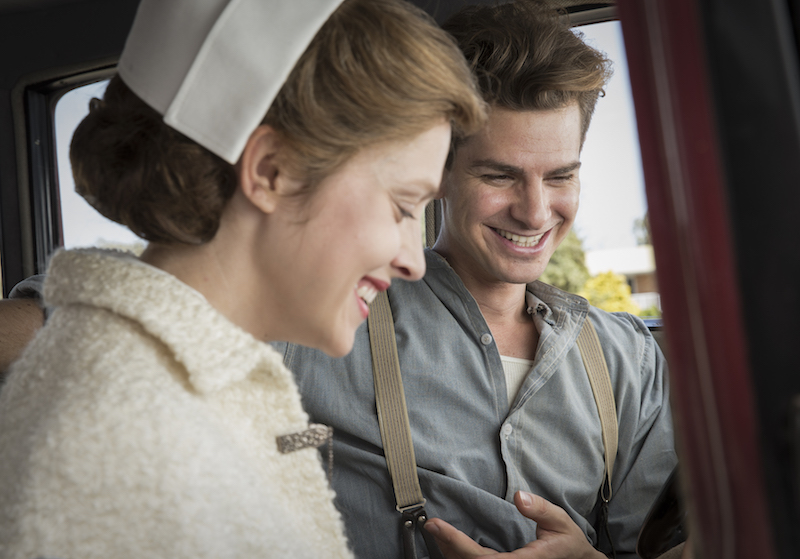 Both Needed
In the final analysis, neither Silence nor Hacksaw Ridge tells the whole truth. No film can. That's why we need both. Films like Silence remind us not to be too glib in our assurances to those who suffer, nor too self-righteous when God does mercifully answer our prayers. And films like Hacksaw Ridge remind us that God is present, even in times of unmitigated suffering—and that while we may be deaf to his answers, we only truly succumb to despair when we cease crying out to him.
Few verses are more commonly misunderstood or miscommunicated than Paul's assurance that all things "work for the good" of those who love God (Rom. 8:28). It's worth meditating on the fact that only two verses earlier, the apostle has claimed, "We do not know what we ought to pray for" (Rom. 8:26). How, then, can we properly interpret God's answers? Or his silence? We can't always, and so we trust his wisdom and goodness.
Part of me hopes Hacksaw Ridge doesn't win Best Picture—not because I wish Silence could've been nominated in its stead, but because I tend to think of each as being incomplete and unsatisfying without the other.
---
Related: