I own a small business. I'm trying to keep God first in all areas of my life, but sometimes it seems like the only aim of business is to earn more and more money. But I want more than that. How can I think about my work in a way that keeps the focus on God?
---
Christians called to serve Jesus through business have the incredible—and incredibly difficult—task of putting God on display through this sphere of public life. One powerful way to do this is by keeping money in its proper place. You are right to both identify this as a problem and seek to renew your mind about one of today's most powerful idols.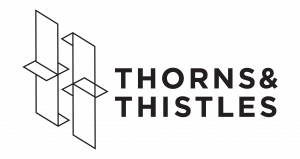 None of us is a conscious convert to this religion of consumerism. We are discipled in it from childhood. It offers a story that attempts to rival the biblical story. In the consumer story, creation exists for our amusement and satisfaction. The perennial problem isn't sin but lack. We don't have enough—enough money, enough devices, enough experiences, enough entertainment. This cultural god has invited all to come and make sacrifices, promising in exchange material prosperity, comfort, and security. And this "salvation story" has deeply shaped business in our world today.
To get us thinking tangibly about how we can honor Christ in this context, let's imagine the Ten Commandments the god of consumerism would give to a business owner—and how the kingdom's priorities reorient us.
1. I am the god of consumerism. Serve me, and I'll bring you the profit your heart desires.
You cannot serve God and money (Matt. 6:24). Profit is a good blessing from the Lord that should come as the result of doing good business. In God's economy, good business is cultivating blessing from his world to love your neighbor.
2. Promote your products and services as the very things that bring wholeness, ultimate satisfaction, and identity.
As you create and market your products, then, ask yourself if you're perpetuating the lie that material goods will bring salvation in the form of status, security, or comfort (Rom. 1:25).
3. Use my name however you'd like. Remember, I exist to serve you as long as you continue to serve me.
The god of consumerism gives us the illusion of power with little cost to ourselves. The true God calls us to lay everything down at his feet, including our business goals and methods. We're to constantly repent of ways we've misrepresented his name with our practices (Matt. 16:24–26).
4. Technology has granted you the ability to work around the clock, logging hours seven days (and nights) a week. Take advantage of this to get ahead of the competition.
In a world exhausted and ravaged by a lack of rest, we are called to use our vocational power to protect Sabbath rest for every person, animal, and plot of land in our care. As we honor the rhythms of day and night, the boundaries of family and work life, and weekly Sabbath rest in Christ, we point to a countercultural reality: work is not the ultimate aim of life (Ex. 20:8–11).
5. The principles of integrity that your parents taught are nice, but you need to honor the new way of things.
We need to listen intently to the wisdom of the generation before us and heed their critiques. Sometimes they can see the idols of our day better than we can (Prov. 13:1).
6. A little slander of your competitors or addictive substances in your products help to ensure success.
Sin brings death, whether through reputation-killing gossip or catering to the unhealthy appetites of our day. We are called to honor the image-bearing dignity of our competitors, employees, and customers (James 3:10).
7. Sex sells. Advertising with a little skin draws people in. And flirting or sexual joking in the office is all in good fun.
We are a culture saturated by sexual images and references. Moreover, a sexualized male-female dynamic in the workplace has been a devastating norm. Love does not rejoice in unrighteousness but honors and protects it (1 Cor. 13:5–7).
8. Don't worry about fair wages for your workers in distant lands. Just trust the way of the globalized economy.
Scripture perpetually calls on God's people to care for the poor. A fundamental way to do that is to ensure they receive adequate wages and are not taken advantage of. There is incredible inequity in our global supply chain. It's easy for cries for justice to be drowned out by the seas between. But Scripture demands we pursue a better way in business (Deut. 24:14–15; James 5:4).
9. Fudging numbers and hiding the less attractive aspects of your business is a necessity in today's world. White lies are harmless.
Complete honesty and integrity reveals a God who is trustworthy and pure. Transparency in your budget and use of materials are a great means of accountability (Prov. 12:22).
10. Capitalize on the discontentment bred into our society. Make sure your products give out in a few years. Make your customers long for the newest model, the next experience, the novel idea. Covet others' success, and motivate your employees with that same spirit of extreme competition.
Honor the integrity and beauty of God's creation in the products and services you provide. God doesn't make junk, and we shouldn't either. Let your work serve actual needs rather than invent new ones. And model contentment in Christ as you grow and develop your business for his glory.
This kind of business will demand an answer. As your employees and customers taste and see that the Lord is good through your leadership, they will long to learn more about the otherworldly Story that has shaped your company. This approach is invitational, allowing all to come and see what God is like. Eventually, business can draw people into kingdom life, opening a door for them to join the gathered people of God who study his Word and live it out in their various callings.
Editors' note:
TGC's "Thorns & Thistles" column seeks to apply wisdom with practical advice about faith, work, and economics. If you have a question on how to think about and practice your work in a way that honors God, let us know at [email protected].
Get a FREE eBook to strengthen your family discipleship!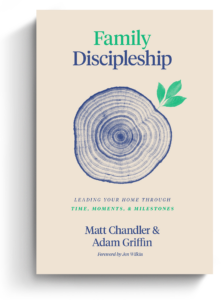 The back-to-school season is stressful for moms and dads. New rhythms of school, sports, and other extracurricular activities can quickly fill up a family's already busy calendar. Where do busy parents look for resources on discipling their family well? Aside from prioritizing church, what else can Christian parents do to instill healthy spiritual habits in their household?
Matt Chandler and Adam Griffin cover these questions and more in Family Discipleship: Leading Your Home through Time, Moments, and Milestones. And we're excited to offer this book to you for FREE as an eBook today.
Click on the link below to get instant access to your FREE Family Discipleship eBook now!