TGC Council member Darryl Williamson was born to be a computer programmer.
He grew up the youngest of five on the tough side of west Nashville, where his oldest brother was a gang leader. Williamson, an African American, started school the first year they were integrated—1971—but the high schools hung onto segregation longer. When he reached ninth grade, he was looking at a neighborhood high school that was both segregated and rough.
He refused to go.
So his mother got him a special transfer to a better high school. It was 1979, but the school had some IBM PCs and a computer programming class to go with them.
"I was just like a fish in water," he said. By junior year, he was teaching half the class. By senior year, he had finished all available curriculum and was free to do what he wanted.
So of course, he grew up to work with computers.
But Williamson was also born to be a pastor.
Saved at 13 after reading one of his father's gospel tracts, "the Lord flooded my life. It flipped everything."
He was mentored by several pastors, got involved in outreach, and joined a church plant. In 2009, he started taking classes at Reformed Theological Seminary (RTS) in Orlando. The next year, his Tampa Bay church voted him in as their pastor.
Williamson does it all. A top player at his technology firm, he works 50 hours a week, earning top dollar at a job that comes easily to him. Then he spends another 35 hours a week in ministry he loves—offering marriage counseling, preparing sermons, and making administrative decisions.
He has two kids and a wife named Julie, who used to score him great seats at Tampa Bay Rays games when she was their director of community relations.
But Williamson wouldn't recommend his life to anybody.
The First Gifting
You'd be hard-pressed to find a more obvious gifting, unless you're Williamson himself.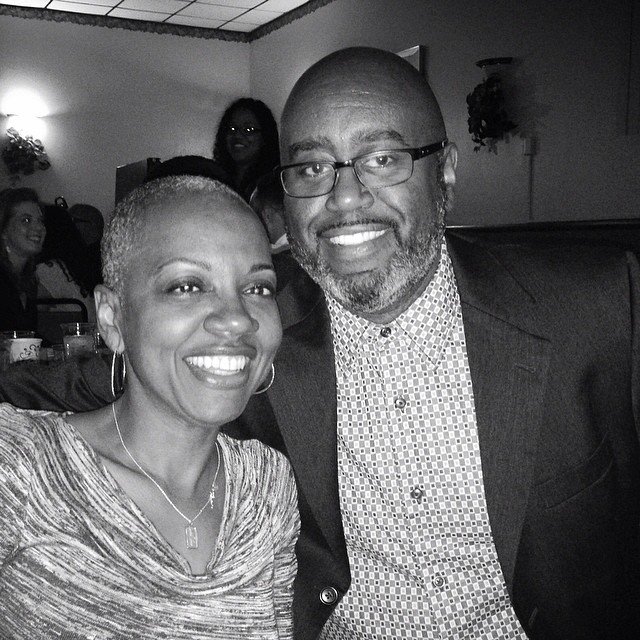 "It can be fun," he says off-handedly of his technology skills.
At Boston University, he double-majored in math and philosophy, taking only two computer programming classes "when I wanted to chill." In one of those classes, grades were based only on the mid-term and final. Williamson skipped nearly all the classes, took the mid-term, showed up late to the final, and scored a 95 percent.
And when it came to his career, "I didn't want to do [technology] at all," he said.
But Williamson traded time in the Air Force for college tuition, so after school he headed there. Immediately, they put him into systems analysis programming.
"I developed systems to analyze the failure of the parts of the F-16," he said. "We'd track different parts of the plane that would fail, figure out what the issues were."
He enjoyed working with a team, and liked tackling challenges. "It's cool to start from scratch, with nothing but a concept, just you and this keyboard. And you start putting in code, and you complete it, and it runs. To see someone use it to do their job is kind of neat."
"Kind of neat" is as enthusiastic as he gets, but others saw his talent clearly. After the Air Force, he worked for a retail company developing a distribution system, then a manufactory company doing inventory control systems.
About 10 years after college, Williamson started working for the Home Shopping Network, then moved to PricewaterhouseCoopers—one of the top auditing firms in the world. Williamson was "responsible for integrating all the systems in the U.S. and Canada." Later he took responsibility for the benchmarking systems they use to assess risk for a client.
Then he learned that BST Global—which creates custom software for businesses—needed someone to develop business intelligence or reporting analytics from scratch. He hopped on it.
But despite his enormously successful career, Williamson never settled into programming.
The Second Gifting
Ask almost anyone Williamson has worked with, and they'll tell you he's passionate about knowledge management and artificial intelligence.
"I'm faking it," he confesses, laughing. "I'm doing everything I can do convince you that's true."
In 2006, after he had been at BST for a while, "I began to experience a kind of conflict internally—about what I was doing with my life, and who I was, and what I was best at," he said.
Williamson felt the call to ministry as early as 1993, under the mentorship of a pastor who saw Williamson's potential before he did.
"As the Lord was developing my career he was also developing my ministry," Williamson said. He was considering RTS when the Home Shopping Network called in 1997, and he decided to take that opportunity.
And Williamson has had an influence, in the work he has done and in his ability to counsel his colleagues.
But in 2006, when RTS offered him a full-ride scholarship, he took it seriously.
"My wife and I said, 'Our daughter will finish high school in 2007, so let's not do anything until she's done,'" he said. He enrolled part-time instead.
Looking back, Williamson wonders if he should've jumped in full-time. Because what happened next knocked him off track.
Bivocational
In 2009, it became clear that Williamson's pastor was having an affair, and he was removed. A few months later, the congregation had voted Williamson in as the lead pastor.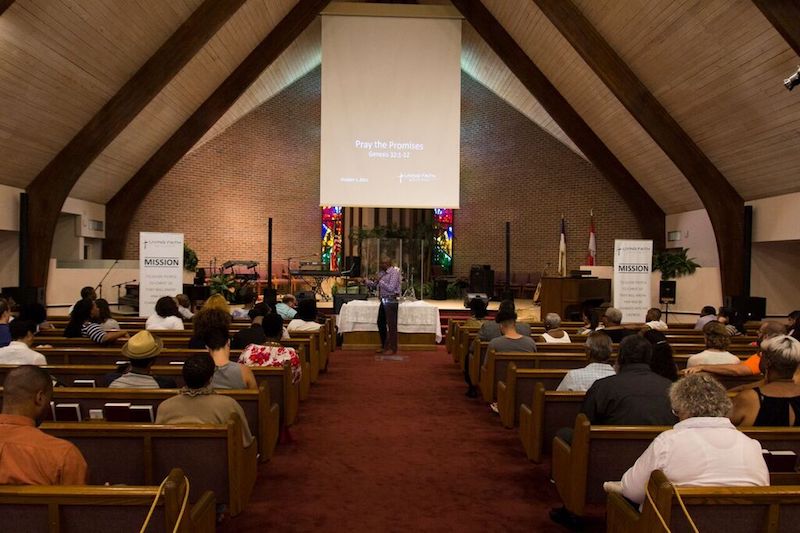 At that time, Living Faith Bible Fellowship (then Living Faith Baptist Church) was only 16 years old, planted in 1993. It had grown to about 60 people, but dropped to less than 20 in the hurt and confusion of the affair's aftermath. Since then, numbers have grown to more than 100, though the church hasn't been able to raise enough funds to hire Williamson full time.
"I can lay out 35 hours a week, but it could easily be 50 or 60," he said. Once, while deep into a productive counseling session with a church member, he glanced down at his phone to see he had to run to a 9 a.m. work meeting. (Yep—he'd started that counseling session at 7 a.m.)
The man understood, but the situation encapsulated what Williamson doesn't like about bivocational ministry.
"Gospel ministry demands the energy and attention and focus of a person who is called to pursue it," he said. "So before we get all jazzed about a potential bivocational work movement, we need to ask ourselves, What has the Spirit of God said?"
Balancing Act
Every person who labors is balancing priorities the way Williamson is—though for most, it isn't as extreme.
Right now, Williamson does it all. But the schedule is brutal, his time at home is short, and he can't wait to narrow his focus.
"It's taxing," he said. He's not opposed to all bivocational situations—he understands the financial limitations of smaller congregations—but is not enthused about encouraging pastors to aspire to the work force.
"I think there is an overzealousness emerging in the church about the strategic potential of bivocationality," he said. His best advice: "Make sure your non-ministry job fits within a rhythm." Being able to count on a 9-to-5 schedule would be helpful; having summers off as a teacher would be better yet, he said.
Williamson's goal is just one vocation: "If the Lord is pleased, the plan is to become full-time," he said. "The church is doing things to make that happen."
Two Good Giftings
"I can only surmise that my technical ability and experience has had its place," Williamson said. His talents allowed him to provide for his family, send two children to college, and support his elderly mother.
And those are good, worthwhile results.
Williamson's career also allowed him to model a good work ethic and alert others to job opportunities in technology. And he's been able to speak on issues of ethics and technology.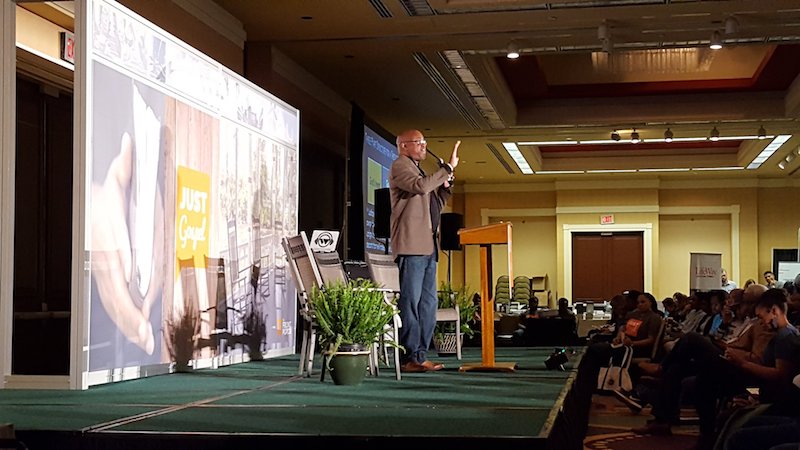 But it never lit him up the way ministry does.
"God has given me a passion to see people grow in him," he said. "I love discipling folks, spending time with guys in church. I can do that stuff all day long—not to mention preaching and teaching and those kinds of things. I believe the Lord has allowed those different developments [a career in technology and a desire for ministry] for some balance, for some reason. We'll have to see what he does."