On My Shelf helps you get to know various writers through a behind-the-scenes glimpse into their lives as readers.
I asked Jemar Tisby—president of the Reformed African American Network (RAAN) and co-host of the Pass the Mic podcast—about what's on his nightstand, what he re-reads, books that have shaped his understanding of racial justice, and more.
---
What's on your nightstand right now?
I'm in the seminar phase of my doctoral studies, so I have almost no time for "extracurricular" reading. But since my focus is on 20th-century race and religion, I have the distinct blessing of enjoying all of my required reading. I just finished W. E. B. Dubois's Black Reconstruction in America (1935), a correction to misinterpretations concerning black people and the period after the Civil War.
What are some books you regularly re-read and why?
In my work with race and Christianity, I keep coming back to Michael Emerson and Christian Smith's Divided by Faith: Evangelical Religion and the Problem of Race in America. These two sociologists do an excellent job of diagnosing the problem of why we have a black church and a white church in the first place. Part of the analysis includes an explanation of how white evangelicals' cultural tools actually short-circuit their attempts to achieve the racial reconciliation they say they want.
Another book I keep circling back to is Matthew Lassiter's The Silent Majority: Suburban Politics in the Sunbelt South (actually, the whole series is great: Politics and Society in 20th-Century America). Lassiter observes:
The ascendance of color-blind ideology in the metropolitan South, as in the rest of the nation, depended upon the establishment of structural mechanisms of exclusion that did not require individual racism by suburban beneficiaries in order to sustain white class privilege and maintain barriers of disadvantage facing urban minority communities.
He links class, space, and race to explain how and why conservative politics became embedded in white suburbia. In doing so, he shows why personal animus isn't required to support racist structures.
What books have most profoundly shaped how you view gospel ministry?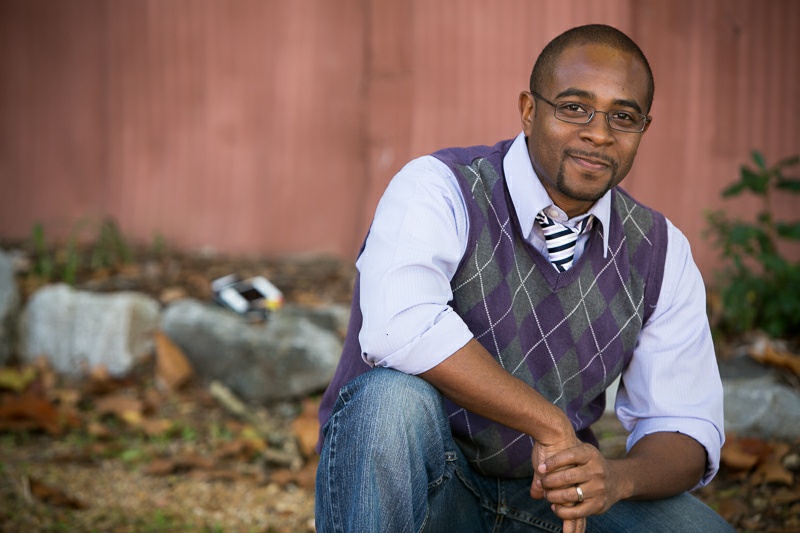 Christians in the United States should read more books by those who could be termed "black evangelicals." The example par excellence of these leaders is John Perkins. His book Let Justice Roll Down is equal parts biography and framework for gospel justice. It demonstrates the vital connection between personal salvation and the public good. Perkins taught me there is no contradiction between a gospel that saves individual souls and a gospel that agitates for justice toward the oppressed. Individual faith that doesn't express itself in the vigorous pursuit of equity is a faith that must be re-examined.
What books have most shaped your understanding of racial justice?
I didn't come upon Charles Marsh's God's Long Summer: Stories of Faith and Civil Rights until recently, but it's already profoundly affected how I view racial justice. Marsh presents brief biographies of prominent figures of the civil rights movement, both those who promoted equal rights and those who fought against it. His discussion of Fannie Lou Hamer (a poor black sharecropper from Mississippi) alongside Sam Bowers (a white-supremacist leader of the KKK) brings into sharp relief how the same Christian faith can be used to both promote or resist justice.
Another book that has shaped my view of racial justice is John Dittmer's Local People: The Struggle for Civil Rights in Mississippi. Throughout more than 400 pages, Dittmer lays out the horrific details of racial terrorism executed with lethal precision in the Jim Crow South. My understanding of the civil rights movement had been superficial until reading this book. Reading the stories of threats, job loss, beatings, and lynching practiced with impunity made me realize the cost of progress in a visceral way.
I've also been affected by Rebecca Goetz's The Baptism of Early Virginia: How Christianity Created Race [review]. She explicitly connects Christianity to emerging ideas of race in the colonies. Learning that Christianity and concepts of racial superiority predated the founding of the political entity known as the United States of America both disgusted and motivated me. This book increased my sense of urgency around issues of racial reconciliation.
What biographies or autobiographies have most influenced you and why?
Jonathan Aitken wrote an incredibly detailed and engaging account of one of Christianity's most well-known preachers. His book, John Newton: From Disgrace to Amazing Grace, is both highly entertaining and informative.
What are your favorite fiction books?
I honestly don't read much fiction, but when I do I try to read "lighter" books. I deal with the reality of the fall as it affects race and the church all day long. So when I read fiction, I want to get my mind off of the sinfulness of humanity for a moment. I've taken to listening to the audio version of Robert Ludlum's Jason Bourne series. I love the movies, so I had to read the books. They're very different from the movies!
What book do you wish every evangelical would read and why?
Divided by Faith—see the second question above.
What are you learning about life and following Jesus?
If you look back through U.S. history, the greatest triumphs and tragedies concerning race and the church hinge upon how people responded to fear. Depressingly, the majority of believers have, either through acts of commission or omission, succumbed to fear when they had the opportunity promote racial justice. The few people we remember for their courage in the face of racism are exceptions. We deceive ourselves to think that a majority of believers—black or white—were marching with Martin Luther King Jr. and protesting the racial caste system. They weren't. The failure of the church when it comes to racism, both in the past and the present, is a failure of courage. If Christians want to see progress in race relations, we must remember God's words to Joshua, "Be strong and very courageous."
---
Also in the On My Shelf series: Thomas Kidd • David Murray • Jarvis Williams • Gracy Olmstead • Matthew Hall • Drew Dyck • Louis Markos • Ray Ortlund • Brett McCracken • Mez McConnell • Erik Raymond • Sandra McCracken • Tim Challies • Sammy Rhodes • Karen Ellis • Alastair Roberts • Scott Sauls • Karen Swallow Prior • Jackie Hill Perry • Bruce Ashford • Jonathan Leeman • Megan Hill • Marvin Olasky • David Wells • John Frame • Rod Dreher • James K. A. Smith • Randy Alcorn • Tom Schreiner • Trillia Newbell • Jen Wilkin • Joe Carter • Timothy George • Tim Keller • Bryan Chapell • Lauren Chandler • Mike Cosper • Russell Moore • Jared Wilson • Kathy Keller • J. D. Greear • Kevin DeYoung • Kathleen Nielson • Thabiti Anyabwile • Elyse Fitzpatrick • Collin Hansen • Fred Sanders • Rosaria Butterfield • Nancy Guthrie • Matt Chandler • Owen Strachan
Browse dozens of book recommendations from The Gospel Coalition's leaders and sign up your church at Hubworthy.