Two months ago, the Los Angeles Dodgers defeated the Tampa Bay Rays to become World Series champions of the strangest year of baseball on record.
It was the Dodgers' third World Series appearance in four years and, even with the weirdness of COVID, probably won't be their most memorable. In 2017, they lost to the sign-stealing Houston Astros, who were giving their batters an advantage by letting them know what type of pitch was coming next. It would become one of the largest scandals in baseball history.
Two of the players in that series had played on both teams in the last two seasons. One of them was relief pitcher Josh Fields, who had been traded by the Astros to the Dodgers.
TGC's biggest Dodgers fan, Jeff Atherstone, talked with Fields about life, faith, hard choices, and baseball. 
---
How did you come to faith? 
I grew up in the church. You could say I was born into it, having accepted Christ as my Savior at 4 years old. I struggled as a kid, around 10 to 12 years old, wondering if I knew the Lord. But I thank the Lord––during those years I simply made the choice to follow him. 
You were a Georgia Bulldog and got drafted in the second round by your hometown team, the Atlanta Braves. You chose not to sign and returned to college for your senior year. The decision paid off. You were named the SEC pitcher of the year and ended up pitching in the College World Series. As a young man making life-altering decisions, how did you navigate that opportunity?
Prayer! That was it. 
Honestly, whether you choose option A or option B isn't that big of a deal to the Lord. He can use either choice. As long as you are abiding in Christ and following him, do what you want. Because when you abide in him, your desires are going to line up with what he wants. We get so caught up in these decisions, but looking back now, he guided me through the whole thing. 
Honestly, whether you choose option A or option B isn't that big of a deal to the Lord. He can use either choice.
At that time, the guys running the Braves were acting uncharacteristically. They were harsh, and the negotiation didn't go well. My agent advised me to return to college for another year. I prayed about it, and the Lord led me back [to college] for another year. 
Going back to college was an absolute risk. God blessed me with a healthy year, and I got taken one round higher. We went to the College World Series for the second time in my career, and I had a chance to play for the title. That year was special. 
You ended up as a first-round pick (20th overall) for the Seattle Mariners, but the minor leagues are not glamorous––long bus rides, small towns, and plenty of opportunities for young men to get in trouble. How did your faith guide you through four seasons in the minors?
At the time I wasn't in the Word or praying as much as I should have. I stayed up late playing video games, just having a good time with my roommates. When you are young, you get caught up enjoying things. I wasn't going astray with sex, drinking, drugs, or anything like that, but I also wasn't staying focused. God was gracious in protecting me during that time. I'm so grateful to him that he is with us. 
The minors can be discouraging, and only a handful of guys make it to the majors. Along the way, you got traded from the Mariners to the Red Sox. Then the Red Sox gave you up to the Astros. Finally, after making it to the big leagues, you were traded to the Dodgers. How did your faith help you with the disappointments along the way?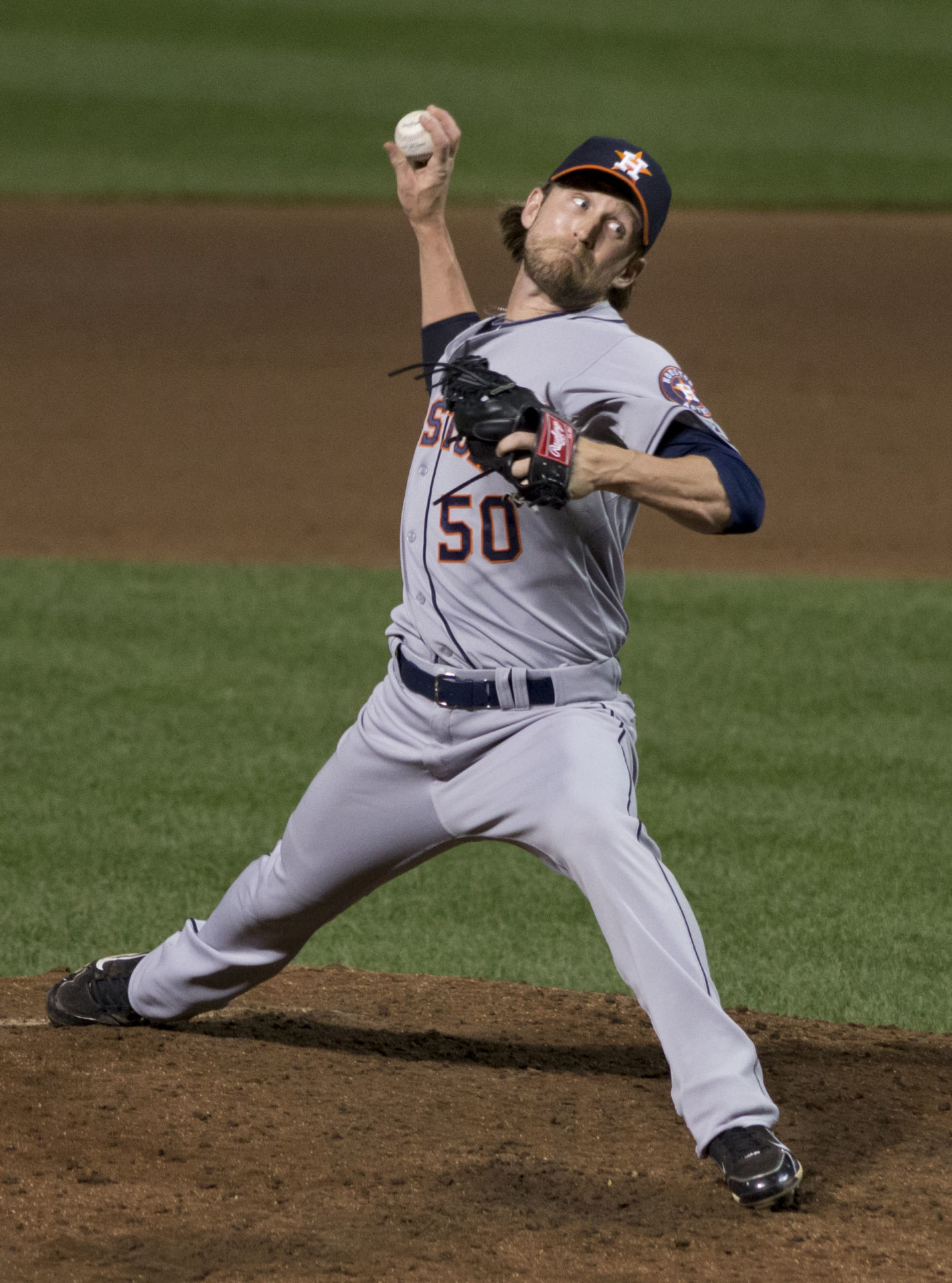 Some of it is how the Lord wired me, and some are lessons I had to learn. I am not a fan of change, but I had to get used to it. God shaped me and used those situations. He put me on teams with solid guys, where I could make good friends. Those guys encouraged me throughout my career. 
In the minor leagues, you don't have a choice. You either work through it, or you quit and go home. 
In 2012, I was with the Red Sox Double-A team, where I had been traded the season before. This was my fourth year in Double-A. I started there straight out of the draft, but it probably would have been better to start at a lower level. The season didn't start well. 
One day I said, "Lord, I don't want to be one of those people who chase this for 10 years. If it's not going to happen, I'd rather do something else." In the last 35 innings I pitched that year, I only gave up one earned run. It was unbelievable, and the next year I ended up in the big leagues with the Astros. But ultimately, it came down to surrendering to him.
In 2017, you had an unbelievable season––57 appearances with an ERA under 3.00. You were 5–0 on the season. Then in the playoffs, you got some huge outs––J. D. Martinez, Javier Baez, and Kris Bryant. Next up, you pitched against the team that traded you 14 months earlier, the Houston Astros. In your only appearance, you faced three batters and gave up two homers and a double. Which was harder, getting over the outing or hearing the news break two years later that they were stealing signs?
Recovering from the outing, by far! When the news broke that they were stealing signs, it gave me some relief. Maybe I don't stink? Maybe I didn't choke under the pressure?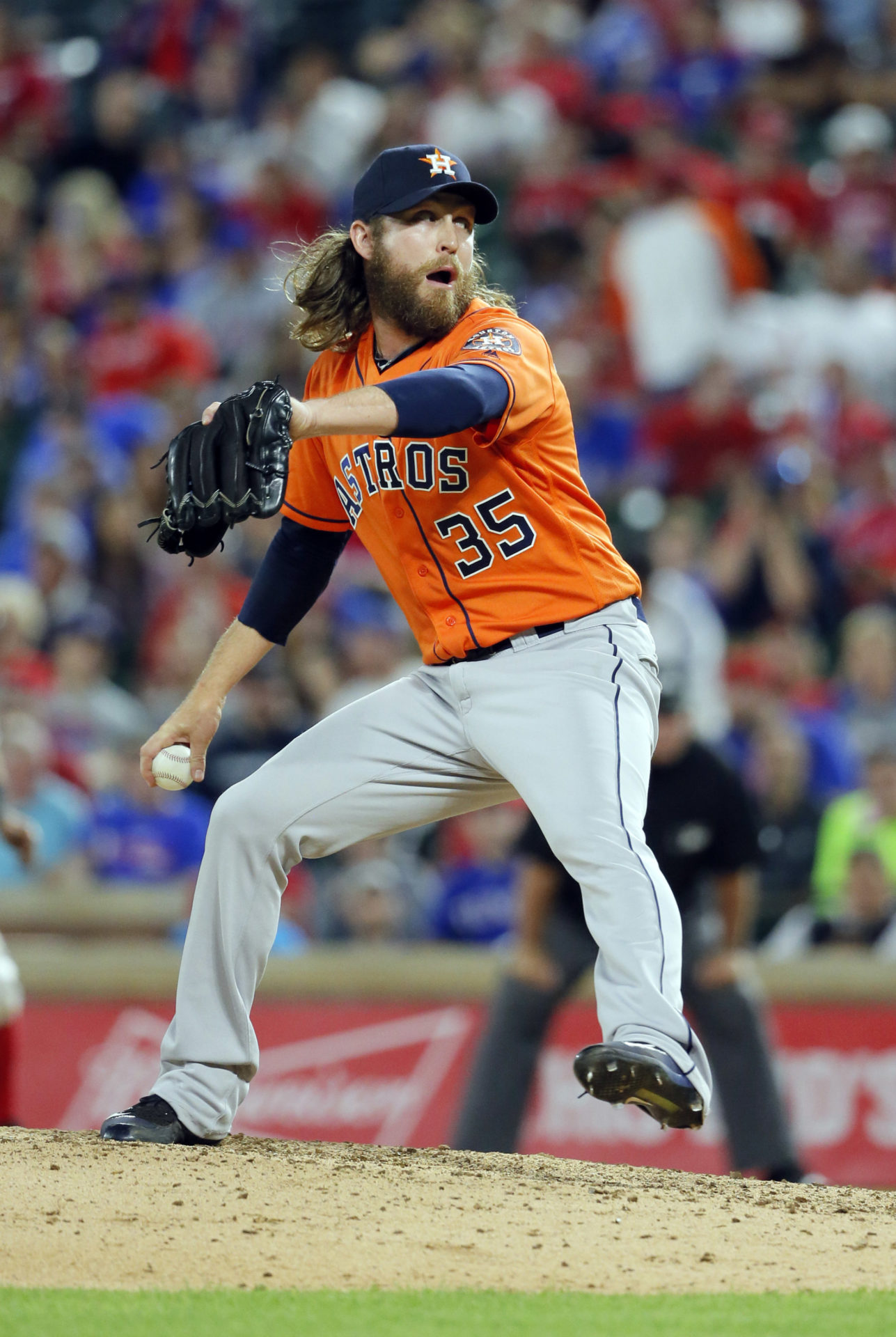 The outing was tough. Not only did it happen in the World Series, when everyone was watching, but it happened against the team that traded me. I didn't get another chance to pitch in that World Series. The manager and pitching coach weren't willing to risk it. The anxiety affected me throughout that World Series. It still stings to think about. Fortunately, God knew that was going to happen. 
Did any teammate, coach, or spiritual mentor come around you to support you or encourage you?
They let you deal with it on your own. Nobody walked me through it. I might have talked to the chaplain, but honestly I can't remember. When it's game time, the coaches make no mention of the day before. There is a job to do, and that's all they're thinking about. 
I'm sure people were encouraging my wife. She is my biggest fan, which is awesome. She encouraged me and carried me through so much. I knew she was right there, talking to me the whole time about it. She walked through it with me.
You want to perform for your teammates and coaches. You don't know what they're thinking, because it isn't communicated. So you're left to deal with it on your own and hope you get another chance. 
Baseball has many unwritten codes, such as don't rat out your teammates. How would you have handled the cheating if you were still on the Astros? 
That is a tough question. I can't lie to you and say with certainty that I would have said something. I don't know what I would have done unless I was in that situation. 
Unfortunately, they have lied about it, and they continued to lie once they were found guilty by the league of cheating.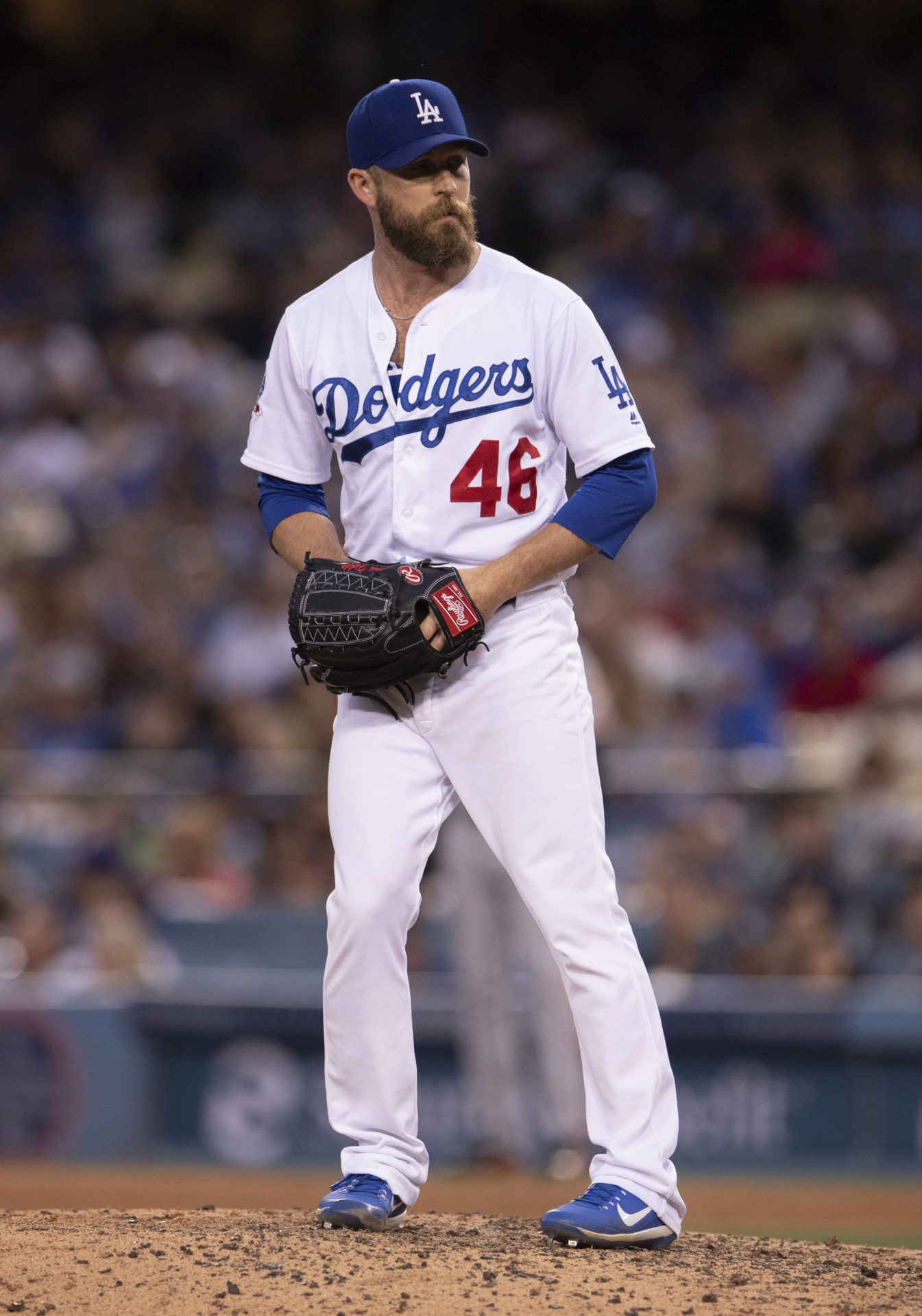 As their teammate, it would have been hard to say something. Even though it was the hitters who were cheating, the pitchers were benefiting by getting wins and saves. That's a big deal for guys' careers. It helped everybody get bigger paydays. It would have been easy to go along and say nothing. Plus, you know the guys on and off the field, and they are nice guys. It's easy to say you would rat them out, but it is much harder when they're your teammates and friends. They aren't malicious guys. It was an opportunity to make a lot more money.
Knowing what I know now, I would like to think that I would have said something. In order to do the right thing, you have to abide in the Lord and trust his direction. 
Sometimes the situation is clear. God has already spoken through his Word. You just have to read it. How to handle cheating and being dishonest is clear in Scripture.
Baseball doesn't take a break for Sundays, taking you out of fellowship with your local church for eight months a year. What do you do for your spiritual growth when you are away from your church?
Honestly, it is super dry. The season is a spiritual wasteland. Traveling city to city is exhausting. When you are traveling around, making great money, it is so much easier to go to a great steakhouse than spend time praying and reading your Bible. 
There were dry seasons and good seasons. You have to work through it and keep getting back in the Word. There were times I was getting up early and getting in the Word and had some great seasons with the Lord while playing. Chapels and Bible studies really helped. 
Last question. What is your favorite on-the-field memory?
The first thing that pops to mind is my first save. I was pitching for the Astros against the Red Sox, who had just let me go in the previous offseason. I had been pitching a lot, my shoulder was sore, and what I really needed was a day off. In the bullpen, I was telling the Lord that I did not have it. My arm felt like a noodle, and I couldn't find the strike zone. So I asked God to help me get through it. 
I finished the game by striking out the final four batters, including one of their big home-run hitters. Afterward I remember thinking, That was so not me. I kept the ball and wrote on it what the Lord had done, so I can remember how inadequate I was and what he did. The Lord lifted me and carried me through that outing. I was so humbled.