Lately, I've had to have some tough conversations. In one case, it was confronting a family member on sin; in another, telling a person on my team that their work is substandard. Both interactions were painful and embarrassing. I prayed, but my thoughts still felt jumbled. Even though I had time to prepare for both conversations, I still felt caught off-guard. How we can give and receive bad news in a way that honors the people we're interacting with?
---
Hard conversations can certainly be painful and embarrassing for all parties. By their nature, be it a rebuke or a bad performance evaluation, a difficult conversation entails sharing a condemning reality with someone else.
But do you know what's beautiful about that? Jesus speaks into every condemning reality with grace, since he has borne all condemnation for those who trust him. Hard conversations can be gospel conversations. So while your guts may churn, your heart can also leap for joy at what God might do.
Before we get into the theological aspects of hard conversations, remember this: if at all possible, have the conversation in person and in private. When discussing embarrassing, frustrating, or painful topics, it's important to convey not only the right tone of voice, but also the right body language. If you need to have a hard conversation with a person far from you, a phone call or a video chat is an option. The guide should be that you need to have a vulnerable conversation in a vulnerable way—and that's usually best eyeball to eyeball.
Trust the Holy Spirit
First, trust that the Spirit of God will guide your words. Jesus promises his disciples that they'll be persecuted, hated, beaten, and jailed for their faith. And when they're cross-examined for their faith, he tells them to remember this: "When they deliver you over, do not be anxious how you are to speak or what you are to say, for what you are to say will be given to you in that hour" (Matt. 10:19).
Being criminally questioned makes for a hard conversation, doesn't it? And what does Jesus tell them? Trust in the Lord. Don't be anxious.
Soak in Scripture
It's certainly helpful to prepare for a hard conversation by brushing up on what God's Word has to say about the topic at hand. But it's even more helpful to prepare your heart for life in general by soaking yourself in Scripture every day.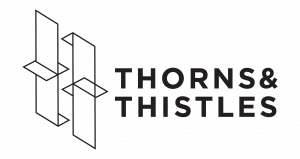 Reading God's Word will help you to know his will, and it will train you for righteousness (2 Tim. 3:16). God will massage your heart with his wisdom, better preparing you for every aspect of life by illuminating the supremacy of Christ.
Martyn Lloyd-Jones taught young pastors to focus on preparing themselves even more than preparing their sermons. Prepare yourself for the work of ministry by living in God's Word, prayer, and Christian community. Behold the glory of Jesus, and be made more like him (2 Cor. 3:18); be more like him, and you'll have a better time with hard conversations.
Speak Truth in Love
Before your hard conversation, ask yourself whether it's necessary. Is the conversation an attempt to speak truth in love such that you promote unity in Christ (Eph. 4:15), or do you simply have a bone to pick? Do you simply want to discuss your feelings, or are you most concerned with the other person's wellbeing?
We are not very self-aware, and while you may tell yourself you want to have a discussion with someone because you love them, is it possible that you love the drama of calling someone out or wish to defend yourself in some way? So check yourself first, and give the Lord time to guide you. A hard conversation should never be a hasty conversation.
A hard conversation should never be a hasty conversation.
Hard words can soften hearts. Spoken harshly, though, hard words wound hearts. When Jesus exposed the Samaritan woman's sin, he poured out the living water of his grace. This is his way. Condemnation without redemption is hatred, but condemnation with Christ's redemption is eternally kind.
Peter's sermon at Pentecost is another apt example. He tells his hearers they're responsible for Jesus's death, but then goes on to offer liberation: "Repent and be baptized every one of you in the name of Jesus Christ for the forgiveness of your sins" (Acts 2:38). Peter condemns them with truth, then frees them with grace.
Offer Hope
Since you are neither Peter nor Jesus, though, how can you bring a hard conversation to land on redemption?
It may help to acknowledge outside factors that have led to the need for the conversation. Maybe you've done or not done something that has contributed to the conflict or problem. If so, own your part. (And not "I am sorry if" or "I am sorry, but." Humbly recognize the log in your eye before pointing out the speck in another's.)
Every instance of brokenness is an opportunity for restoration in Christ. If someone has sinned against you, it shouldn't surprise you. The sin they've committed against you is the same sin that lies in your heart. You both need Christ's grace. If you are a believer talking with a believer, find unity in your neediness before God, and in the encouragement that Jesus loves to shatter dividing walls of hostility (Eph. 2:14).
So when you have a hard conversation, don't shy away from hard truth. But don't shy away from the eternal hope or practical entailments of the cross, either.
Editors' note:
TGC's "Thorns & Thistles" column seeks to apply wisdom with practical advice about faith, work, and economics. If you have a question on how to think about and practice your work in a way that honors God, let us know at [email protected].