The leading edge of Gen Z turns 25 this year, which means this cohort is starting to graduate from college, get jobs, and rent apartments. They're old enough to drink alcohol, vote, rent a car—and walk into your church.
Research tells us that Gen Z is less likely to read the Bible than previous generations. They're also more likely to go to college, believe the government should do more to solve problems, and have a TikTok account.
They live in a digital world that changes rapidly—if they spend a few days offline, they don't know the jokes their friends are giggling at. As a result, Gen Z isn't as cohesive as previous generations: the cultural references and growing-up experiences of a 25-year-old aren't the same for a 19-year-old, and are different again for a 14-year-old.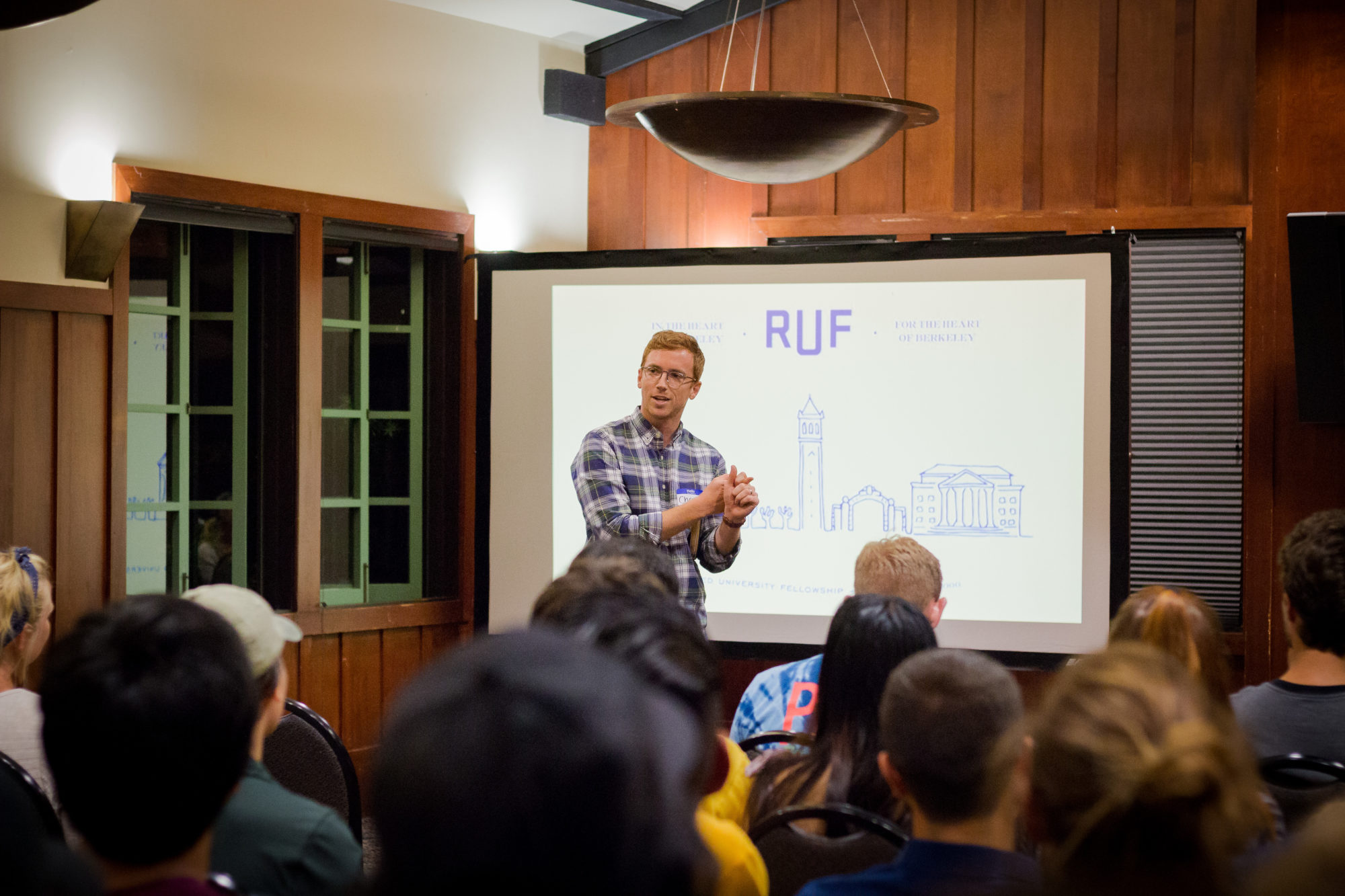 "Gen Z is rooted in the rise of technology and the novelty that created," said Chase Daws, Reformed University Fellowship (RUF) campus minister at University of California, Berkeley. "They experience things at a clip much faster than anyone else. They're occupying worlds we don't have access to and can't keep up with."
But they aren't inaccessible. They clearly see the brokenness of the world. They're not afraid of hard questions about the meaning of life or the pursuit of justice. They're looking for community. And all of those things are found in the gospel.
"The thing that has always worked is the ministry of the Word and of sacrament," Daws said. Gen Z is no different.
So what do pastors and church members need to know to welcome and enfold this new generation of believers? TGC asked campus ministry workers across the country about the trends all church leaders should prepare to address in the next generation.
Gen Z Is (Kind of) Atheist
Nobody's debating that Gen Z is less religious than any other generation.
"We see that consistently," said Tony Dentman, Campus Outreach area director at the University of Illinois Chicago. "It used to be that when I was dealing with a freshman in college, they'd say their parents—or someone in their parents' generation—took them to church."
But in the last two to three years, students in Chicago have started telling him it's their grandparents' generation who are their faith connection.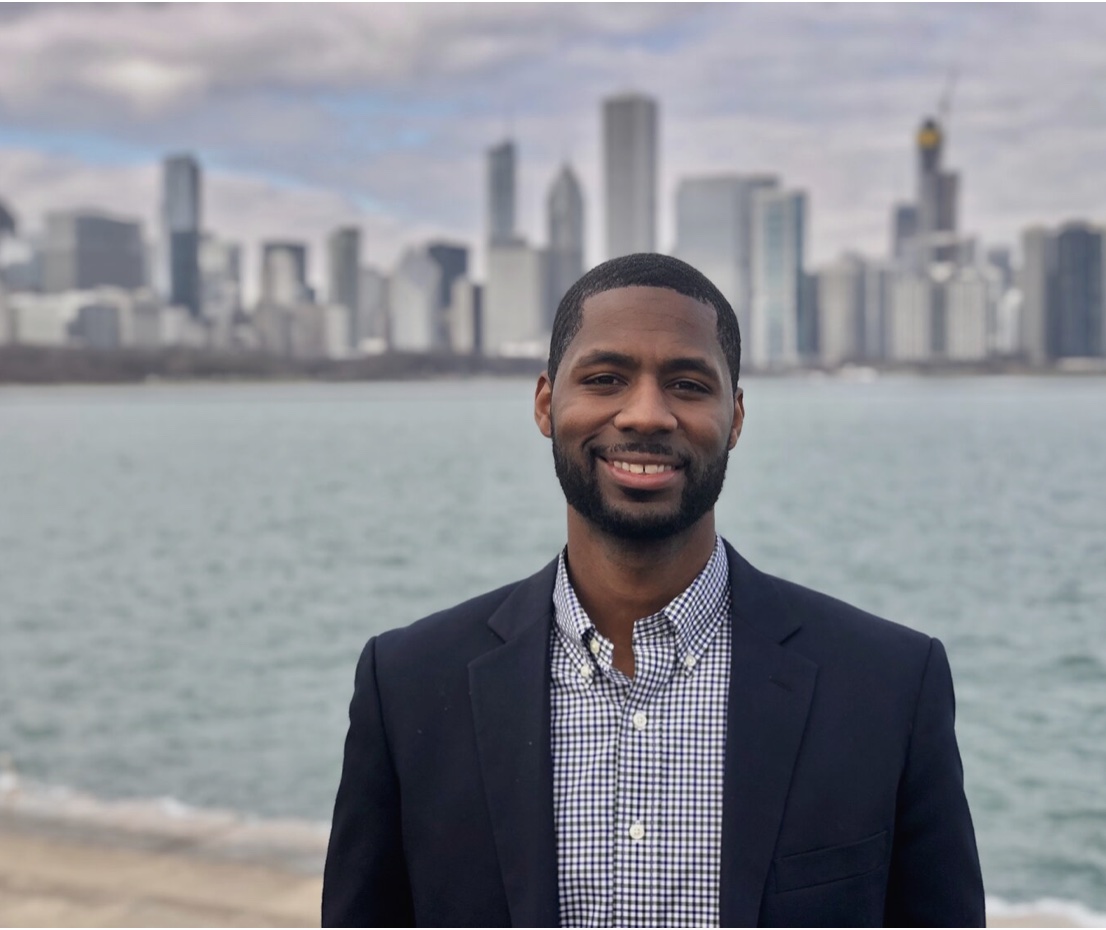 "In my experience, most of them will claim they're atheist," Dentman said. "However, once we're talking, and I tell them what an atheist is, they're finding out they're agnostic. They don't know [about God], don't care, and don't know if it's worth trying to find out."
So it's not a surprise that Gen Z has low biblical literacy. They're less likely than previous generations to be familiar with the Bible, to know how to use it, or to believe the Bible contains everything a person needs to know to live a meaningful life.
Since fewer of them know a real-life Christian, often their conceptions of religion come from the media—Christianity seems like a Republican thing, a conservative thing, even a Southern thing or an anti-masking thing.
But even if the Christian label isn't attractive, Gen Z is willing to talk about deep things—questions about injustice, identity, the meaning of life.
"When you get on the ground, people are still people," Daws said. "You can have the conversations we've always had about who am I, why am I here, why do I feel guilt, what does healthy success look like, how do I handle failure in a healthy way."
Those connection points—including agreement on the brokenness of the world, or the seriousness of issues like bodies, vocation, or creation stewardship—point naturally to Christianity.
"Almost everybody is open to talking about the things of God," Dentman said.
And almost everyone is looking for someone to talk to.
Gen Z Is Looking for (Better) Community
Even before COVID, Gen Z was the loneliest generation on record.
"A lot of our students are really enveloped in an idealistic portrayal of a relationship, whether through social media or pop culture," Berkeley RUF campus staff Morgan Kendrick said. They see—and post—images of friend groups laughing in a restaurant or of a couple dancing on the beach.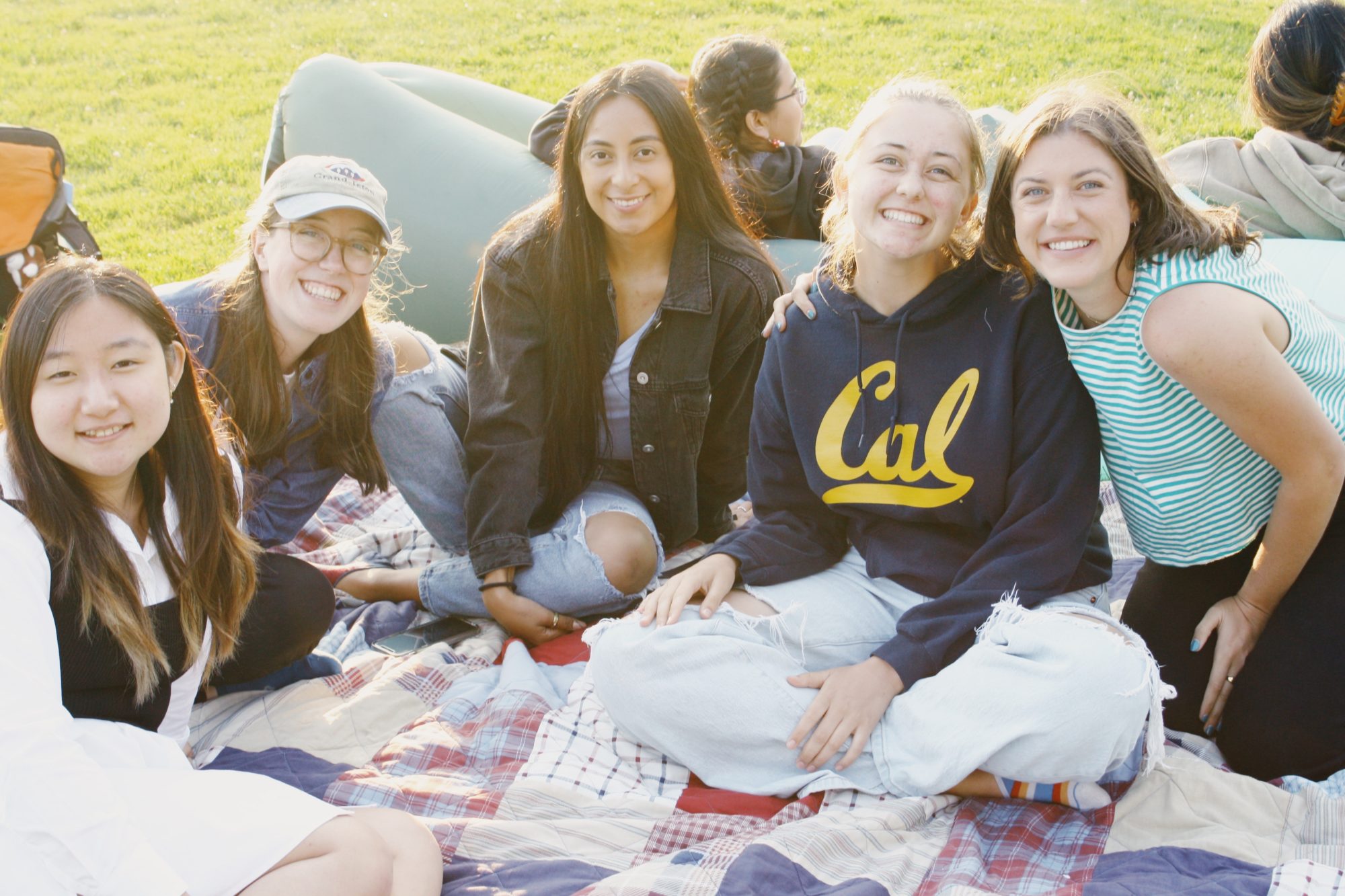 "If you read the comments, they're flooded with 'I want this' or '#goals,'" she said. "There is a desire for relationships but a big disconnect in knowing how to cultivate them."
It's easy for a church or campus ministry to step into that gap.
Recently, Campus Outreach at UIC Chicago started holding events that weren't explicitly Christian. "It was hard for me at first," Dentman said. "I was like, We're going to spend money and gather people but not give a gospel presentation?"
But his staff was seeing the same trend that prompted Tim Keller to write a prequel to A Reason for God. "All our evangelistic stuff started with the fact that you assumed there was a God," Dentman said. But to get to that conversation, "we needed to do pre-evangelism."
To do that, Campus Outreach offered community. "We created an organization just for freshmen to socialize," he said. "It's not even Christian, but it has opened the door to more Christian conversations than anything else we've done." Kids will come to hang out and leave with an invitation to lunch or coffee with Campus Outreach staff or volunteers.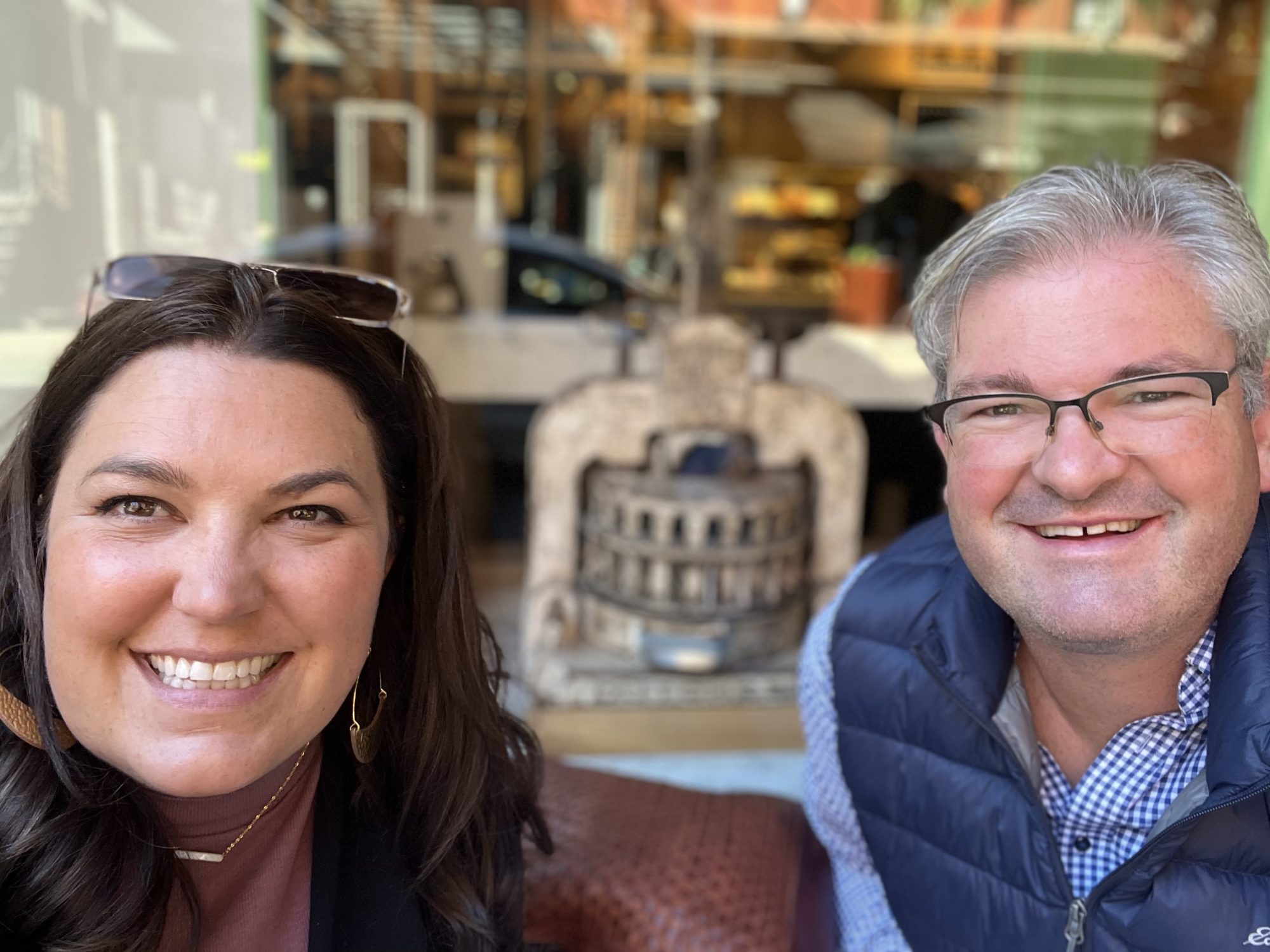 Malisa Ellis is seeing the same thing with Cru in Boston.
"Before COVID, we made meals and brought them to an area to feed athletes," she said. "There was nothing spiritual about it. Students began bringing their friends—we ended up running out of tables. That was the only place we could get people on their journey."
These days, she's seeing more non-Christian students willing to come to small groups to study the Bible.
Christian students are coming too. "Before COVID, we had issues getting students to show up to small group and not be flaky," said Craig Millard, college minister at the nondenominational Redeemer Community Church in Birmingham. "This last year, we had almost no issues of students not showing up. In fact, our numbers tripled during COVID."
If you're interested in growing a Gen Z community, it's important to have a core group of committed young people at the center, Kendrick said. Just like with a church plant, reliable participants provide a core for the ministry to snowball around.
Gen Z Is (Anxiously) Digital
Connected to Gen Z's loss of in-person community is the rise of the smartphone and—simultaneously—of mental health challenges. Gen Z is sometimes called iGen—a generation always on their mobile phones.
"The level of panic is high," Ellis said. "Everything is out there all the time on social media. . . . As this generation leans into that, their anxiety goes up. But as they disengage from it, they feel like they're missing out. They're constantly battling back and forth between deleting and reinstalling their social media."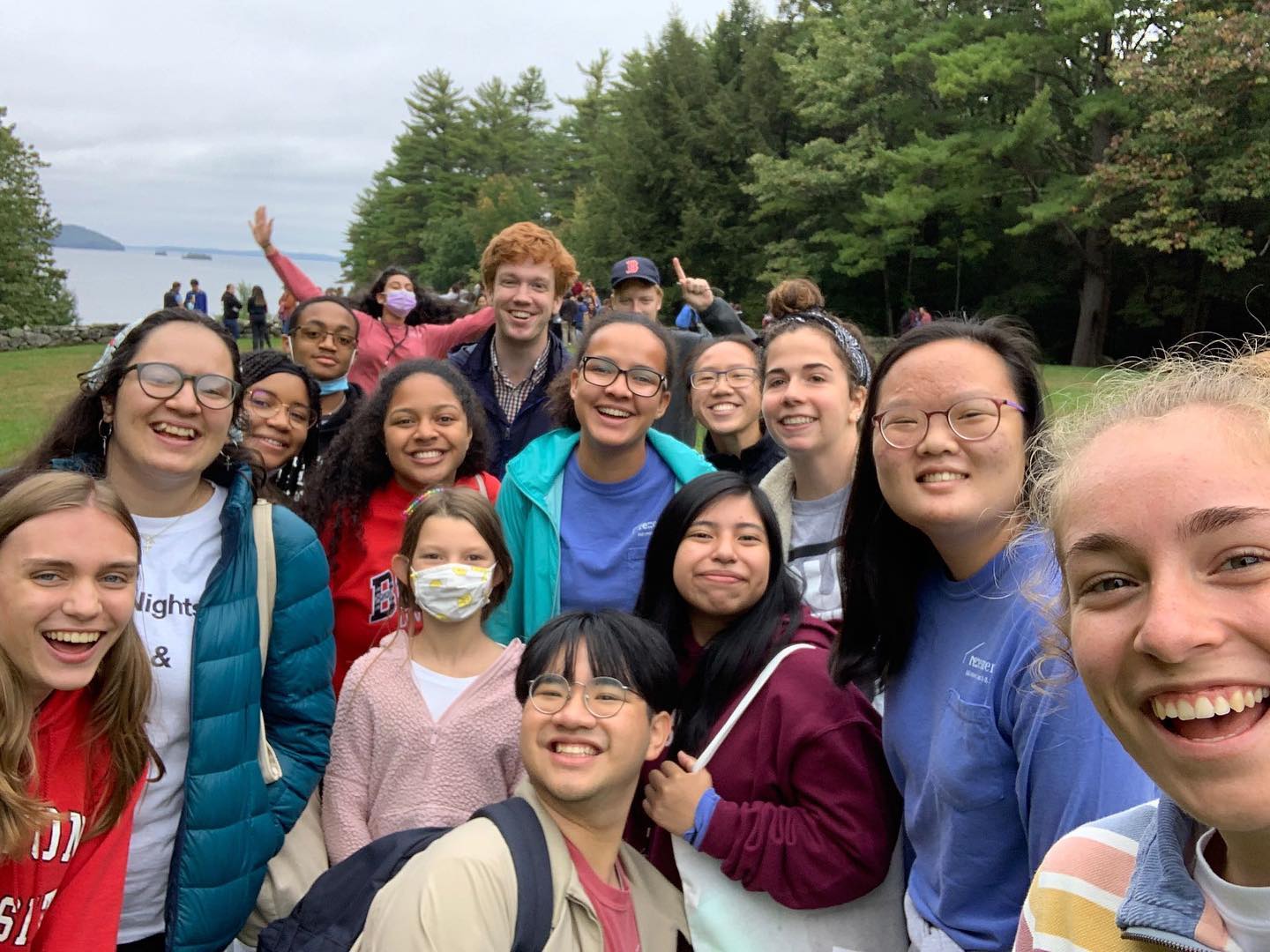 Part of the problem is that every social media platform is like a stage on which Gen Zers both perform and compare themselves to others. But phones are also a symptom of a deeper problem around deconstruction, Daws said.
"There is no structure—no norms or traditions or corporate identity—that they can enter into," he said. In fact, the biggest goal of Gen Z seems to be a proliferation of options.
"What they're trying to create is a life where they are never enslaved to anything, where there is always a way out," Daws said.
It seems like always having a back door would be liberating; instead, it's often destabilizing. Being socially anxious is now so prevalent that it's almost cool.
"It's weird to say, 'I'm fine,'" Millard said. "It's almost like if you aren't feeling anxious or overcome, it's like what are you doing?"
Young people aren't unaware of the problem. "When we announce we're doing a 24-hour ministry-wide fast, they immediately think of fasting from social media," Millard said. "When I first started, I thought that was an easy way out of fasting from food. But now I can see how hard it is for them. . . . Students are more aware of how damaging it is to be constantly online, but it's so wrapped up in how they think of the world."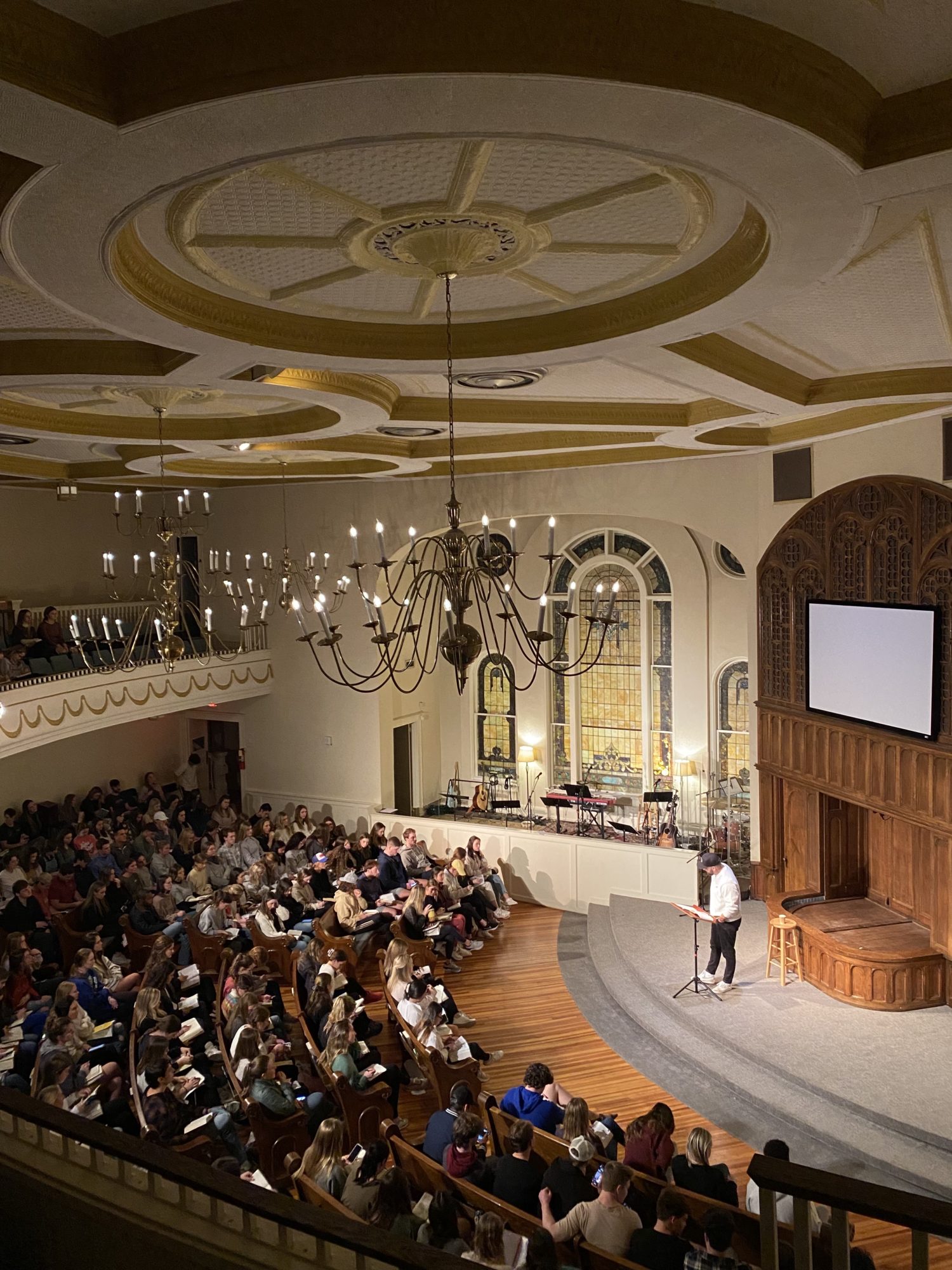 Recently, one of Dentman's students asked him for some Bible verses on loneliness, being lost, and feeling unworthy. That's Gen Z right there, he thought.
She's looking in the right direction. Feelings of inadequacy, anxiety, or depression aren't beyond Christianity—instead, Christianity is "tailor-made for them," Daws said. "We need to double down on the whole counsel of God. The Bible prepares you for suffering, for joy, for sadness, for total failure."
And tech isn't all bad. It also offers opportunities. In Boston, Cru has been fruitfully connecting with kids online. In California, Kickert sees the need for more Christian presence online, not less.
"So many of their opinions are formed through Twitter threads," she said. "I wonder what it would look like for older, more seasoned folks to enter those spheres in a wise and reasonable way. Is that even possible? Can you be disengaged from the toxicity of that space while simultaneously ministering to the people who are forming their opinions there?"
It is possible. But it probably won't be older folks who do it. Her students tend to filter zealously: if they follow their pastor online and he writes messages they agree with, they don't say much.
"But if they see a message they don't love, they use it as a filter" and may stop following or listening, she said. "It might be better not to be there."
Gen Z Is (Fervently) Principled
Gen Z feels strongly about some principles (welcoming diversity; not challenging someone else's beliefs) and less strongly about others (lying; that moral principles don't change with society).
One of their favorite principles is matching actions to words. About four out of five Gen Zers said they would "stop buying brands and spread the word" about companies if they thought their campaigns were macho, racist, or homophobic. When asked how a Christian could appeal to them, Gen Z's first choice would be "seeing how the person behaves, allowing their actions to speak rather than using words to explain their faith to me."
When asked how a Christian could appeal to them, Gen Z's first choice would be 'seeing how the person behaves.'
In the church, "your outreach to the world has to embody the life of Jesus—it can't be all talk," Dentman said. "Gen Z is really sensitive to trying to make a difference in the world."
That means young people are "quicker to drop things that don't fit their perceived ideas of right and wrong," Kickert said. Their standards are sky-high, likely exacerbated by the curation they're able to do online. For example, dating apps let you sort potential matches by political party, race, geography, and alcohol consumption.
"You can filter out those who don't meet your standards," she said. "That extends to a lot of their thinking."
But Gen Z's desire for principled actions also means "loving the orphans and widows and the poor is going to draw Gen Z into the church probably more than it would've drawn earlier generations," Dentman said.
Loving the orphans and widows and the poor is going to draw Gen Z into the church probably more than it would've drawn earlier generations.
Millard recommends churches welcome college students with things to do—serving in children's ministry, welcoming visitors at the door, joining a home group, attending a men's breakfast.
"If you can cast a vision and let them know why greeting people at church is essential—it's meeting someone who is lonely and lost and giving them a place that feels like home and family—Gen Z will take the volunteer T-shirt and own it," Dentman said. "They're looking to make a difference."
Gen Z Isn't Great with Communication or Commitment
Ironically, the most connected generation in history is also hard to get ahold of.
Tips from campus pastors include setting clear expectations: Ask them to put their phone down in the meeting. Let them know that when you reach out to them, you'll need them to respond within a certain time frame. They may even need explanations about the repercussions of work not accomplished—for the past two years, COVID has erased many of their natural consequences at school.
"Don't take it as a sign of disrespect," Millard said. "Rather than getting frustrated, let them know what you want them to do."
Gen Z Is Missional
Eighty-two percent of Christian teenagers told Barna it was important to them to share their faith. They're serious: almost 80 percent have talked with someone about God in the last year. Doing so doesn't make them feel afraid or angry; instead, those conversations make them feel calm and peaceful.
"They have a zeal for the Lord," Millard said. "It's really exciting. . . . They want to share their faith, to talk to people, to be challenged, to walk into previously taboo conversations. They want to do those things."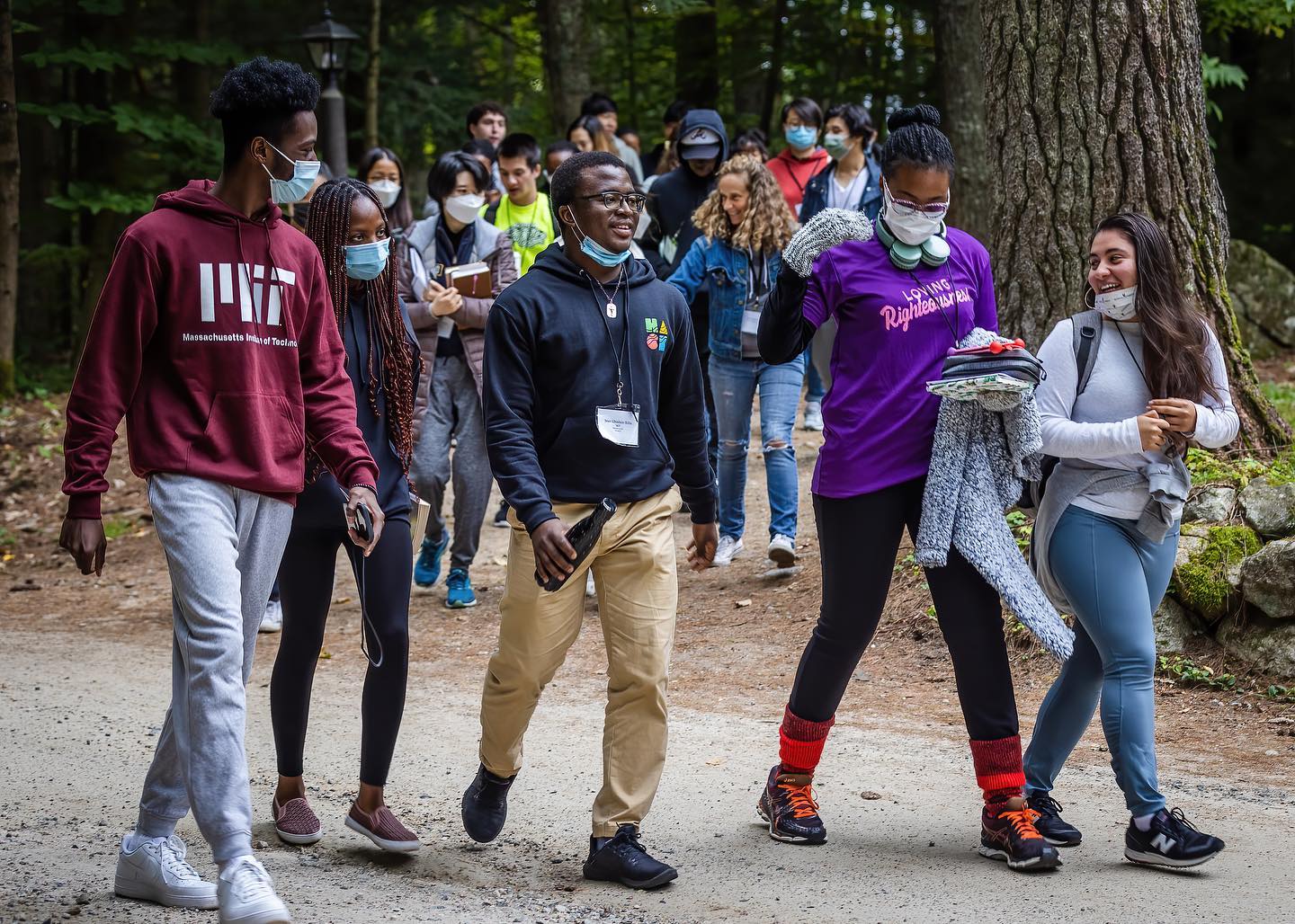 "This generation is our missionaries," Dentman said. "These students are coming up in a world that isn't Christian." While previous generations grew up in a Christian America and went overseas to find unreached people groups, Gen Z is "more equipped to reach a [post-Christian] United States, or the next generation, than anybody else."
Not only that, but they're able to go where previous generations can't.
"They're creating virtual worlds right now," Dentman said. "Back in the day, when the revivals were taking place, it was probably hard to get around without some Christian giving you a pamphlet or talking to you at the barbershop."
Today, it's easy to move around the web without ever running into Christianity, he said. "I think digital missions will be led by this generation. . . . God is doing something unique in this generation."
Millard sees a "huge opportunity for great kingdom work" in Gen Z. "I really do love this generation a ton. My work with them excites me for where the church is going."
His advice to older Christians: "Don't be afraid of their questions. Don't be afraid of their doubts. Just keep speaking truth."
Editors' note:
Every day, across the world, thousands of people type important spiritual questions into search bars on digital devices. They are looking for answers. Hope. Truth they can trust. We believe that the search bar is an important spiritual battleground. With your help we can make sure that those who are searching find gospel-centered, hope-filled, biblical answers, online for free. Would you join us?
Get a FREE eBook to strengthen your family discipleship!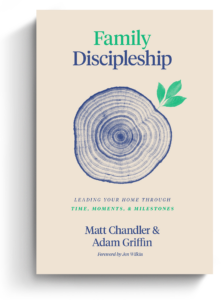 The back-to-school season is stressful for moms and dads. New rhythms of school, sports, and other extracurricular activities can quickly fill up a family's already busy calendar. Where do busy parents look for resources on discipling their family well? Aside from prioritizing church, what else can Christian parents do to instill healthy spiritual habits in their household?
Matt Chandler and Adam Griffin cover these questions and more in Family Discipleship: Leading Your Home through Time, Moments, and Milestones. And we're excited to offer this book to you for FREE as an eBook today.
Click on the link below to get instant access to your FREE Family Discipleship eBook now!