Editors' note:
The weekly TGCvocations column asks practitioners about their jobs and how they integrate their faith and work. Interviews are condensed.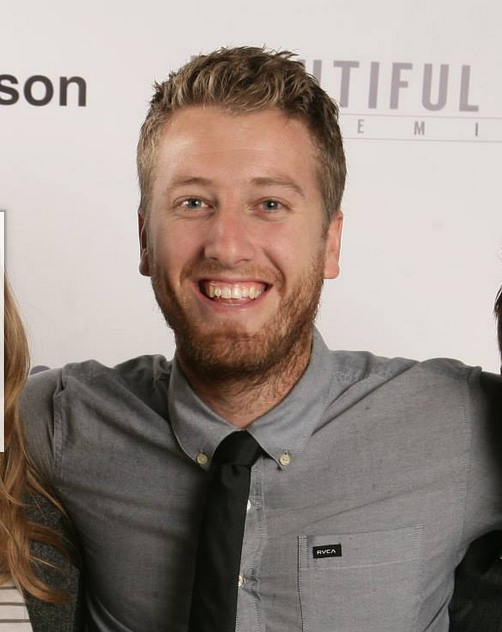 Eric Johnson is one of the founding filmmakers at Gorilla, a commercial and entertainment film production company working to embody the values found in stories they tell. They are the creative force behind For the Life of the World, a film series that applies an innovative approach to the intersection of faith and entertainment. The company is based in Grand Rapids, Michigan, where Eric lives with his wife and three sons. 
When you launched Gorilla, what were the problems you were trying to solve? 
I don't know if I would say we were trying to solve any problems. We just wanted to tell stories that reflected the values important to us. I grew up in a conservative evangelical community, where the range of media options considered "appropriate" was narrow, and the default reaction to social culture was often defensive. Even as a young kid, I just wanted to make better stuff. 
How do you go about doing this in your work?
I actually don't think it's all that complicated. As filmmakers, our primary goal is to entertain. The things we value and believe are inherent in the stories we tell. I don't think films should be used to patronize a target demographic and push them to a desired response. It's dishonest—whether your product is for Christian market or for teens who like vampire movies. We don't want to build a subculture around an agenda; we want to contribute better things to culture at large. We also don't want to deliver answers or solutions in a way that makes life seem simplistic or uncomplicated because that's not true to our experiences. We hope that our work inspires people, creates conversation, and helps people grow together.
Why did you start our own company rather than just work for one already at work?
There are lots of ways to become a filmmaker. Some people go to film school, while others skip formal training altogether. Every filmmaker has his or her own story that, of course, involves a lot of talent and hard work, but also a fair amount of luck or, we might say, providence.
I had two seemingly competing desires—I wanted to work in an industry that was based largely in Los Angeles and New York City, and I loved my community in Grand Rapids. As we explored the idea of creating a collaborative here in western Michigan, we discovered that creativity could be found everywhere, and technology could allow us to be based anywhere. So we founded Gorilla.
What are some distinctives that mark your work?
The difference is perspective. I've seen a lot of films created at the expense of the people involved—elevating the product over those who contribute to its process. To me, this is counter-intuitive. I believe that to make films that are inspiring, my first responsibility is to respect and inspire the community of people directly involved. When we started, an angel investor helped us purchase a large amount of film equipment we could not afford. This act inspired us to build a company on the same ethos. What's amazing is not just that it's fulfilling; it's also economically viable. It's a holistic value that can't be quantified on a spreadsheet, but is now integral to our mission: "When you give things away, you don't lose them." This has become key to our work.
Instead of getting our own office, for example, we decided to share space with about 30 other filmmakers. This collaborative approach makes creating films in a small market like western Michigan a possibility—engaging a full range of talents and disciplines in hopes of lifting the tide for everyone. We are still growing and constantly aware that we have so much more to learn, but I'm really happy with the way we're evolving. We want to be a company that is a light for our city. In the words of For the Life of the World, we believe that "all is gift" and want to offer our work as a gift to the world.
Get a FREE eBook to strengthen your family discipleship!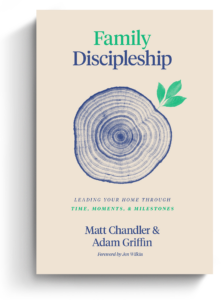 The back-to-school season is stressful for moms and dads. New rhythms of school, sports, and other extracurricular activities can quickly fill up a family's already busy calendar. Where do busy parents look for resources on discipling their family well? Aside from prioritizing church, what else can Christian parents do to instill healthy spiritual habits in their household?
Matt Chandler and Adam Griffin cover these questions and more in Family Discipleship: Leading Your Home through Time, Moments, and Milestones. And we're excited to offer this book to you for FREE as an eBook today.
Click on the link below to get instant access to your FREE Family Discipleship eBook now!