Odds are that even if you've heard of Sioux Falls, South Dakota, you've never been there.
If you did visit, some things wouldn't surprise you. The small city of around 200,000 is surrounded by miles of fields and farms, vulnerable to tornadoes and flooding, and is struggling—as you may have heard—with methamphetamines.
But it's also one of the country's fastest-growing towns, thanks mostly to business-friendly tax rates and low unemployment. It's surprisingly diverse—nearly 40 percent of public school students are non-white. (The city council voted unanimously last month to continue allowing refugee resettlements.) And James and Deborah Fallows reported in their 2018 book Our Towns that people in Sioux Falls feel life there is safe, modest, and easy to love.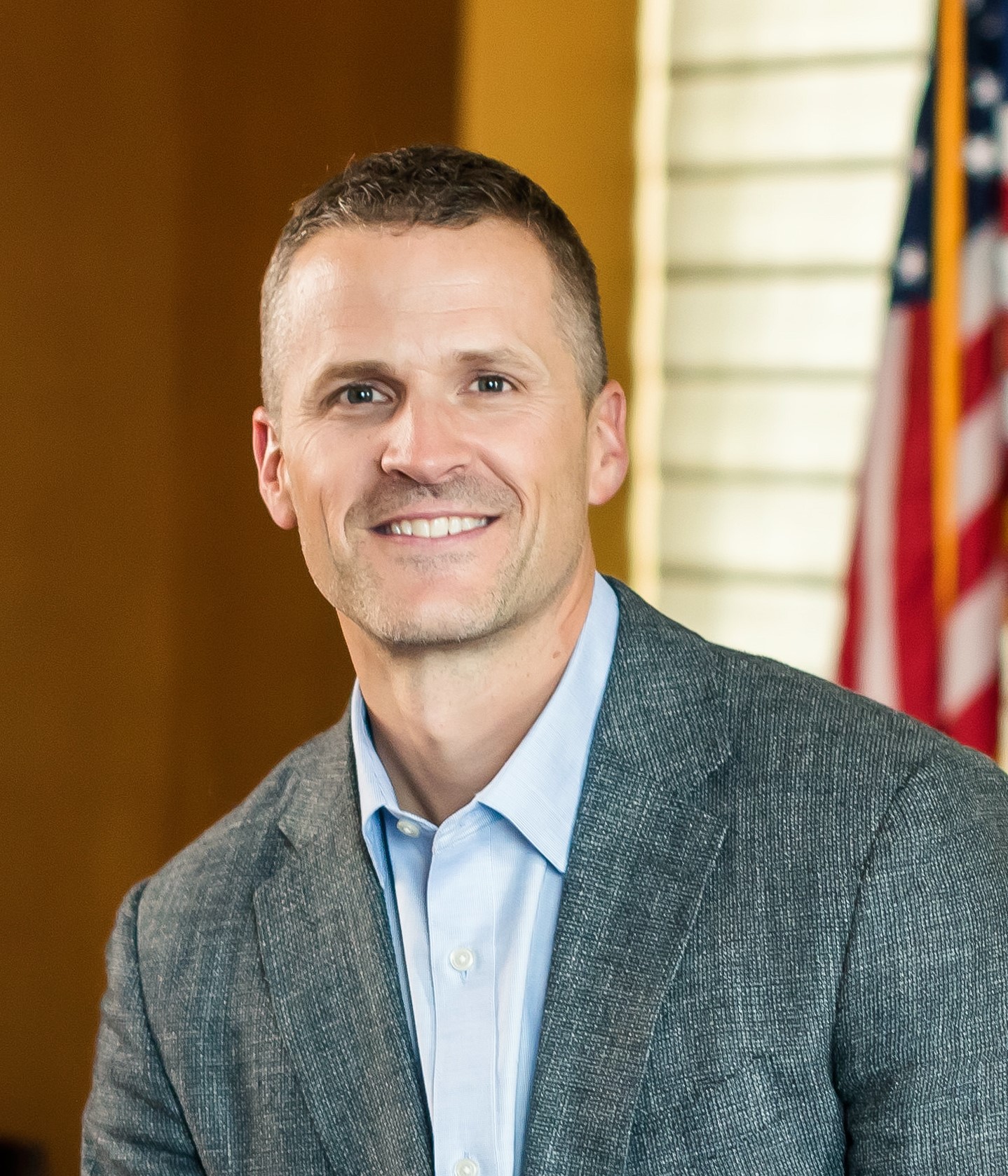 In May 2018, those people voted in Paul TenHaken as mayor. Ever since, he's been busy reorganizing bus routes, continuing downtown development, and sharing his faith.
"Thank you for an amazing few days, Mission-Haiti. God is at work!" he tweeted in January.
"I had the honor of addressing an amazing group of ladies at the Women Ignited by Faith event this morning," he wrote last September.
"'Unless the Lord watches over the city, the guards stand watch in vain.' – Psalm 127:1," he tweeted twice in the fall, on either side of a night when three tornadoes ripped up the city.
He's so open about his faith that people in his inner circle have cautioned him to hold back a bit. (He said no.) He's heard some people joking about getting a youth pastor for a mayor.
"I'm a man of faith," he said. "That's where my heart is. I like that people know that about me."
TGC talked to TenHaken about how to love our neighbor through politics, how his mission trips to Haiti affect his ability to govern, and how he sees God working in Sioux Falls.
---
Did you always want to be in politics?
No. I hate being called a politician. God made it clear that this is what he wanted me to do, and I was like, Lord, anything but this, please. But I was praying a lot, asking God where he could use me, and it kept coming back to this mayoral race.
So I decided to sell my business and run. I was kind of expecting to lose because there were some very good candidates running. So I thought, Oh, I'll just run with integrity and use it as a platform to talk about my faith. And then after I lose, I'll do whatever God wants me to do next.
Then I won. It'll be two years in May.
How can we love our neighbors through politics?
First, stop talking about politics online. Delete your Facebook account, because it makes you think differently about people based on the smallest thing they post. It creates relational divides. I've seen so many relationships and friendships broken, and so many tense situations explode, because people live in an echo chamber online and don't want to listen to other opinions.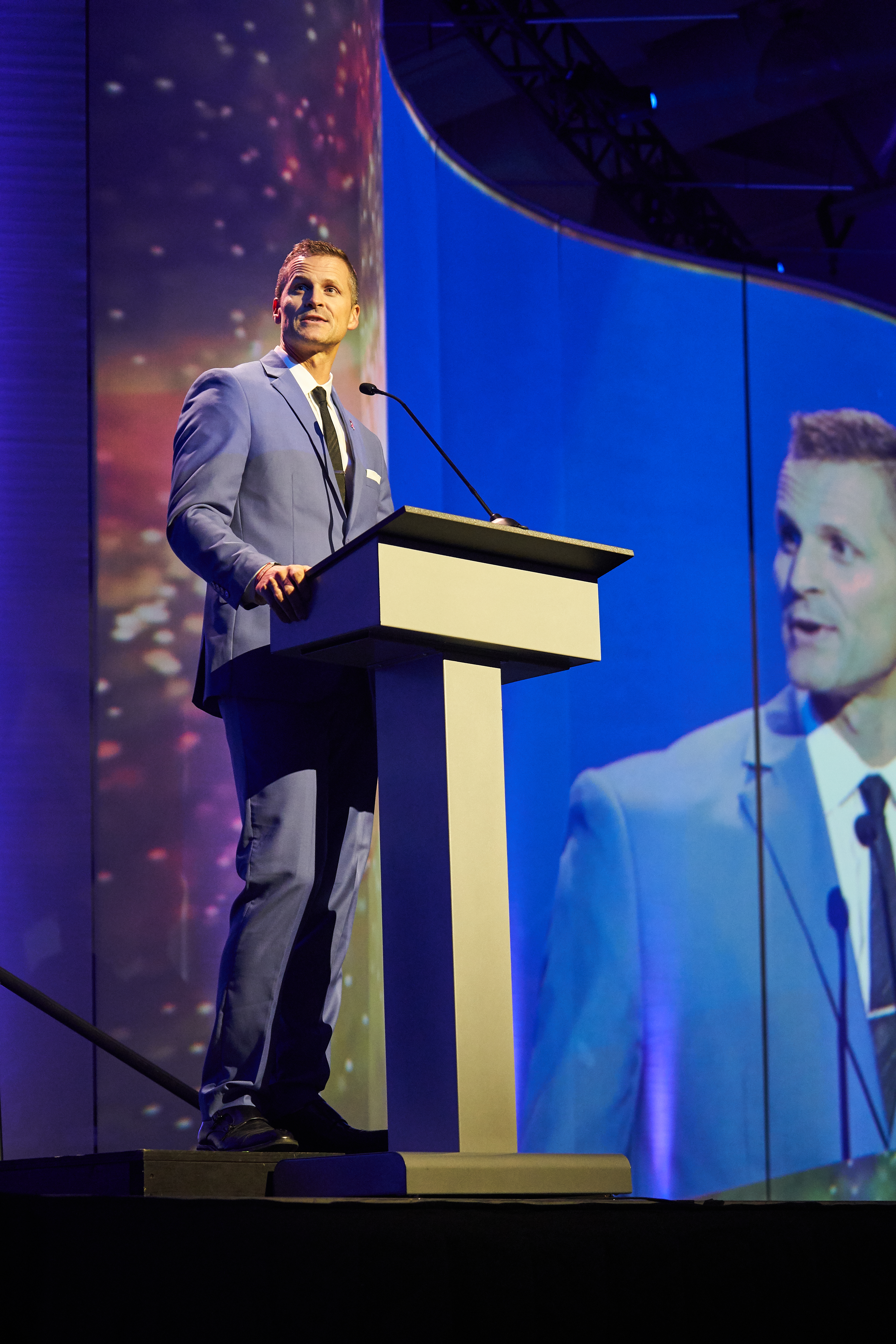 Second, get involved. God put us here to serve, to speak the truth in love, to reach people we're not reaching right now. People will make their avatar pink for breast-cancer awareness, for example, but that's not doing much to actually help that cause. Get out there and get involved.
I've seen so many relationships and friendships broken, and so many tense situations explode, because people live in an echo chamber online and don't want to listen to other opinions.
One example: I keep coming back to the need for stronger relationships. We have a lot of single-parent homes and immigrants and a growing meth problem—so we've got people coming out of jail. No one is walking alongside these people, helping them. All those different demographics need mentors. And that's a message I can take to the community, because people are always asking how they can help. A few weeks ago we launched a mentorship program, through which we're hoping to connect 5,000 mentors with these demographics by 2026.
Another example: Today the wind chill is negative 30. It's brutal. So yesterday we saw the forecast coming, and I decided all our public transit would be free. Something that simple shows compassion and that a city notices, cares, and has empathy for those in tough situations. No one should have to walk today because they can't afford a ride.
You've been making annual mission trips to Haiti for years. How does that affect the way you lead Sioux Falls?
It makes me a better people-noticer. The people you'd normally drive past, particularly those in more vulnerable populations—I notice them now. I wonder about their story, why they're here, why they're not wearing long sleeves in the winter. It makes me want to help more.
At the same time, it can make me a bit calloused, because the problems we have here are small compared to someone waking up in Haiti, for instance, wondering what they're going to eat that day. Even the poorest people here can stay in free shelters and get free hot meals every day.
How do you see God working?
I see him in the Scripture passage, "To whom much is given, much will be expected" (Luke 12:48). That really resonates with me. God has given me a huge scope of responsibility. I don't ever want to look back on this and be like, Hey, God, I was kind of a lukewarm Christian in the chair, but I had to be because I didn't want to offend anybody.
That's not acceptable. You need to be bold in your faith, to show love as he does. He's working on me to go to him on my knees with every decision, because he's in charge of this city; I'm simply the current steward.
When you think of it like that like that, it's a heavy responsibility—and a lighter one at the same time. Because if I know I prayed about something, and thought about it, I can go to sleep knowing it was the right decision. It might make some people angry, but at the end of the day, it was what God wanted me to do.
As our nation loses its cultural Christianity, how will that change things for Christians working in politics?
Everybody—Christian or not—wants a leader with a core set of beliefs, a leader of character. I believe I've gotten to the point with people where they realize, "Paul's an outspoken Christian, but that doesn't mean he's going to bring hate to our city. He is a compassionate leader."
The only way they get past that is by seeing your actions. "The proof is in the pudding," as they say. So now people are seeing, "Okay, maybe this guy isn't so bad after all. He's a Christian giving out free bus rides to the poor in our city."