Nearly 30 years ago, Capitol Hill Baptist Church (CHBC) was falling apart. Abandoned cars sat in a parking lot surrounded by a drooping chain link fence. Exterior signs were rotting and falling off. The pricker bushes around the property—planted to keep the homeless from sleeping in the yard—trapped beer bottles and trash.
The neighborhood—indeed, the city—hadn't fared much better. As white flight drained the city of wealth and stability, drug use and crime rates rose. By 1991, The Washington Post headlines read, "Violent Gangs 'All Over City,' D.C. Chief Says" and "D.C. Sets Homicide Record."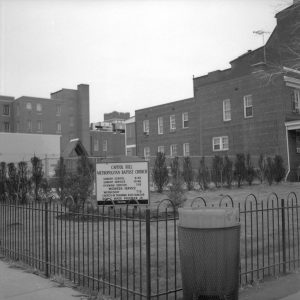 And then, in 1999, Anthony Williams was elected mayor. Over eight years, he'd help bring billions in investments to the city. At the same time, the expanding administrations of presidents George W. Bush and Barack Obama added jobs. People began crowding in—last year, the city's population exceeded 700,000 for the first time since 1975.
Today, the average D.C. home is worth $581,000, up from $136,000 in 2000. Violent crime has dropped. Along with drug houses and abandoned lots in previously under-resourced neighborhoods, you'll find new condos, Starbucks, and frozen yogurt shops.
Between 2000 and 2013, about 40 percent of the city gentrified, making D.C. the most "intensely gentrifying" city in the country. (San Diego was next with 29 percent.)
At CHBC, the garbage is gone—and so are the pricker bushes. More than 1,000 people a week show up to worship under the leadership of senior pastor Mark Dever. On the once-abandoned parking lot, the church plans to put up houses for pastoral interns.
But being a gospel-preaching church in a rapidly gentrifying city isn't all yoga classes and espressos.
"It's really hard," said pastor Thabiti Anyabwile, who worked at CHBC before planting in an under-resourced—and now rapidly gentrifying—area a few miles away. More than 20,000 African Americans in D.C. were displaced from their homes between 2000 and 2013.
Anyabwile is wrestling with how accelerated economic change is affecting his neighborhood—and is trying to help others do the same. Because as more cities gentrify, more local churches are wondering how to respond.
That's difficult enough for an established church like CHBC. It's even trickier for those planting brand-new "center churches."
Trouble with Gentrification
Over the past 50 years, gentrification—first named for the way "middle-class liberal arts intelligentsia" raised the financial and social status of parts of London in the 1950s and '60s—has swept across the United States, especially in Portland, Minneapolis, Seattle, and Washington, D.C.
Those cities were identified by Governing magazine, which defines gentrifying areas by first finding a city's tracts with the lowest median household income and home value, then figuring out the growth of median home values and number of adults with bachelor's degrees. If your area moved from the bottom 40 percent to the top 33 percent, you're officially gentrified.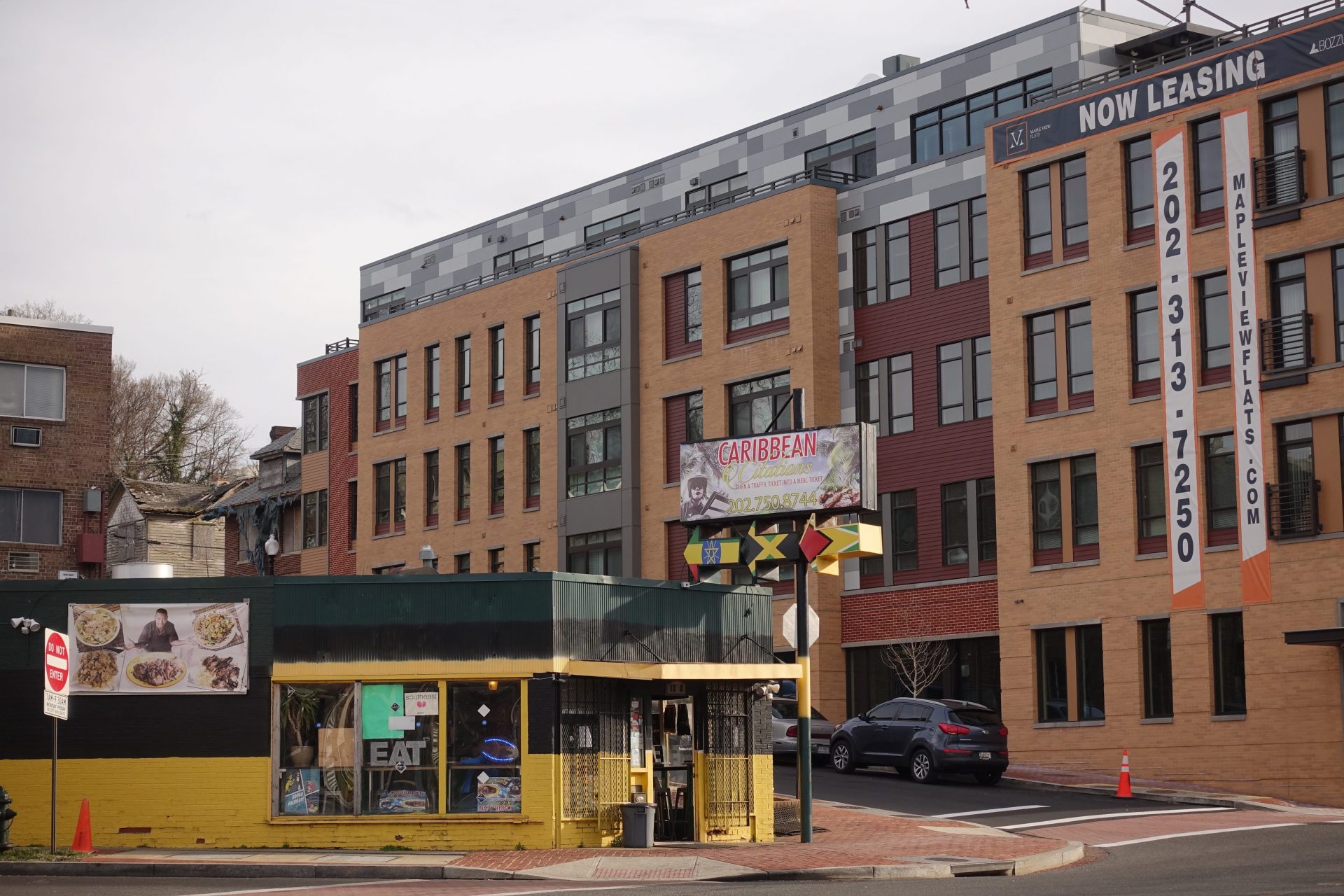 "When we moved here, our community was 92 percent African American," Anyabwile said. "We were known in D.C. as the community with all the bad statistics—high crime, low unemployment, high number of single-family homes, low educational attainment."
History had pummeled Anacostia twice. First were the riots following the assassination of Martin Luther King Jr. in the 1960s, which "turned this community from being a working, middle-class, diverse community to an all-black community almost overnight," Anyabwile said. The other was the crack epidemic of the '90s.
"In some respects, the community hasn't recovered from those," he said. You can see it—the "no trespassing or dumping" signs taped on boarded-up storefront windows. The payday lending place on the corner. The bars on the doors and the broken blinds shoved up against the windows and the garbage caught in the fence.
But there's also an enormous amount of new construction. Condos going up along the riverfront are draped with "Have It All" and "Now Leasing" banners. A Starbucks is moving in, and a Chase bank, and a Whole Foods. In December, the president of the Anacostia Economic Development Corporation told reporters that the area "is a gold mine."
"If you talk to homeowners, they're happy for redevelopment," Anyabwile said. "They're happy for new restaurants, happy for the amenities, happy to see property values go up."
But higher rent also squeezes out those who can't afford the rate hikes. Rising property values means rising property taxes, which sometimes push out longtime homeowners. And predatory practices sometimes mean a homeowner will sell for far less than the property is now worth.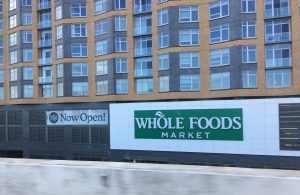 Gentrification also changes the social fabric of a neighborhood, said Mike Kelsey, a campus pastor at McLean Bible Church. He lives outside the city limits, but his father and grandfather both pastored in D.C. proper.
His grandmother still owns a home in D.C., in the same neighborhood where she and her late husband raised their family. Her neighbors used to be her friends and their families; now they're young white professionals who stay inside or wear earbuds on their commute. The network of people who borrow ingredients or watch each other's children or mow the lawn for the elderly is disappearing.
Another problem is the power that comes with money. When newer residents wanted bike lanes and longtime residents opposed them, the bike lanes were put in. (Churches especially protested, worried about losing parking spaces.) Double parking on the street or in the alley during church was allowed until new residents objected. When gentrifiers pushed against the noise-restriction exemption for church bells and worship music, the city commissioner took it to the attorney general. (The attorney general sided with the churches.)
In 2015, for the first time, a majority of black residents in D.C. told a Washington Post poll that "redevelopment" was "mainly bad for people like [me]."
"What's bad about gentrification isn't change per se," said pastor Duke Kwon, who moved to the gentrifying Columbia Heights neighborhood in 2004. "It's when economic, social, and cultural change happens inequitably—when social change either produces or deepens injustice."
Historic Black Churches
For many of D.C.'s historic black churches, the changes are worrisome.
"The black church history is so rich," Kelsey said. "There is a very real skepticism and resistance [among pastors of those churches] toward the incoming population. And I think it's legitimate and understandable. They're like, 'We've been here all this time, and you show up and there's noise ordinances and parking restrictions and irresponsible development practices that displace a lot of our elderly.' There's a weariness when you talk to people like my dad and other African American leaders in the city—particularly pastors."

Some black churches have moved out to the suburbs, drawn by their moving congregants and the possibility of unrestricted parking. Others stay and watch their congregations shrink, pressed out by higher rent or a good price for their home. One study suggested that around 25 percent of D.C. congregations have closed between 2008 and 2018.
A few months ago, Kelsey asked a room full of African American pastors if they see a role for the black church in raising up leaders for multicultural churches.
"What surprised me most was the general consensus in the room was 'probably not,'" he said. "[Black pastors] have tried to sing different songs and build partnerships with different organizations and gone on the street to meet new neighbors. But generally speaking, as Dr. Korie Edwards's research shows, in order to have a multiracial church, people of color usually have to join predominately white churches. White people will not typically join black churches."
It can feel like generations of gritty, gospel-preaching, prison-visiting, orphan-caring work is being pushed aside in favor of something newer, whiter, more expensive, Kelsey said. And that can be exacerbated by inadvertently insensitive messages from new pastors that "God is doing something new" in the city, or that the area is finally "coming to life" spiritually.
Because as the city draws new people, it also draws church plants.
Church Plants
Seven years ago, "there was really only one church [in D.C.] that considered itself in cooperation with the SBC," Baltimore and D.C. city missionary Clint Clifton said. It was CHBC.
Since then, 13 new SBC churches have been planted.
"It's a tough balance," Anyabwile said. "We certainly feel the driving class tensions on which gentrification is based. So it means accounting for the way class quietly influences everything—from the language level of sermons to introductory questions like 'What do you do for a living?' to offering appeals to frameworks for leadership in the church. But that accounting has to be checked for sinful favoritism. We want to avoid dividing the body of Christ in a way the Lord does not, and we want to be intentionally inclusive in a way that considers the needs of all God's people."
In the last seven years, the Southern Baptist Convention has planted 13 churches in Washington D.C.
He emphasizes "teaching on preferring and considering others (Phil. 2:3–4) along with teaching on the proper use of freedom to serve others without violating conscience (Rom. 14–15)."
That's important, because churches find all types of ways to address gentrification. Some advocate for public policy to protect residents—Washington D.C. offers assistance for first-time homebuyers and requires 10 percent of development (of 10 or more units) be reserved for affordable housing.
Other churches are buying properties and making them available for people in the community. (CHBC is building 10 units for pastoral interns and visiting missionaries who wouldn't otherwise be able to afford D.C. rent.) Still others offer job fairs or rent assistance.
"There are a myriad of ways to get involved," Anyabwile said. "You just have to know what's out there."
What's Out There
One of the best things a church planter can do—especially in a changing urban environment—is learn the area's history.
Kwon came to D.C. a decade before Anyabwile planted ARC—first pastoring at Grace Downtown, then planting Grace Meridian Hill in Columbia Heights. Like Anacostia, the area was ravaged by riots in 1968 and the crack epidemic in the 1980s and '90s.
During those challenging years, numerous African American families remained in Columbia Heights and called it home, Kwon said. The neighborhood "was socially and economically depressed for decades. The so-called 'turnaround' began with the city determining to open up a metro station in 1999 and planning a number of local economic development projects." Today, million-dollar homes sit among low-income housing. The population is "quadrivial," which means split among white, black, Asian, and Latinos.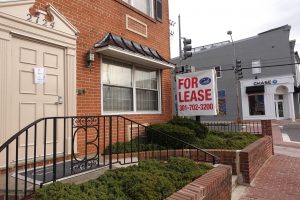 "As a new church plant, we'd chat with folks about what they love about the neighborhood, and one of the most common comments was its diversity," said Kwon, who was attracted to Columbia Heights by the same thing. "Still, you can find yourself with a rich mix of folks but also increased tension and socially created segregation."
Where Anyabwile focused on the native D.C. population, Kwon's plant attracted mostly young professionals from a variety of racial backgrounds, especially at first.
"I'll be the first to say this continues to be a challenge for us," he said. "We are committed to being and becoming a reflection of the neighborhood. We know we have a long way to go in a lot of ways."
As a Korean American, Kwon knows he looks like the gentrifier he technically is. "We always tried to grow in wisdom of how to be aware of that . . . to grow in our cross-cultural awareness and skills when it comes to building relationships with our black neighbors or in understanding why not everyone in the neighborhood is going to be excited to meet or see us."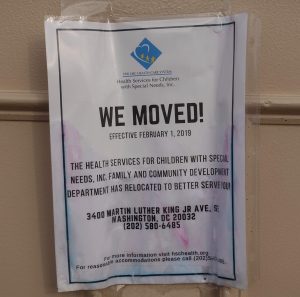 He tries to balance serving the original residents with honoring their dignity. Grace Meridian Hill hosts a neighborhood festival every spring, "a way to gather the local community in a way that doesn't draw attention to ourselves but provides space for neighbors to enjoy one another."
The church has also formed ministries with "a high degree of emphasis on building relationships." Members work with youth at a local rec center, tutor students, lead Bible studies, and coach sports.
"The goal is to equip people to see that ministry happens every time they walk down the block or have an encounter with a neighbor," Kwon said. "It starts with whether you're attentive to the practical needs of your neighbor next door. It's even how you even carry yourself in regards to body language, which is an inevitable way you signal a sense of belonging and entitlement or a posture of learning and service."
For example, Kwon always slows, makes eye contact with, and greets his elderly neighbors. He lingers with his family on the porch or front yard, making himself available for conversation. He asks for the stories of the neighborhood.
That's the type of new neighbor Kelsey wants for his elderly grandmother.
But the effort can be difficult even if you're a longtime resident. It's harder if you're new. And it's even harder if you don't plan to stay around.
Short-Term Roots
D.C. is an especially transient city—between 2014 and 2015, it ranked fourth out of 50 metro areas in people moving out. And they're coming in just as quickly. At CHBC, 20 percent of the congregation left in the last year, while 50 percent are new in the last three years, CHBC associate pastor Jamie Dunlop wrote. "[I]t can feel like hugging a parade."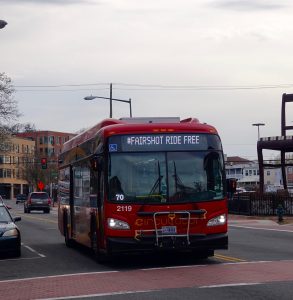 Part of being a disciple of Jesus means following him to the margins and encouraging your congregation to do the same, Kelsey said. "Even if we're only here for a short period of time, we should put down roots. Put others' interests ahead of our own. Look out for the most vulnerable."
McLean Bible has sought to build partnerships with established D.C. churches as well as financially support D.C. church planters. At Grace Downtown, where the motto is "in and for the city," history professor George Musgrove spoke recently on D.C.'s racial history to help the church understand its context. And CHBC created an entire Sunday school course on neighboring.
"Gentrification isn't going to stop," Kelsey said. "We can be a city set on a hill, where people say, 'Man, the people that are discipled in this church live in a radically more countercultural way—even in transience—than other residents. . . .We sacrifice because of a different mission and purpose."
That's true whether a church ministers to everyone in their neighborhood, actively wrestles with gentrification, or follows those leaving to their new location.
"The church is uniquely positioned to love both the gentrified and the gentrifier," said CHBC pastor Isaac Adams, who helped lead the church's neighboring class. "We're oriented toward God and toward our neighbor. We're here to be faithful."
"With the gospel, there is always hope," Kelsey said. No matter the church, and no matter the neighborhood, "God gives us the resources to do everything he calls us to do."