Karen broke up with Carl before they were even officially dating.
The two were close friends, but he'd started dropping hints to mutual friends that he liked her. When they grabbed a bite to eat together, he always picked up the tab. He'd even paid for some of her seminary books.
But he was quite a bit older—60 years old to her 40. She was a student, and he was not only a professor, but a dean at her seminary. And because he was a visiting faculty member, he didn't live in her community. She just couldn't see herself with him.
So when he was in town to teach a class, and asked her if she'd want to grab a bite at the Chinese buffet, she was ready for the talk. He was not. ("I was like a lamb to the slaughter," Carl said.)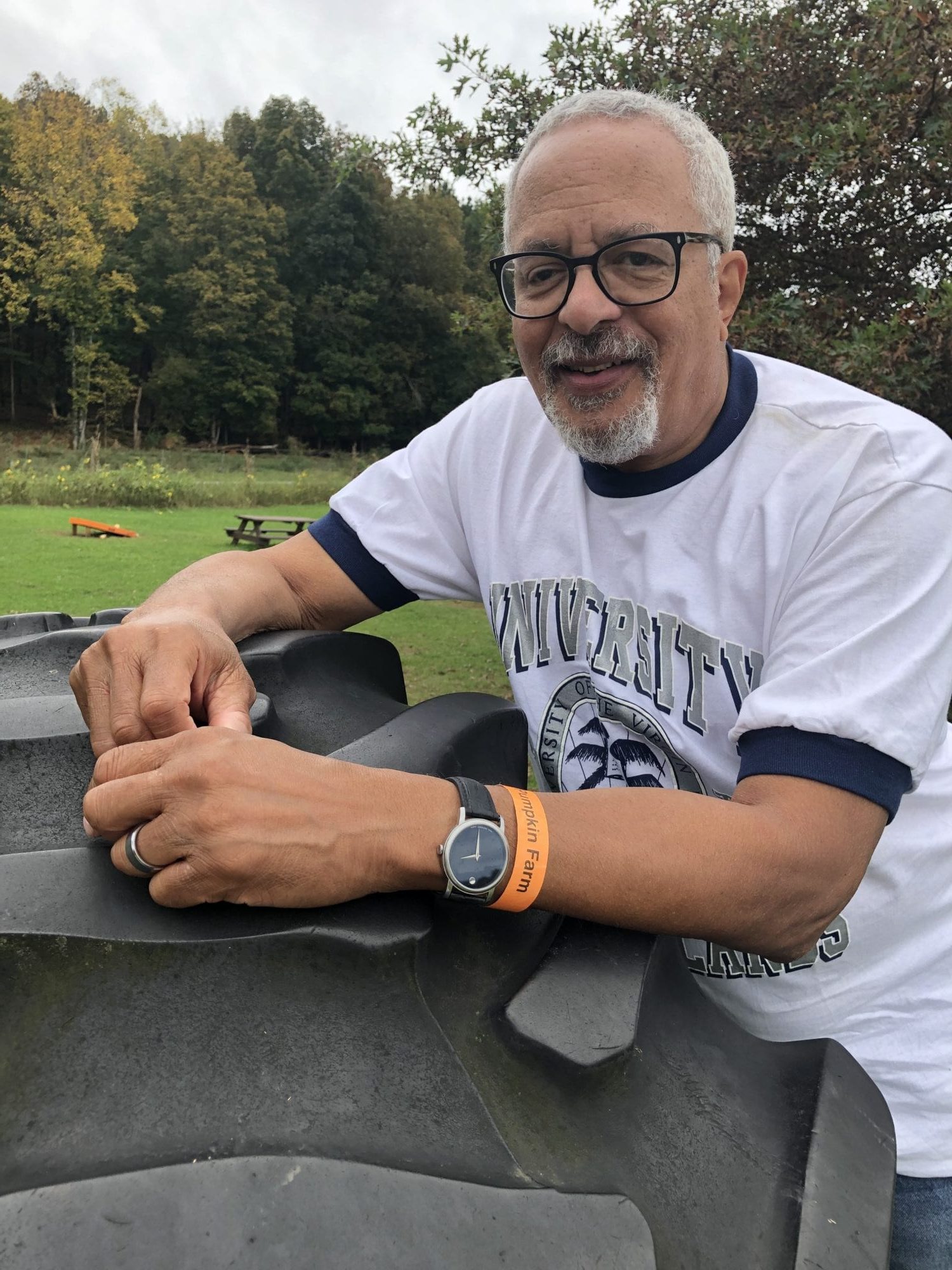 "Look, people are getting the wrong impression," she told him. "They're starting to think that we're together, and we're not. You need to understand that we're friends, and that's all we'll ever be."
Carl was gutted. He'd liked Karen for a while, and for him, that was a big deal. His first marriage was destroyed by severe mental health issues––after 17 years, his wife left him and their two small children. He raised the kids alone for 20 years, so careful around women that he didn't let any get too close.
But in Karen he saw not only beauty and brains, but a love of the gospel and a heart for others. Their thoughts seemed to fit together—from the beginning, they could finish each other's sentences. He watched her give a lecture in his apologetics class and thought, Gosh, together we'd have incredible kingdom potential.
Maybe you already know the ending of this story—or if you don't, you can surely guess. This year, Carl and Karen will celebrate 10 years of marriage. They still finish each other's thoughts, but now he listens to her practice her speeches, and she gives feedback on his writing projects. Their home has transformed into a version of L'Abri, open to thinkers and writers and do-ers who want to research (the Ellis library has grown to 3,000+ titles) and dream and talk. (One example: Justin Giboney and others honed the AND Campaign at their house.)
"Our kingdom potential didn't just double," Karen told TGC. "It expanded exponentially."
Carl Francis Ellis Jr.
Carl grew up in Gary, Indiana, just outside of Chicago. He went to a historically black university during the late 1960s, nearly got arrested over the Vietnam draft (although it wasn't his fault), and was working in campus ministry when his wife got sick.
"I loved my wife," he said. And he was committed to her, even when she began exhibiting symptoms of bipolar disorder. For 15 years he did his best to hold things together.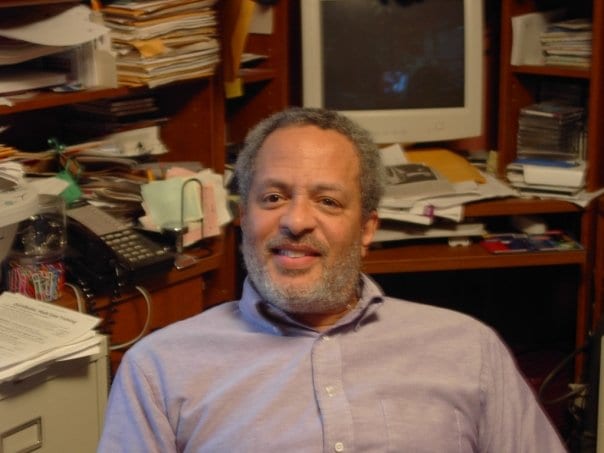 "In those days, doctors didn't understand, diagnose, or treat mental illness as well as they do today," he said. Counseling wasn't effective. Hospitalization was a little better, but temporary.
"I hospitalized her five times," he said. "On the fifth time, she decided to leave." She filed for divorce, leaving Carl alone with two young children. For the next 20 years, he made meals, cleaned the house, and went to parent-teacher conferences alone.
"I loved being a dad—it was great," he said. He was good at it, also functioning as a father for the fatherless friends of his kids. That was attractive to women, but he wasn't looking for anybody special.
"It was like I had a maze in front of my heart," he said. Nobody could make it through the scarred labyrinth.
'It was like I had a maze in front of my heart,' he said. Nobody could make it through the scarred labyrinth.
Along the way, he'd studied under Francis Schaeffer in Switzerland, earned masters and doctoral degrees related to theology, and taken a job as the dean of intercultural studies at Westminster Theological Seminary (WTS).
"One day I was on my way to my office, which was in the library, when Bill Edgar called me over," Carl said. Edgar was a colleague, and wanted to introduce Carl to a new student named Karen. He wasn't matchmaking—if you ask him now he can't even remember making the introduction—but simply connecting a minority student with a professor who could support her.
Karen Angela Bishop
Karen grew up in Baltimore, falling in love with theater in high school. She was talented enough to study at Yale (where she came to faith), act in regional theaters all over the country, play a main character in a musical at the Kennedy Center, and show up as a recurring character on FOX's New York Undercover. She was hosting a morning show on PRAISE 106.5 in the Pacific Northwest when she decided to apply to seminary.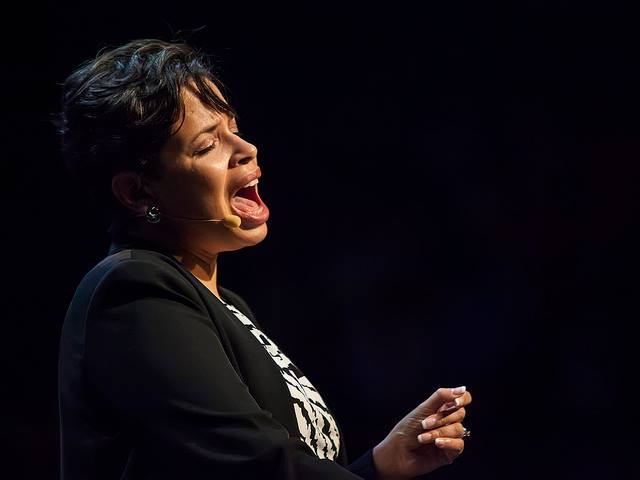 "[Former WTS professor] Clair Davis encouraged me to apply at Westminster," she said. She liked Davis a lot—he'd told her that it was all right to hold in tension her desire to be married and her contentment with being single. "I always felt like I had to choose, but he said, 'No—you can do both at the same time.'"
So she packed up and headed to Philadelphia, where she met Carl in the library. Since she was a minority student, and he worked with minority students, they scheduled a meeting.
"It went so well," Carl said. "I thought, My gosh, it's been a millennium since I've been able to talk to someone like this. Too bad she's only 23."
A few meetings later, she referenced the Watergate hearings.
"Watergate? What are you talking about? You weren't even born yet,'" he told her.
"I'm older than I look," she told him. "I'm in my 40s."
Right then, "I got the vision," Carl remembers. He beelined back to his office to check the seminary handbook for dating policies. To his joy, there weren't any relevant restrictions.
But Karen didn't get the vision. At first, she figured he was married. Later, she didn't want to be the girl dating the dean—it felt inappropriate.
They stayed friends. She didn't take any of his classes, but did TA a course for him. When the seminary couldn't pay her, he paid her on his own. ("He slips me this envelope full of cash like it was a drug deal," Karen remembers.) Once he paid for her books. More often, he'd take her out for a bite to eat. He started telling people he liked her.
When the winks and elbow nudges started coming from folks at church, she knew she was going to have to talk to him. So when he called to see if she wanted to catch up over dinner, she was ready.
Reputation
After the "we're just friends" conversation at the Chinese buffet, Carl and Karen spent an awkward nine months avoiding each other. He tried to tell himself she wasn't that great. She started to miss him.
"I realized during that time—hey, wait a minute: he's a really great guy who was a good dad, loved his family deeply, and more importantly, loved the Lord," she said. "He had stayed faithful to the Lord, to the covenantal story, to the biblical text, and to his family, even after all he had been through."
Karen had a long talk with the dean of women students, who knew both their stories. She encouraged Karen to get in touch with Carl. Karen had already written a letter, so she scrounged for an envelope—all she had was a square one—and mailed it.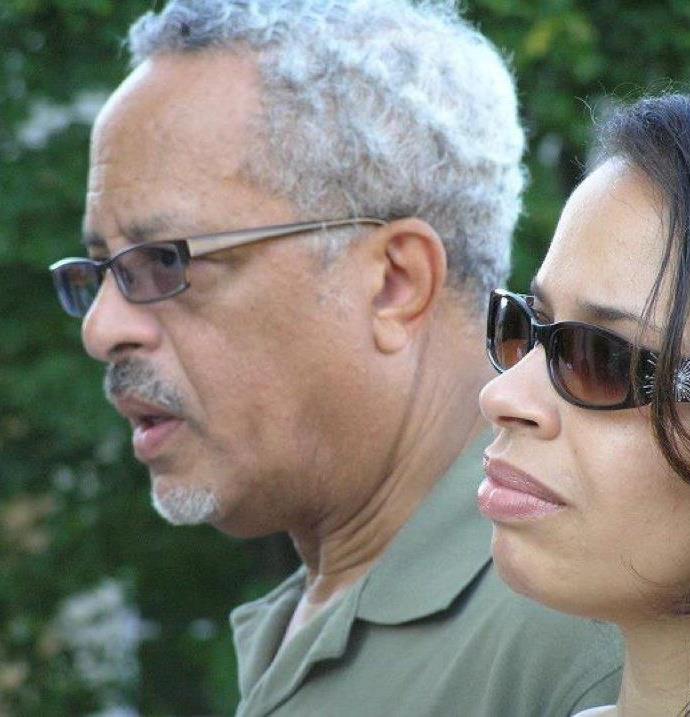 When Carl saw the envelope, his heart sank. He knew what came in square envelopes—wedding invitations.
"So I'm opening this letter, thinking, Okay, there's no tissue paper. That's hopeful," Carl said. The words only took up half the page: she didn't want to intrude if he was dating someone else, and she didn't want to complicate his life, but she thought if they got together, they'd have some kingdom potential. She wanted another chance to answer him differently about his interest in her, but if that wasn't possible, she would be content just to be friends again.
He grabbed the phone and called her. They started dating, but very carefully.
"I had trouble figuring out what was appropriate," Karen said. "He wasn't allowed to come up to my apartment because there were students and people from my church who lived in our building. His coming and going would have looked weird. I kept thinking about that Scripture, 'Let there not be a hint of sin among you.'"
During one date at an open-air restaurant, another Westminster professor came strolling down the sidewalk. Like lightning, Carl and Karen ducked down into their menus. "I was really conscious of how things could be misinterpreted," Karen said.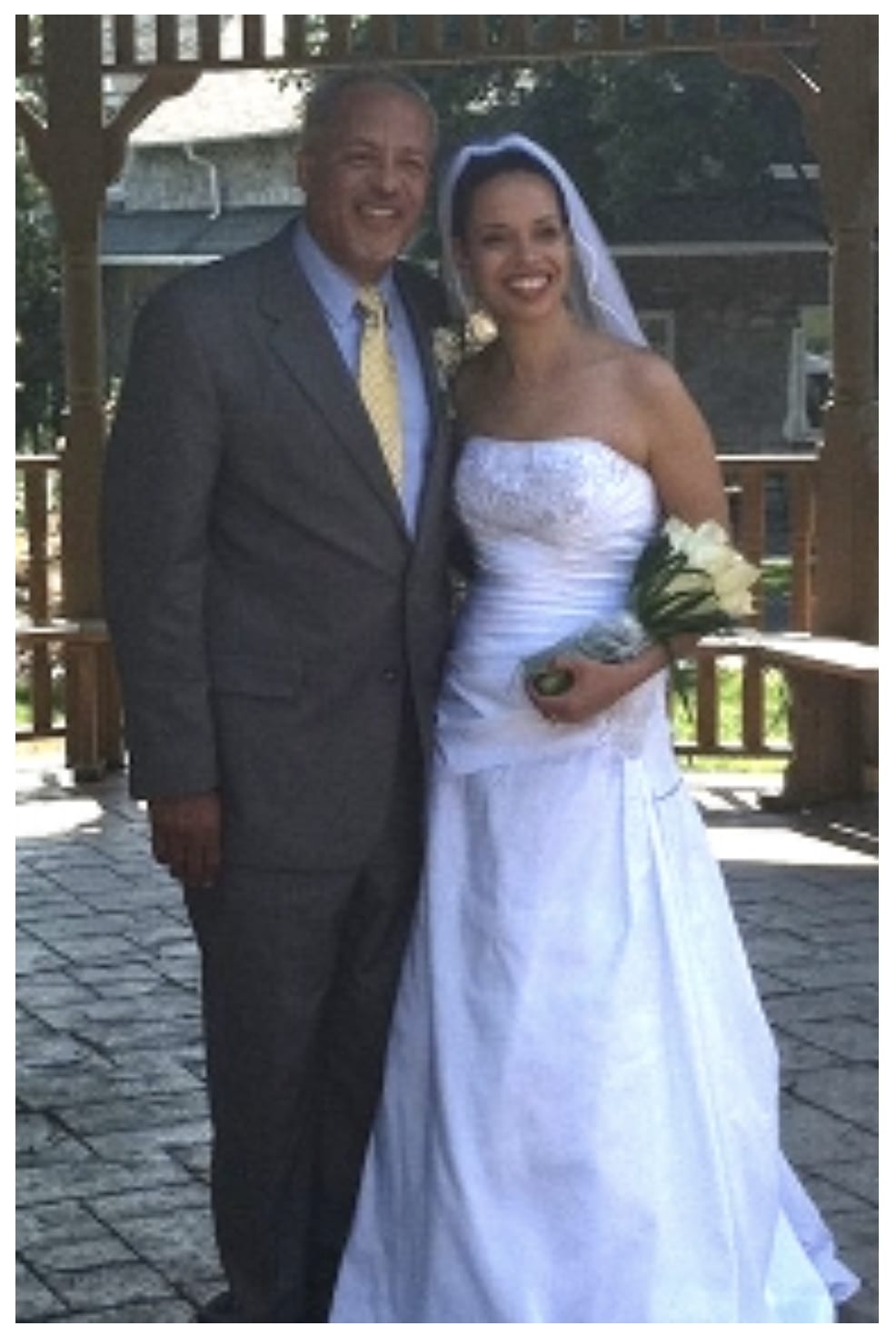 After nine months, he asked her to marry him with a ring and a "Will you?"
"Will I what?" she challenged. "Let's just be clear here—what exactly are you asking me to do?"
"Will you marry me?" he finished. She said yes, then cried until the whole front of his T-shirt was wet. They prayed together, then called their friends—some of whom didn't even realize they'd been dating.
Bill Edgar, who introduced them, handled their marriage counseling.
"Bill gave us a good, biblical foundation, and most valuably told us the difference between quarreling and fighting," Karen said. "Fighting is where you want to hurt the other person at their core; quarreling is disagreement. Everybody quarrels, including us. And he gave us wise skills to work through those disagreements."
Carl and Karen were married three months later, in the president's garden on Westminster's campus. Edgar officiated their wedding. "I was incredibly honored," he said. "God has done a good thing."
Kingdom Potential
Edgar and Carl have been friends for years—they met at L'Abri in Switzerland in 1971. Today, Carl and Karen remind Edgar of Francis and Edith Schaeffer.
"They really work together," he said. Especially in the academic world, "they each make unique contributions, but they're complementary. . . . It's really a double whammy. It's wonderful to see."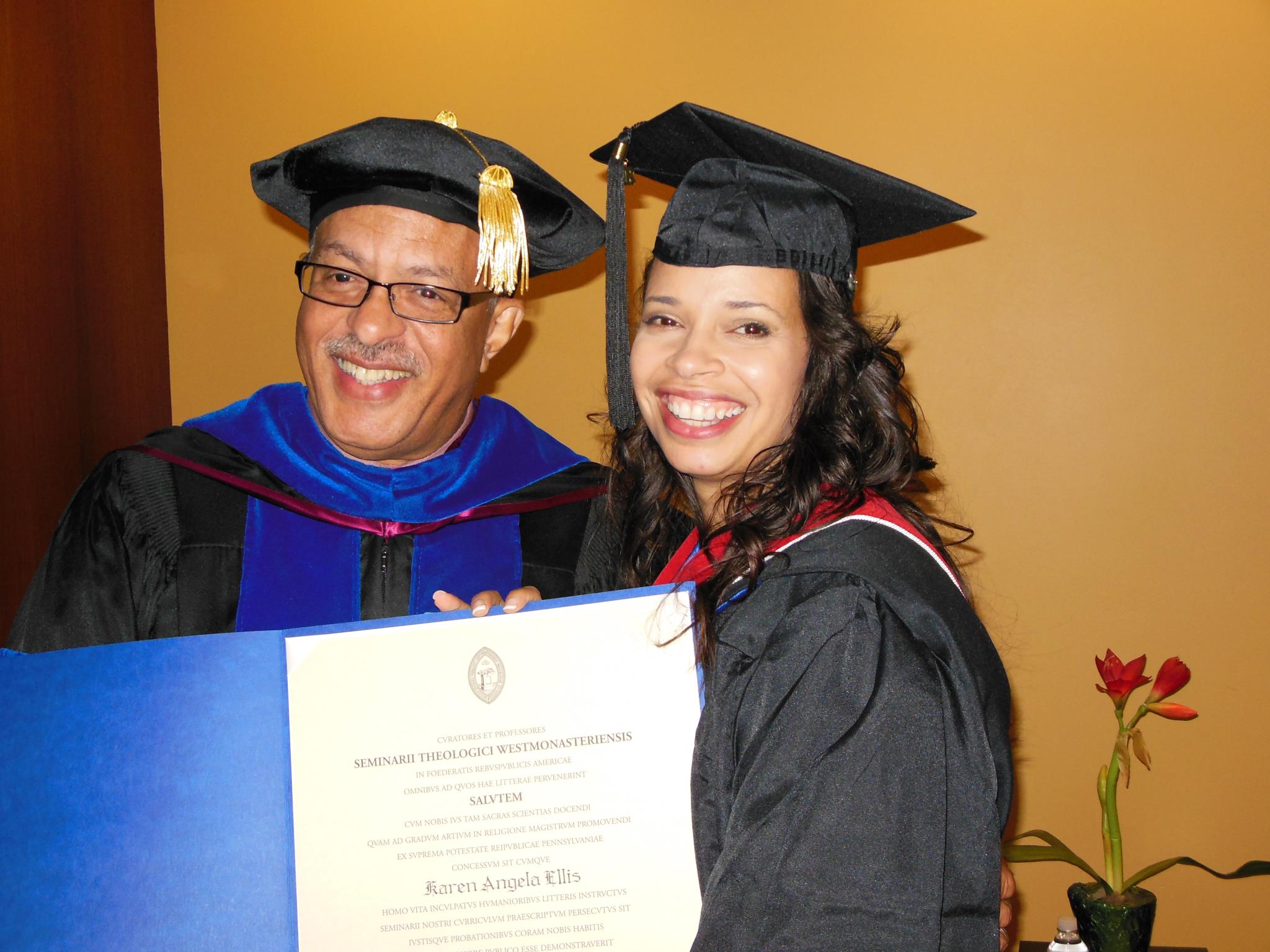 In fact, their fields—his includes racism and history and Islam, hers focuses on spiritual formation, theological ethics, and the persecuted church—overlap enough that they have to be careful with attributing ideas. They can seem interchangeable, and she sometimes gets calls asking her to speak on his topics. (She does her best to politely decline.)
When she does speak, Carl is her first audience, giving her feedback about what works. As much as possible, she does this for him, too. "We want to remove every offense except the gospel," she said. "Having a second set of ears has been helpful."
When she gets up on stage, "I know every detail, but I'm still blown away by her," Carl said. He's vocal about it, calling out approving "Amens!" ("It's like traveling with my own Hammond B3 organ," she said, laughing.)
Their couples devotional time lasts all day long: "What do you think of Malachi telling the people of Judah they're sniffing at sacrifices?" he might ask one morning. "Turning their noses up," she'll say.
Or "When the commander of the Lord's army showed up at Jericho and Joshua asked him, 'Are you for us or for your enemies?' and he said, 'No'—we've been camping there," Karen said. "Are you conservative or liberal? For Biden or Trump? Our answer is 'No.'"
Often they stop to pray. "We pray a whole lot more together now that we're together all the time," Carl said. "We'll be talking, and we'll stop and pray."
Their whole-life discipleship, combined with their extensive personal library and generous hospitality, has turned their modest 1970s split-foyer ranch—which "exists in a perpetual state of constant renovation"—into what their friends affectionately called "Black L'Abri."
Black L'Abri
Even before they were married, Carl and Karen were generous with their time and space. Carl's kids filled the house with friends. And Karen cooked every Sunday during grad school—after a while, people started showing up with side dishes. But often their ministry was focused by their gender—"it wasn't something we consciously did, but I was ministering to women and he was ministering to men," Karen said.
Getting married meant they could minister to anyone—male or female, single or couples or groups of friends. It started almost right away.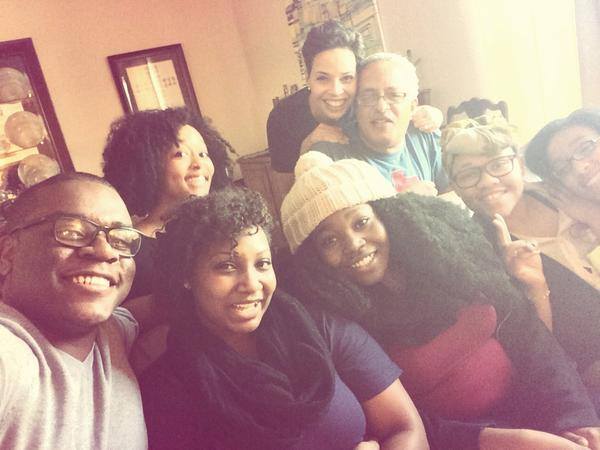 "As soon as we moved, people were coming through," Karen said. Their first guests were a group of young pastors from Strong Tower Church in Montgomery, Alabama, who were in Chattanooga for a conference. They slept on air mattresses on the floor.
Carl and Karen are like a combination of your favorite professors and your best friend's parents—they're interesting, they cook, and they let you stay over. People started coming to write papers, to think through ideas, or to wrestle with problems.
"There was a season for a few years when we'd have people waiting to book time here when we came off the road," Karen said. "We started putting people to work, like 'You can stay a while if you help clean my china cabinet or help move these books.'" (One young woman stayed long enough to become their librarian, sorting and cataloging thousands of books that line the walls.)
A lot of people wanted to know how to apply theology to cultural situations, and eventually Carl and Karen organized them into cohorts so they could "group them into one spot instead of people coming every other day," Karen said.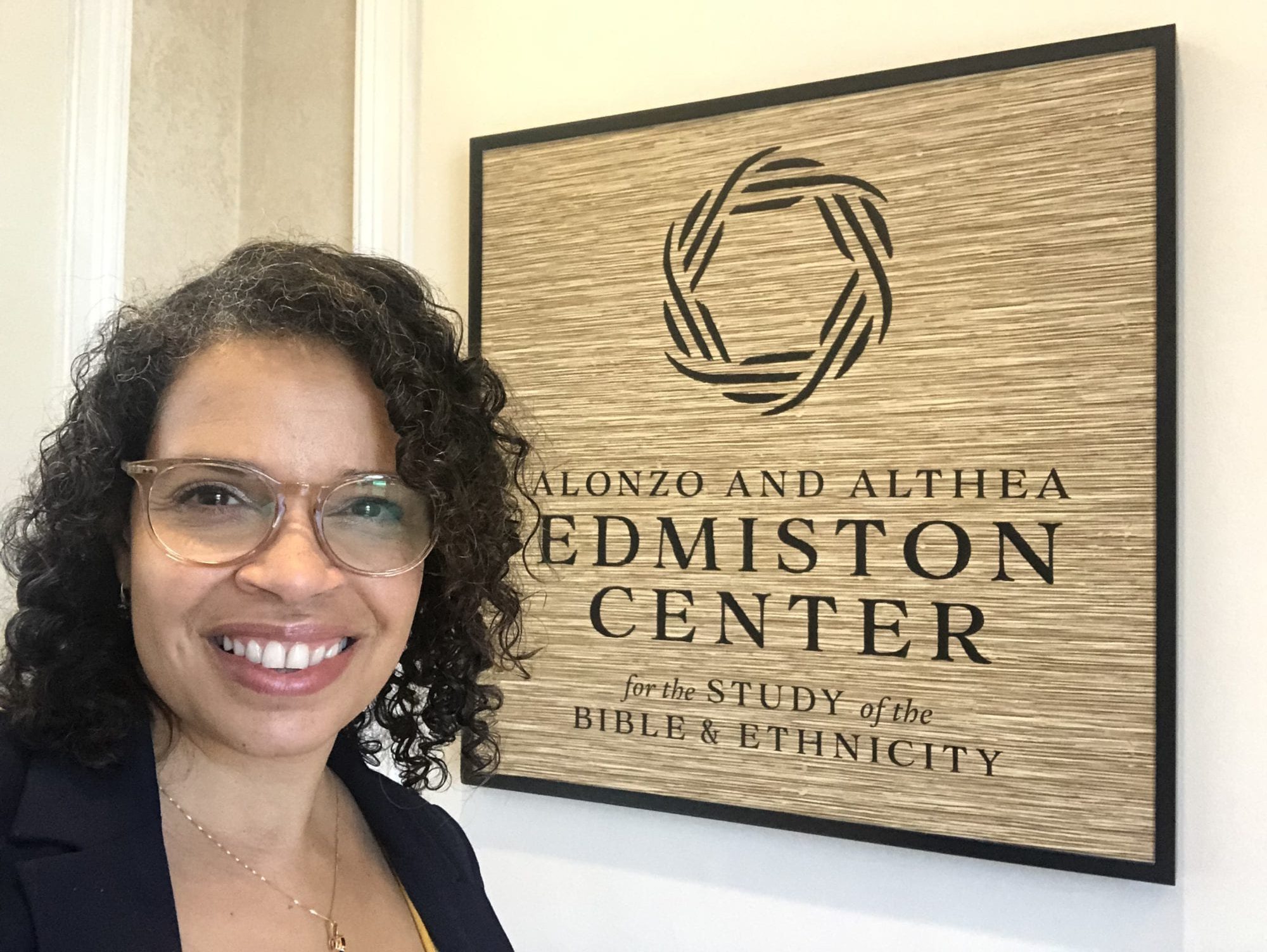 They developed a year's worth of curriculum, which turned into two years' of curriculum, which turned into the Edmiston Center for the Study of the Bible and Ethnicity at Reformed Theological Seminary, where Carl and Karen both work. But that didn't stop people from showing up. Among them were Justin Giboney, Sho Baraka, and Angel Maldonado in the early days of the AND Campaign.
"The Ellises were critical to the development of the AND Campaign's theological framework," Giboney told TGC. "Their integrity, faith, and brainpower have been invaluable."
"Whoever I talk to is always like, 'Oh, I just got back from the Ellises,'" AND Campaign board member Kori Porter said. "It seems like it's the running joke of this generation."
"Carl and Karen possess chemistry most couples dream of cultivating," RTS vice president for institutional communication Phillip Holmes told TGC. "They finish each other's sentences and immediately get one another's jokes, but not in a way that isolates observers. They invite you in on it so you can be a part of the family. Their marriage is more than a partnership; it's a friendship. It's a beautiful thing."
Marriage Advice
The Ellis's still finish each other's thoughts.
"Ooh, let's tell that story," she'll tell him, and he already knows which one. Even still, you may not want to head to the Ellises for premarital counseling.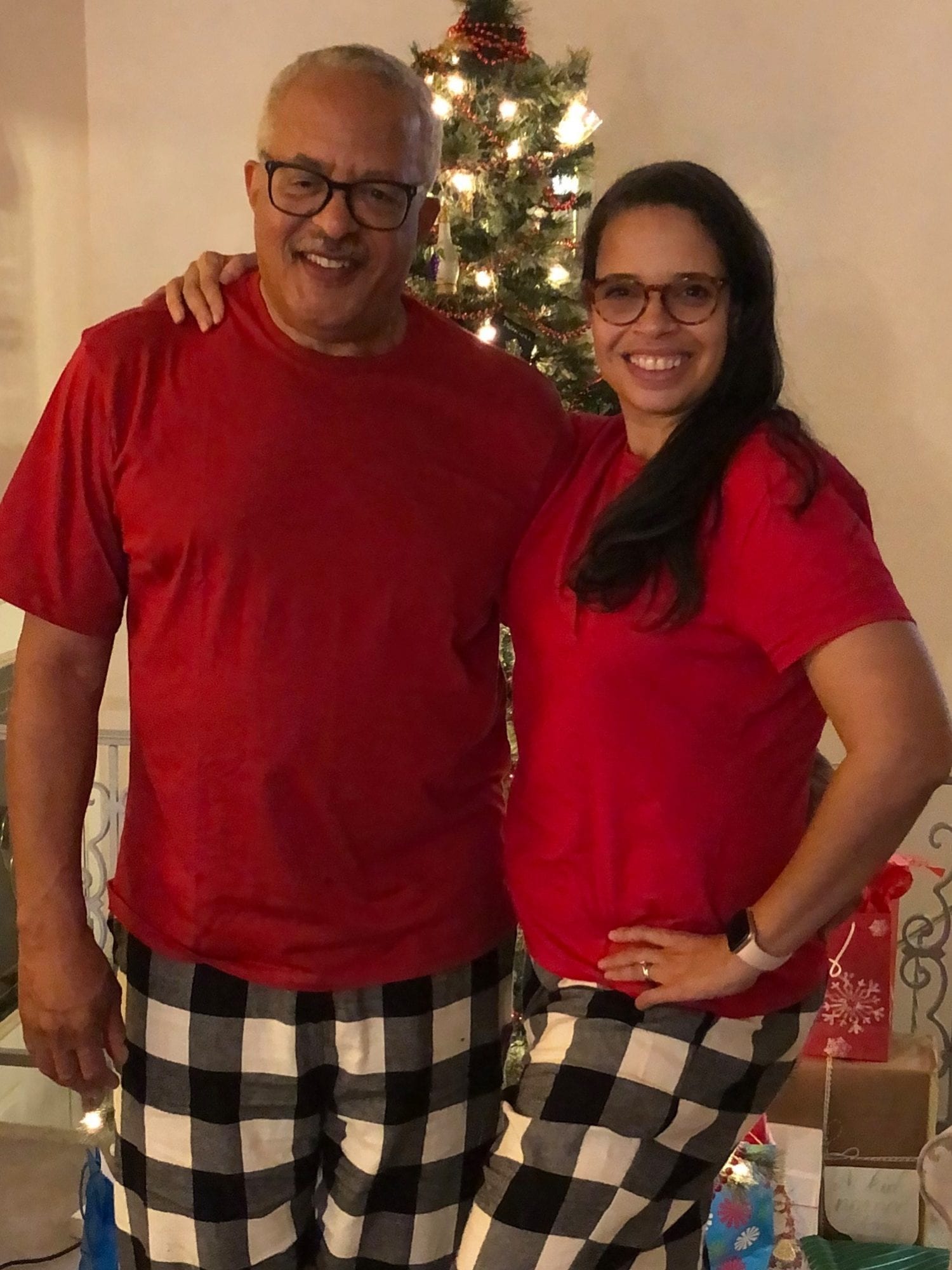 "I'd tell couples to take a long road trip," Karen says gleefully.
"Yeah, more than five hours together." He's right there with her.
"The next fun activity would be wallpapering a room together—or setting up a tent without any instruction and suspiciously missing pieces," she says—and they're both laughing now.
"We'd sit on the patio and watch."
But they're not completely sadistic: "You'd learn to work together, about divisions of labor, about giftings," Karen explains. "And we'd bring you lemonade."
More seriously, she remembers the primary question she had as a single woman for 42 years: Is Jesus enough?
When she got married, the question was the same: Is Jesus enough?
She knows that whatever the future brings them, the question won't change: Is Jesus enough?
Carl is right there with her. "Jesus has to be enough."
Get a FREE eBook to strengthen your family discipleship!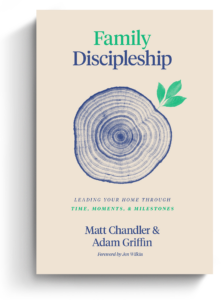 The back-to-school season is stressful for moms and dads. New rhythms of school, sports, and other extracurricular activities can quickly fill up a family's already busy calendar. Where do busy parents look for resources on discipling their family well? Aside from prioritizing church, what else can Christian parents do to instill healthy spiritual habits in their household?
Matt Chandler and Adam Griffin cover these questions and more in Family Discipleship: Leading Your Home through Time, Moments, and Milestones. And we're excited to offer this book to you for FREE as an eBook today.
Click on the link below to get instant access to your FREE Family Discipleship eBook now!