In this episode of TGC Q&A, we continue in our series "Gen Z's Questions About Christianity." Thaddeus Williams answers four challenging questions on social justice and politics.
He addresses:
Defining and avoiding "The Newman Effect" (0:00)
Giving others the benefit of the doubt (4:10)
John Perkins and his approach to racial justice (5:30)
Similarities and differences between social and biblical justice (7:50)
Is critical race theory (CRT) biblical? (14:30)
Engaging politics without siding with a political party (23:50)
Thinking critically, submitting to Christ's authority (29:30)
Explore more from TGC on the topics of justice and politics.
---
Recommended reading: 
Editors' note:
For more of Thaddeus Williams's reflections on social justice and politics, check out TGC's new book, Before You Lose Your Faith: Deconstructing Doubt in the Church, where Thaddeus contributed a chapter titled, "Social Justice: Breakup or Breakthrough?" Available now in the TGC Store.
In a season of sorrow? This FREE eBook will guide you in biblical lament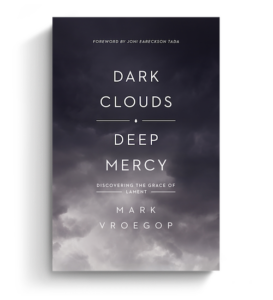 Lament is how we bring our sorrow to God—but it is a neglected dimension of the Christian life for many Christians today. We need to recover the practice of honest spiritual struggle that gives us permission to vocalize our pain and wrestle with our sorrow.
In Dark Clouds, Deep Mercy, pastor and TGC Council member Mark Vroegop explores how the Bible—through the psalms of lament and the book of Lamentations—gives voice to our pain. He invites readers to grieve, struggle, and tap into the rich reservoir of grace and mercy God offers in the darkest moments of our lives.
Click on the link below to get instant access to your FREE Dark Clouds, Deep Mercy eBook now!