I always like to know a little something about an author before I sit down to open up his or her book. Today, I'm excited to interview Jenny-Lyn de Klerk about her new book, 5 Puritan Women: Stories of Faith and Love. I always enjoy learning about the lives of women in the history of the church and I'm thankful for the research and work Jenny-Lyn has put into this book. I've learned so much from the wisdom and insights of the Puritans, so I'm looking forward to reading this book soon. 
5 Puritan Women releases February 7th and you can pre-order here today.
---
Can you tell us a little bit about yourself?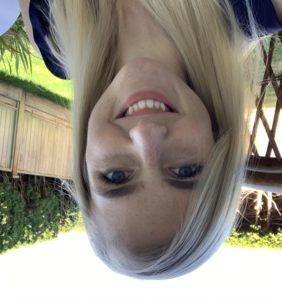 I'm an author and editor who works for Crossway and loves books! I have a BA, MA, ThM, and PhD in historical theology and have specialized in Puritan spirituality. My husband and I live in my little hometown of Tsawwassen, BC (just outside Vancouver), where the sun is always shining and the air smells like salt water and trees. Our main hobbies are reading together and talking about theology, history, the Bible, and life. Thankfully we also enjoy exercising, otherwise I'm sure we'd become real bumps on a log! Singing, organizing, hanging out with my family, and mentoring young women are also some of my favorite pastimes.
When did you first start writing? What do you enjoy about it?
I have loved writing since I was a child, but I really hit my stride in university when I started to write longer papers and realized how exhilarating it was to do research. By far, my favorite thing about writing is how it makes me feel close to the God of truth and beauty and fellowship, as well as to other people (especially as an introvert). I never know where researching and writing about a particular subject will take me, but it is always more exciting than I originally thought it would be and it always has a positive impact on my spiritual life, mental health, and relationships. 
Is writing ever difficult for you? How so?
The initial act of writing comes very easy to me, and it's often harder for me to not write than to write when I feel I have something to say! However, the act of rewriting can be a real slog. I take a lot of comfort from the fact that this is a normal human experience that everyone goes through and doesn't mean I am a bad writer, though I often feel that way when I reread my own work. The upside about this being a hard thing to do is that, in the end, I feel a great sense of accomplishment and have further refined the thoughts in my own brain, which makes for a richer life existence. It also reminds me of the value of my work as an editor when I think about how useful it is to authors to have a fresh set of eyes and new energy brought to something they have already sunk countless hours into and may feel too tired to keep fine-tuning.
What led you to write 5 Puritan Women: Stories of Faith and Love?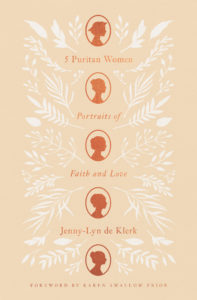 When I first discovered Puritan women, I was so awestruck by what I read that I immediately started adding the information to my lectures on the Puritans that I was giving at the time in various ecclesial and academic settings. When I did this, I was pleasantly surprised to see so many others finding value and meaning in their stories and wanting to know more. However, whenever I was asked what they could read to keep learning, I was a bit stumped as to what to recommend because there were no popular-level books on these women, only academic works that were steeped in technical language, didn't really encourage a devotional experience, and even had some ideological errors in them. The more time went on, the more I realized that a fun, devotional book on these women really should be written and that I would do a good job of it because it fit perfectly into my area of expertise (Puritan spirituality) and used my favorite method of research and writing (studying theology by doing a deep dive into the life and writings of a particular person in history for the purpose of drawing closer to God and his creation).
What's the central message you hope readers will take away from your book?
I hope that readers will see the Puritans as empathetic, moderate, and reasonable (rather than harsh, extreme, and ridiculous, as they are too often understood) and feel like they find a friend or see their own stories in the stories of these women. There are so many diverse things to learn from each of these women's lives, and if is often what we bring into it as individuals that affects what we take out of it, so I'm not sure there's one particular message! But if I had to narrow it down, I guess I would say it might be something like, "Loving and being close to God and others is the point of being a Christian, and to get the really magical parts of this, you have to do a lot of ordinary life things like spiritual practices."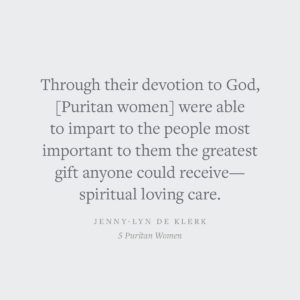 How has writing this book affected your own life?
Reading the writings of these women has changed my life in so many ways, and it would probably take a whole book to tell all those specific stories (some of which are a little too personal to share!). But one general thing it has done is helped me mature as a woman by showing me that well-rounded Christians are both gentle and strong, humble and confident, innocent and shrewd. In the past, only the first set of virtues (gentleness, humility, and innocence) were emphasized to me by the Christian leaders in my life, and I found it very easy to cultivate them because of my naturally quiet disposition. But without the others (strength, confidence, and savvy), I became an unbalanced person, which led me to fall prey to predators, make unwise life decisions, and allow sin to turn me into someone I didn't want to be. Low self-esteem had a horrible effect on my life and made me a worse Christian, and I was surprised and happy to find that these women gave me a needed corrective by showing me that it is a balance of love with justice that characterizes the Christian life, not just one or the other. 
For a sneak peek, here are some quotes:
"In my own story, I have seen again and again how God providentially uses whatever I'm currently reading to teach me a specific lesson or give me a specific comfort I desperately need at that exact moment. I hope (even expect!) that the same will happen to you as you encounter the writings of these fellow believers who came before you and recorded their testimonies of love not only for their earthly families but also for their spiritual family—including you."
"What makes the love of God really beautiful is that it is not a feigned, forced kind of love, solely based on duty and propped up by one's own feelings and actions. Rather, it is genuine and reciprocal, in that because God loves us first and his love is so entrancing, it draws us to him and fills us up, making us instinctively yet willingly love him in return"
Here's what others are saying: 
"In 5 Puritan Women, Jenny-Lyn de Klerk introduces us to five faithful saints who have gone before us. As you get to know these women through the pages of this book, you will feel as though you have met five new friends. Through their words and stories, they will instruct, strengthen, and encourage you in your faith. So grab a warm drink, sit down with your new friends, and let them spur you on to love God and live a faithful, beautiful life."
–Courtney Doctor, Coordinator of Women's Initiatives, The Gospel Coalition; Bible teacher; author, From Garden to Glory and In View of God's Mercies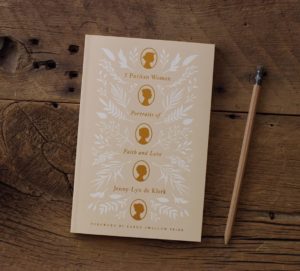 "At some point, someone somewhere must have convinced me to believe the Puritans were boring. But as it turns out, that person was dead wrong. In 5 Puritan Women, Jenny-Lyn de Klerk shakes the dust off the stories of five women we never should have overlooked. Their remarkable strength, distinct personalities, and substantial faith offer women today an unexpected and delightful inheritance that can impact the way we express and enjoy our faith today."
–Caroline Saunders, author, The Story of Water; The Story of Home; and Good News
"We are all prone to stereotypes and misunderstanding, but part of loving our neighbors—even dead ones!—is seeking to understand them on their own terms so that we can better appreciate and learn from them. Jenny-Lyn de Klerk has written a book about five Puritan women who faced real challenges in a real world with their real God. What she also helps us (both men and women) learn from these godly mentors is significant. I'm only sad it has taken us this long to hear from these too-often-forgotten saints."
–Kelly M. Kapic, Professor of Theological Studies, Covenant College; author, You're Only Human
If you had an afternoon to do whatever you'd like, where would we find you?
Curled up under a blanket on the couch with a book in hand (and not a soul in sight to interrupt me, unless they wanted to discuss said book!)
---
Jenny-Lyn de Klerk (PhD, Midwestern Baptist Theological Seminary) is the author of 5 Puritan Women: Stories of Faith and Love (Crossway, 2023) and has contributed to the The Essential Lexham Dictionary of Church History (Lexham, 2022). She works as an editor at Crossway and has several degrees in historical theology, specializing in Puritan spirituality. You can follow her on Twitter @puritanjenny.