I always like to know a little something about an author before I sit down and open up his or her book. Today, I'm excited to share a different type of sneak peek—I'm interviewing Ellie Holcomb about her new album, Canyon. I've enjoyed Ellie's music for years and loved getting to see her in concert at TGCW21. This new album releases today and I'm sure it will be playing on repeat in our home this summer!  
---
Can you tell us a little bit about yourself?
I'm like the female version of Buddy the Elf. I've also been called a psalmist. I love sitting in God's Word and letting the music come out. I am a seven on the Enneagram. I love to have a good time. More recently, though, I've been on a path of learning to sit with sadness and sorrow as I learn to lament and grieve.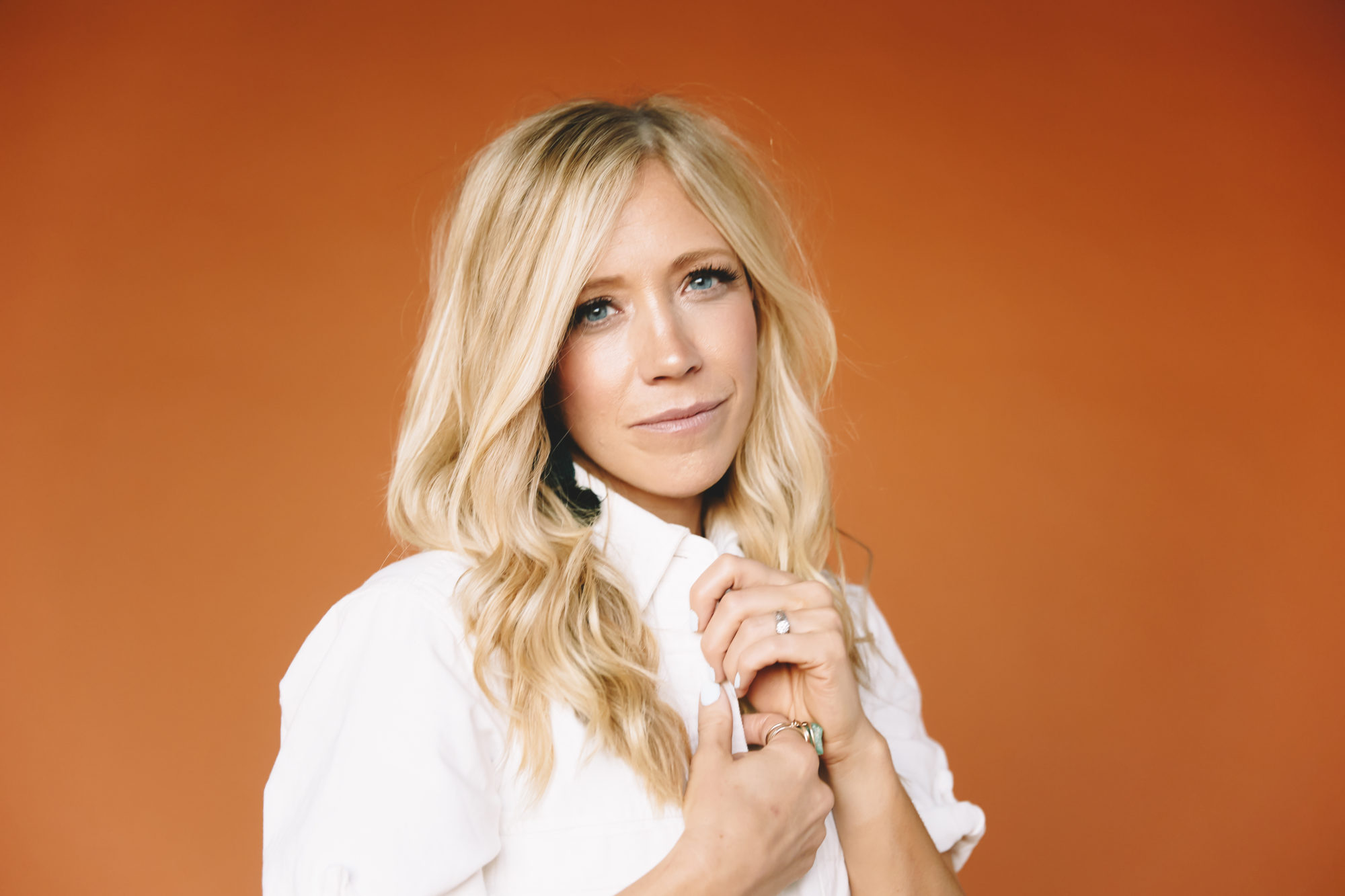 I've found God in both places in the full spectrum of what it is to be human, which is to experience both joy and sorrow, beauty and brokenness. And I'm grateful for that. 
When did you first start writing music? What do you enjoy about it?
I first started writing music in high school. One of the first songs I ever wrote was a Psalm I was just singing. Whenever I've read Scripture, it has made me want to sing. I've done that since I was a high school kid. I was also like a bad version of Taylor Swift in college because I was having my heart broken, and I was working that out in song. 
In all seriousness, songwriting has always been like breathing to me. It has been a very safe place where I process both joy and sorrow. Co-writing is one of my favorite things because it's a way to move through very deep and beautiful waters with people who you may not even know. I love that songwriting tends to create and cultivate authentic community, which is a core value of mine. I love that it cultivates both community and beauty at the same time. 
Is writing ever difficult for you? How so?
There are days that it is. Sometimes it just feels like you can't quite say what you need to say in the way you want to. I've learned from Anne Lamott that it's really OK to have a terrible first draft. As I've written more and more, I've become more comfortable with writing the average song because sometimes you have to write the average one to get to the excellent one. 
I'm not scared to experiment and to play with that draft. I was also an English major, so editing is very much a comfortable space for me. I grew up in a very communal family, and everybody's ideas were welcome in songwriting. So I feel collaborative in songwriting. Sometimes I won't write something I love, and that's OK—I'll try it again tomorrow.
What led you to write your new album Canyon?
To be human is to be broken. I spent a lot of my life trying to pretend I wasn't broken, trying to ignore some of the deepest wounds in my own story and some of the deepest wounds in the world around me. But what I encountered as I began to lean into these broken places was the nearness, kindness, and empathy of God, who sent his Son to break for us so we could know our brokenness is never the end of the story.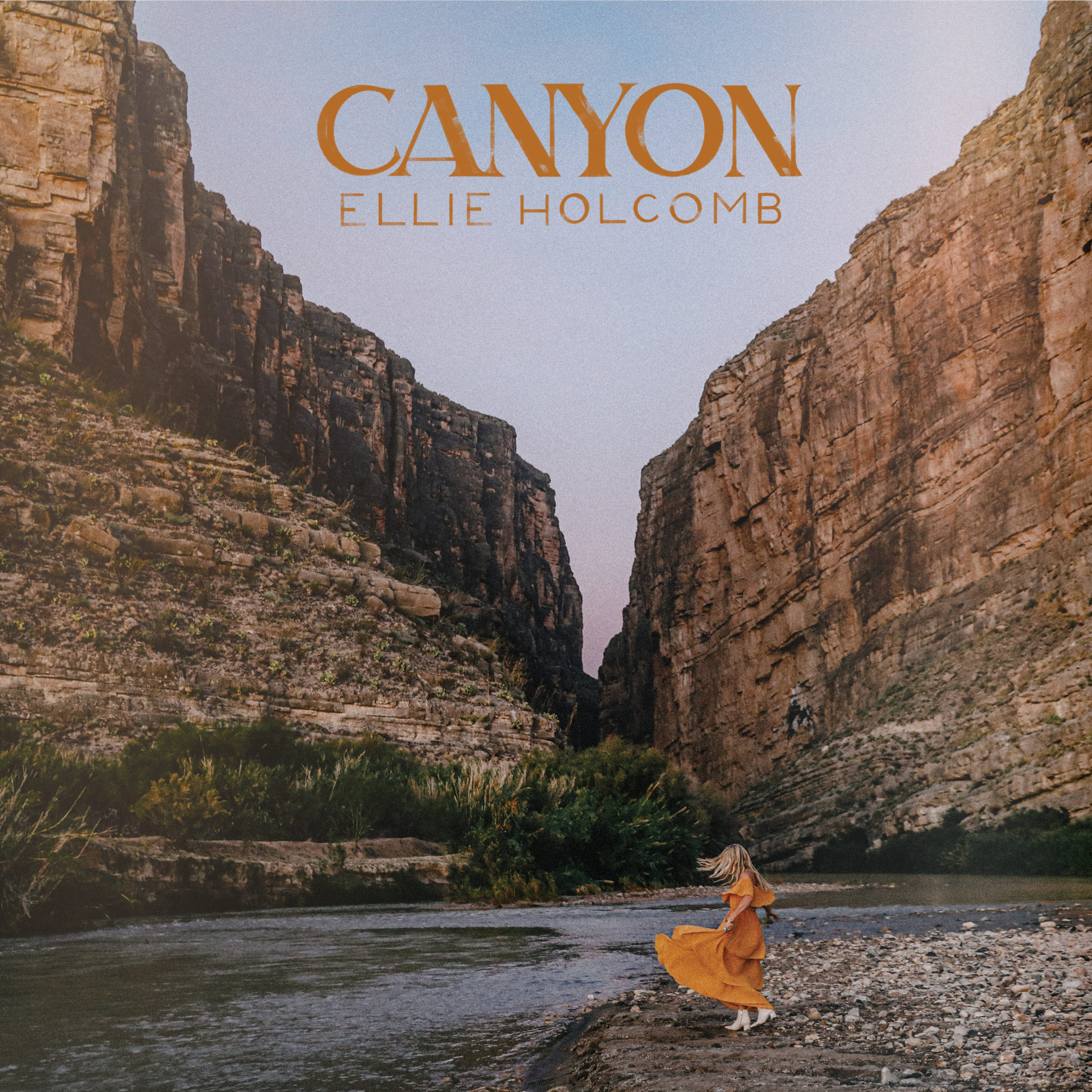 Canyon is a record about the current of love that runs through our deepest places of pain and reminds us there is an ever-present river of love and peace that will carry us when it feels like we can't carry on any longer.
What's the central message you hope listeners will take away from your album?
I want listeners to know there is hope even in the most hopeless places and that light is stronger than darkness. I want them to know it's OK to lament because Jesus is a man of sorrows who laments alongside us.
I hope these songs echo from the deepest valleys to the highest mountain tops to remind every beating heart we are not alone and our brokenness and suffering never has the final word because of who Jesus is and what he did for us. God is there in the beauty and brokenness. 
How has working on this album affected your own life?
I made this album in a really integrated way because my kids were home from school thanks to COVID. Just as joy and sorrow are integrated into the gospel story, I believe work and play, as well as work and family, can be integrated. And that realization has been a really beautiful thing for me. 
Also, one thing that comes up a lot in this album is breathing. That's something I'm learning to do. Breathing is a superpower. Sometimes all I can do is breathe, and taking that moment to be still may just be the same thing as crying out to God. I believe he meets us in this place. 
For a sneak peek, here are some lyrics:  
There's a river running through my deepest sorrow
There's a river running through my deepest pain
There's a river running through every dream that never came true
Made me a canyon, but there's a river running through  
– chorus from "Canyon"
If you want to cross over this great divide
If you long for a day that doesn't feel like night
If you're searching for answers that you cannot find
Build a bridge, build a bridge to the other side 
– chorus from "Bridge"
Pinpricks of glory strung out across the sky
Memories of darkness undone by the light
Reminding me you are right here by my side
You're here by my side 
– "Constellations"
When will Canyon be coming out? 
Today!  June 25, 2021.
If you had an afternoon to do whatever you'd like, where would we find you?
You'd find me near the water with friends and maybe paddle boarding!
---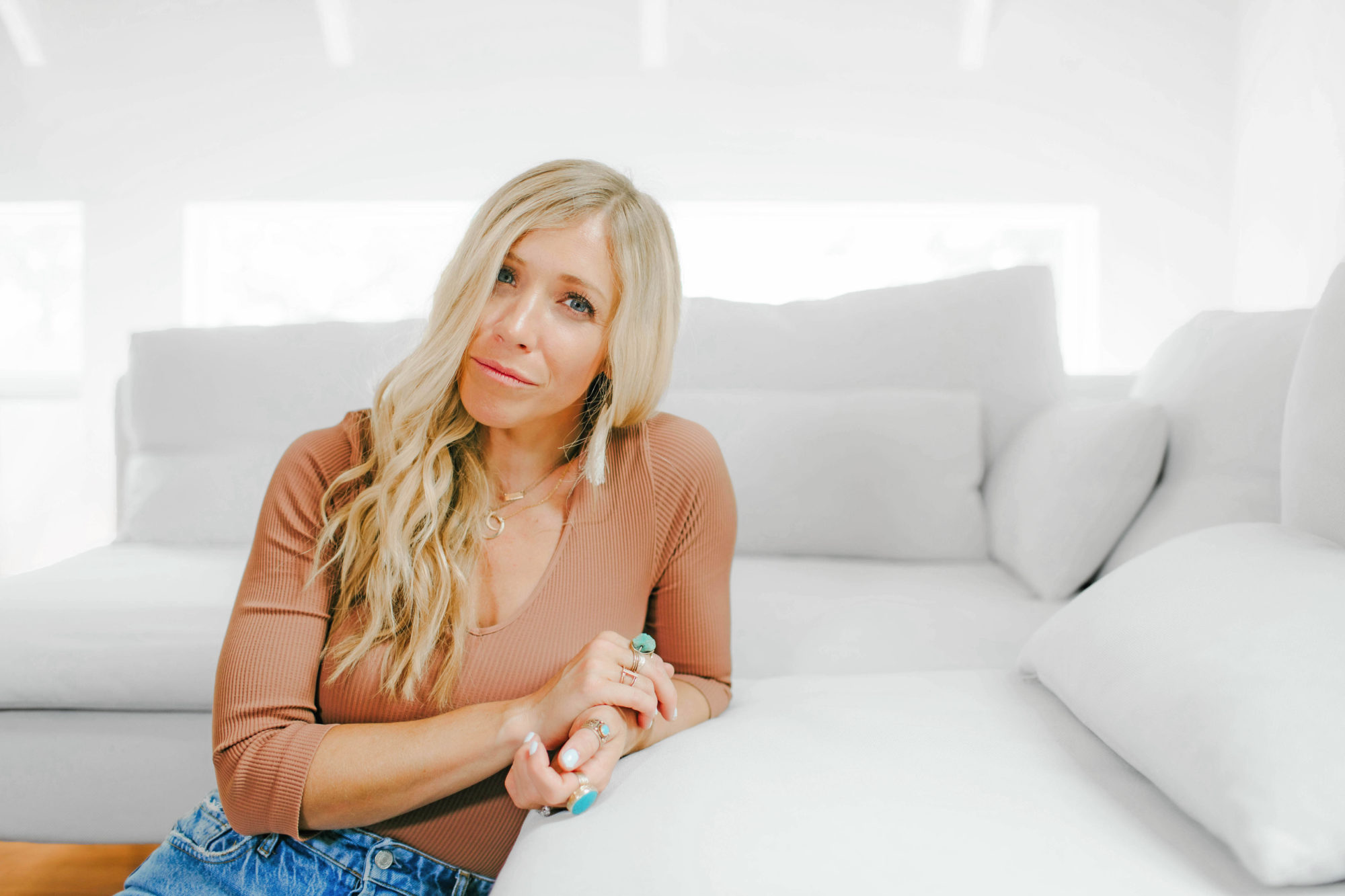 "A deeper sorrow, a higher hope; to be broken is to be human," Ellie Holcomb says to sum up the content of her latest album, Canyon, the third full-length solo project from the singer-songwriter. For eight years, she recorded and toured full-time with her husband's band, Drew Holcomb and The Neighbors, before stepping off the road when her first child was born. Her solo debut, As Sure As The Sun (2014), landed her a Top 10 hit at Christian radio with "The Broken Beautiful" and a GMA Dove Award for "New Artist of the Year." Her critically-acclaimed sophomore LP, Red Sea Road, followed in 2017. In subsequent years, Holcomb has released two children's books—each with a companion EP of original music written specifically for kids, the second of which earned her a Dove Award for "Children's Album of the Year" in 2020.