Just a reminder: this is a very subjective list. It is simply a list of the books published in the last year–Christian or non-Christian–that I found most helpful, inspiring, or entertaining. [Note: there are a couple big reference books below that I have not read in their entirety. But they are good and important books so I included them in my lists. I also felt free to include books published at the very end of 2010.]
Honorable Mentions
Top Ten Books of 2011
10. Andrew Ferguson, Crazy U: One Dad's Crash Course in Getting His Kid into College (Simon and Schuster). With a breezy style and a knack for turning a phrase, Ferguson explores the madness behind college rankings, the FAFSA application, and the great lengths parents will go to get their children into elite schools.
9. Tobias J. Moskowitz and L. Jon Wetheim, Scorecasting: The Hidden Influences Behind How Sports Are Played and Games Are Won (Crown Archetype). A super fun book for people who love sports and love numbers.




8. Robert Lupton, Toxic Charity: How Churches and Charities Hurt Those They Help (And How to Reverse It) (HarperOne). If you don't care about charity and don't practice it in your life, don't read this book. You could become entrenched in your indifference. But if you are passionate about helping the poor and doing good in your city, this is a must read. Get your deacons, your missions committee, and your mercy ministry advocates to embrace Lupton's six-point "Oath for Compassionate Service."
7
. Joshua Foer, Moonwalking with Einstein: The Art and Science of Remembering Everything (Penguin Press). A crisply-written journalistic account of what goes into making a memory champion. This is an entertaining book. You'll learn a lot and with some effort may improve your memory. A fascinating story well told. Be on guard for an assumed evolutionary view of the human person and references to (but not lurid descriptions of) lewd behavior.
6. J. Todd Billings, Union with Christ: Reframing and Ministry for the Church (Baker Academic). There are two great union with Christ books on this list. This one shows how this neglected doctrine can help us make sense of several current trends, controversies, and mistakes.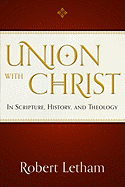 5. Robert Letham, Union with Christ in Scripture, History, and Theology (P&R). At 140 pages of text, this is not a long book, but it is dense. Letham does a masterful job of looking at union with Christ through the three lenses mentioned in the title. Special attention is given to Reformed theologians.
4. Lee Congdon, Baseball and Memory: Winning, Losing, and Remembrance of Things Past (St. Augustine's Press). A book baseball fans will love. Toward the end of the book Congdon waxes philosophical and makes some provocative statements about the role of memory and tradition.
3. Michael Horton, The Christian Faith: A Systematic Theology for Pilgrims on the Way (Zondervan). Horton harnesses his brilliant mind and love for the church to produce this compendium of Reformed theology. This book is definitely more scholarly, more in depth, and more complex than Grudem. Whether that is a plus or minus in your column, you ought to have this book on your shelf. This is the contemporary systematic theology I turn to first when I have a theological question.
2. John M. Frame, The Doctrine of the Word of God (P&R). I think more people would pick up the book if it didn't include 17 appendices totaling 300 pages. I was also puzzled by Frame's chapter on preaching. But those quibbles notwithstanding, this is a terrific achievement–a powerful, readable, persuasive case for absolute confidence in the Word of God. A tremendously important book for our day.
1. Paul C. Gutjahr, Charles Hodge: Guardian of American Orthodoxy (Oxford). You don't have to agree with every jot and tittle of Gutjahr's analysis to find this an inspiring volume. With the author's economical style and scholarly, yet sympathetic approach, I found myself frequently moved by Hodge's faithfulness, discipline, and good cheer. I think I'll be a better pastor, better student of the word, and better Christian for having read this biography of Hodge.