On the eastern side of Indianapolis, there's a neighborhood that police used to call the "swamp."
Less than four miles from the city's revitalized downtown (including the Indiana Convention Center and 10-year-old Lucas Oil Stadium), Brookside is lined with quaint old houses and spacious yards. If you tip your head and squint, you can see how it used to be a beautiful and bustling middle-class neighborhood back in the '40s.
But if you stop squinting, you'll see the garbage piled up in the alley. You'll see the broken and boarded-up windows and the overgrown lawns. More than a third of houses here are abandoned (37 percent). Residents earn a lower per capita income than 97 percent of the rest of the country. Only 40 percent of kids attending the local public school pass state examinations. And the wider area—called the Near Eastside—is one of the most dangerous in Indianapolis, with 24 murders in 2016 and 10 in 2017. (As a whole, Indianapolis's 2018 murder rate is outpacing 2017.)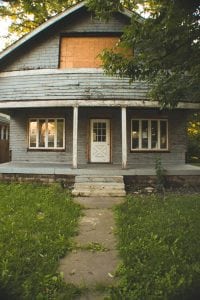 It's been that way for a while. More than 20 years ago, when College Park Church asked the mayor which part of their city needed the most help, he pointed to Brookside.
The church initially started a Saturday kids' church in a local community center in the mid-'90s, but the need seemed greater elsewhere. College Park spent the next 10 years focusing on other countries.
"We wanted to go where people had never heard the name of Jesus," urban outreach pastor Dale Shaw said. "But we had a blind eye to some of the needs in America."
It wasn't until a congregational survey in 2006 that the leadership realized their weakness on local missions. "We needed to 'build bridges of grace that can bear the weight of truth,' a statement I borrowed from Randy Alcorn,'" lead pastor and TGC Council member Mark Vroegop said.
Shaw was tapped to start the local effort. He figured they'd focus on Brookside—after all, they already had that kids' church there.
Shaw wasn't naive; he knew it wasn't going to be easy. The set-up—a wealthy megachurch from the suburbs reaching back into the city—does not lend itself to easy success. Even with patience and hard work, there are cultural and socioeconomic barriers that often prove too hard to cross. He'd seen other churches try and fail and try and fail.
That's why it was so weird when College Park succeeded.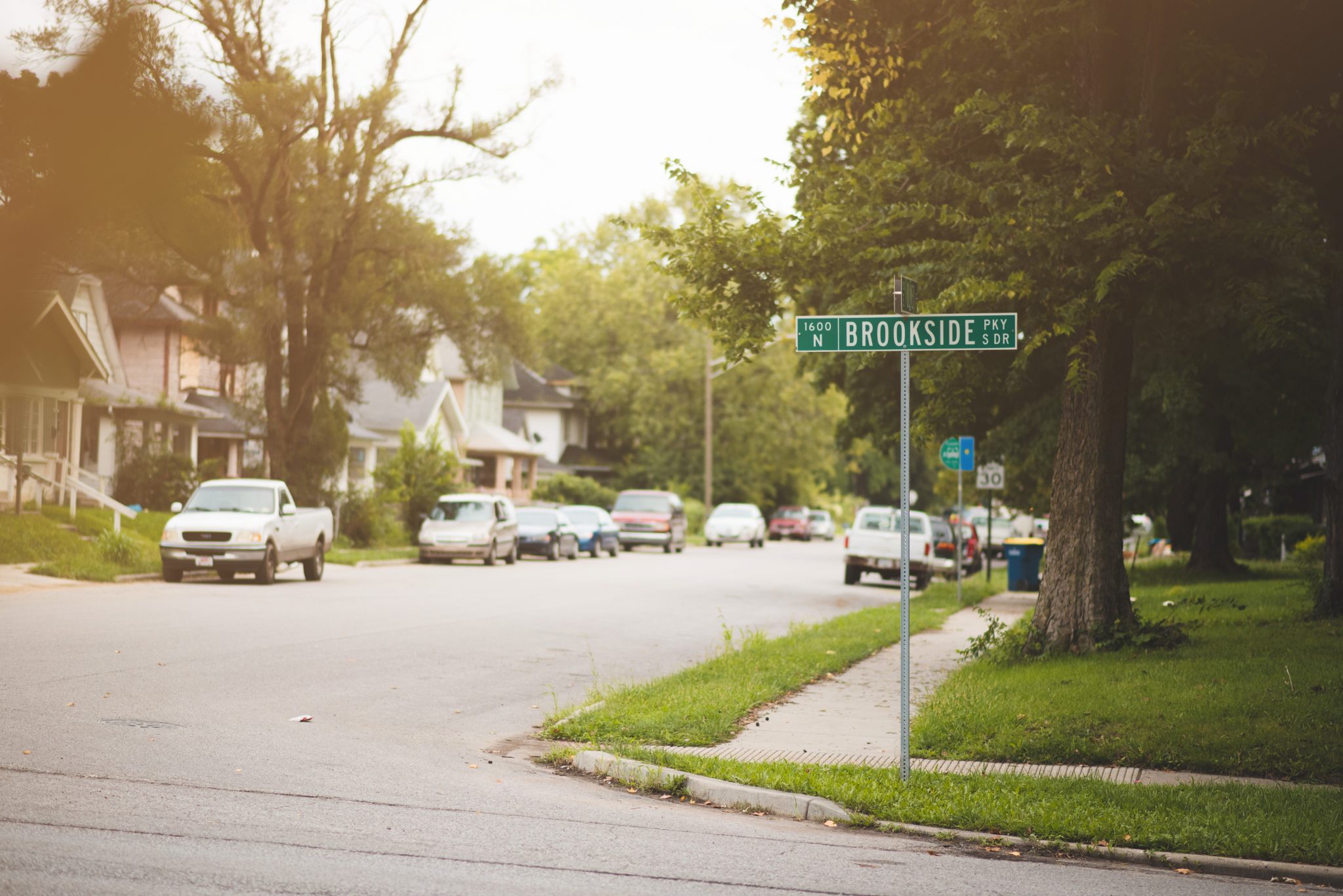 By the end of 2016, media reports called the Brookside neighborhood "one of Indy's most improved neighborhoods," where "crime and drug activity are both down."
"It's amazing to see how this place has changed," said Indianapolis police spokesman Aaron Hamer, who patrolled in Brookside when he joined the department 11 years ago. (He attends the College Park Fishers congregation.)
For that change to happen, holistic investment was needed—everything from job opportunities to education to mothering support to legal aid, all centered around the grace and guidance of the gospel. It's too much for any church to pull together in 10 years, even one with the resources of College Park.
And that's the secret. Because aside from planting a church in 2012, College Park didn't set up a single program or design a single ministry.
Grassroots
Shaw is on the extreme end of extrovert, honking and waving hello to every single person he drives by, whether he knows them or not. He can't stop himself from chatting with strangers in the park or restaurant or street.
He hasn't read When Helping Hurts, but he did listen to co-author Brian Fikkert when he came to speak to College Park. ("I love that guy," he says enthusiastically.) And Shaw's nature lends itself to asking questions, listening, connecting people, and investing in relationships.
So when College Park took its first Christmas offering for local ministry in 2008, Shaw didn't use it to start a local ministry. Instead, he thought about the people he knew who were already running good urban ministries.
"We said to our grassroots friends, 'We want to do something in Brookside. If we gave you a grant, how could you help us?'" said Shaw, who had $643,000 to spend. "It was really fun and exciting. We had all kinds of ideas."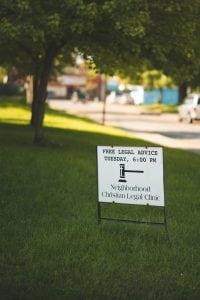 Heart Change—a discipleship and life skills school born after College Park member Cindy Palmer saw the ongoing needs of moms at the pregnancy center where she volunteered—said they'd move into Brookside when Shaw offered them a small, unused building.
The Neighborhood Christian Legal Clinic, headquartered about five miles away, said they'd open an intake center in Brookside. (Attorneys there provide free legal help to urban residents in areas of bankruptcy, clearing criminal history, and foreclosure defense.)
And a shrinking Nazarene church gave College Park their building for Kids' Church and other ministries in exchange for renovating it.
Kids' Church was by now 10 years old, and steadily plugging along. But with the excitement at College Park around building a new sanctuary, commissioning more than 50 missionaries, and planting two new churches, it wasn't grabbing a lot of pulpit time or headlining any capital funding campaigns.
While nobody was looking, Kids' Church had slowly built a foundation for everything else.
Foundation
The best thing College Park did for Brookside was not try too hard in the early days. The church didn't roll in with well-funded programs staffed by outsiders, provide quick answers to decades-long problems, or even set any long-term goals.
Instead, Kids' Church staff and volunteers learned about problems without being able to offer immediate solutions, watched the slow progression of intergenerational poverty, and built genuine friendships.
"Kids' Church created enough relational capital that when we did start working intentionally in 2008, it really took root," Shaw said. "It's a mercy. We're not smarter than anybody else. We were just concentrating on other things."
When Kids' Church did get its own space and a little more attention, it stabilized and began to grow. The College Park boost helped the legal clinic (which takes between 100 and 200 cases a year) and Heart Change (which outgrew its meeting space in two years).
The more College Park got to know Brookside, the more opportunities for long-term development it saw. And the more development it did, the more change it saw—in both Brookside and College Park.
Fanning Out
In 2012, College Park helped The Oaks Academy—a nearby classical Christian school designed to offer excellent education regardless of income—open a second campus in Brookside. The Oaks Academy was a known entity: Its first campus was started in 1998, in a neighborhood just ten minutes away. (Former Indiana governor Mitch Daniels would later say that "of all things life has brought, the start of The Oaks is the most important human endeavor I've ever been privileged to be part of.")
The brick Brookside building opened to 85 students, then doubled to 165 the next year. Five years in, they have more than 250 students. (About 92 percent of them will go to college.)
Half of the students are from low-income households. "We see every person as an image-bearer," said Kelly Altman, head of school at The Oaks Brookside. "Education is a great equalizer."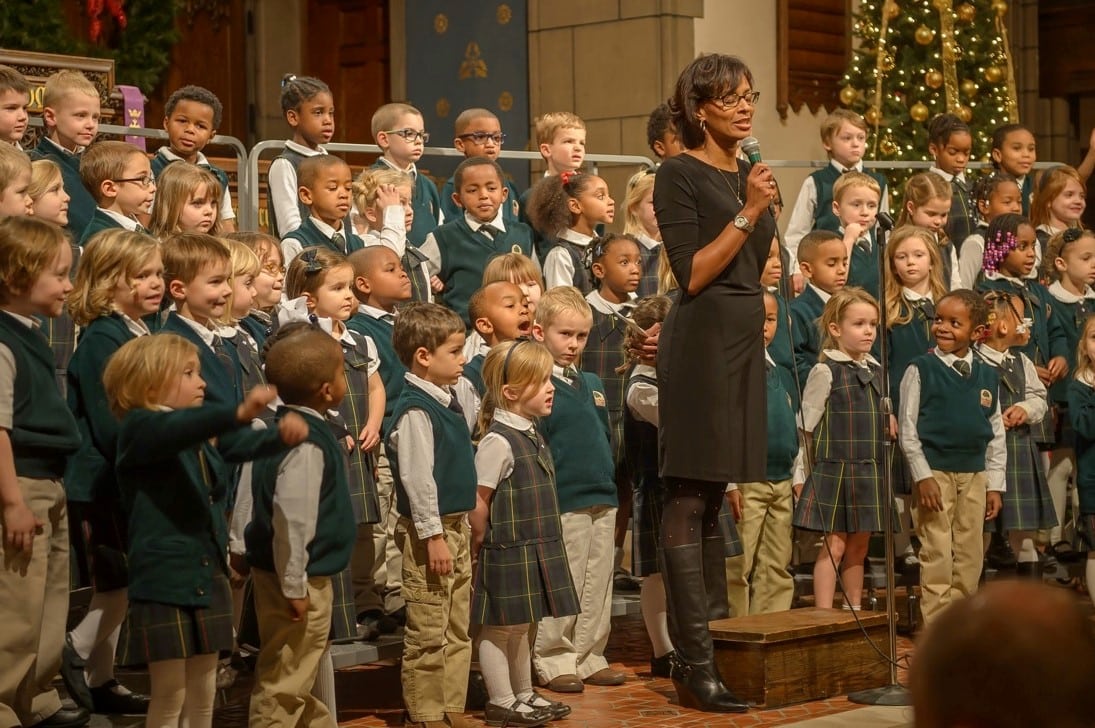 One little girl, who just finished second grade, was living with her mom and two little sisters in a shelter three years ago. Today, her mom is in Heart Change, she and her sisters live in a house and ride bikes around the neighborhood, and she can recite Alice Joyce Davidson's poem "Even-Tempered" flawlessly. ("But the thing that's most amazing to me is I have seen you be so quick to pardon your sisters lately," Cindy Palmer tells her. "You don't get mad at them. You're not easily irritated by them. You're doing really well.")
College Park also helped elder David Palmer (Cindy's husband) start a furniture-making business. Purposeful Design grew up in response to Palmer's 15 years of volunteering at a nearby homeless shelter, hearing "I'm looking for a job" over and over. He began teaching the men how to work with wood and how to read their Bibles. Palmer now employs eight full-time craftsmen—all formerly addicted and/or homeless.
One is the son of a College Park couple—"grew up in the church but kinda got lost in addictions," Shaw said. "But he is thriving here."
Another is Rusty Phillips, who moved in with his dad when he was in high school. "My dad owned a bar, and I thought—being 16—that was the best thing in the world," said Phillips, a bear of a man with tight orange curls springing from beneath his baseball cap. "I thought I hit the jackpot."
He didn't. Phillips "got in with the wrong crowd," drinking and doing drugs. He taught himself to read in prison, and picked up a Bible in another prison. He found out about Purposeful Design while staying in the homeless shelter where Palmer used to volunteer.
"It was definitely a godsend," he said. "This place is wonderful. It kept me clean. It keeps my relationship with the Lord—this place and the men here." Now Phillips goes to church twice a week, works hard to stay clean, and encourages his colleagues to do the same. ("We're just one beggar showing another beggar where to find bread," Palmer said.)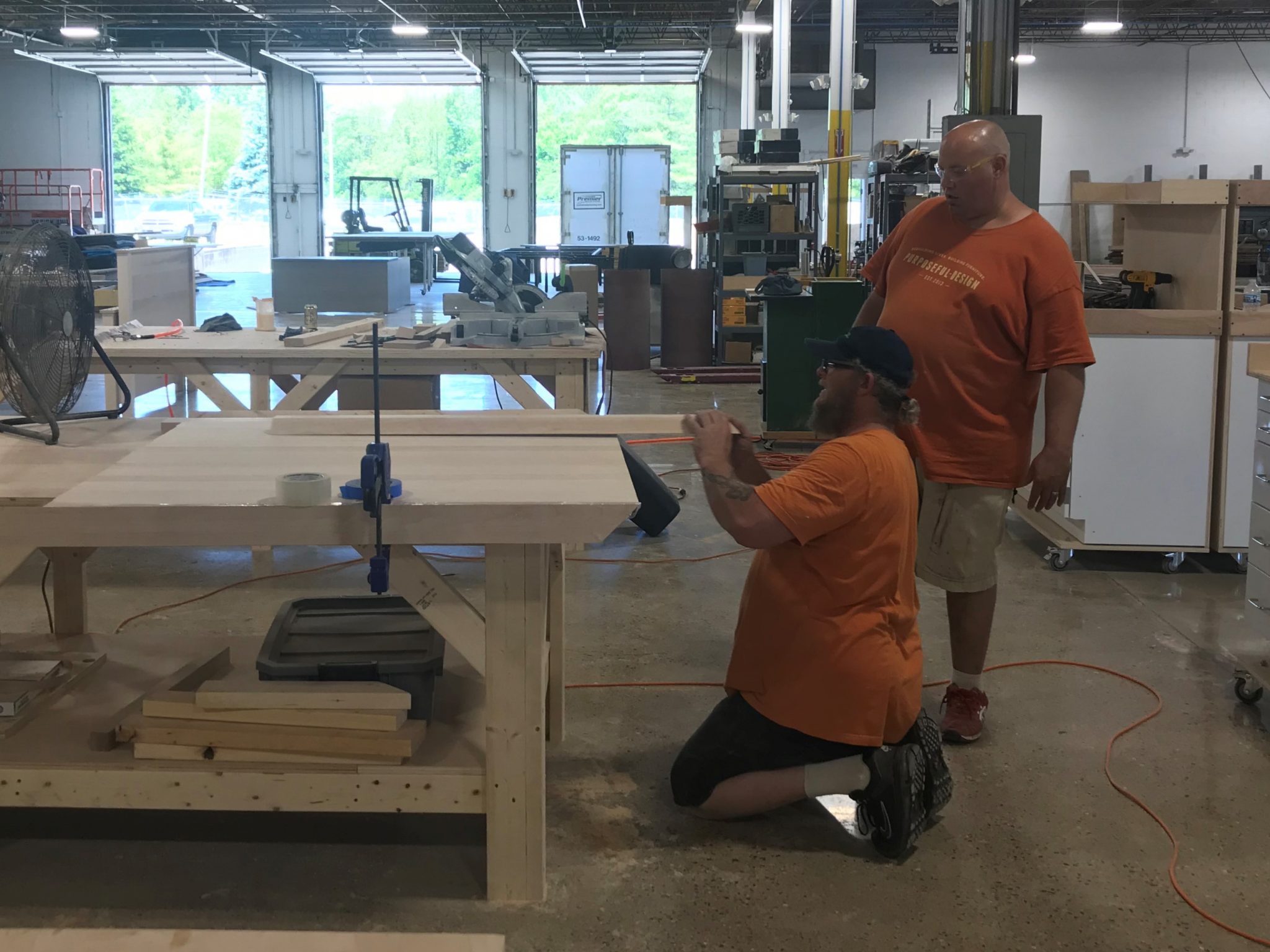 Also in 2012, College Park planted Nehemiah Bible Church. It was the next iteration of Kids' Church, because "kids were aging out at 18 with nowhere to go," said Kids' Church then-pastor Cory Johnson. So College Park stopped the Kids' Church to plant Nehemiah, ordaining Johnson to keep him in the neighborhood. (It's practically home for Johnson; he grew up 18 blocks north of Brookside. Because he's got both the history and also the gift of preaching, he's effective where a traditional College Park pastor couldn't be, Shaw said.)
In five years, Johnson started a food pantry but shut it down when it was too enabling. He tried a dignity project to encourage people to work, but couldn't motivate them. Finally he landed on a daycare, which provides a Christian environment for low-income families so parents can work. At Nehemiah, he teaches Reformed theology, practices church discipline, and has done about 80 baptisms in the last five years. (And he restarted Kids' Church.)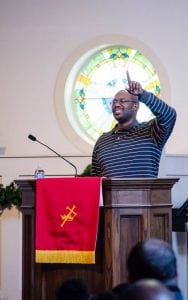 College Park's efforts in Brookside were working. In fact, it looked like a textbook example of the When Helping Hurts principles—listening and building relationships, grassroots ministries springing up in response to actual needs, long-term development instead of quick relief, centering everything around the gospel and the need to live biblically.
"I love the layers," Altman said. "There are moms who attend Heart Change and dads who work at Purposeful Design and children who attend The Oaks. There is an opportunity to redeem what has been broken for many years because there are so many layers around it. That's invaluable for families—that there is such strong partnership and so many people cheering them on."
The most influential cheerleaders are peers—the men and women from the neighborhood who have already believed the gospel and begun to stabilize their lives.
But the B-team cheerleaders from College Park are also passionate, because nothing is more attractive or invigorating than watching the Spirit of God at work. ("I told my husband I would do this for free," Altman said.) They just kept edging closer and closer—until they started moving in.
Moving In
College Park sits in the first suburb north of Indianapolis. Carmel (originally named Bethlehem by Quakers back in the 1830s) was ranked America's best place to live at CNN Money in 2012, then by Niche.com in both 2017 and also 2018.
Seven out of 10 Carmel residents have graduated from college. Most own their own homes (78 percent), the median value of which is more than $305,000. Their median household income tops $106,000. No one's been killed there since a man shot his wife and then himself in 2014.
College Park fits in well, with 2,400 members, a gorgeous new sanctuary, and an $11 million annual budget. The church offers live-streamed church services, small groups (you can search for the one geographically closest to you), and online directions on how to donate stock.
The congregation is about 30 minutes north of Brookside. From the beginning, it seemed like a long trip, especially since part of the ministry of Heart Change is picking up mothers who don't have their own vehicles.
"You'd be driving to their homes and have to go around four cop cars just to get to the house," said Sarah Shaw, wife of Dale. Doing that over and over "defanged it. These are just people, and so many of them are young and isolated."
Heart Change volunteers went with their moms to the bank, to the doctor, to the kids' schools. They attend baby showers and parent-teacher conferences and court proceedings.
Eventually, Cindy Palmer and Sarah began to joke with one another, "Boy, it sure would be easier if we lived down here."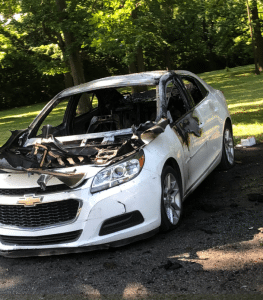 And then, somebody did. Dori Morton—who was involved with Heart Change—and her husband, Frank.
"They fell in love with it," Shaw said. "They said they had found more friends in one year than they did in 20 in [their suburb]."
Cindy and Sarah got a little more serious. "Look," their husbands said to each other. "It doesn't have to be forever. We could try it."
A week later, Sarah found the house she wanted. When she and Dale walked in the first time, he felt "nauseated." It was falling apart, full of junk, and smelled horrible.
They bought the place and gutted it; now it's a charming 1913 home with an open floor plan, a fireplace, and a screened-in porch off their second-floor bedroom. From it, you can see both their well-kept backyard and also the scrap metal piled up at the neighbor's.
Another College Park couple moved in, and then another. Today, there are 12 College Park families living within a few blocks of each other and more thinking about making the move.
"They're not just cosmetically fixing the houses—they're making them nice," said Todd Ralston, who has lived in Brookside since the early '70s. The Shaws now live two doors down from him.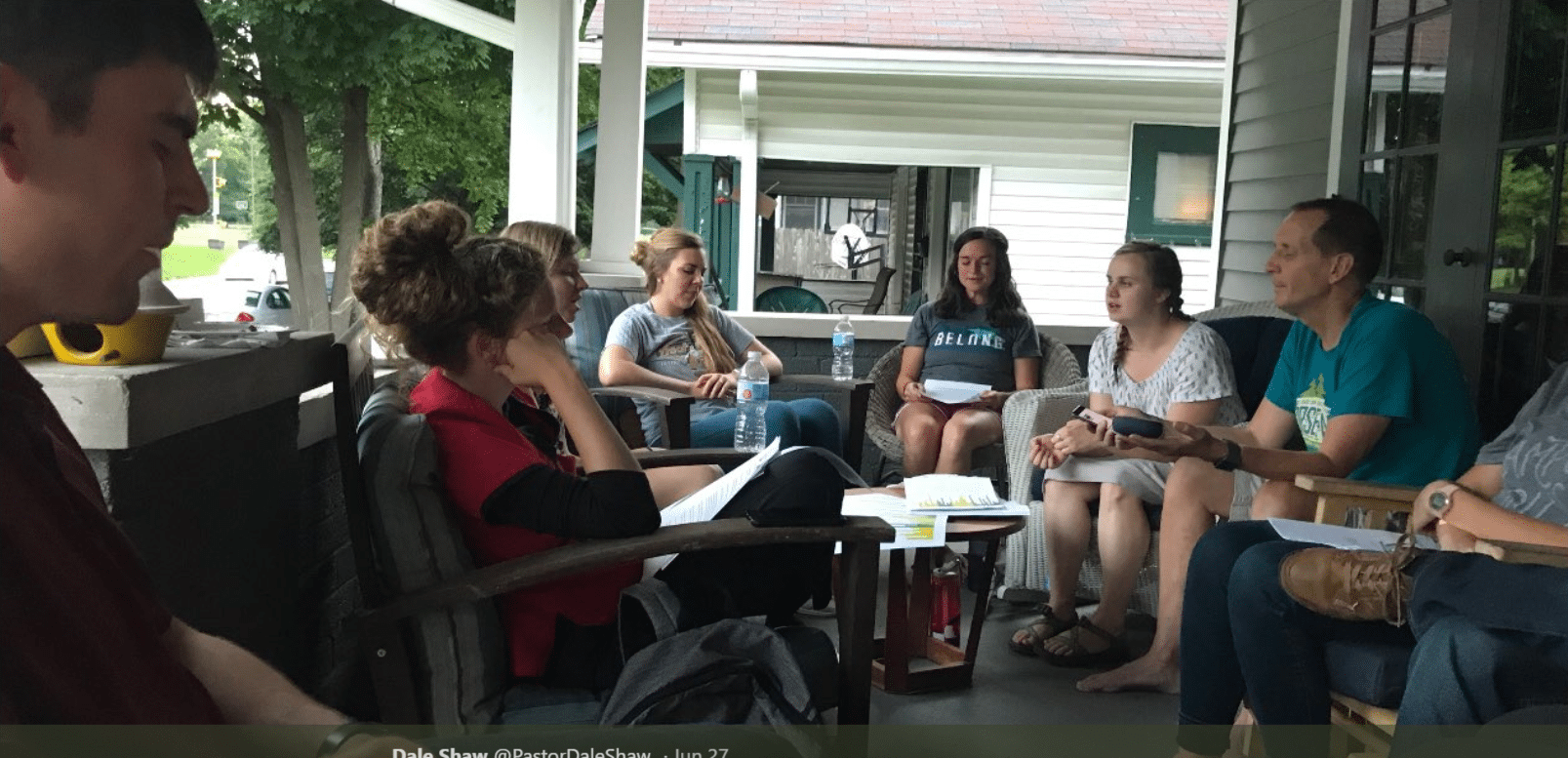 "You look at it, and it stands out, like, 'Wow. I didn't know the street could look like that,'" Ralston said. "That is very uplifting. Even if it's one house or two, that can change a whole block." (And Shaw makes sure it's just a house or two—he's mindful of spacing, making sure church members aren't gentrifying the neighborhood.)
But the advantages are deeper than stable home ownership and better-kept lawns. "Most of our moms only experience community when they're in class with us," Cindy said. "Most of these women live in isolation. Many are afraid that if anyone comes in your house, they're seeing what you have so they can come and steal it, or to see how you're living so they can report you to the [Department of Child Services]."
Now that Heart Change women are living in the same neighborhood, they walk together—and with Heart Change mentors—on Tuesday evenings. They have coffee on Saturdays. They sit on each other's porches.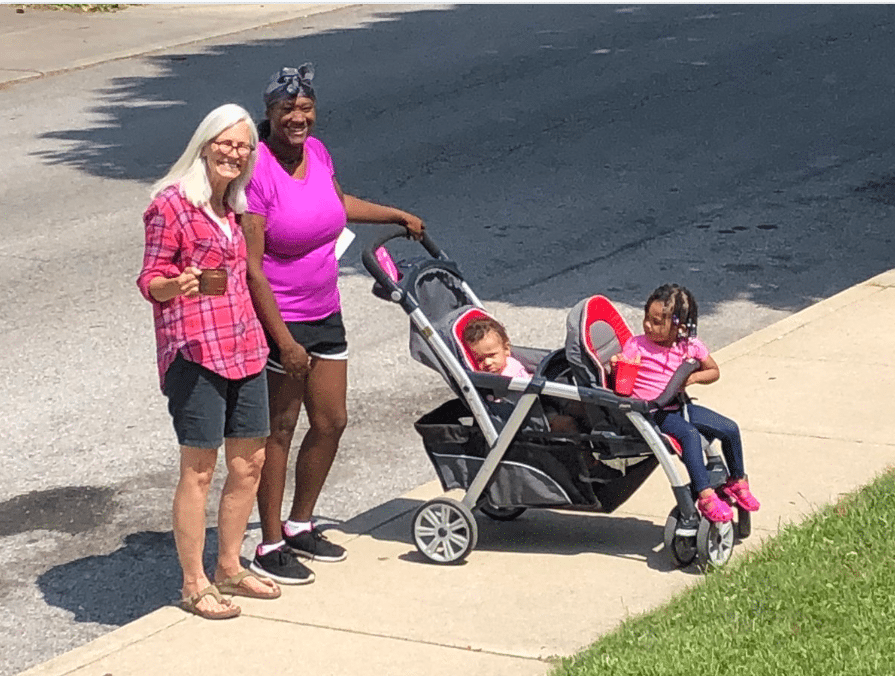 Shaw's dream is for every one of the 50 blocks in Brookside to have an "anchor house," where a solid College Park family lives missionally. To drum up interest, he offers "roadies," or short road trips through the neighborhood and ministries for College Parkers on Saturday mornings. On it, Shaw explains the "five pillars of a healthy community" he's seen change the community—a culture of place and relationship, Jesus-centered churches, opportunities for economic development, strong educational structures, and safe and affordable housing.
The roadies are working; of the about 250 people who have been on one, 36 are thinking seriously about moving in. Still, it's a lot to ask. The blocks with Covenant housing and College Park homes feel moderately safe (no bars on the doors or windows), but last month someone dumped the bodies of three decomposing dogs a few streets over. Last year, a man was shot dead in an alley, a teen was shot and killed in front of the public elementary school, and two children were kidnapped over unpaid drug money.
In the last six months, Brookside has had 376 reported crimes, including 69 against a person (mostly battery), 135 property crimes (including theft, fraud, vandalism), and 42 crimes against society (such as prostitution, juvenile runaways, criminal trespassing). In comparison, the neighborhood just to the north of Brookside had half the crime (175 incidents in the past six months), and at least one on the other side of the interstate had 7 percent of the crime (27 incidents).
"I have wondered what I'd do if I was upstairs and somebody came in and the alarm went off," Sarah Shaw said. "I'd lock myself in my room and pray, 'Lord, just help.'"
The Shaws are leaning on that help.
Lighting Up the Neighborhood
"We think the gospel has the power to light up the whole neighborhood," Dale Shaw said.
He's already seen it, in the smiles and waves of neighbors, in the kids giving speeches at The Oaks and the men praying before work at Purposeful Design, in the funeral he did for a neighbor in which he laid out the gospel message. He sees it in the houses themselves, with their fresh paint and cut lawns and bright flowers. And he sees it in himself, in his prejudices that have been challenged and his heart that has been softened.
"God is on the move," he said. "He keeps changing us."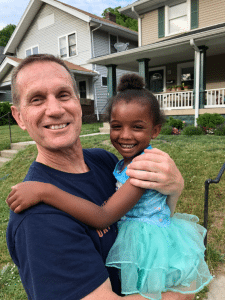 That's a common sentiment.
"We have women [volunteers] who may be in a dry spell with their own walk, and God really uses this environment where we are servants and it's all about God's Word," Barb Tait said. She's speaking from experience. "I thought I was going to go help the poor, and the first thing I realized was that I am a broken sinner, and it was my heart that needed to be saved from prejudices and assumptions and selfishness. God exposed me."
"I can see people in poverty, and I'm not intimidated by that anymore," said Heart Change volunteer Kris Schneider. "I can talk to them. I love the relationships I've formed with the women here and what that does for me and my heart."
Her heart change can hardly be overstated. Schneider and her husband are finishing up an adoption process—they're taking home two children of a Heart Change mother who could no longer parent.
"As Brookside has flourished, it has created a hunger for a similar but different transformation to take place in the suburbs as we consider what incarnational gospel influence looks like outside of the urban core," Vroegop said. (They've found it looks a lot like the same five pillars.) "Brookside has expanded our understanding of how the gospel brings hope."
Keeping On
"The contemporary evangelical church is too quick to overlook social issues out of pragmatism, write off social justice as 'liberal theology,' and forget that the Bible uses strong words when the poor and disenfranchised are neglected," Vroegop said. "The 'though your sins are like scarlet' issues that will be washed white as snow in Isaiah 1 include failing to seek justice, not correcting oppression, not bringing justice to the fatherless and neglecting to plead the widow's cause (v. 17)."
He knows that College Park can't cure poverty in Indianapolis. Indeed, as Brookside brightens, drug deals and violence may simply darken another area of town.
"The fact that social issues may move to another part of the city is, perhaps, discouraging because there is no comprehensive solution," Vroegop said. "But isn't that what the church is called to do—to bring light in darkness and hope in despair? We are convinced that we should try. . . . Our prayer is for more churches and individual believers to engage the needy parts of our city with the hope of the gospel not just because it works, but because it is right."
"We see through a glass darkly—we cannot get a full picture," Altman said. "God does far more with our 'yes' than we could ever do by plan or intent. It's definitely a privilege to be here—sometimes I feel like I need to pinch myself."