I watch the United Methodist Church's struggles from the sidelines. I am an outsider. I have no stake in the outcome. I have no seat at the General Conference, no vote for future of the the nearly 13-million-member global denomination. I have no voice over whether the Book of Discipline will be changed to allow for same-sex relationships.
This is not my fight. These are not my people.
Yet these were my people. If anyone else thinks he has reason for confidence in his Methodism, I have more. Baptized and confirmed in the United Methodist Church. Married in the United Methodist Church. As to zeal, traveled from South Dakota to Los Angeles as a teenager to declare my intent to pursue ordination as a United Methodist minister. As to education, attended a university founded by Methodists with plans to study in the United Methodist seminary at its heart.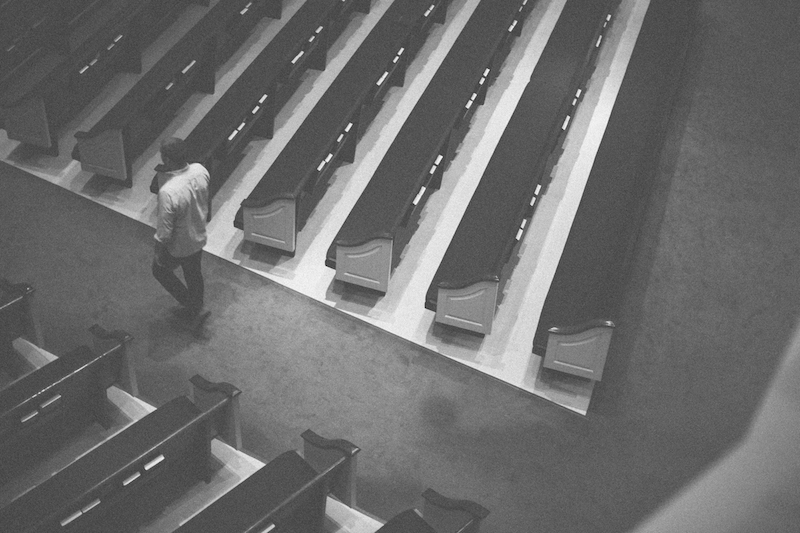 My familial allegiances, however, run much deeper. My mother's parents were both certified lay ministers in the United Methodist Church. I don't believe my grandmother has yet forgiven me for not seeking ordination in her church. She doesn't know her family's entire ethnic makeup, because her father only told her they were Methodists.
And that's not even the Daniel side of my maternal family. According to the Welsh historian Philip Jenkins, "During the 18th and 19th centuries of the evangelical revivals, Welsh people started using distinctively biblical names, often from the Old Testament." The first member of my mother's family to come to America was John Robert Daniel, born in the Calvinistic Methodist hotbed of north Wales in 1826. His parish planned to send him to study for the ministry at the famous Methodist school in Bala, but instead his family joined the Welsh exodus to Wisconsin in 1845. Their Methodist zeal did not dim, though it did morph theologically after crossing the Atlantic. I learned the Methodist faith from my maternal grandfather, William Owen Daniel Jr., who loved few things more than the Wesley hymns sung in Welsh four-part harmony. Before he died in 2004, as he handed me family heirlooms that included a Welsh New Testament, he told me I had inherited the Welsh "hwyl" or long-winded emotional preaching of our Methodist forebears. It was a compliment, I think.
At age 15 I experienced the prototypical warm-hearted Methodist conversion during a youth retreat. Yet in retrospect this moment ironically marked the beginning of the end of my United Methodism. The interdenominational retreat was hosted in a nearby Lutheran church. My United Methodist pastor didn't support this Spirit-led revival that led students to confess their sins and trust in Jesus as their Savior. Four years later, as a college student, I returned to my home church in search of financial support for an evangelistic summer mission in California. This same pastor declined and said her theology taught "God helps those who help themselves." I will never forget, however, the United Methodist women of my home church who filled this gap and hosted a fundraiser meal that more than covered my summer expenses. No period since my conversion has been more instrumental in my spiritual development.
By the end of this summer my theological trajectory had been fully redirected from mainline Protestantism toward the evangelical movement. I lived near two United Methodist churches and a student ministry house in college, but I never considered joining, because these groups seemed preoccupied with sexual politics. An African student in the seminary complained to me that his classes did not use the Bible as a required text. Meanwhile, my friends sang Wesley hymns and shared the gospel with strangers so that they might be born again. We prayed together in small groups and held each other accountable to pursue holiness. Within a few years I would be baptized by immersion and write a book on Reformed theology. My parents followed suit with baptism and joined a Wesleyan church. My brother married a Baptist woman, and their family found a home in a nondenominational megachurch.
All of us are active in churches. None of us remained a Methodist.
Not Unusual
In the last 17 years since I left home for college I've learned my experience is rather common. My wife's ancestors started a Methodist church in the early 1800s in south Alabama. She grew up occasionally attending the United Methodist church where we were married. I once introduced myself as a "former Methodist" to her family's United Methodist bishop. His indignant response revealed I had touched a particularly sore spot. When our parents were growing up the United Methodist Church had 11 million members in the United States alone. That number is now 7.2 million, and the rate of decline is picking up. In the last five years alone membership has dropped 6 percent.
The numbers bear out in anecdotal experience. Every evangelical group I've known since 2000 has been stocked with former United Methodists. And every story is the same. To find their Aldersgate experience of love for God who justifies sinners, they had to leave the United Methodist Church. To hear preaching that stirs the mind and affections with unshakeable confidence in the Word of God, they had to leave the United Methodist Church. To find theology that would steel them to stand with Jesus and not be swept away by theological fads, they had to leave the United Methodist Church.
I do not intend to minimize the work of God among thousands of faithful United Methodist churches around the world. As a former United Methodist, I thank God for these friends and co-laborers in the gospel, even if I no longer share all their theological views. I recognize my spiritual debt. They were my family. They are my family.
I'm in no position to advise these people called Methodists. I forfeited that right when I left. And no one is asking for my advice, anyway. But I want my United Methodist friends to know something important. I did not leave because of your views on sexuality. By the time I left in the early 2000s I didn't even realize you had been debating sexuality for decades. I left to find the theology of George Whitefield and Howell Harris that converted the Welsh, including my Daniel kin. I left to learn the spiritual disciplines that sustained the Wesleys amid their conflicts with established church leaders and quests to reform British society. I left to find the spiritual zeal that made my grandfather belt out the Methodist hymnal by heart as cancer ravaged his body.
I left the United Methodist Church to find Methodism.