On My Shelf helps you get to know various writers through a behind-the-scenes glimpse into their lives as readers.
I asked Jarvis Williams—associate professor of New Testament interpretation at The Southern Baptist Theological Seminary—about what's on his nightstand, books that have shaped his understanding of racial justice, what book every evangelical should read, and more. (Register to hear Jarvis Williams lead a workshop at our upcoming 2017 National Conference, April 3 to 5 in Indianapolis. Space is running out, so register soon!)
---
What's on your nightstand right now?
Because of my ministry as a New Testament scholar and specialization in soteriology in second-temple Judaism and Paul, most of my reading is discipline-specific. Since I'm currently writing two books on Galatians, right now several volumes are on my shelf. A few are: Francis Watson's Paul and the Hermeneutics of Faith; A. Andrew Das's Paul and the Stories of Israel; and David Lincicum's Paul and the Early Jewish Encounter with Deuteronomy.
What are some books you regularly re-read and why?
I primarily re-read ancient primary sources (such as Josephus). Primary sources are the most important sources for my work as a Christian NT scholar. I don't waste time re-reading a lot of books that simply reproduce what other people say about the primary sources or the biblical text. I re-read books that rigorously interact with the primary material (e.g. exegetically strong commentaries that analyze the Bible in its ancient historical context are constant re-reads for me).
What books have most profoundly shaped how you view gospel ministry?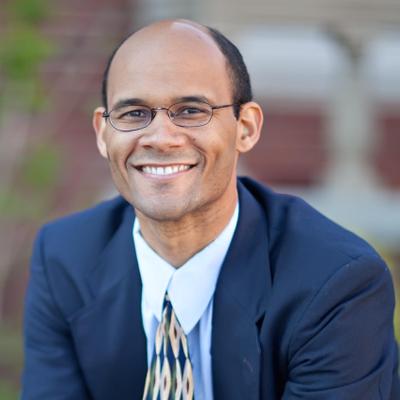 The Greek New Testmanent, everything written by Tom Schreiner (especially his Romans commentary and his book on Paul and NT theology), and John Piper's Supremacy of God in Preaching and A Hunger for God.
What books have most shaped your understanding of racial justice?
So many. A few are: Michael Emerson's Divided by Faith; Christena Cleveland's Disunity in Christ; Richard Delgado's Critical Race Theory: An Introduction; Benjamin Isaac's The Invention of Racism in Classical Antiquity; Love L. Sechrest's A Former Jew: Paul and the Dialectics of Race; and W. E. B. Dubois's The Souls of Black Folks.
Which book do you wish every evangelical Christian would read and why?
Richard Delgado's Critical Race Theory: An Introduction. A necessary book because evangelicals still tend to be decades behind on critical race discussions.
Michael Emerson's Divided by Faith. This book shows how evangelical movement and white supremacy are closely connected. Evangelicals tend to ignore racial discussions because evangelicalism has historically benefited from racism. This book will help evangelicals see this and hopefully move them to repent.
---
Also in the On My Shelf series: Gracy Olmstead, Matthew Hall, Drew Dyck, Louis Markos, Ray Ortlund, Brett McCracken, Mez McConnell, Erik Raymond, Sandra McCracken, Tim Challies, Anthony Moore, Sammy Rhodes, Karen Ellis, Alastair Roberts, Scott Sauls, Karen Swallow Prior, Jackie Hill Perry, Bruce Ashford, Jonathan Leeman, Megan Hill, Marvin Olasky, David Wells, John Frame, Rod Dreher, James K. A. Smith, Randy Alcorn, Tom Schreiner, Trillia Newbell, Jen Wilkin, Joe Carter, Timothy George, Tim Keller, Bryan Chapell, Lauren Chandler, Mike Cosper, Russell Moore, Jared Wilson, Kathy Keller, J. D. Greear, Kevin DeYoung, Kathleen Nielson, Thabiti Anyabwile, Elyse Fitzpatrick, Collin Hansen, Fred Sanders, Rosaria Butterfield, Nancy Guthrie, and Matt Chandler.
Browse dozens of book recommendations from The Gospel Coalition's leaders and sign up your church at Hubworthy.