Gunmen stormed a Catholic church in southwest Nigeria on Sunday, killing as many as 50 people, including women and children, according to reports from local officials.
Witnesses told local reporters the gunmen detonated explosives before opening fire on churchgoers gathered to worship on Pentecost Sunday. Officials were still calculating the death toll on Monday.
The brutal attack on St. Francis Xaiver Catholic Church in the city of Owo is the latest episode in a long series of violence against Christians in Africa's most populous nation.
The Sunday assault stunned a part of the country that had largely escaped such violence in recent years.
But the Sunday assault stunned a part of the country that had largely escaped such violence in recent years—and it raised concerns that violence could be spreading to corners once considered peaceful.
In March, the persecution watchdog Open Doors International reported that more Christians were killed for their faith in Nigeria than in any other nation in 2021. The group estimated more than 4,650 believers had been murdered.
For years, the most widespread attacks unfolded in northeast Nigeria, as the Islamist terrorist group Boko Harm executed a relentless campaign of violence against Christians and churches in the region.
The 2014 kidnapping of 276 girls from a boarding school in the northeastern state of Chibok provoked international outrage for weeks, but attention slowly shifted away from Nigerian violence, and attacks against Christians continued.
In 2015, the rocky roads through the hills of northern Nigeria revealed a landscape of burned-down churches and looted homes. In many cases, roving militants had scaled church structures to rip down crosses before burning buildings to the ground.
But while churches sat in ashes, believers returned to worship.
But while churches sat in ashes, believers returned to worship. Some gathered in makeshift huts built from trees cut down by young church members. Others set up chairs in the shell of their torched buildings.
In a temporary shelter built by a congregation in the city of Gombi, churchgoers hung a banner next to their destroyed church building, announcing the theme for their summer Bible study from Romans: "We are more than conquerors."
Concerning List
In the years that followed, killings and kidnappings continued, along with the rise of other insurgents, including a terrorist group called the Islamic State West African Province. Christian farmers have also endured attacks from Fulani herdsmen in both northern and southern regions of the country.
In December 2020, the U.S. State Department designated Nigeria as a country for particular concern for severe violations of religious freedoms—a move seen as long overdue by many persecution experts.
USCIRF officials said they were appalled by Nigeria's removal from the State Department's list of countries of particular concern.
A year later, the Biden administration removed Nigeria from the list—a move many found bewildering. Commissioners from the United States Council for International Religious Freedom (USCIRF) said they were "appalled" by Nigeria's removal from the list.
USCIRF urged the State Department to return Nigeria to the list, based on the agency's own reporting: The State Department's 2021 report on Nigeria noted that "various sources stated the government did not take significant measures to combat insecurity, including ethnoreligious violence, throughout the country."
The report included a litany of examples of violence against Christians, including Boko Haram militants kidnapping and beheading a Christian pastor in January 2021.
Struck Down, but Not Destroyed
As news broke of the Sunday attack on the Catholic church in southwest Nigeria, local officials grieved the violence that invaded their pocket of relative peace. The state's governor, Arakunrin Akeredolu, called it "a black Sunday in Owo."
But despite such black Sundays in Owo and other parts of Nigeria, Christians continue to gather for worship, often in large numbers, navigating the risks they take with the certainty of the gospel.
As one pastor in northern Nigeria said after his church was burned and 40 members killed by Boko Haram militants: "God didn't make a mistake in placing us here. It is our heart's desire that the church will remain here until Christ returns."
In a season of sorrow? This FREE eBook will guide you in biblical lament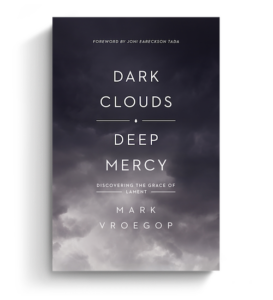 Lament is how we bring our sorrow to God—but it is a neglected dimension of the Christian life for many Christians today. We need to recover the practice of honest spiritual struggle that gives us permission to vocalize our pain and wrestle with our sorrow.
In Dark Clouds, Deep Mercy, pastor and TGC Council member Mark Vroegop explores how the Bible—through the psalms of lament and the book of Lamentations—gives voice to our pain. He invites readers to grieve, struggle, and tap into the rich reservoir of grace and mercy God offers in the darkest moments of our lives.
Click on the link below to get instant access to your FREE Dark Clouds, Deep Mercy eBook now!