Editors' note:
The weekly TGCvocations column asks practitioners about their jobs and how they integrate their faith and work. Interviews are condensed.
John Perkins is a Christian minister, civil rights activist, philosopher, community developer, and founder of the John M. Perkins Foundation. Born into Mississippi poverty as the son of a sharecropper, he fled to California when he was 17 years old after his older brother was murdered by a police officer. In California, he became a Christian when his son invited him to church. Perkins is featured in For the Life of the World, Episode 4: The Economy of Order.
---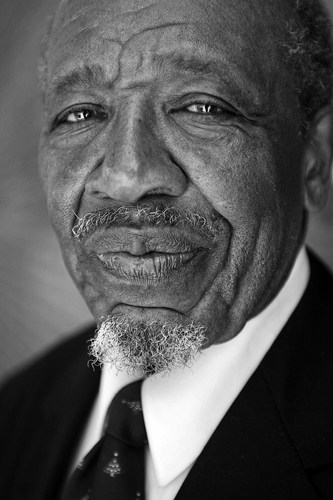 How do you describe your work, what you do every day?
My main work is teaching the Bible. This is what I consider my first job. I have also been an organizer and motivator. I have never done much but try to cast vision and motivate people. I see myself as a leader, and a leader is a person who can turn vision into passion and motivate people to follow that vision.
How did you come into doing this work?
I was called and discipled, and I took my discipleship seriously. As Paul told Timothy, "and what you have heard from me in the presence of many witnesses entrust to faithful men who will be able to teach others also" (2 Tim. 2:2).
In your role as a community developer, how do you think you work uniquely because your heart has captured a vision of the truth and the beauty of Jesus?
In many ways, the differences in our work are too much to describe, because the work without the gospel is missing the thought of redemption. You can look around you and see that there are so many people who do wonderful things without the gospel. But my work is different because it assumes the dignity of humanity and that you have to love people deeply, and then they follow you because of that love.
The uniqueness is that you depend upon God. Even when things happen that people assume are natural, we expect the supernatural and expect God to do something beyond and better than you and I can do. I guess you would call that having faith and hope.
What fears do you think keep us from seeing and affirming the dignity of others?
It might be ambition and ego, and it might be our own pride. We always think we have to be a little bit better than others and miss the equality. We particularly forget that others are equal to us when we are asked to listen and learn from each other.
Where do you think some of the greatest opportunities for hospitality are in our every day lives?
The best place for hospitality will always be our home and our workplace. By inviting friends over, we are showing that you want people to feel welcome and respected in your own home, and to accomplish anything, you have to have a good relationship with your fellow workers. When you become well-known, you can use other mediums like radio to reach out to people, but the greatest opportunity to show others hospitality will always be in one's home.