Cynthia Pizarro is president of CSpring, a consulting firm that offers IT and business solutions focused on customer success. In addition to leading business operations, Cynthia is involved in managing key accounts, developing marketing initiatives, and hiring staff. She is also a founding member of Indiana TechWorx, a technology and business leadership group based in Indianapolis. She and her husband, Peter, live in Carmel, Indiana, along with their two children and belong to College Park Church.
---
What do you do every day?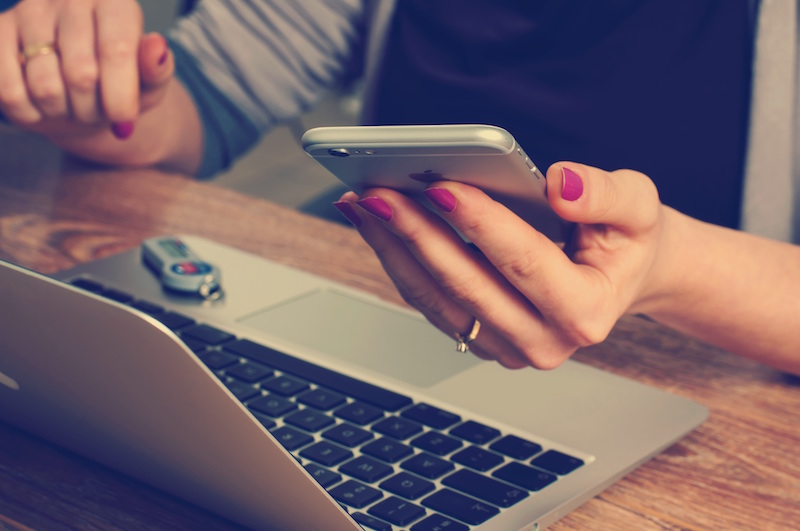 I wake up around 5:30 a.m. and, after making coffee and emptying the dishwasher, my husband and I sit down to read the Bible and pray. At 6:30 a.m. we wake up the kids, pack their lunches, and attempt to get everyone out the door by 7:20 a.m.
After I drop off the kids at school, I go to the office, where I wear several different hats—marketer, designer, forecaster, and more. On the side I'm also involved with launching a new organization to connect businesses across Indianapolis, TechWorx.
How does your work give you an opportunity to love your neighbors (Mark 12:31)?
A few years ago, I was convicted by the Holy Spirit to pray at our first Christmas party. I was nervous since my business partner at the time wasn't a Christian and our employees have different faiths. But I did it. Surprisingly, people approached me afterward saying that they loved it and felt cared for by me.
Since then I've increasingly become aware that I'm not just God's image-bearer I'm his gospel representative, too. I can love them best by being an intentional witness to his truth and grace. When I'm sensitive to the prodding of the Holy Spirit, I have lots of opportunities to share my faith.
Where does your personal brokenness cut up against your work, and how do you fight it?
I have high standards and care a lot about what others think. I don't care about having the fanciest car or the biggest house, but I want everything I touch to be exceptional.
As the Spirit does his sanctifying work in my heart, though, I care more about the approval of God than the approval of others. The beauty of the gospel is that God approves me on the basis of what Christ has done, not what I've done. This frees me to be positive and optimistic since I can trust his plans are good and sure.
How does your other work function as a way to love your neighbors too?
Four years ago, my neighbor and I decided to host a Bible study at my home for our neighbors. I was nervous and felt inadequate because I'd never led a Bible study before. Plus, our neighborhood isn't filled with many spiritually polished women; most don't go to church.
But when we invited them, they came. We're now in our third year and have a name, Women Next Door. Since our church's mission statement is "to ignite a passion to follow Jesus," the mission of Women Next Door is "to be the spark that ignites the passion to follow Jesus in our neighborhoods." I'm so expectant about what God will do in this ministry.
---
Editors' note: TGCvocations is a weekly column that asks practitioners how they integrate their faith and their work. Interviews are condensed and edited.