Editors' note:
TGCvocations is a weekly column that asks practitioners how they integrate their faith and their work. Interviews are condensed and edited.
Abigail Murrish is an agricultural writer passionate about encouraging people to know their food, eat well, and show hospitality. Since her time at Purdue University, Abigail has appreciated talking with farmers (versus about them) to understand difficult agricultural issues and grow in her knowledge of the Christian call to steward creation. Abigail lives in Cincinnati, Ohio, with her husband, and blogs at abigailmurrish.com.
---
How do you describe your work?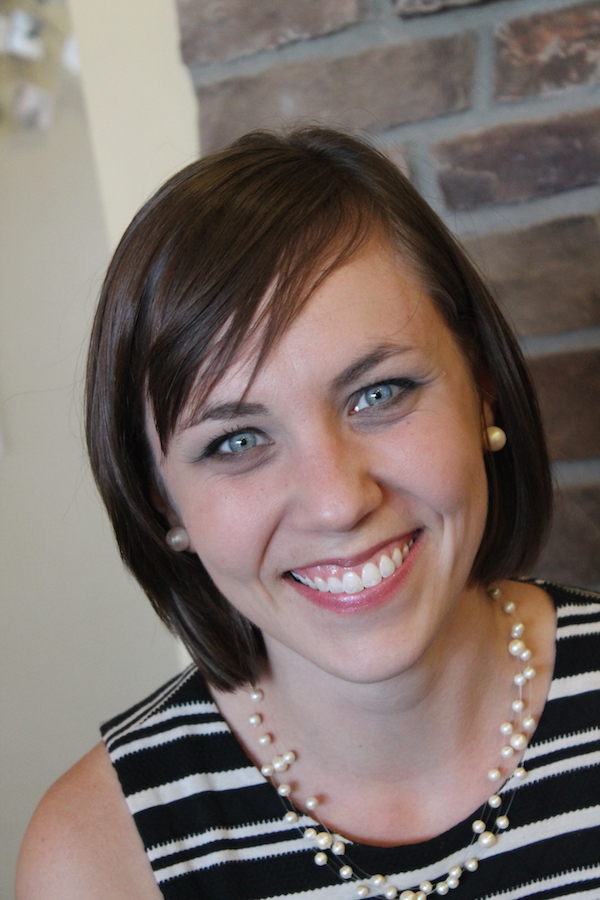 Food is one of the great themes that unifies all people and is interwoven with our care of creation. My work as an agricultural writer is ultimately to help people enjoy the gift of food and see themselves as stewards of the earth.
I write on both ends of the farm-to-fork continuum. Currently, I write for a soybean and corn farmers magazine and blog for a local farmers' market in addition to writing on my own blog.
As an image-bearer of God, how does your work reflect some aspect of God's work?
My work as a writer is revelatory and creative. For my readers engaged in agriculture, I want to show them how they can make their operations more economically, ethically, and environmentally sustainable.
For my readers removed from agriculture, I want to introduce them to the men and women who play a role in producing our food (whether a 5th generation grain farmer or an urban gardener) and help them understand how our food system works and what that means for their buying and eating habits.
In all my writing, I want to spur kindness and encourage empathy for "the other," whether that's a local food advocate or an ag industry executive. Moreover, the Christian worldview is rarely discussed in traditional agriculture. To write in a way that illuminates agriculture with the Christian worldview in a kind and empathetic style is one of the most creative endeavors I've pursued.
How does your work give you a unique vantage point into the brokenness of the world?
At the heart of today's agriculture is a desire to make right the broken aspects of creation like hunger, malnutrition, pest invasion, drought, and so on. Through my work, I have learned the depths of these problems and the lack of simple solutions.
Agriculture is also a divided industry with traditional agriculture on one side and organic and/or local farming on the other. The "us-versus-them" narrative is prevalent on each "side" and unhelpful for everyone.
On a personal level, my business is just more than a year old and I'm still on the learning curve. Managing finances and building my client base are tasks that continue to challenge me.
Jesus commands us to "love our neighbors as ourselves." How does your work function as an opportunity to love and serve others?
We know from passages like Genesis 2 and Psalm 8 that humanity is called to steward the earth. With approximately 98 percent of Americans removed from agriculture, it is difficult to know what it looks like to respond to that call through our daily food and lifestyle choices. My writing serves others by helping them be active (versus passive) stewards of the earth.
I also want to help my readers view their food with thankfulness and others-mindedness. It is easy to view food as a personal right for our own ends. But Scripture tells us otherwise. Jesus taught his disciples to pray for their daily bread and he lived on this earth eating and drinking with tax collectors and sinners.