Exactly 10 years ago this week—on January 8, 2008—I was doing college ministry in East Asia. I had recently gotten to know a student named "James"; we had met playing basketball and had become fast friends. And, just like virtually everyone around him, he had never heard about Jesus Christ.
Over the course of several weeks, I got to share the gospel with him several times. He seemed interested, and asked great questions, but he couldn't disavow the atheistic worldview that had been ingrained in him for almost two decades.
Facepalm
One day I secured a copy of the Jesus Film in his language, and we scheduled a time to watch it together. I had never seen it before and didn't know what to expect. But given all the stories and statistics associated with the movie, I was eager for James to see it. I remember it was my last day of ministry for the semester—the winter holiday was about to begin, and my parents were arriving for a visit the following day. I was in a great mood. And when James and I sat down in my apartment living room and I inserted the DVD, my hopes were high.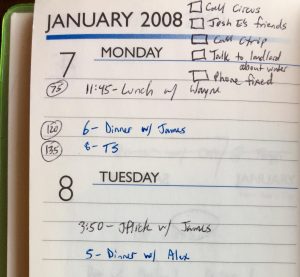 I'm not sure if James heard a noise about seven minutes into the film, but if he did, it was my hopes being dashed on the floor. James was a hip, modernized college dude who had seen far more of Hollywood's latest offerings than me. The Jesus Film, meanwhile, is on the cutting edge of 1979. I confess I felt embarrassed. Embarrassed to be subjecting him to subpar acting and cringeworthy cinematography—Is that Jesus levitating?—for two long hours. Honestly, I feared it would have a counterproductive effect, making Christianity look sillier to him than it did before.
When the film ended and the credits rolled, I braced for his verdict. James turned and looked at me and, with sincerity in his eyes, simply said: "That was the best movie I have ever seen." I was shocked.
That afternoon, James placed his faith in Jesus Christ.
Lesson Learned
This story doesn't just convict me of my pathetic lack of faith; it inspires me to keep leaning on the power of God's Word—not human ingenuity or "wisdom"—to do the impossible. Consider Paul's words to one local church:
The message of the cross is foolishness to those who are perishing, but to us who are being saved it is the power of God. . . . Has not God made foolish the wisdom of the world? For since in the wisdom of God the world through its wisdom did not know him, God was pleased through the foolishness of what was preached to save those who believe. Jews demand signs and Greeks look for wisdom, but we preach Christ crucified: a stumbling block to Jews and foolishness to Gentiles, but to those whom God has called, both Jews and Greeks, Christ the power of God and the wisdom of God. For the foolishness of God is wiser than human wisdom, and the weakness of God is stronger than human strength. (1 Cor. 1:18, 20–25)
I am so grateful that the gospel message is not a rough draft, or a weak crutch, or an irrelevant historical relic, but God's explosive power to save anyone—like James, or like you—who rests in Christ alone (Rom. 1:16).
Don't Lose Hope
Over the last decade, God has been so kind to James. He graduated from college and is now a full-time college minister in East Asia. Standing beside him a few years ago as he married a godly woman was a privilege I will never forget.
When James and I stepped into my apartment that cold January afternoon 10 years ago, neither of us had any idea how radically different his life would look today. But God did.
He knew, in Christ, the plans he had for James. And he couldn't wait to unfold them over the coming years.
Friends, never underestimate the power of God's Word. It is a fire that can melt and a hammer that can break even the hardest hearts (Jer. 23:29). If there's a lost person whom you love, don't despair. Keep praying. Keep sharing. Keep hoping. As one person aptly said, God is more willing to save sinners than sinners are willing to be saved.
We can schedule meetings—but thanks be to God, he schedules conversions.