It has been 287 days since Russia launched its invasion of Ukraine, kicking off a war that has left villages destroyed, families separated, and more than 14,000 civilians dead or injured. Recently, Russian forces have withdrawn from the city of Kherson, a move that could represent a turning point in the war. As the residents of liberated cities greet Ukrainian soldiers, hundreds of villages lie in disarray. Help is coming through physical supplies funded by humanitarian organizations. But it's not just food and medicine—it's also the gospel message and worship services that are bringing Ukrainians together in the wake of tragedy.
In early September, Russian troops left Kharkiv, a city of almost 1.5 million that sits near Ukraine's northeastern border. One of its suburbs, Korotych, was once home to more than 5,000 people. Most have fled. A local church that once welcomed 400 Christians now gathers 150.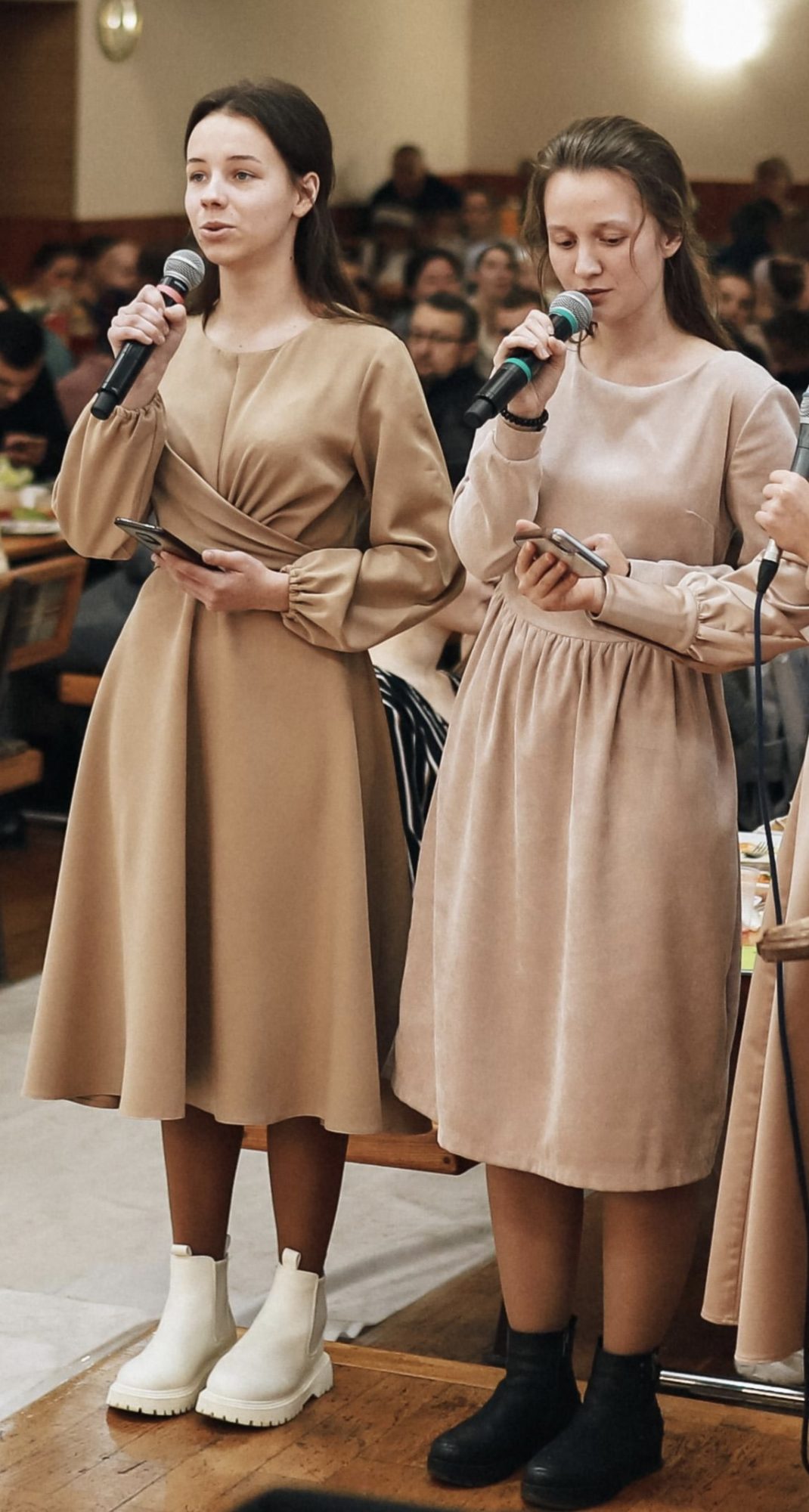 Two of them are young university students—Maria Taranova, 24, and Julia Vostriakova, 18. Both were born in Kharkiv and have been Christians all their lives. Maria also works as a doctor at a local hospital. When Russia invaded on February 24, Maria first found out on social media like many other Ukrainians.
"We were in shock," she said, noting how many of Korotych's residents fled almost overnight. Julia heard the news from her parents, who had left for a different part of the region.
"In the beginning we were angry," she said. "We just heard [about it on] the TV. When the rockets hit, we didn't know how big they were at first."
As the artillery started raining down on Ukrainian soil, Julia's college classes transitioned into virtual learning as many in her village congregated in the remaining undamaged buildings. It would be the first change of many.
Bringing Food and Worship
As villages go, Korotych has suffered less than other areas of Kharkiv. "Parts of the village have been hit by only five rockets," Julia said, noting how her best friend lived in the center of Kharkiv and was forced to evacuate. Some villages go without electricity and water for days.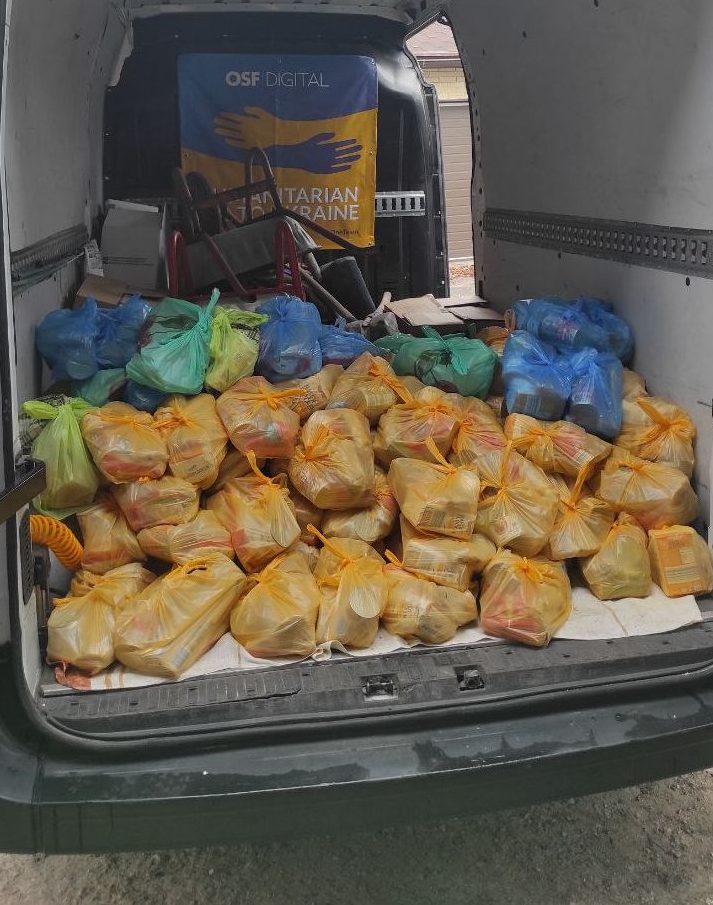 Concerned, Julia and Maria gathered with a few others from their church. Along with international workers from Romania and Germany, they started traveling to the villages. They bring food and medicine, hold worship services, and sing religious songs with the villagers. Some of these worship meetings attract hundreds—120 in Kulynychi, 160 in Staryi Saltiv, and more than 400 in Kharkiv.
In many cases, villagers are receptive to this religious element.
"When we arrived in one village, we started asking, 'Do you believe in God?'" Maria said. One woman answered, "There is no one here who does not believe in God." Although 78 percent of Ukrainians are considered Christians, Julia and Maria said the people they help seem to have grown more spiritually receptive since the war began nine months ago.
"People don't say 'Army, help us,'" said Julia. "They say 'God help us.'"
Helping the Helpers
The aid Julia, Maria, and their fellow humanitarians provide doesn't just come from the undamaged villages. A great deal of it comes through the work of humanitarian NGOs like the Ukraine Freedom Project (UFP). UFP founder Steven Moore was in Tulsa, Oklahoma, on February 24 when texts from friends in Ukraine began streaming in: "There's bombs going off in Kyiv, what do we do?"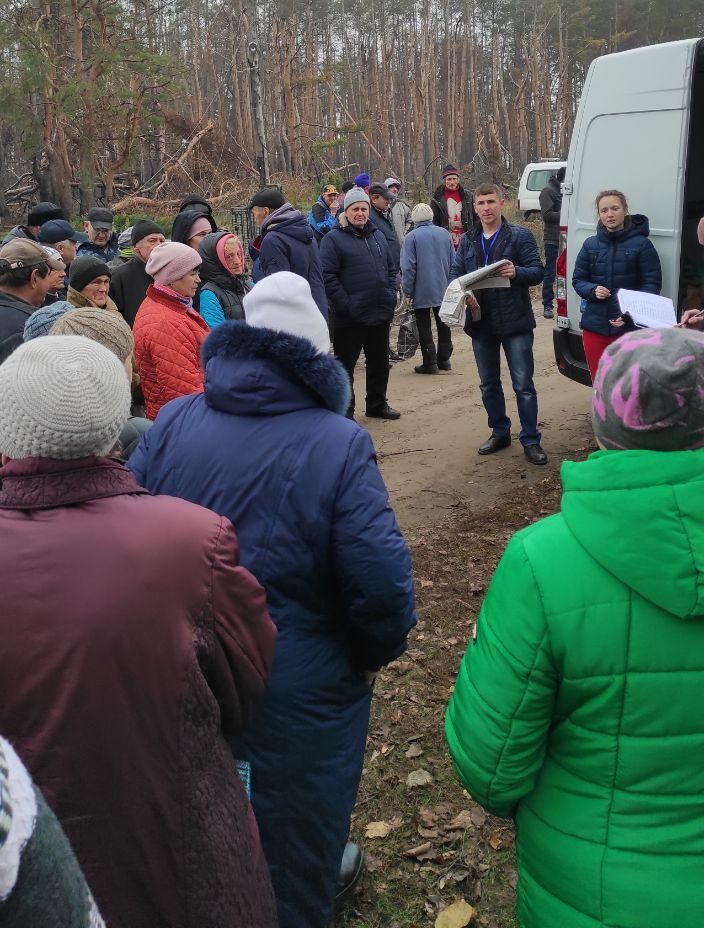 Moore, a former Congressional staffer, had done research in Ukraine in 2018 and 2019. He realized it was time to go back and see what could be done. After assisting with the initial refugee swells in Kyiv and Kharkiv, Moore settled into Kharkiv in July and began helping the humanitarian efforts.
In the beginning, Moore would buy groceries from nearby stores, load them onto Sprinter vans, and drive hours to where aid was most needed, including cities like Kyiv and Bucha. As time went on, these missions turned into partnerships with NGOs. Moore's UFP has delivered more than 200 tons of food and 25 tons of medicine to resettled Ukrainians.
"We're not good at getting the food into the country, but we're really good at getting it to the people in the country who need it the most," Moore said. To coordinate aid within the country, he connected with local workers and volunteer groups. In July, Moore visited the Kharkiv church and met Julia and Maria. Soon, he was working alongside them, helping deliver food and supplies to at-risk or damaged villages.
Seeing It Through
Although Russia has exited Kherson, the danger hasn't disappeared for Ukraine's humanitarians. Russian missiles still strike buildings in Korotych—one landed within 500 feet of Moore's house, and another leveled part of a local playground. Still, Moore is committed to staying.
"I've come this far," he said. "I'd like to see it through." While the movement to coordinate aid inside Ukraine is more humanitarian than religious, he makes no secret as to the source of the movement's success. "I've been to 60 countries and five war zones. This is the most stark example of good vs. evil I've seen. The things that have happened couldn't have happened without God guiding me."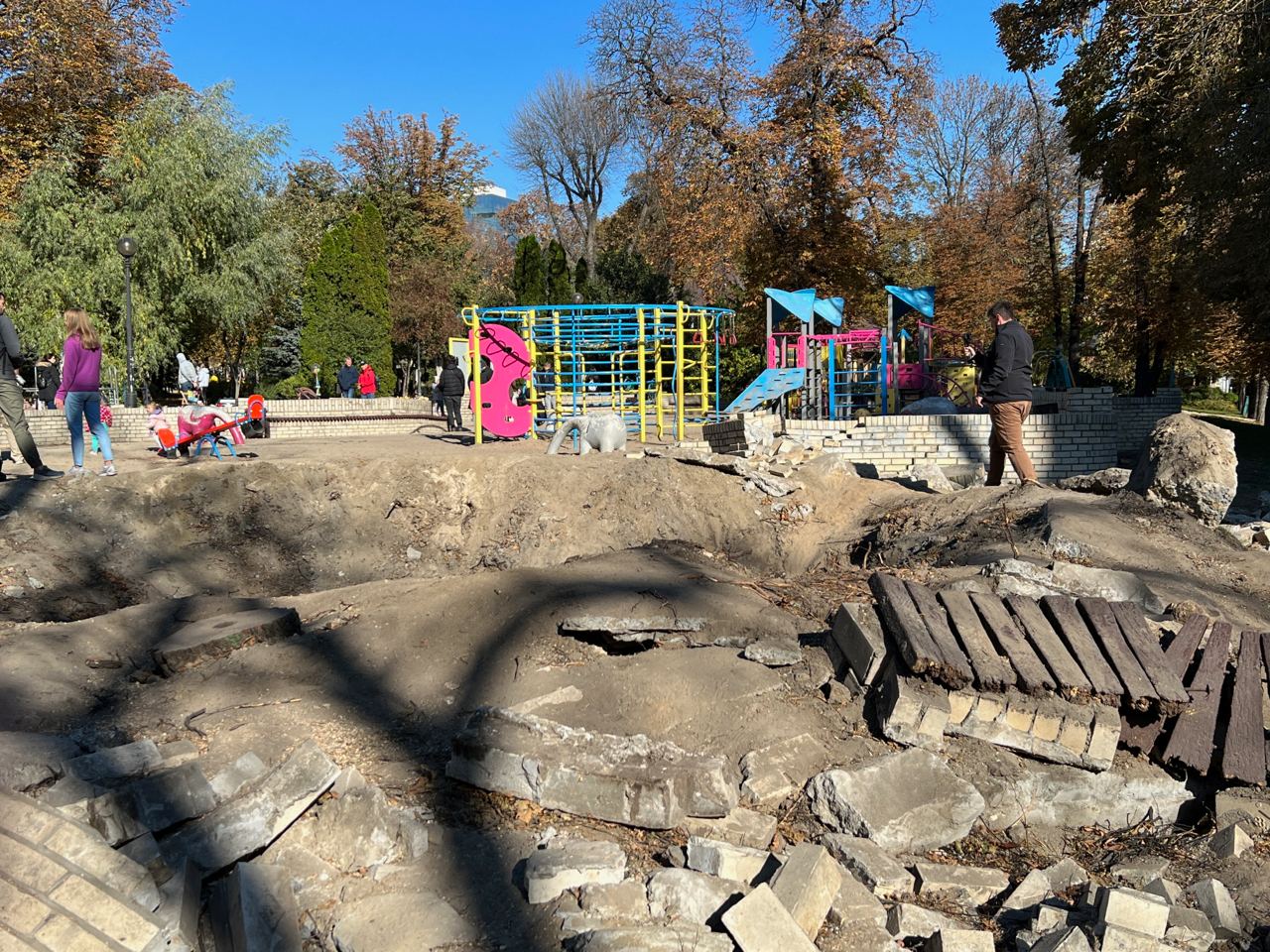 Even as Maria and Julia help fellow Ukrainians, the burden of the situation is an arduous one for them. "We struggle not to think of Russia, but of our own people," Maria said. "I'm really sad. I don't understand why all of this has happened."
Despite this, Maria and Julia face the future with optimism, holding worship outside ruined buildings and helping to rebuild a shelled school. The building once offered language classes for almost 300 students; Maria said she still finds English and German language materials under the rubble.
"We help them as we can," said Maria, noting how the rebuilding efforts are emblematic of the sense of hope building in Ukraine. "If we can do something, give hugs, be something that God can work through, then we know what we have to do. When the rockets come, pray."