A rising number of Christians in the West are coming to grips with the reality that the Judeo-Christian worldview no longer holds sway.
Of course, we've always known that there are parts of the world where missionaries undertake their work in the teeth of opposition—opposition that is sometimes cultural, sometimes judicial.
At home, however, we didn't deploy missionaries; we deployed pastors and evangelists. But as the folk song puts it, "The times they are a-changin'."
New Culture
In the Bible Belt, especially in the population that is 35 or older, it's still perfectly acceptable to be a nominal Christian: the subculture reinforces us as we lurk in our pious comfort zones. Elsewhere in the country, however, and just about everywhere for young people, nominal Christianity is becoming obsolete: It costs too much, with no real advantages. Decidedly non-Christian and anti-Christian agendas, riding the digital waves, increasingly prevail.
Stop living your life in fear, and wear the cultural dissonance as a badge of honor. Fear no one but God.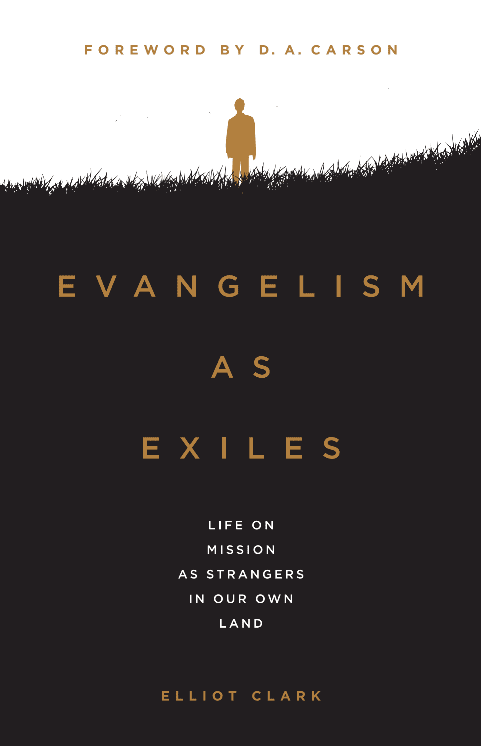 It turns out that's not entirely a bad thing. As the number of nominal Christians thins out, it's becoming a little clearer who is a Christian and who is not. Christians are encouraged not to be like the culture, but to be countercultural. Pastors and others enjoin us to be like the people the apostle Peter addresses: sojourners, aliens, exiles. Instead of whining and feeling sorry for ourselves because the culture is becoming unrecognizable, Christians should align their vision with that of the most mature first-century Christians.
If opposition mounts to the place where it can be rightly called persecution, well, then we're called to follow the apostles, who "left the Sanhedrin, rejoicing because they had been counted worthy of suffering disgrace for the Name" (Acts 5:41). After all, hadn't the Master, only a short while earlier, told his followers that if people oppose Christ they will oppose Christians (John 15:18–25)?
So stop living your life in fear, and wear the cultural dissonance as a badge of honor.
Fear no one but God.
Evangelism as Exiles
Elliot Clark takes the argument one step farther. The shifts in our culture, he argues, ought to modify our expectations as to what evangelism is, as to what evangelists do. Many of us think of Billy Graham as the archetypal evangelist. He sometimes went abroad, but primarily he ministered here: He was our guy, and he was feted in many contexts, sometimes labeled "America's Pastor."
Now, however, the changes in the culture mean that, just as Christians face skepticism and mild opprobrium, so do evangelists. As Christians in general are thought to be too exclusive and narrow in their claims, too right-wing and old fashioned in their moral perceptions, and too out-of-touch when it comes to the freedom our culture hungers for in the domain of personal identity, so Christian evangelists fall under the same condemnation. Christian evangelists aren't being celebrated in dinner meetings with the local mayor, but are quietly engaging in a one-on-one Bible study with an unbeliever, meeting in a Starbucks.
What does evangelism look like once we see ourselves as exiles and sojourners?
In short, Clark asks, what does evangelism look like once we see ourselves as exiles and sojourners? Where can we find our cues and learn some lessons? Clark draws from his experience living and serving in a Central Asian country, a country that is overwhelmingly Muslim. The West still enjoys more freedoms than Christians in that country do, but the question to ask is obvious: What should we learn about evangelism when we see ourselves as exiles and sojourners?
In one extended introduction and six crisp chapters, Clark lays out the answer he learns from Scripture—Scripture that is read when one is living in a cultural and religious minority. The clichés of our faith take on new and life-changing significance: what it means to live with the hope of glory shaping our priorities, what it means to offer respect to all (whether Nero in the first century or an imam in ours), what it means to declare God's praise to the nations, and so forth. None of these priorities is unknown or new, but they are configured with great freshness in the context of living as exiles.
Read with care: this book may change your views on evangelism.