On Pentecost Sunday, congregations across America met via livestream, podcast, or recorded video. But hundreds also met in person—many for the first time.
"We were watching the same data points as everyone else," Immanuel Church Nashville lead pastor T. J. Tims said. His church opened with face masks and assigned seating. "The thing that triggered reopening for us was the Tennessee governor giving out guidelines for houses of worship reopening."
Immanuel was delayed a week while the staff awaited their backordered electrostatic disinfecting fogger. And pulling off a physical gathering was "more complicated than we imagined at first," Tims said. "But it was totally worth it."
TGC talked to five pastors from across the country—all of whom regathered for the first time last Sunday—to see how it went.
******
Name: Aaron Lentz
Church: Athens Church
Location: Columbus, Indiana
Average Attendance (pre-COVID 19): 225 including kids
Athens Church is a relatively new church plant; before COVID-19, the congregation met in a middle school. But they haven't been able to gather there since mid-March, and probably won't be able to again until July at the earliest.
"We wanted to try to gather as responsibly as possible," pastor Aaron Lentz said. "Outside seemed safe." But the parks weren't big enough to fit the whole congregation, so Athens Church opted for the local fairgrounds. The leaders figured this would give a lot of options, and it did: about half the congregation said they'd bring their own chairs or blankets and sit outside, while 25 percent said they'd sit in their car, and another 25 percent said they'd prefer to watch online.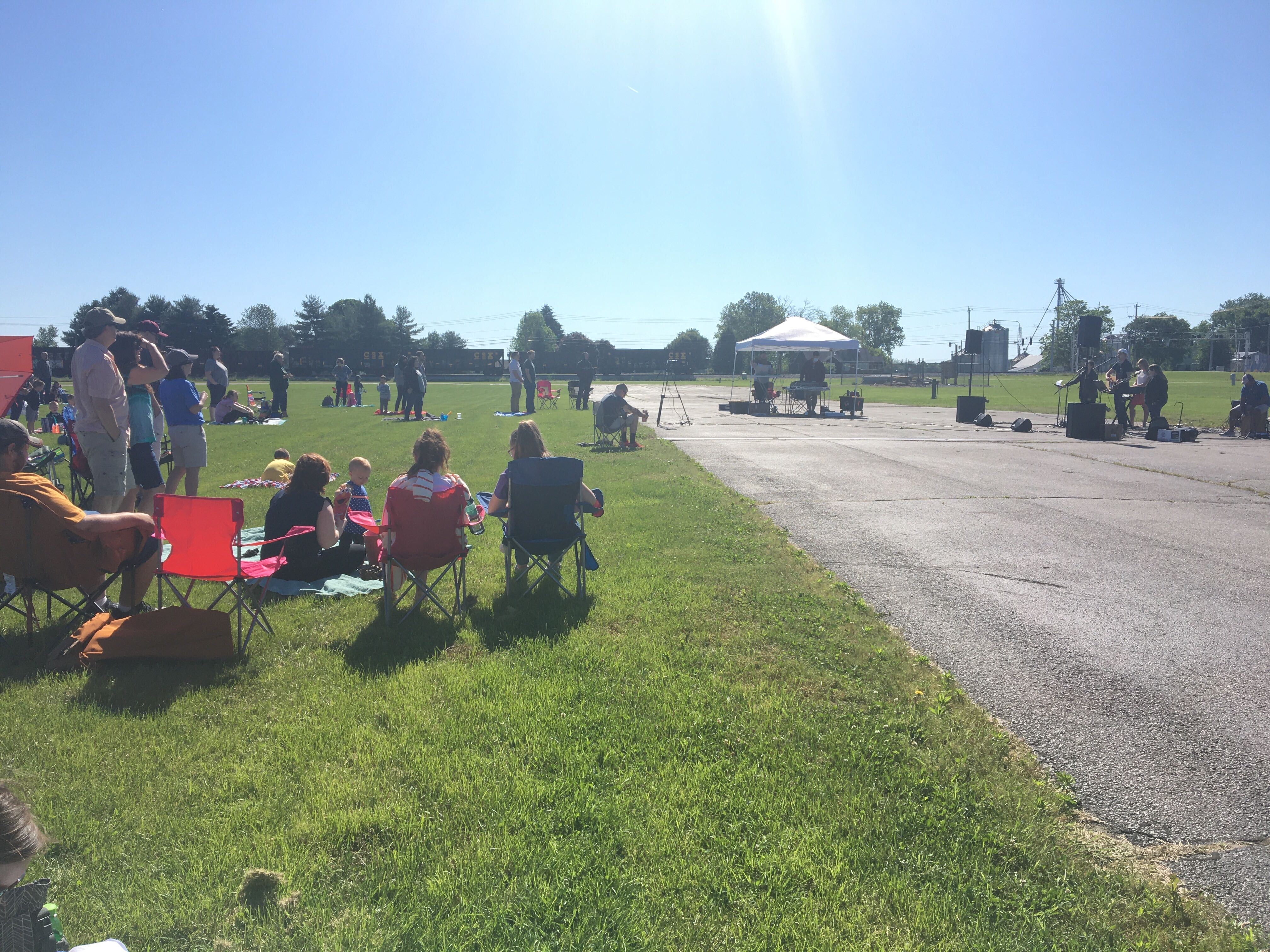 But Sunday was in the high 60s and sunny in Columbus, and only about 10 people ended up staying in their cars while another 35 watched online. Everyone else—around 150, Lentz estimated—came to sit outside. "It was probably the best weather we've ever had for an outdoor service," he said.
People came early and stayed late, including about a dozen who had begun attending Athens during coronavirus. "It was cool to see a visible evidence of God's grace in person, and to begin a friendship with those people," Lentz said. Congregants sat about 10 feet apart and brought their masks, though few put them on. Everyone was able to sing, share individually packaged communion, and hear Lentz's sermon over the loudspeaker.
"I spoke about racism and injustice and this moment that God is awakening us to," said Lentz, who is preaching a series in Lamentations. "I talked about how our Savior understands what it is like to be wrongly arrested, tried, condemned, and killed. I was trying to give people an opportunity to see the gospel in the light of all the racism and injustice."
Usually when we have an outdoor service, the kids are running wild, and there are so many distractions. But this time all eyes were locked on.
Being able to share that message in person was important, he said. "Usually when we have an outdoor service, the kids are running wild, and there are so many distractions. But this time all eyes were locked on. They were engaged the whole time." Part of it was the topic. Part of it was "the teachable spirit of our church." And part of it was being together again for the first time in months.
"It was very much an emotional opportunity," Lentz said. It was also a tremendous amount of work, even for a church used to setting up and taking down each week. It's likely Athens will meet online for the next few weeks before gathering physically outdoors again.
"It was really cool to see the church visible and people's eagerness to be together," he said. "There are so many people hungry for community, hungry for one another, who long to do life and mission together. It was cool as a pastor to see the church is alive and well."
******
Name: Rob Hill
Church: West Springfield Covenant Community Church
Location: West Springfield, Massachusetts
Average Attendance (pre-COVID 19): 100–110
The Northeast part of the country was hit especially hard with COVID-19, and their restrictions have been tighter and lasted longer than most other areas. So pastor Rob Hill was surprised when the Massachusetts governor gave the green light to churches two weeks ago.
"It shocked us, actually," he said. In the four-part reopening plan, "we're only in Phase 1." His church leaders, who had started talking about reopening a little bit, had to shift into hyperspeed.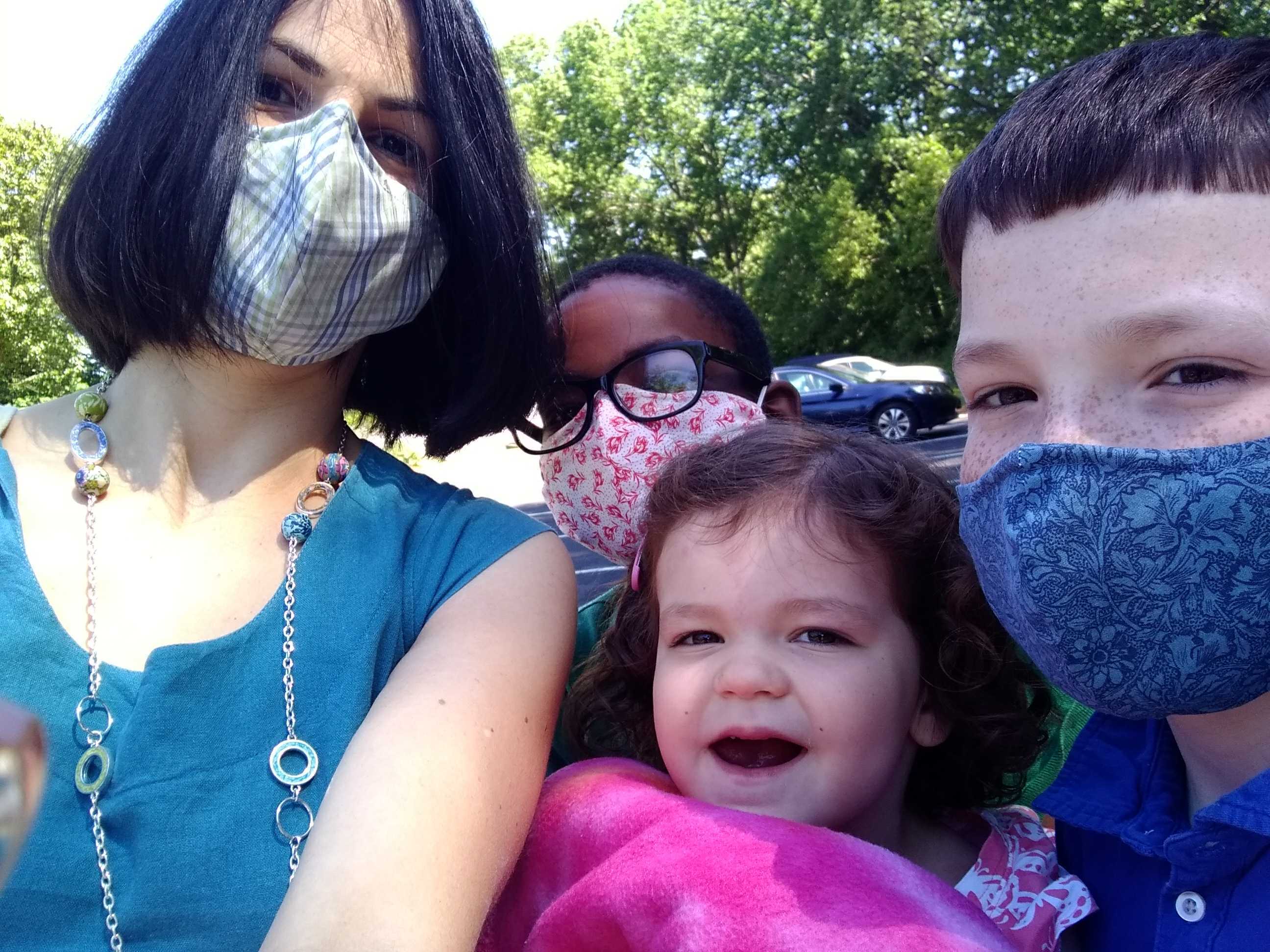 "The governor gave a very comprehensive set of guidelines, which was super helpful," Hill said. His team of elders spent five hours planning how they were going to cap the church at 40 percent capacity (since the church can hold around 250, that probably wouldn't be an issue), maintain social distancing (they blocked off every other pew), and wear masks. One volunteer manned the door so not everyone would have to touch the handle. Another took down names so that if someone did come down with COVID-19, church staff could notify the others who were present. Ushers helped people space themselves in the pews to maintain six feet of distance between families. Children's programming was cancelled. Windows were opened for ventilation.
"We were careful to say in our communication that people are at different levels of comfort with all this, and that's ok," Hill said. "We need to love one another, not pass judgment. We'll continue to livestream, so if you aren't comfortable yet, please stay home and worship over livestream."
People are at different levels of comfort with all this, and that's ok. We need to love one another, not pass judgment.
About half did. Around 45 people showed up in person, mostly those without children. ("We didn't have a nursery, and we have about 15 children younger than 3 in our church," Hill said.) Everyone wore masks except the person speaking from the pulpit, even during the one song they sang near the end. (In place of the other songs, they recited a psalm together.) But even so, "the singing didn't sound bad to me, maybe because for the past two and a half months it's been just me and one elder and our pianist," Hill said. "It was wonderful to hear their voices singing out."
Preaching to a sparsely populated room of people wearing masks was unusual, Hill said. "It was a delight to have faces in front of me, to see a few heads nodding and a few Bible pages rustling and remember there are people who are hearing this," he said.
In other ways, it was a reminder of all that's been lost—the vacation Bible school, the mission trip, the summer intern. He spoke about Ezra 3, when the first service at the rebuilt temple in Jerusalem is met with both shouts of joy and weeping from those who knew what it had been before.
"I think that's how you feel," he told the congregation. "It's wonderful, but it's still not the same as what it once was. It reminds us that all corporate worship in this life is but partial and passing compared to what it will be in eternity. It's a reminder of our already-not-yet existence, and that we should always look forward to what is ahead."
******
Name: T. J. Tims
Church: Immanuel Nashville
Location: Nashville, Tennessee
Average Attendance (pre-COVID 19): 800
"We told the congregation about three weeks ahead of time," Tims said.
"Ready for in-person service?" asked Immanuel's website. "Reserve your seat Saturday at 6:00 p.m. or Sunday at 10:00 a.m."
Immanuel's leaders followed the CDC guidelines, but were stumped for a while on whether to make masks mandatory. Since wearing them isn't a matter of first importance (1 Cor. 15:3), they decided "each one should be fully convinced in his own mind" (Rom. 14:5) on whether to use them, Tims said. It was a good choice; about half of the congregation opted for covering their faces.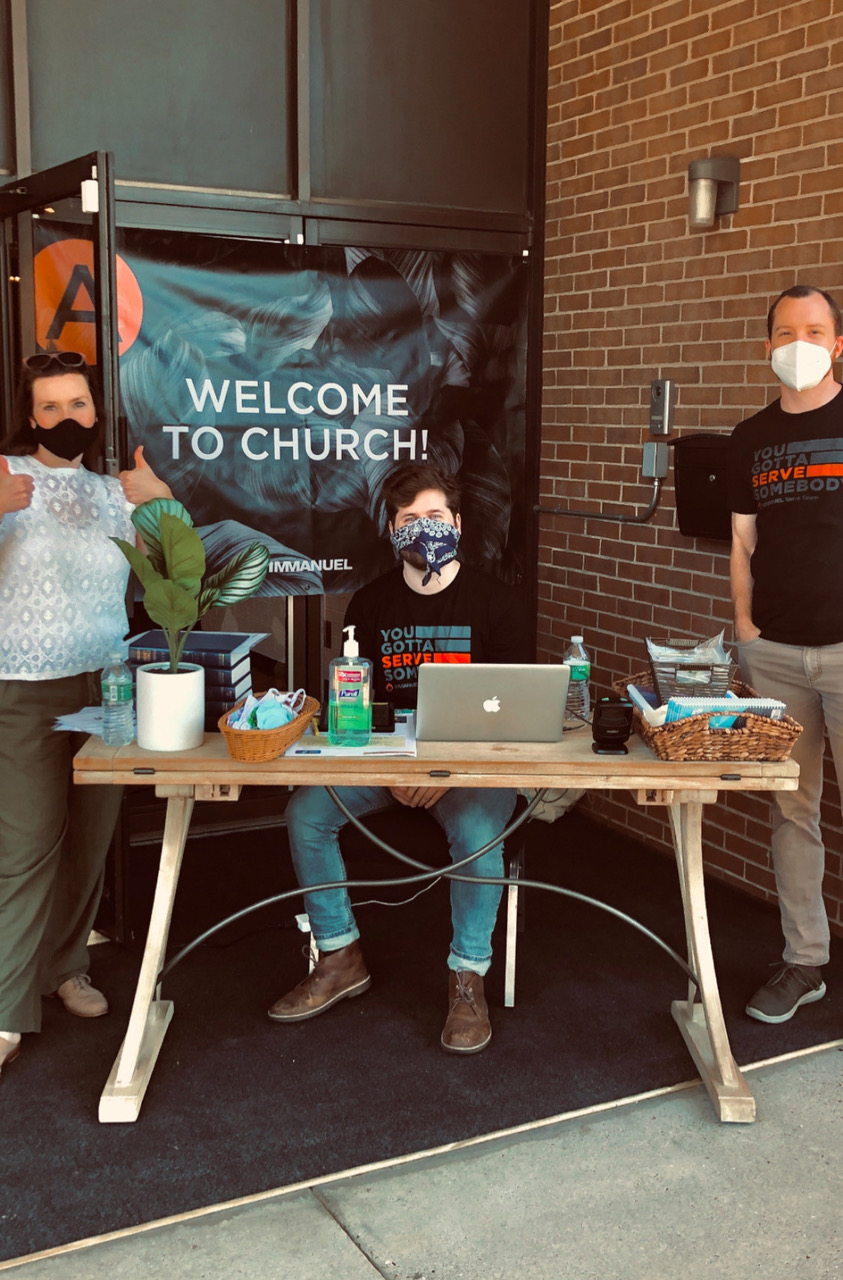 The experience was tightly organized and color coded. After signing up online, each person was sorted into A, B, C, or D. (If you were an A, you were asked to park in the A section, enter the A door, and sit in the A section of the sanctuary.) Attendants were available to help in the parking lot and wipe down the bathroom between users.
"For every awkward step, we wanted to think about how we could warm it up with a human touch," Tims said. "So if people have to sit in their own seats by themselves, then at least we can put their names on their seats so they know we're expecting them."
Setting expectations also helped. Immanuel sent out a video of a couple going to church—complete with remembering to use the bathroom at home—so congregants would know exactly how the morning would proceed.
Over the two services, only about a quarter of people returned. It didn't feel too sparse, mainly because "we're not used to seeing big crowds right now," Tims said. "A gathering of 60 to 70 feels like 100."
It's hard to know why more didn't come. One reason is almost certainly the children's programming, which Immanuel offered online at 9 a.m., but that didn't give families enough time to make it to church at 10 a.m. "That was a blunder on our part," Tims said.
For every awkward step, we wanted to think about how we could warm it up with a human touch.
Another could be that Nashville's had a rough couple of months, hit not only with coronavirus but also a tornado, record storms, and rioting. "It's like a pressure cooker that's keeping a lot of people in their little pockets," Tims said. "We thought this was going to take four weeks to phase in, but it'll probably be more like eight."
But he's not discouraged. He's anticipating each week will be better than the last, as the staff smooths out the bumps, and the congregation settles into the new routines and encourages one another to come.
"The feedback I've seen is surprise," he said. People were surprised at how much they missed each other and church. Surprised about how wonderful it was to sing in the same room with other people. Surprised at how much energy they derived from being together.
"We think this is only going to pick up steam," Tims said. "I'm so excited for next week."
******
Name: Joe Levesque
Church: Elk Creek Community Bible Church
Location: Elk Creek, California
Average Attendance (pre-COVID 19): 40–45
In early May, more than 1,000 pastors in California said they were going to open their churches on Pentecost, no matter what the government said. On May 22, President Trump backed them by announcing that churches are "essential places that provide essential services." Hours later, the 9th Circuit Court of Appeals said that California churches couldn't reopen because the governor's ban, given in an emergency situation, held. Three days later, on Memorial Day, governor Gavin Newsom conceded by releasing a list of guidelines for reopening churches.
Joe Levesque wasn't among the protesting pastors. But he was closely following the news, and last Tuesday he called his county's public health department to check how to proceed.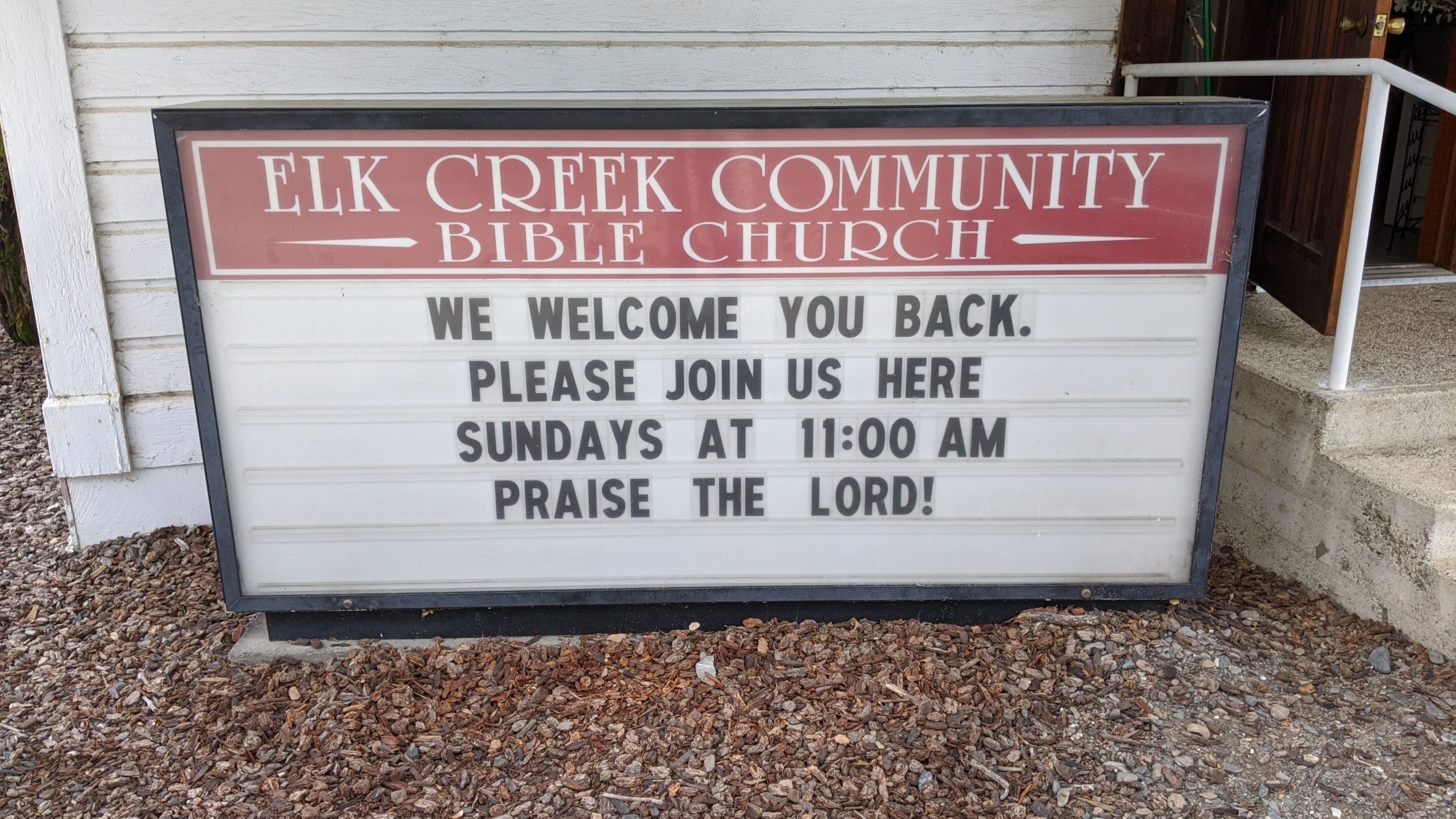 "That night we had a church board meeting and said, 'What are we doing to do?'" he said. But not all of the recommendations—such as making hallways one-directional, taking temperatures before you come and after you arrive, or having all staff wear masks—made sense for a church so small. And their rural town of 168 in northern California hasn't had a single coronavirus case. The elders ended up putting a table by the door with masks, gloves, and hand sanitizer for any who wanted to use them.
About 30 people came. Given that a few were on vacation and others were still cautious, Levesque considered it a full house. "It felt like a family getting together after a long time," Levesque said. "We were very excited."
One of his congregants has spent the last few months calling Levesque after every media announcement on TV, asking, "So are we opening up this Sunday?" Everyone—especially some who had recently lost loved ones—seemed elated to return, Levesque said.
"It was emotional for a lot of people," he said. He was one of them. "If I let myself go, I probably would've been in tears because it felt so good."
I wanted to follow the rules with integrity, and I believe there was a jovial spirit in part because we didn't break any laws.
He was grateful he had government approval to open up. "It's been a hard road because I've had many intense conversations with other pastors," he said. "I wanted to follow the rules with integrity, and I believe there was a jovial spirit in part because we didn't break any laws."
He's going to keep posting his sermons online, even though that means he preaches and records on Saturday night so that they can be uploaded and released Sunday at the same time he's preaching live. It's extra work, but he's seen the fruit of online gospel preaching. On Easter Sunday, he sent one of his sermons to his brother-in-law, who gave his life to the Lord and "has been transformed."
"I said if God uses the pandemic to reach one person for Christ, that will be to his glory," Levesque said. "Well, that's one."
******
Name: Adam Bailie
Church: Christ Church
Location: Phoenix, Arizona
Average Attendance (pre-COVID 19): 1,900 (3 campuses)
Arizona didn't officially tell churches to close, but Christ Church stopped meeting when it was recommended for public health. About three weeks ago, the state government sent out recommendations for the resuming of faith-based gatherings.
"We were under the impression that we'd have to start with gatherings of 10, and then 50, and so on," senior lead pastor Adam Bailie said. He figured they wouldn't be able to reopen until at least mid-June. "But they had no stipulations. They provided a ton of freedom."
When it was clear the church could ramp up programming earlier, the leadership decided to aim for Pentecost. "We weren't the first of the larger churches in Phoenix to open, but we are probably the second," Bailie said. "And I know we're the only larger church that's done kids' ministry."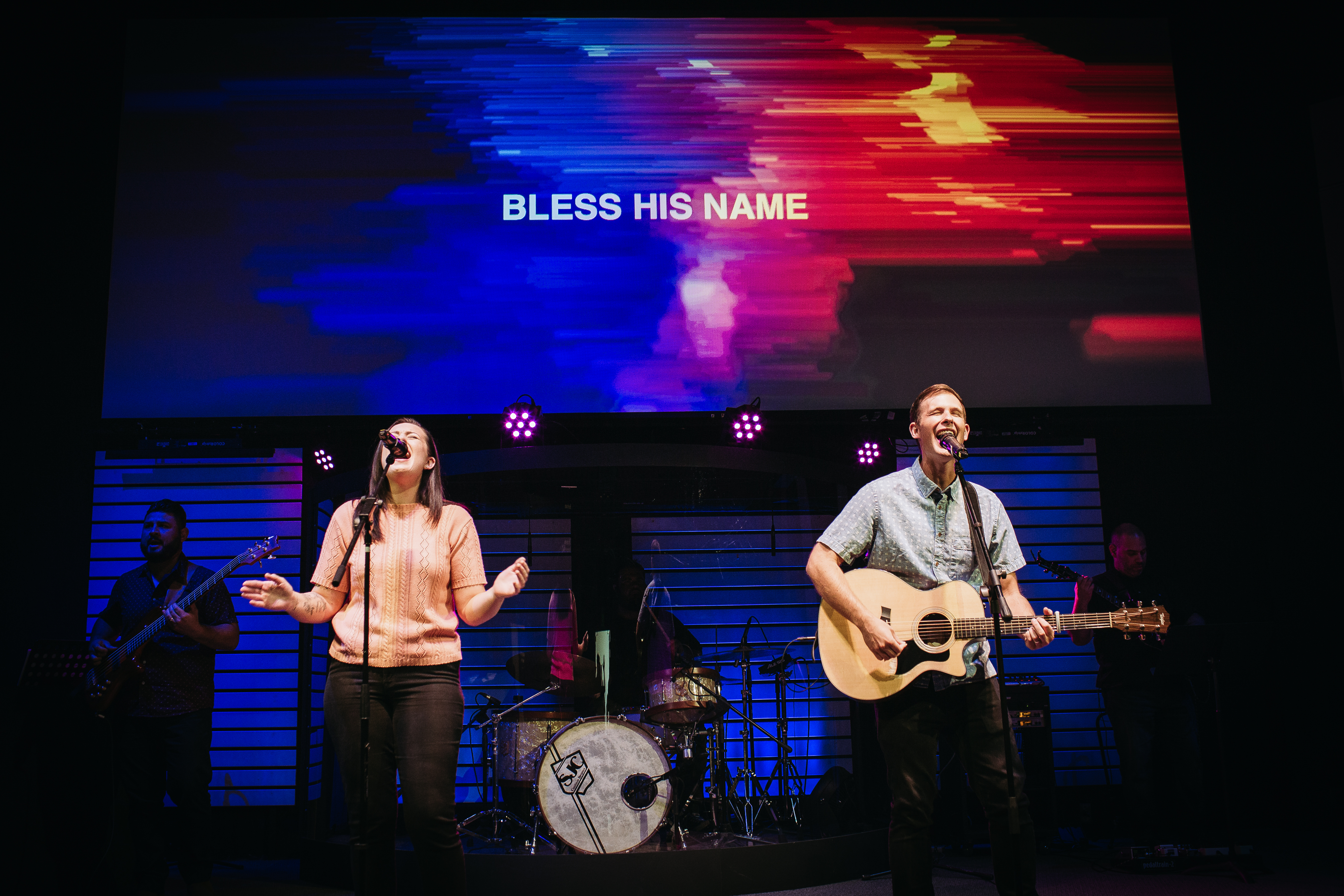 Christ Church has three campuses. Two of them were able to meet in the spaces they rent, but the third couldn't return to its middle school rental space. Instead, they gathered in staggered groups of 25 in a large home. At all three, Christ Church provided masks, noting that they were "appreciated, beneficial, and available." Some people chose to wear one, but they were "definitely in the minority, which is consistent with how people are generally operating in the rest of the East Valley of Phoenix," Bailie said.
"We erred on the side of wanting to shepherd, not police," he said. Christ Church staff didn't block off chairs but asked that people space themselves out. They didn't ask people to talk outside but did ask them to leave the worship space so it could be cleaned for the next service. They didn't pass a collection or communion plate but did sing like usual. They ran kids' programming but limited capacity in all rooms so the children could space out. They didn't temperature-check members but did screen all staff and volunteer teams.
We erred on the side of wanting to shepherd, not police.
"I got in my car afterward and prayed, 'Thank you, God. This was awesome,'" Bailie said. "Please don't let us have an outbreak."
He probably wasn't the only one feeling that way. Some couldn't wait to be together, lining up at the main campus to wait for the doors to open. Others hadn't been out of their homes for weeks, and some felt unsettled. But even those who were nervous came: attendance at every campus was approximately 80 percent of a typical weekend.
Part of the large response may have been the relatively small number of COVID-19 cases—just about 10,000—in the Phoenix area. Another part may have been that Christ Church announced they were regathering a week before they gave information about precautions. That may have helped people wrestle with "Should we go?" and then feel reassured by the extra precautions and modifications the church was doing, Bailie said.
"We had guests in every service on every campus," he said. One visiting family liked it so much they came twice.
"It was better than I thought it would be," Bailie said. "I was concerned about a lack of sensitivity, about social ineptitude hurting our unity." But people were kind and careful with one another.
"It was an incredibly positive experience," he said. "There was a ton of joy across all of our teams. All in all, we were very encouraged."