Oscar Orellana has a story to tell.
He is a 12th grader at UCLA Community School, located in the Koreatown section of Los Angeles, and he dreams of making a movie.
"I want to make a video about my life, like who I am," Oscar said, his eyes lighting up.
But the odds are stacked against kids like him. In the 2016–2017 school year, 87.8 percent of students at his school were considered socioeconomically disadvantaged, and a 2015 study by the Los Angeles Times found that out of more than 700 public schools in Los Angeles, only 35 received an A grade. UCLA Community School got a C. On top of that, arts programs are underfunded, leaving aspiring creatives like Oscar with few resources for learning.
But last fall, Oscar found a place to learn. Every Saturday morning he rode a bus 20 minutes to attend the videography program at RenewLA—a nonprofit that provides low-income youth with opportunities to explore future careers and learn valuable creative skills from professionals.
RenewLA isn't just another nonprofit. It was founded by Sovereign Grace L.A., a predominantly second-generation Korean-American church in downtown Los Angeles. Through RenewLA, the members of the church are building bridges with people in their city who they might not normally come across—people like Oscar.
Serving with No Strings Attached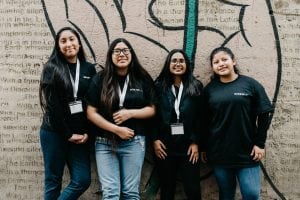 Many churches have outreach ministries that serve their communities. But RenewLA is a bit different, since it exists as a separate entity—though supported and largely staffed by church members.
RenewLA was founded a decade ago as a nonprofit organization distinct from Sovereign Grace L.A., with hopes that churchgoers who joined the nonprofit could tackle social issues in Los Angeles, and partner with others in the city, without being restricted by the "Christian organization" label.
It worked. As a standalone nonprofit, RenewLA made connections with youth in and around downtown Los Angeles who might have been hesitant to join an explicitly Christian program.
"We want the students to know we are serving them with no strings attached," said Hanah Kim, director of RenewLA. "We wanted to avoid any hint of 'We'll provide you these resources so long as you do fill-in-the-blank.'"
We want the students to know we are serving them with no strings attached. We wanted to avoid any hint of 'We'll provide you these resources so long as you do fill-in-the-blank.'
Each semester, RenewLA offers cohorts for different arts-oriented career tracks taught by professionals. Last fall, students chose between learning how to brew coffee, screen-print T-shirts, and perform in front of an audience.
This spring, the three cohorts were coding, photography, and videography, with 10 students in each group, working all semester toward a culminating project.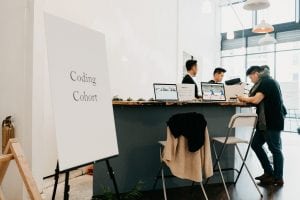 RenewLA strives to fulfill two purposes. The first is to help students learn creative skills and find new passions. The other is to create relational bridges, connecting Christian volunteers to underserved kids like Oscar and his friends.
Hannah Cynn, coordinator for RenewLA's videography cohort, struggled with the divide between the local community and her church circles. As a teacher, she knew the difficulties many of her students faced—such as having both parents working full-time or a sibling in jail—but she felt like few in the church understood the gravity of the problem.
"I would share my experiences with my community group and some members of the church, but there was no context for them. They could not understand it at all," she said. "I felt so alone, like I'm fighting this all by myself."
But through RenewLA, members of Sovereign Grace L.A. and other local churches are beginning to see their congregations get involved, learning about the lives and challenges of young people in their city.
"I just felt like this is really God providing the bridge, and now they see a piece of my heart and God's heart," Cynn said.
Helping Students Tell Their Stories
Last fall, Oscar was part of the performing arts cohort. He performed a monologue retelling the hardships of his early childhood.
"It was the first day of kindergarten, and my mom, she felt sick, and I was like, Okay; she's not going to drop me off at school," he recalled. "Later that day they told me she passed away."
Oscar soon found himself alone and bullied at his elementary school. He was so traumatized that he contemplated suicide, locking himself in the bathroom with a knife. 
Thankfully, his uncle found him.
"He somehow burst in through the restroom like SWAT," Oscar said. "He legit knocked the door down."
His family helped pull him through his depression, with his uncle mentoring him and helping him find a passion and new skills in fixing cars.
Oscar wrote about this story as one of his first assignments in the performing arts cohort. One of the mentors pushed him to rewrite it and share it for his culminating project. He agreed, with some hesitation.
"It was going to be my first time in front of live people," he said. "I was just like, Oh no, how am I going to do this? Am I going to choke?"
After sharing his personal story, Oscar said he felt free.  
"I felt this weight, something holding me down, just vanish," he said. "I felt relieved."
Because he was so affected by his experience in the performing arts cohort, Oscar decided to participate in RenewLA's program again in the spring semester, this time learning about videography.
Teaching Skills, Building Relationships
Bryan Cullison was the videography teacher for the spring semester's cohort and a staff member at the World Impact Teen Center, which hosts RenewLA's activities. Cullison came to downtown Los Angeles in 1996 as a missionary to youth in the city.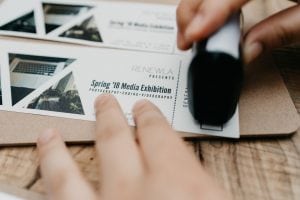 During the 10-week course, Cullison not only taught students like Oscar how to use a video camera—including technical aspects like aperture and shutter speed—but also how to tell stories, especially their own.
"A lot of people don't give the students a chance to tell their story," he said. "So [the students] maybe don't even think consciously, I have a story to tell that's important that people need to hear. Their stories are critically underrepresented, and people need to hear them."
One of RenewLA's goals is to empower at-risk kids to feel confident in their new skills and to have something tangible to show at the end of the program.
"A lot of what we want to do is give life skills and new opportunities and resources that students might not have otherwise," Cullison said. "We want to help them see, I actually do have power at my fingertips, and I now have connections to be able to pursue my gifts and dreams."
Another goal of the program is to create relationships that continue after the cohort ends.
Oscar, for one, planned to stay connected to RenewLA after he graduated from high school.
"I'm still gonna come," he said, with a grin. "We'll see if I can be a volunteer."
On June 2, the students of RenewLA held their culmination event, in which they showcased their new skills to family and friends. Each member of the coding cohort created a website, while the photography cohort hosted a gallery with curated pictures.
The videography cohort made short films on a personal topic or an issue in their community.
Oscar made a film about his passion for auto repair. He acted and directed a re-enactment of the first time he changed the oil of a car under the supervision of his uncle and grandfather.
But Oscar learned more than videography skills. He also learned leadership skills.
"I feel proud [of my film], but at the same time I feel relieved," he said. "I was nervous because it was the first time I was the leader. I'm not used to that, but little by little, I'm getting used to that."
Generous Grace, Generous Justice
As a non-religious nonprofit, RenewLA cannot measure "success" the way other Christian ministries might, by counting baptisms or conversions.
But the volunteers and staff at RenewLA do believe they are following God's heart for compassion and justice as they love and serve the disadvantaged in their community "with no strings attached." 
Director Hanah Kim says her team at RenewLA has learned to have a kingdom-minded perspective in their work by studying books like Tim Keller's Generous Justice, which encourages Christians to seek justice because they have received generous grace from God.
RenewLA is not charity work. This is kingdom work.
"Generous Justice is so encouraging, and it's also very challenging in the sense that in God's perspective, [RenewLA] is not charity work. This is kingdom work," she said. "Understanding the difference between the two is important, because when we come here it's not, Please look at us; we get a gold star for doing this on our spare time. No, we do this because we sincerely believe that if we don't, it's an act against God."