"Do hard things," Alex and Brett Harris told their fellow teenagers six years ago. Get up early. Step out of your comfort zone. Do more than what's required. Find a cause. Be faithful. Go against the crowd.
Be better than your culture expects.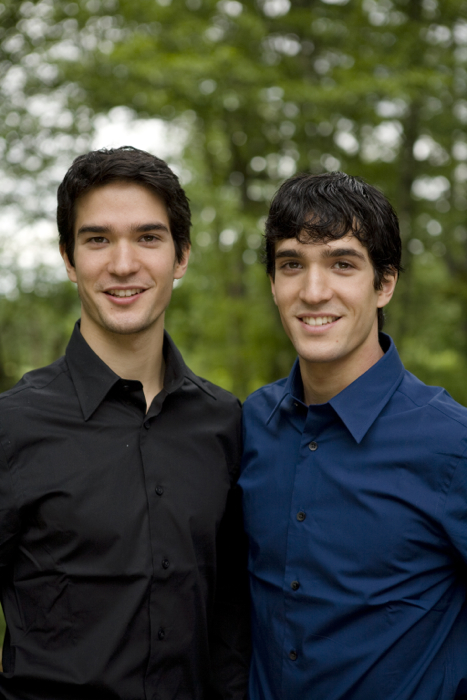 The Harris twins, then 18, were leading by example. They worked through the summer to finish their (homeschool) high school at 16, then clerked with the Alabama Supreme Court. They organized a statewide grassroots political campaign. They started a blog, coined the "Rebelution" movement (the website has more than 40 million pageviews), wrote a book (which has sold 470,000 copies), and spoke at conferences.
And then they turned 20.
But they didn't slow down. The twins enrolled at Patrick Henry College, took first place in the moot court nationals, and wrote another book. They dated and married their wives, cared for and buried their mother, and chose directions for their careers. Since then God has taken Alex and Brett, now 25, in starkly different directions that illustrate the Lord's mysterious plans and purposes as he calls us to forsake all and follow him.
---
"We do hard things, not in order to be saved, but because we are saved," Brett told me. "Our willingness to obey God even when it's hard magnifies the worth of Christ, because in our hard obedience we're communicating to the world that Jesus is more valuable than comfort, than ease, than staying safe."
Indeed, we are saved by grace and created for good works (Eph. 2:8-10).
In the Harris family, "do hard things" is just a fresh way to say "do good works," Brett said. "We've found it a helpful way to say 'do good works' because we often need to be reminded that doing good works is hard, is supposed to be hard, and puts the spotlight on God—where it belongs—because it is hard."
Six years after publishing their first book together, the brothers are following Jesus's example of "hard obedience" and tackling even bigger challenges.
"There are so many ways in which doing hard things as a teenager and in college prepared me what I'm doing today," said Alex, who is in his last year at Harvard Law School, alma mater to both Barack Obama and Mitt Romney among many more of the nation's elite, past and present. He is an editor of the prestigious Harvard Law Review and plans to clerk for the 10th Circuit Court of Appeals next year in Colorado.
The hard choices weren't always big ones—opting to read rather than watch TV, to study rather than play video games, to join the debate team rather than the basketball team.
"Doing hard things in one season prepares you to step into the next with momentum and purpose," Alex said.
That's because rebelling against low expectations and doing hard things is a mindset that grows with you, Brett said. He still works with the Rebelution movement, but has spent most of the past two years caring full-time for his wife, Ana, who suffers from Lyme disease. A tick-borne illness, Lyme disease has serious implications if left untreated. Ana was probably bitten when she was 10, but wasn't diagnosed until a few months after their marriage, Brett said.
Along with keeping track of doctors' appointments and medical options, Brett cooks for her, bathes her, carries her up the stairs and, during her sickest months, worked with her through her the panic attacks induced by the bacterial infection in her brain.
Suffering with Ana sometimes "gets so bad that you just feel utterly helpless," he said. "And in that moment you either self-destruct or you throw yourself on God's mercy. You cannot look intense suffering in the face without making the choice between faith and cynicism. It either hardens you or melts you."
As Brett and Ana cried out to Jesus, they've found freedom in accepting their life as it is for now. "This is not some big distraction. This is not some huge detour. This is the path God has for us and it leads somewhere good. It could even be our defining moment."
God has not abandoned them. In fact, he has prepared Brett through the discipline of doing hard things. Caring for Ana has ultimately been about bearing an enormous responsibility, Brett said, since her welfare largely depends on how well he attends to her needs and how unselfish he is in giving time and energy to serving her.
"If I had spent my teen years running away from responsibly and difficulty, what would I do now?" he said. "I could have zoned out and played video games and found ways to escape. I could have pushed the responsibility onto her parents instead of taking that on myself."
---
Responsibility is a muscle that needs to be worked, Brett said. The exercise started for him with loading the dishwasher as a kindergartener, then being responsible for the family garden and chickens as a middle schooler.
Growing up as twins was an added push, according to their older brother, Joshua Harris, who authored I Kissed Dating Goodbye when he was 22.
"They definitely pushed each other," he said. "They were always leap-frogging each other, challenging each other."
They also all take after their dad, Gregg Harris, a national leader in the homeschool movement. "Our dad shaped all of us in a huge way," Josh said. "We grew up around this idea of communicating and leading. The twins took it to a whole new level with the internet and a compelling, much-needed message that struck such a chord."
Alex and Brett still believe that the teen years are a unique launching pad for teens who choose to do hard things. When the twins had a chance to revise their book before its second release in 2013, they chose to keep it virtually the same.
"The teen years are some of the most valuable years of our lives in terms of developing a purposeful mindset and preparing for the future," Alex said. "The 'do hard things' message is uniquely needed there, because teens are subject to our society's lowest and most damaging expectations."
The idea of adolescence didn't exist before the 20th century, the brothers note in their book. Their problem isn't with the word itself—which means "to grow up"—but the modern understanding of it that encourages young people to remain immature for as long as possible.
Indeed, even into their 20s and 30s.
"I've visited young singles Bible studies that remind me so much of youth groups that I wasn't sure I went to the right place," Brett said.
---
Of course, doing hard things isn't just for teens. The brothers got "countless emails" from adults who resonated with their message. The need to do the hard things doesn't change as you get older, Alex said. The stakes just get higher.
"Those small hard things aren't actually small at all, but can be a much greater challenge, a much truer test of your character than any of the big things," Brett said. "The only way to truly succeed in a big way is if you're being faithful in the small things. For me, the last four years, or even longer—since my mom got sick until now—have been much more marked by those small hard things than the big ones."
When Sono Harris was diagnosed with cancer, Alex and Brett were sophomores in college. That summer, Brett was one of her primary caregivers. The difficult months he spent with her helped to prepare him for caring for his wife.
"You don't choose what you're going to bear down the road, and if you haven't worked the muscle [of doing hard things], it's going to crush you," he said. "That's what I see happening to many others."
Sometimes exercising those muscles just plain wears you out.
"Caretaking can make you weary, because you're thinking, This is not what I wanted my life, my marriage, to be like," Brett said. Ana's pain can be excruciating, and staying on top of her treatment can be exhausting.
"I don't want my wife to have to go through this," he said. "I didn't want to go through this. It's easy to focus on the feeling that this is not the life I want, rather than on the reality that this is the life God has for me."
Remembering the story of Joseph, and God's faithfulness over a lifetime, refocuses him.
"Joseph's story looked pretty bleak for a while, but God was working in his heart and preparing him for future service," Brett said. "His story reminds me that my plan for my life is not as good as God's plan."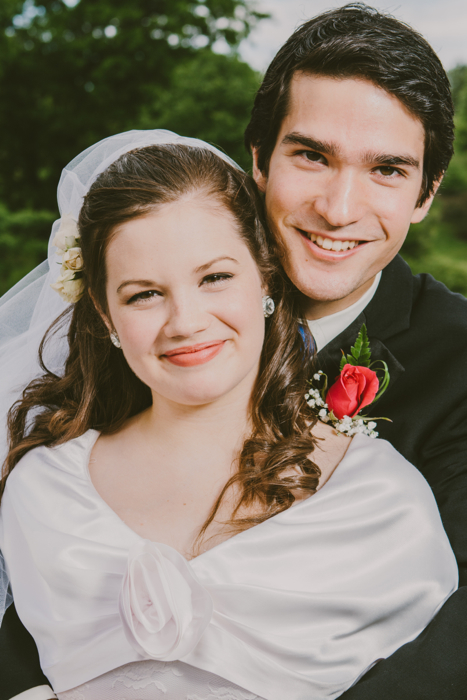 Loving Ana and laying down his life for her is obviously what God wants him to do, Brett said. "What keeps me going is knowing that this is what I'm supposed to be doing. This is not an interruption of God's plan for my life. This is his plan for my life, at least for a season. And at the end of the day, I know this is what I will wish I had done."
So for Brett, the hardest thing he does is being faithful in the daily tasks of bathing his wife or driving her to a doctor's appointment—rather than pursuing his dream of writing.
At Harvard, Alex also finds faithfulness in small tasks the most difficult.
"The things people don't praise you for, that don't earn the same level of admiration from your peers, are harder, but those are usually the more important things," he said. As a law student, that means daily choices to prioritize time with his wife, Courtney, and their young daughter.
---
Some of the Harris's hard decisions have been anything but little. At the height of their Rebelution movement, with a book under their belts, a booming website, and a schedule of speaking engagements, they chose to step off of the stage in order to be the first in their family to attend college.
"In a lot of ways, we really reined back right as everything was peaking with the book," Brett said. "That was a long-term decision on our part and our parents' part. It was so important for us as 19-year-olds to not accept in any way that we had 'arrived,' but to recognize our need for continued instruction."
Inside this hard choice was another one—the decision to listen to their parents. Both men credit their parents with urging them toward college.
"Choosing to go to college over continuing to maximize our time in the spotlight with the Rebelution was a hard but good decision," he said. "I certainly would not be in law school today if we hadn't chosen to take that step back and prioritize continued preparation."
Parents should have high expectations for their children, he said, but they need to be the right kind. The danger comes when parents define high expectations narrowly, asking for academic achievements or lots of extracurricular involvement or athletic excellence. That can extend into expectations of getting into a top college, making a good salary, and buying a nice house.
"My parents had a much broader definition of what success meant, and that was for their children to have meaningful and significant lives," Alex said.
You can't "do it all" and do a good job, he said. But you can do everything God has called you to do.
And so far, the Harris brothers are living proof.
"I feel like Alex's and my stories thus far are two different testimonies to the power of doing hard things and rebelling against low expectations as teens," Brett said. "Alex is demonstrating the incredible momentum that you can have, and the level of competence and character that can be achieved, if you start pursuing them at a young age."
In some senses, Alex has been preparing to do hard things—by doing hard things—since middle school, Brett said. "He's excelling in that environment, not because he has a higher IQ than anyone else, but because he's had a six- to ten-year head start. That's huge. It's a big part of why we encourage young people to do hard things."
Brett's life, on the other hand, illustrates the need to do hard things in order to prepare for the brokenness of our world.
"We can't shield our kids from hardship and then release them into a suffering-free existence in adulthood," he said. Loving your children means preparing them for hardship by allowing them to engage with the world, deal with the consequences of their actions, and work through inevitable disappointments and failures.
"Quiet faithfulness, laying your life down daily for another person—that is what God calls us to as believers," Alex said. "It's incredibly hard, and it's not glamorous, but it brings glory to God. And that's exactly what Brett is doing."
Brett's life is more difficult than he ever expected. But he was ready, and so was Alex, because for years they'd already been choosing to expect more of themselves for the sake of God and their neighbors.
In a season of sorrow? This FREE eBook will guide you in biblical lament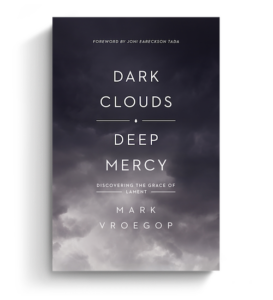 Lament is how we bring our sorrow to God—but it is a neglected dimension of the Christian life for many Christians today. We need to recover the practice of honest spiritual struggle that gives us permission to vocalize our pain and wrestle with our sorrow.
In Dark Clouds, Deep Mercy, pastor and TGC Council member Mark Vroegop explores how the Bible—through the psalms of lament and the book of Lamentations—gives voice to our pain. He invites readers to grieve, struggle, and tap into the rich reservoir of grace and mercy God offers in the darkest moments of our lives.
Click on the link below to get instant access to your FREE Dark Clouds, Deep Mercy eBook now!