I recently began serving as youth pastor at a new church, and I'm thrilled. I served my previous church for 14 years, during which I earned a DMin and wrote a book, so most assumed I'd eventually seek a senior pastor role.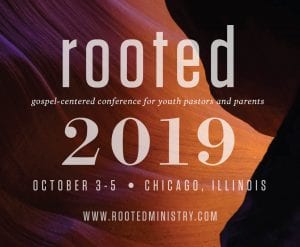 God forced the next step sooner than I expected.
As I submitted resumes for various ministry positions, it rang clear that I couldn't leave youth ministry. Not yet.
I searched my heart, and I decided to remain in youth ministry for five reasons.
1. Youth ministry is real ministry,
One of the easiest ways to offend a youth minister is to ask when he's going to become a "real pastor." Most of the time the question is meant as a compliment ("You're so gifted; surely you'll become a pastor?"). But youth ministry is pastoral ministry directed toward teens and their parents.
Youth pastors preach, pray, evangelize the lost, disciple new believers, and equip maturing believers for ministry. They recruit and develop teams of volunteer leaders, counsel students in crisis, make hospital visits, lead service projects and trips, and much more—all things that pastors do.
2. Because you can become a pastor doesn't mean you should.
Youth ministry is excellent preparing ground for the pastorate, so we shouldn't stigmatize those who serve for a short season before moving into a pastor's role. Don't we all want to serve under pastors who understand and appreciate student ministry? Many of those pastors are committed to the next generation. After all, many who transition would have remained in youth ministry if their salary would have allowed it.
But even if gifts emerge that are consistent with more highly respected pastoral roles, it doesn't mean you should make that transition. If all seasoned youth ministers leave to pursue other endeavors, youth ministry will continue to be criticized for being immature.
I realized that for all my frustration about people asking when I'd become a "real pastor," I began to wonder the same thing. I don't know if I was asking it on my own, or if the question's frequency planted it in my mind. But over time I realized I'd begun to view youth ministry as beneath me, as something I'd outgrown. Others who knew my heart, however, were able to help me discern that my passion in ministry remained fixed on reaching the next generation. It was time for a change, but not yet time to leave youth ministry.
3. Crisis brings clarity.
When my role at my former church dissolved, it forced a transition. While many expected that to be a move "up the ladder," I found my love for youth ministry was stronger than even I'd realized before. That crisis moment revealed how deeply committed I feel to translating the gospel for the next generation—and I'm not sure that will ever go away. Honestly, I hope it doesn't.
The apostle Peter insists that trials expose what we really believe, and they sanctify us (1 Pet. 1:6–7). I'm thankful God used that difficult season to further crystallize my calling.
4. No one's a youth expert for long.
This is one of the truly unique traits of ministry to youth (and children): you have a completely new "congregation" every few years. Students graduate, youth culture changes—and if you don't adapt, you're sunk. A lively ministry can become stale and outdated within three years.
The core of our ministry remains biblical, but our students live in a rapidly changing world. Youth ministry presents ongoing opportunities to grow in contextualizing the gospel.
5. Students still need Jesus.
This, in the end, is my hill on which to die. On one hand, my life experience means I have more to offer students than ever before. On the other, the only thing of worth I have to offer to students is the gospel: God saves sinners through Jesus's death and resurrection. This is the "one thing" that drove Paul, and it's the greatest treasure we have to offer students (1 Cor. 2:2).
The overlap between those two things is this: I understand the gospel better than I did when I began in ministry. I've seen it transform lives. I have a better perspective on culture and the gospel "on-ramps" that direct conversations to the cross. I haven't outgrown that truth; I've grown into it.
Hang in There
So here I am, still serving as a pastor to students, still banking on the power of the gospel to transform lives. Fellow youth workers, if you're feeling pressure to climb the ministry ladder or simply give up, please reconsider. The Lord may be moving you into a new season of ministry, but maybe not.
No matter what, I pray you'll remain steadfast in your calling to serve the next generation.