My wife and I prayed and prepared to plant a church for eight years before moving to Chattanooga, Tennessee, in 2011. A little more than a decade after the inception of our dream, I stood beside a new believer while her testimony was read aloud before her baptism. I gazed out as the story of grace washed over us, and I watched the faces of all the people Jesus used our little church to reach.
In that moment, I thought, We've done it! We're accomplishing what we came here to do. Of course, I didn't conclude our job was done, but I realized a dream that day. And it felt great.
However, I felt another, perplexing emotion: sadness.
Success didn't satisfy my soul—not even success for Jesus. Actually, it made me feel lonely. Turns out we can be disappointed by success—as backward as that sounds. Maybe my story strikes a chord in you, or maybe your story is different.
You might be a disappointed dreamer like Naomi in the book of Ruth, who at the sound of her shattered dream took on a better-suited name for her temperament—Mara, "bitter" (Ruth 1:20). Or maybe like me you're a disenchanted dreamer like the Preacher in Ecclesiastes, who got everything he wanted only to discover emptiness and vanity (Eccl. 1:2). Either way, the fact remains that everyone is discouraged with life at some point.
What do we do as followers of Jesus when our plans and dreams don't pan out the way we hoped? Ultimately, we need to look to his example.
Three Lessons from Gethsemane
In the Garden of Gethsemane, Jesus agonized over the cross. But wasn't the cross the plan all along (John 3:16; 10:17–18)? Yes. Jesus chose to die, and yet—in a garden where beauty normally grew—disappointment, disenchantment, and perhaps even depression germinated in the life of our Savior.
What wisdom might we glean from Jesus's hours in Gethsemane? How might it encourage us on days when joy is slim? Here are three thoughts.
1. Jesus was generally open with all and painfully specific with a few.
Jesus called people to follow him—large crowds, 72 disciples, 12 disciples, and from them a group of three (Luke 10:1; Matt. 10:1–4; 17:1–8). As the crowd shrunk, Jesus's vulnerability grew.
The 12 disciples went to a place called Gethsemane. "Sit here while I pray," he told them. He then took the three—Peter, James, and John—and grew greatly distressed and troubled: "My soul is very sorrowful, even to death. Remain here and watch" (Mark 14:32–34).
As life hammers away at our hope, we need to talk about it. But wisdom warns us not to be painfully specific with everyone. We should be generally open with all and painfully specific with a trusted few.
If our sinless King pressed into these kinds of friendships, shouldn't we?
2. Jesus kept returning to God in prayer.
Jesus's most intimate friends failed him; they kept falling asleep. Luke tells us it was from grief, but their snoozing still disappointed our Lord (Luke 22:45; Mark 14:37–38).
Yet he prayed all night.
We can be quick to judge God's faithfulness in light of the non-responsiveness of our friends. It could be that all your friends are sleeping in your time of need because God is teaching you dependence on him (Matt. 26:40–42).
At one point, Jesus asked his Father to change his script (Luke 22:44; Matt. 26:39a). I'm so thankful this event is in our Bibles. Jesus shows us it's okay to struggle with the disconnect between our desires and what God is giving us. It's even normal to want something on one level and not want it on another—like he did.
What should we do when dreams and reality don't connect? How should we respond when friends fail us? Pray. And then keep praying.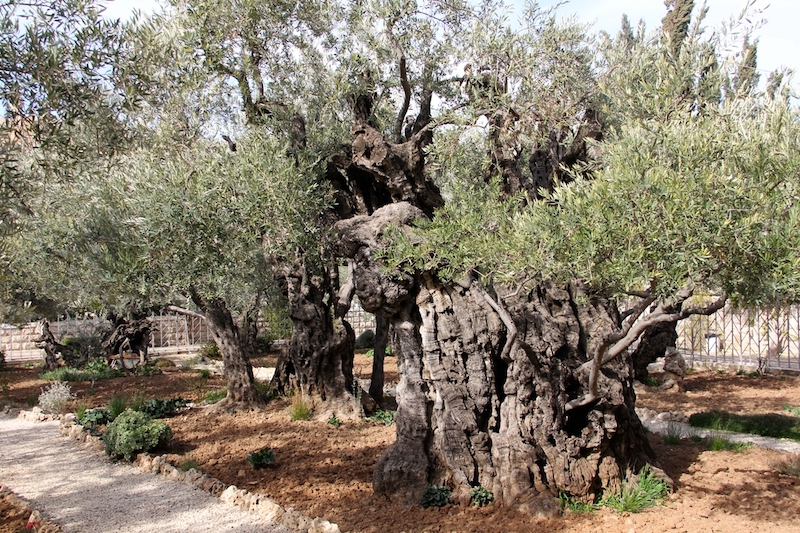 If our sinless King pressed into persistent prayer, shouldn't we?
3. Jesus trusted his Father's plan.
Ultimately, Jesus concluded, "Nevertheless, not as I will, but as you will" (Matt. 26:39b). He surrendered his desires to his Father's plan because he knew the Father's goodness.
Your circumstances do not define God's goodness—his character does. God is not a monster; he's your Father (Matt. 7:11). And because he's the best Father, every no spoken to a child of God is wrapped in tender, mysterious mercy. Your best dream might actually be your worst nightmare in disguise. We just don't know. Only God does. So trust him in your Gethsemane.
If our sinless King pressed into surrender, shouldn't we?
Trust the Better Dreamer
Just hours after this prayer-meeting-turned-naptime, the disciples' dreams of a conquering political king lay dead in a pool of blood at the foot of the cross. Little did they know God is a better dreamer. As they went through their own Gethsemane, the Father killed their good dream to give them a better one.
You may feel like God is killing your dream right now. He may even appear more like an enemy than a friend. Or maybe you've dreamed and succeeded. Yet while your dreams blossom, you're stuck in a Gethsemane of discouragement and doubt over God's plan because life isn't what you thought it would be.
But know this: The oldest and greatest storyteller is weaving the highs and lows of your life into a grand narrative that directs everyone's attention to Jesus. And that's what's best for you.
You may not see it now, but one day you will. One day, you will look back on it all and say, "What a better story!"
Until then, press into friendship, into prayer, and into surrendering to the better dreamer.