I always like to know a little something about an author before I sit down and open up his or her book. Today, I interview Vaneetha Risner about her new memoir, Walking Through Fire. If you don't already know Vaneetha, you're in for a treat. Her memoir vividly and compellingly recalls her suffering and her hope. It releases next week, so make sure to pre-order your copy today!
---
Can you tell us a little bit about yourself?
I live in Raleigh, North Carolina with my husband Joel. We've been married six years. Through him, the Lord is fulfilling Joel 2:25 in my life—restoring the years the locusts have eaten. I have two 20-something-year-old daughters, Katie and Kristi, who are both back in North Carolina again, which I'm enjoying.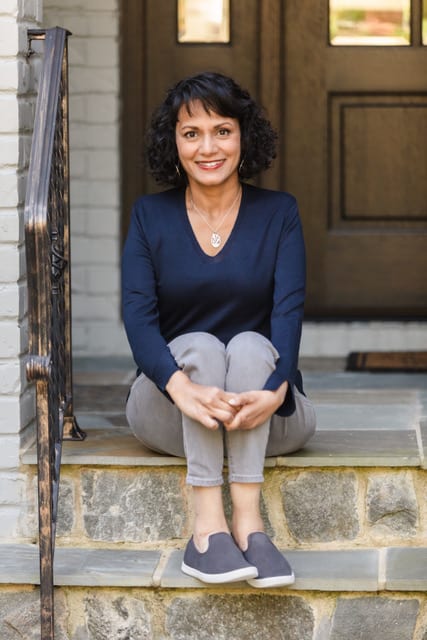 The most unusual thing about me is the wide-ranging types of suffering I've been through. I've endured 21 childhood surgeries, years of living in the hospital, verbal and physical bullying from classmates, multiple miscarriages, losing a child due to a doctor's mistake, being diagnosed with a debilitating disease which is likely to leave me a quadriplegic, chronic pain, betrayal, abandonment, unwanted divorce, and single-parenting angry adolescents—all of which have given me a firsthand understanding of grief and loss. 
Several years ago I realized that having these varied types of suffering was a gift—perhaps a gift wrapped in black, but a gift, nonetheless, that I needed to steward. And it was from that realization that I began writing. 
When did you first start writing? What do you enjoy about it?
I started a blog in 2013 and, by God's amazing providence, began writing regularly for Desiring God in 2014. Before that, I mainly just wrote an annual throw-everyone-under-the-bus Christmas letter in which I roasted everyone in the family, including myself (a little different genre than my current writing about meeting God in suffering). 
Writing about the way I've encountered Christ in my pain has been life-giving to me, especially when I hear how others benefit from what I've been through. Writing also helps me understand myself and process what's going on in me. 
What led you to write Walking Through Fire? 
I wrote Walking Through Fire because when I was really struggling, I wasn't interested in reading theology. I wanted to be shown, not told, what it was like to meet God in suffering. Stories reach a different part of us and cement truth in unique ways. I'm hoping that through this memoir, people will more fully understand what it's like to know Christ in their trials. Since God met me and changed me in breathtaking ways through the pain in my life, I want this memoir to help others experience that also.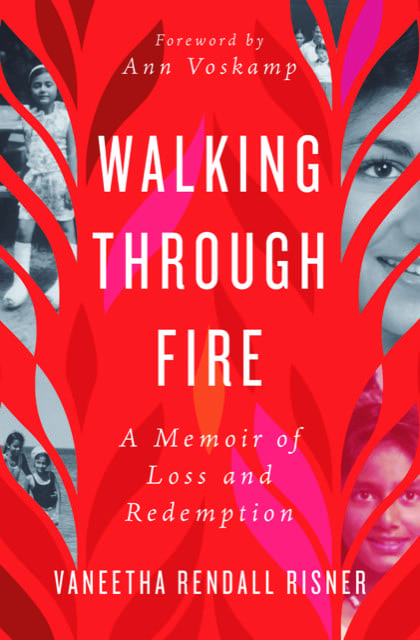 The Message paraphrase of 1 John 1:2–4 explains it well: "The infinite life of God himself took shape before us. We saw it, we heard it, and now we are telling you so that you can experience it along with us, this experience of communion with the Father and his son Jesus Christ. Our motive for writing is simply this: we want you to enjoy this, too. Your joy will double our joy." 
What's the central message you hope readers will take away from your book?
When everything is taken away from us, God's presence, which is more precious and more powerful than our pain, remains. Sensing that God is with us, coupled with knowing that God is always for us, takes away the fear in suffering. I want readers to lean into God, to trust that God is writing a good story with their lives, and to see that what God gives us in suffering is more than he ever takes away.  
How has writing this book affected your own life?
It has reminded me of what I know to be true. It has helped me trace God's hand through all the events of my life, which has only caused me to fall more deeply in love with Jesus.
For a sneak peek, here are some quotes:  
"I no longer contrast joy with sorrow because I have found they can coexist. It is purposelessness, not sorrow, that squelches joy. When we begin to understand God's purpose—begin to glimpse him working for our good—we can experience true joy even inside our sorrow."
"Many spend their lives worrying, endlessly asking 'what if the worst happens?' That question only breeds fear. Rather than asking unanswerable questions, we can turn our doubts into declarations. Even if the worst happens, God will not change. God's grace will be sufficient. God will carry us. And he will never leave us."
"Giving my cruelest suffering to God has softened me. It has worn off the sharp edges of my critical and judgmental spirit and drawn me to the Lord. That process didn't happen overnight. Truthfully, it took closer to ten thousand nights. But I learned that Jesus is enough. I don't need to prove myself to others, to measure up to their expectations, or to define myself by their words. My identity is in Christ."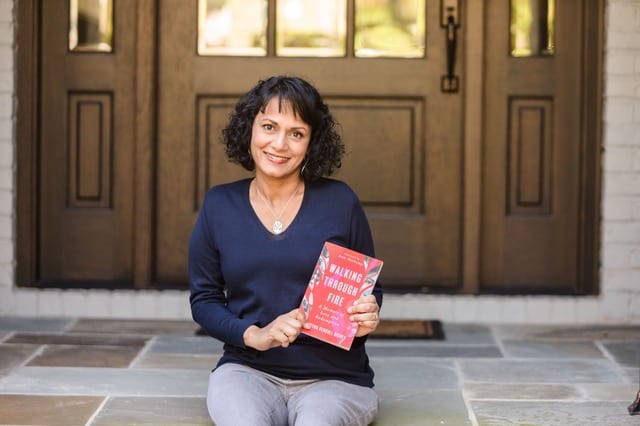 Here's what others are saying: 
"Here is a true story that shows how God can turn tragedies into remarkable triumphs of faith and endurance. So, be inspired by Vaneetha's extraordinary story, and rest assured that the same God who sustained her will uphold you through every heartache and hardship!"
— Joni Eareckson Tada, Joni and Friends International Disability Center
"I know of no other book that more engagingly and graphically presents the deep heartaches of life in this fallen world and the comforting glory of the presence, power, and promises of the Redeemer."
— Paul David Tripp, author of New Morning Mercies
"I have endorsed many books over the years, but I don't recall reading one from start to finish the day it arrived. It held me all the way. Beautifully done."
— Randy Alcorn, New York Times bestselling author of Heaven
"This book beautifully and honestly tells a story of deep loss and redemption, and it is a must-read for anyone who has ever wrestled with the question of why a good God would allow such suffering in this world."
— Natalie Grant, recording artist, author, and philanthropist
When will Walking Through Fire be coming out?
It will be released on January 19, 2021. However, if you pre-order before then at WalkingThroughFireBook.com, you will get several bonuses, including a link to immediately stream the entire audiobook read by me and a digital download of a musical album around themes in the book.  
If you had an afternoon to do whatever you'd like, where would we find you?
In a local coffee shop meeting with an old friend, laughing and having a deep conversation about what God is teaching us. 
---
Vaneetha Risner has written two books, Walking Through Fire: A Memoir of Loss and Redemption as well as a devotional, The Scars That Have Shaped Me, both of which encourage readers to turn to Christ in their pain. Vaneetha and her husband Joel live in Raleigh, North Carolina where she writes regularly for Desiring God and her website, vaneetha.com.